FPS means frames per second. It is an important index that shows how smooth you will feel when you play the game. The higher FPS you get, the smoother you will feel. In an intense game like CS 2, higher FPS will definitely give you a huge advantage when confronting an enemy in the game.
Part 2: How to Troubleshoot Counter-Strike 2 FPS Drops?
Why Does My FPS Drop?
There are several reasons that might cause CS 2 FPS dropping randomly, such as network instability, computer performance, and items in the game. For instance, when your character in the game walks to a place full of utilities like smoke, grenade, and molotov, your FPS is very likely to drop.
How to Troubleshoot Counter-Strike 2 FPS Drops?
CS 2 low FPS is absolutely unbearable for players. Think about this, when you are in a good mood and ready to win a game, your AK-47 is in your hand, you are prefiring every corner, all of a sudden, an enemy dashes towards you, and you are confident that you can kill him at once, but your FPS drops, the game becomes laggy and you get eliminated. A situation like this must drive you crazy. Thus, it's urgent to find ways to deal with FPS drops.
To avoid that unpleasant gaming experience, we will provide you with 3 ways to fix FPS drops in CS 2.
Before that, you need to know how to show FPS in csgo 2.
Step 1: Enter CS 2.
Step 2: Click Settings Menu. Then click Game on the left top of the screen.
Step 3: Enable developer console.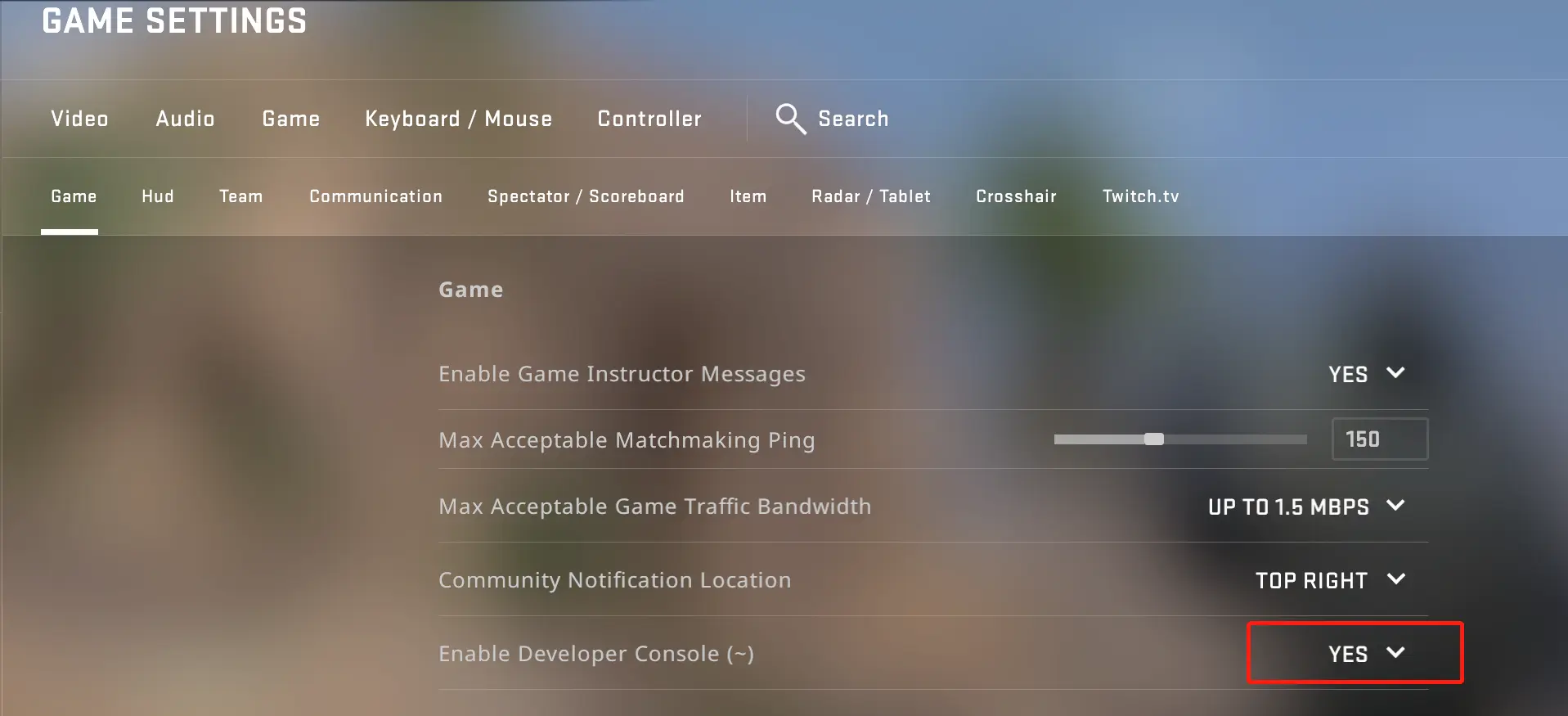 Step 4: Press "~" and type "net_graph 1" in the console, then press "Enter".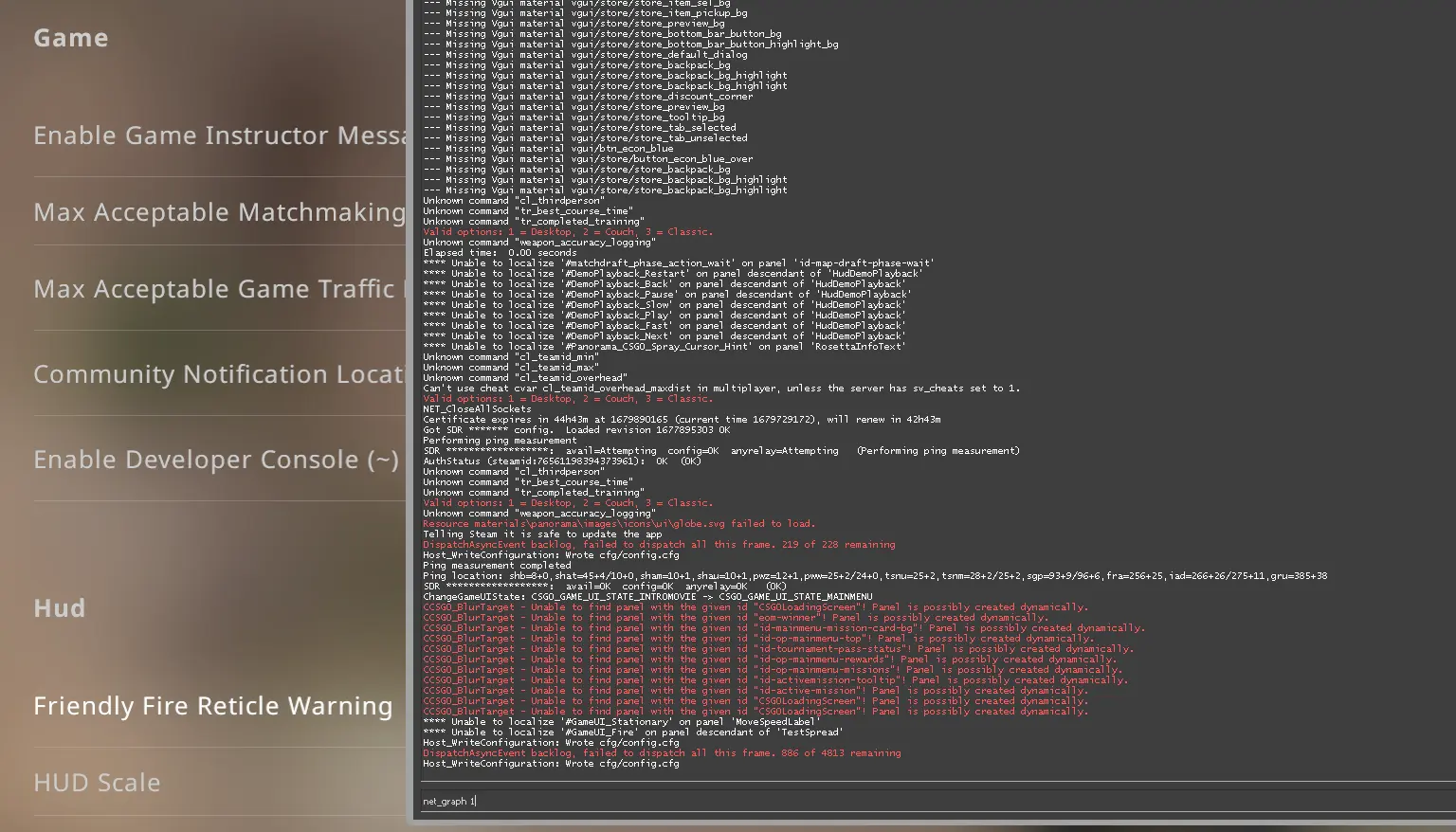 By doing so, FPS will show at the bottom of your screen.
1. Try LagoFast, a game
booster
.
LagoFast is a revolutionary game booster. It has exclusive worldwide routes and unique LFP protocol, which enable it to accelerate the game effortlessly. If your network connection is not stable enough to provide you with high FPS in CS 2, LagoFast can be your first choice to boost FPS!
Step 1: Download LagoFast.
Step 2: Search for the game.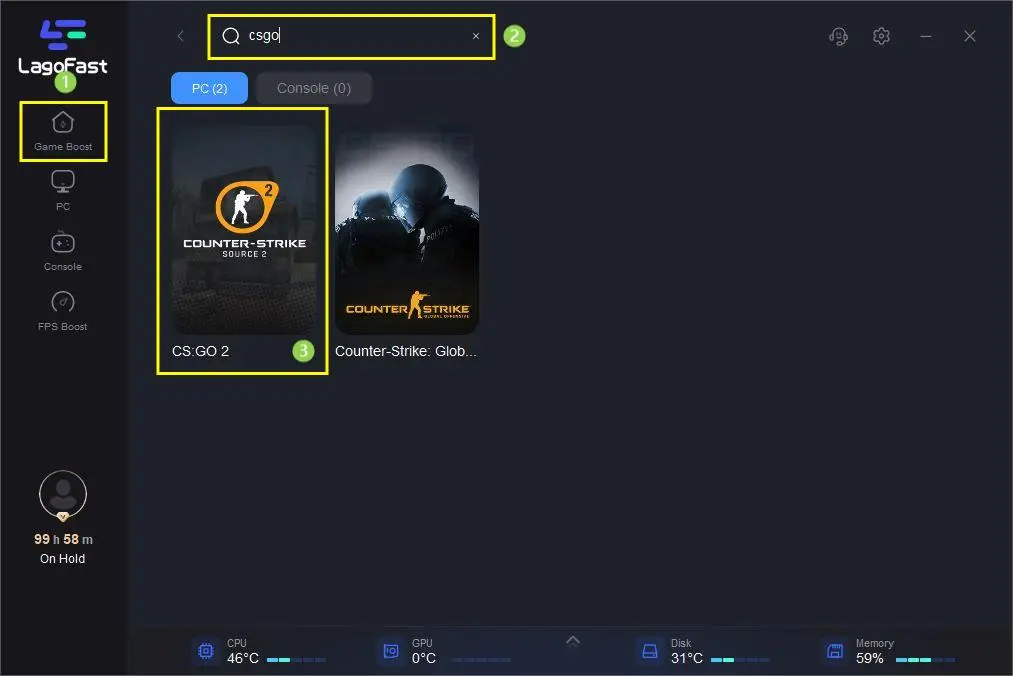 Step 3: Choose server and node.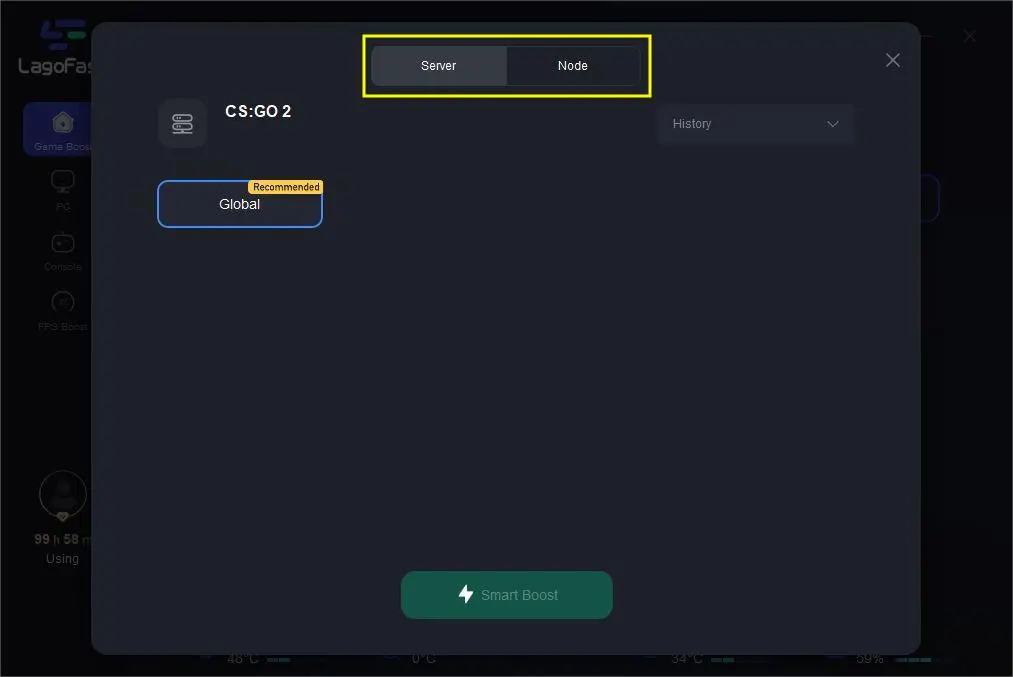 Step 4: Enjoy your game with boosted FPS.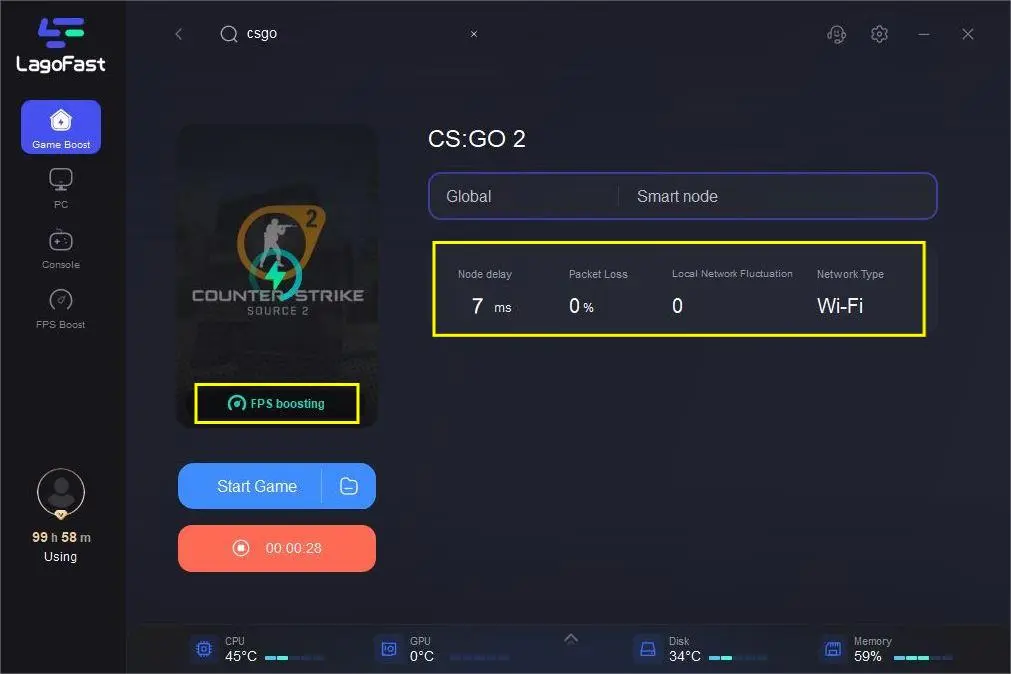 By following the above steps, I'm sure that you will find that your FPS in CS 2 will increase a lot and there will not be disturbance or instability at all.
In addition, LagoFast is famous not only for its professional boost but also for its consideration for players. One amazing thing about LagoFast is that it charges per minute. That means you can stop whenever you want without paying for those minutes you didn't use LagoFast. Therefore, LagoFast is always an economic choice for players around the world.
I believe that after all the introduction, you can't wait to download LagoFast. Don't hesitate, try LagoFast and enjoy your game!
2. Change your game settings.
If your computer is rather old and it can barely run csgo 2, then you should change your game settings to get a better FPS. You can turn some settings, like texture and details, to low because these settings might be hard for an old computer to handle.
Here are probably the optimal settings for an old computer:
Display Mode - Fullscreen
Laptop Power Saving - Disabled
Global Shadow Texture - Very Low
Model / Texture Details - Low
Effect Details - Low
Shader Detail - Low
Multicore Rendering - Enabled
Multisampling Anti-Aliasing Mode - None
Texture Filtering Mode - Bilinear
FXAA Anti-Aliasing - Disabled
Wait for Vertical Sync -Disabled
Motion Blur - Disabled
By changing these settings, your CS 2 FPS will increase a lot.
3. Change your Steam settings.
Step 1: Click steam on the left top of the interface and select settings.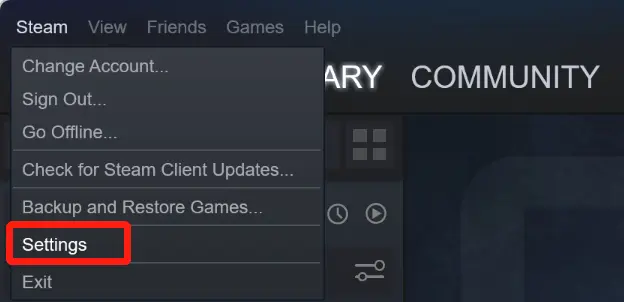 Step 2: Click Web Browser and delete web browser data.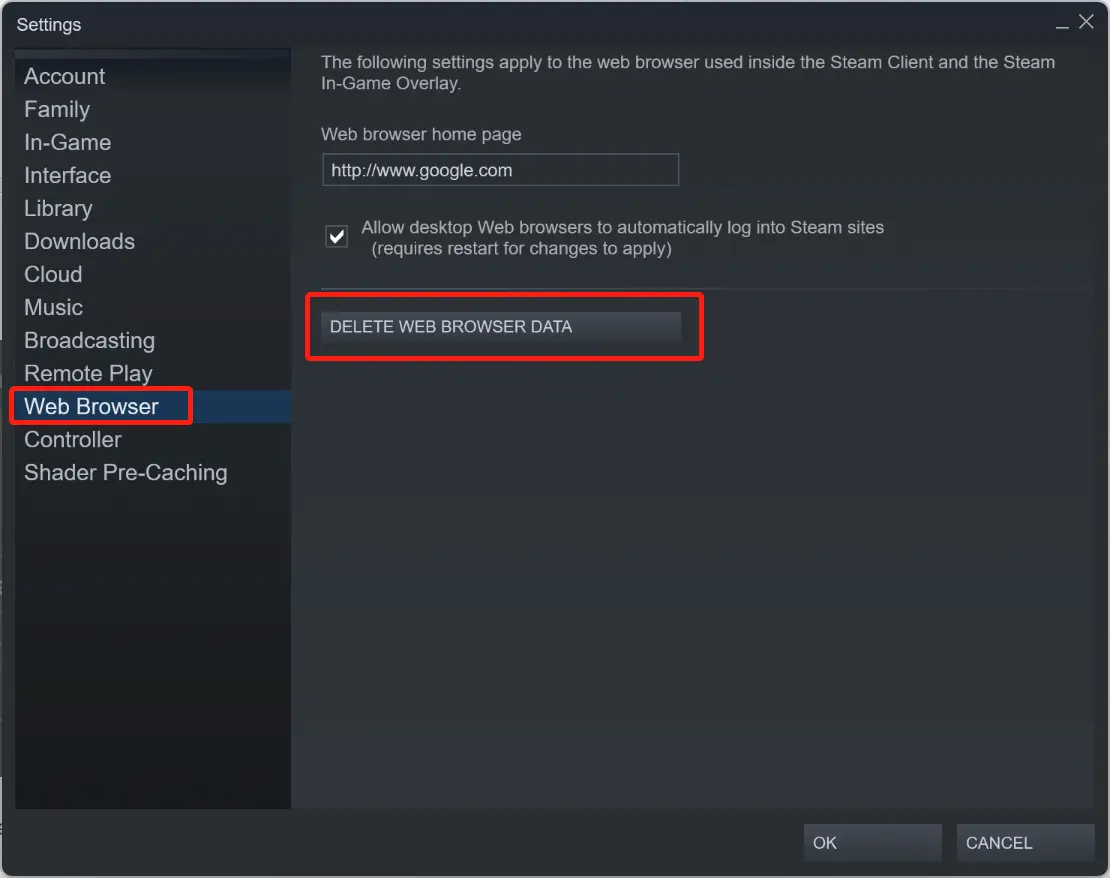 Step 3: Click Downloads and clear download cache.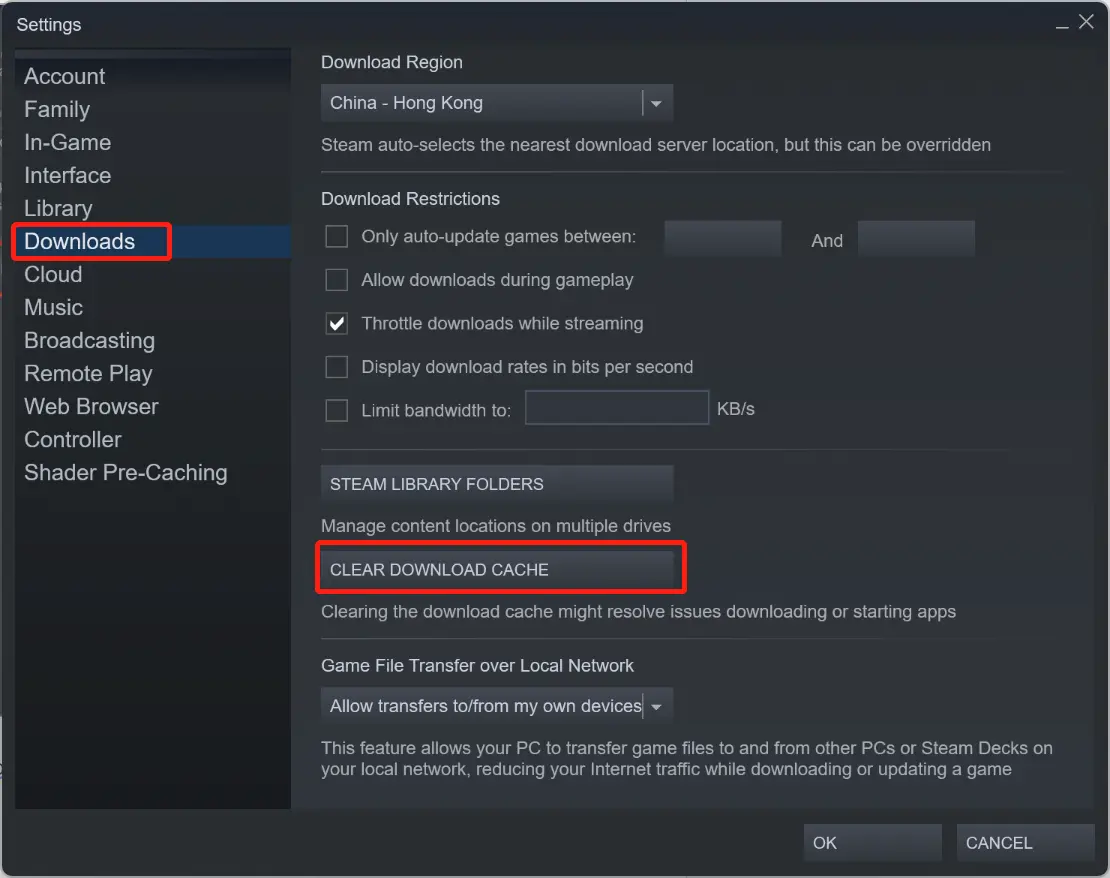 Steam will automatically restart. Then simply log back in and start CS 2. You will see that your FPS in csgo2 increases a lot.
Conclusion
If you are searching for ways to troubleshoot CS 2 low FPS, I hope that the above 3 ways will help you boost your FPS in CS 2. I sincerely suggest that you download the best FPS booster LagoFast right now and enjoy your game with boosted FPS in csgo2!