LagoFast has been an expert in fixing Call of Duty server lag, making COD no more lagging.
LagoFast: A Perfect Call of Duty Game Booster
Many players find LagoFast effective to reduce Call of Duty server lag. It's quite easy to use without any complex configurations. It has become popular among professional players because no COD lagging means so much to their performance. With matured technology, LagoFast has provided players with an all-in and customized boosting solution for Call of Duty server lag. The ping displayed by this Call of Duty game booster enables you to check how serious your Call of Duty server lag is. But once you connect its recommended nodes, COD is no more lagging! If your Call of Duty server lag frequently occurs, it is frustrating as your actual combat ability will be weakened a lot! Shooting and dodging at a very fast speed is quite important. LagoFast can exactly solve this problem for you. More than 8-year experience and industry-leading boosting technology make LagoFast stand out.
Call of Duty is a first-person shooter video game franchise published by Activision. Its game set covers World War II, the Cold War, the future world, and outer space. It is free-to-play. Players need to achieve goals in different preset backgrounds. There are many interesting stories and challenging maps for players to choose from. Players can play as a squad with friends. In these shooter games, fast and agile reactions are essential to your performance. The server lag is undoubtedly a huge hindrance to your success! To reduce it to the minimum, using a professional Call of Duty game booster - the LagoFast will help a lot! You will also attain more trust and compliments from teammates without those mistakes.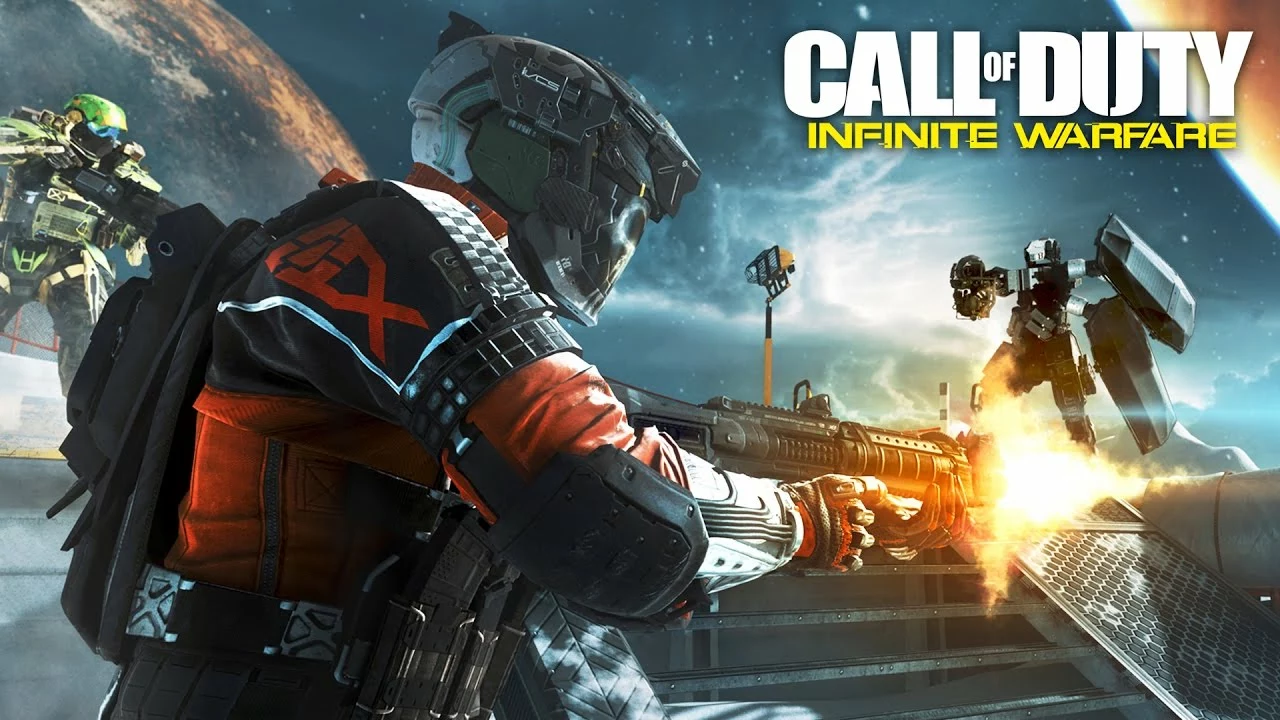 Fix Call of Duty Server Lag with LagoFast Game Booster
When COD lagging occurs, it is wise to use a professional Call of Duty game booster. If you want to check how severe the lag issue is, LagoFast supports showing you ping in real-time. You can do a COD ping test at any time. The higher it is, the worse your Call of Duty server lag is. To avoid COD lagging, LagoFast matches optimal routes to minimize the number of hops between you and the game servers you have chosen. Furthermore, it is effective to reduce COD packet loss to the minimum to fix Call of Duty lagging on PC. Therefore, you will be able to fully concentrate on training your skills and get better performance. The highlights of LagoFast are as below:
Do a COD ping test whenever you want & show Call of Duty Internet speed
Fix Call of Duty server lag
A professional Call of Duty game booster
Specialized solutions for thousands of online games including COD
Global optimal dynamic-adjusted routes available
Reduce COD packet loss
How Can I Use LagoFast?
As a wonderful VPN, LagoFast can help you solve all kinds of problems. In the next, I will show you how to use the product.
Step 1: Download LagoFast.
Step 2: Search the game in the Search Box and select it in the search result.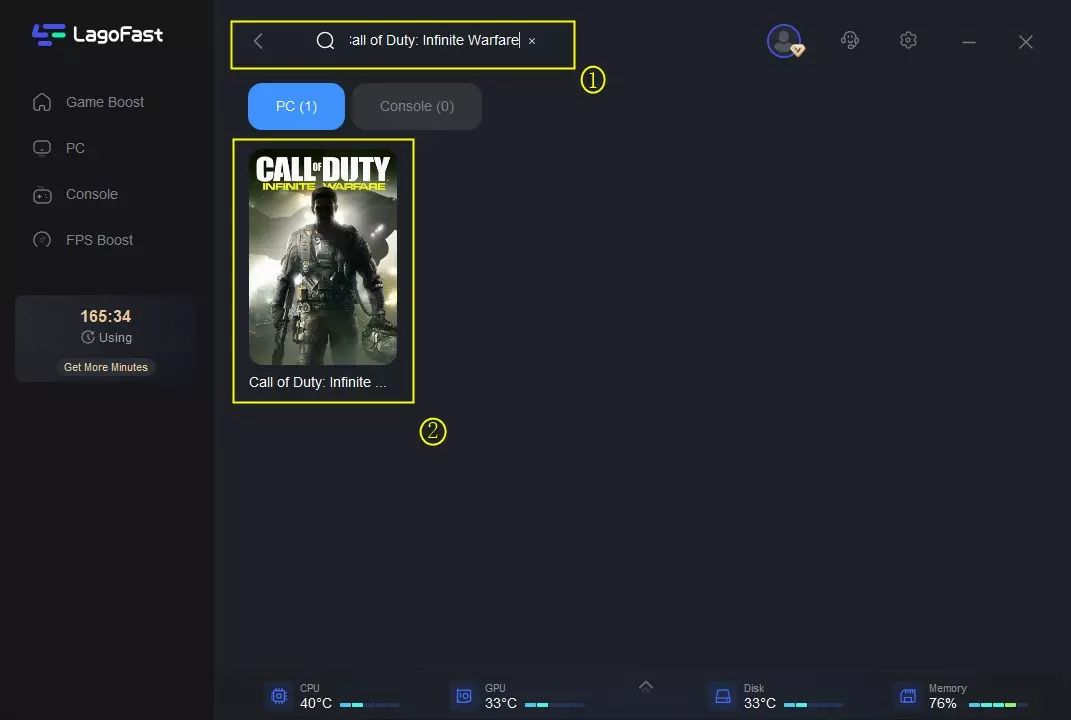 Step 3: Choose the server.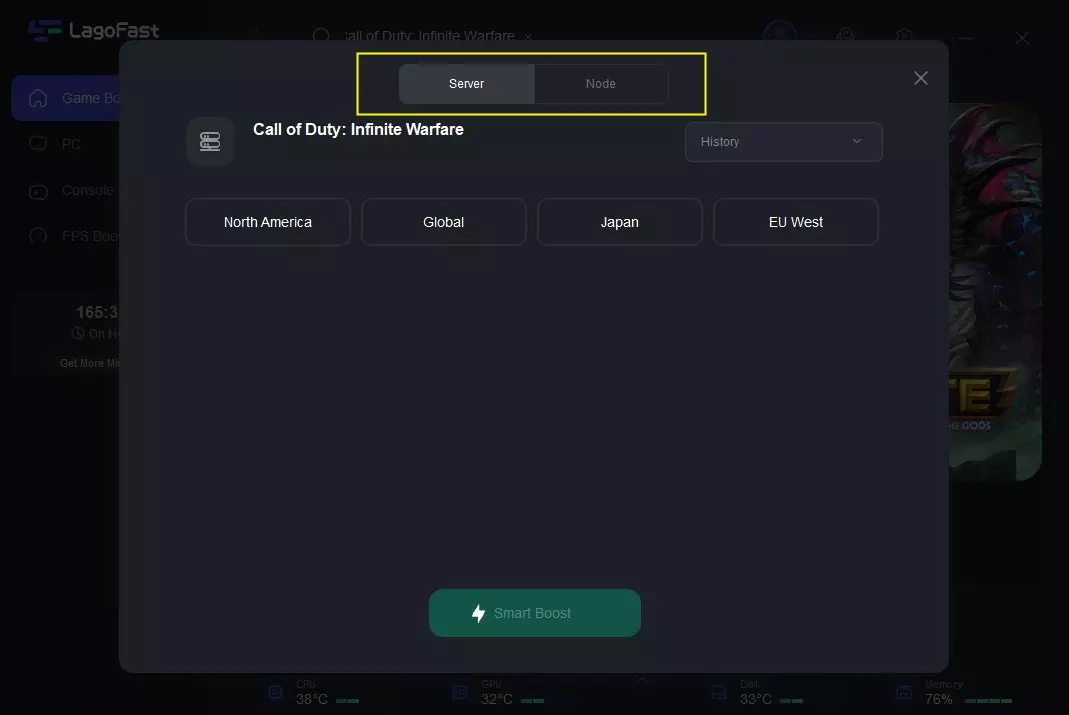 Step 4: Click on the Boost button and start boosting. Here, you can see your real time ping & packet loss rate.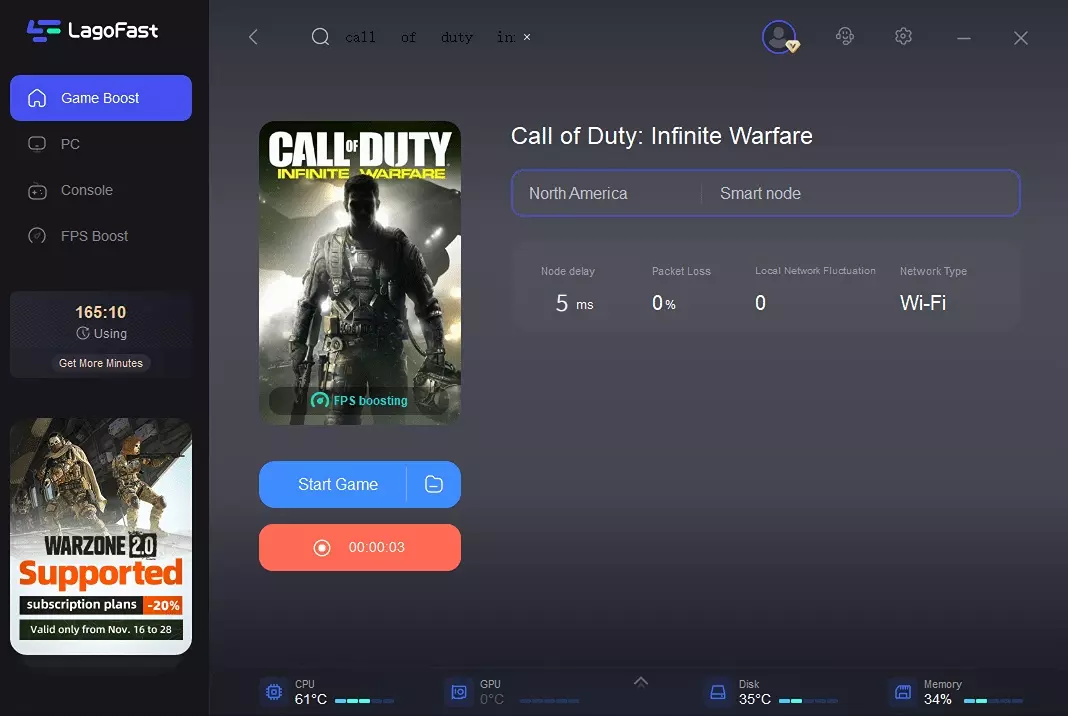 Video Of How To Use LagoFast