Suffer from blue protocol lag? Lagofast is the best Blue Protocol lag spikes reducer for players.
Created by Project Sky Blue, Blue Protocol will be developed by Unreal 4 Engine with multiplayer action. Judging from discussions on social media and game forums, as well as player responses during testing, Blue Protocol has received a lot of attention and expectation from players and the industry, and has gained a good popularity and word of mouth since its official launch. Blue Protocol is a game of fine Japanese animation style, coupled with high quality music and sound effects, both visually and aural performance is excellent. Players can choose from different classes, such as warrior, mage, assassin, etc., each with unique skills and characteristics. At the same time, the game also provides a variety of gameplay, such as multiplayer team copy, PvP arena, making equipment, so that players can experience rich content and fun in the game.
Why is My Blue Protocol Lagging
Recently, on player forums such as Reddit, players have been discussing the game's amazing plot and complaining about some issues. The most common one is blue protocol lagging. Blue protocol lag refers to the time lag in the transmission of data over the network when a player is playing an online game. Simply put, it's the time between when the player does something in the game and when those actions are conducted in the game. Network delays can be caused by slow network transmission, network congestion, overloaded game servers, etc. Game lag can affect the player's game experience, resulting in poor operation, and even affect the balance and fairness of the game. This is usually caused by follows. Except for the first reason, the others may lead to that blue protocol lagging but the internet is fine.
Network connection problems: Unstable or slow network connection is one of the main causes of blue protocol latency. Especially in online games with a large number of players, the stability of the network connection is very important to the gaming experience.
Insufficient computer configuration: If your computer is not configured enough to support the requirements of the game, the game will run very slowly, resulting in blue protocol lag.
Game server issues: Blue protocol laggings on high end pc can also occur if there is a problem with the Blue protocol server, such as high load, maintenance, etc.
Viruses and malware: The presence of viruses and malware on your computer can also cause blue protocol lag spikes.
How to Avoid Blue Protocol Lag Spikes
In general, some non-network factors may be caused by other factors, and players can't improve in the first place, so it's best to start with the network situation. In terms of improving the network conditions, I highly recommend Lagofast here as best game booster. It has server nodes all over the world, so it can effectively speed up the network connection of the original game, and improve the game's stability and fluency. It offers a variety of acceleration plans that can be adjusted according to the network environment and gaming needs, as well as features such as one-button acceleration and intelligent acceleration, which make it easy for players to quickly optimize their gaming network connection. In addition, it can help players solve the problem of network restrictions and blocking and is suitable for use in some areas or network environment is restricted. Finally, in terms of price, it's very affordable, because one pay-per-minute plan.
The features of LagoFast are as follows:
Cover servers in more than 60+ countries
Pay by minute, wallet-friendly
Increase FPS while decreasing ping value simultaneously
Simple to use, with simply one click boost
Offer booster for 1000+ popular online games
To use Lago Fast:
Step 1: Download LagoFast.
Step 2: Search Blue protocol in the Search Box. Then you can choose it on the search result page.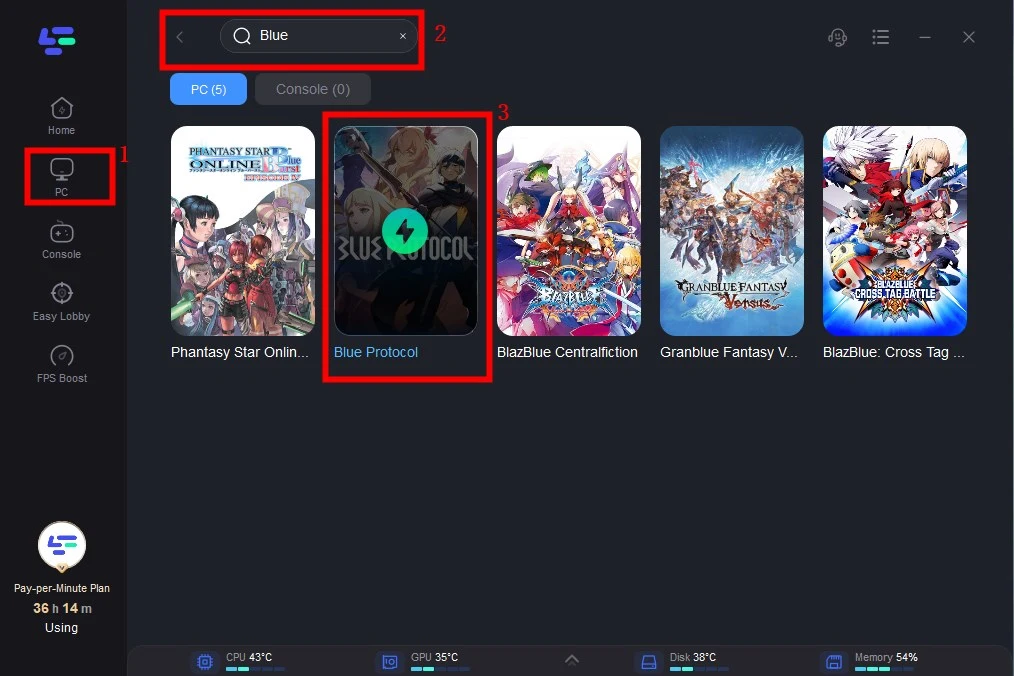 Step 3: Choose a recommended server you want. Please try your best to make sure the server is nearer to you.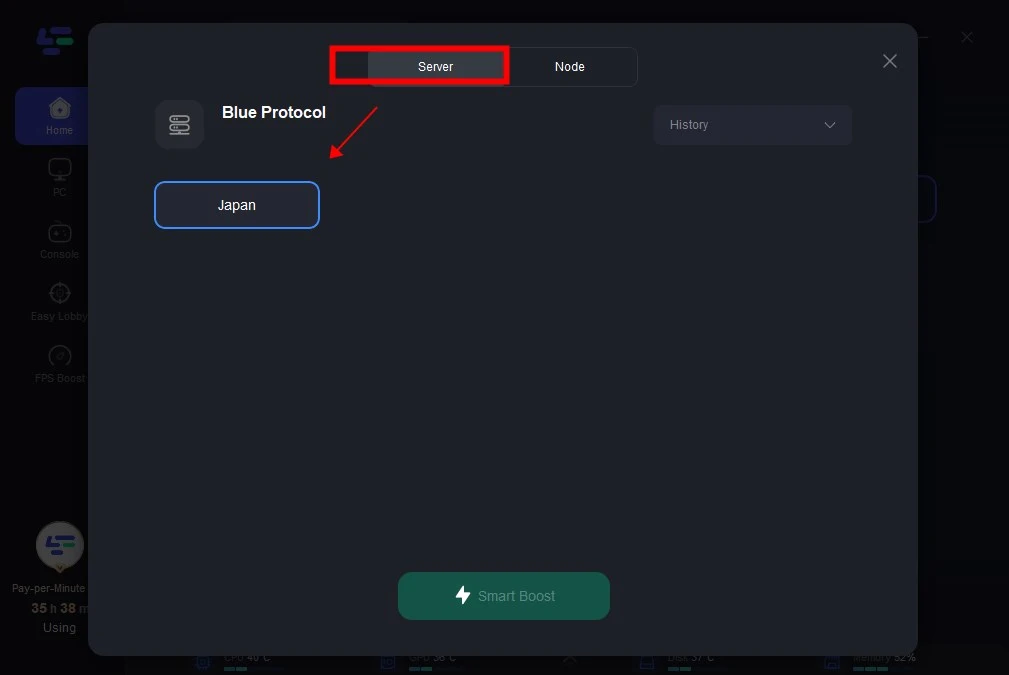 Step 4: Click on the Boost button to start boosting. On this tab, you can see your real-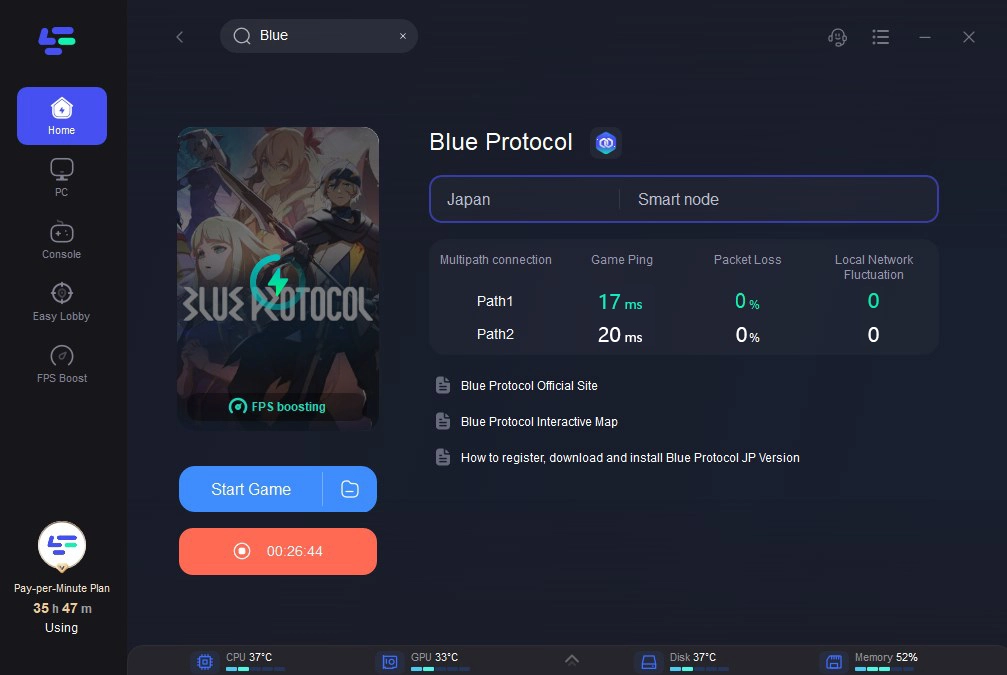 Video of How To Use LagoFast