"I can't start the game. Does this mean I'm Banned? I get this error message when I go to start the game. Please help", a gamer who wants to play Blue Protocol on the Japan server said.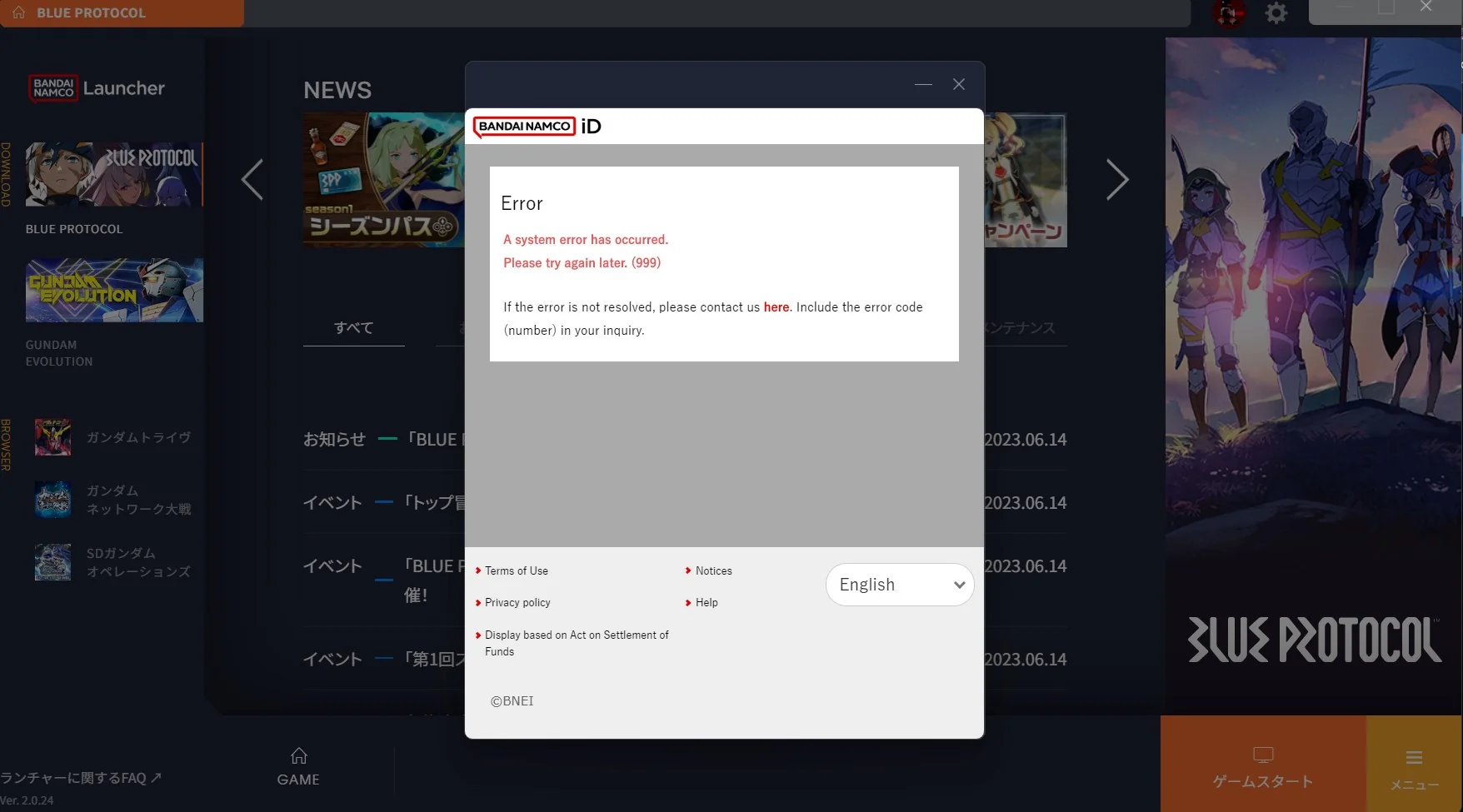 As there are so many players waiting for the release of the Blue Protocol Japan client, the server becomes absolutely too crowded to get us loaded. @BLUEPROTOCOL_JP tweet shows that the connection error occurs due to the concentration of access.
How to Fix Blue Protocol Can't Connect on PC?
Since error 999 is caused by the server being overloaded, is there any possible way to load Blue Protocol successfully? Of course yes, since you have known how to play Blue Protocol on Japan Server, LagoFast Game Booster is absolutely the best choice to start the game without any problems. In the first 30 minutes of the Blue protocol launch, there are hundreds of gamers get into the game. Follow the steps below and start Blue Protocol on your PC.
Step 1. Download LagoFast and sign in;
Step 2. You can get 50-hour free boost time before loading in Blue Protocol. Purchase a Plan>Enter the redemption code "Blue" and you will get the free trial immediately! (Ignore this if you don't want)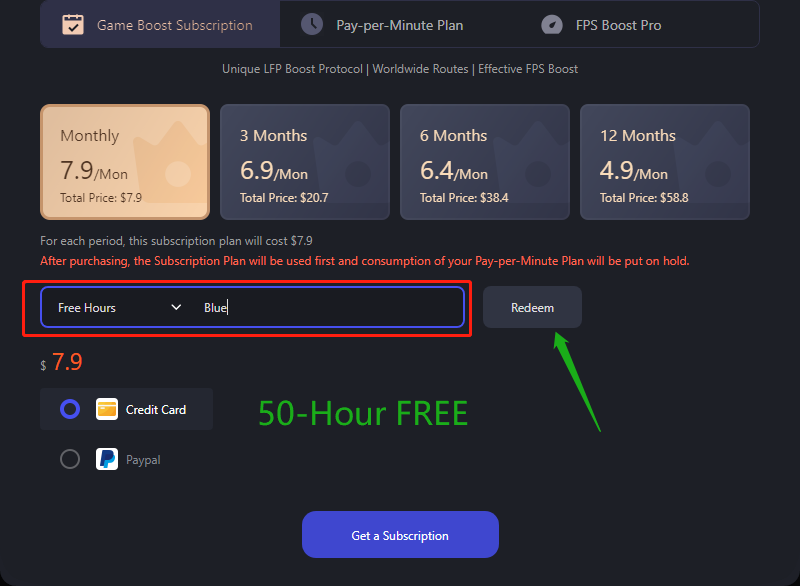 Step 3. Search "Blue Protocol" on the main page and click Boost;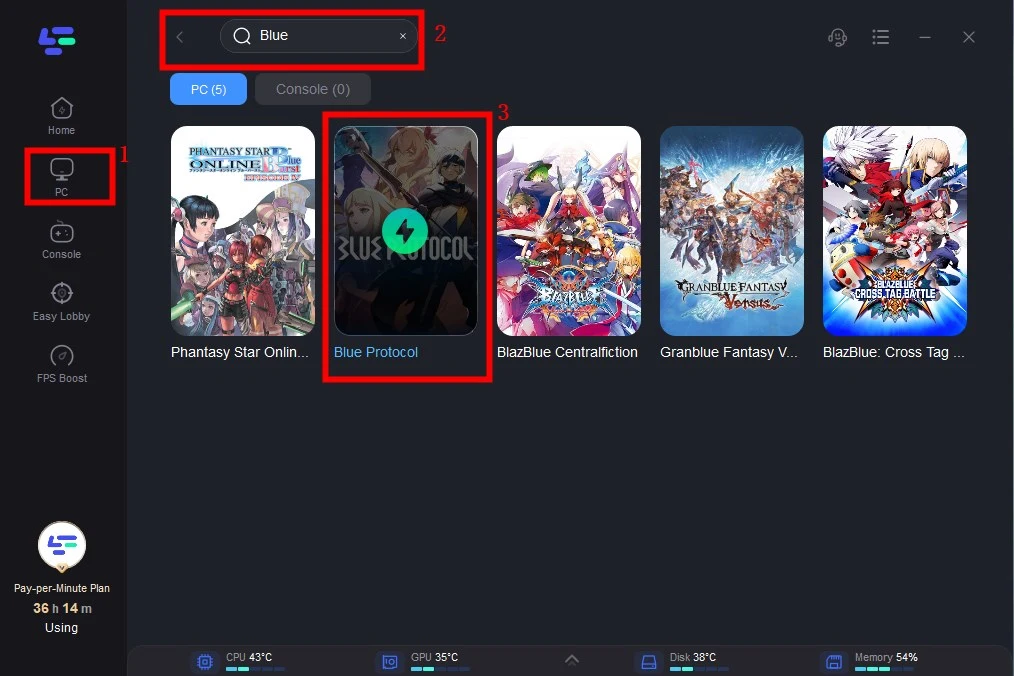 Step 4. Choose the Japan server and the node with the lowest ping;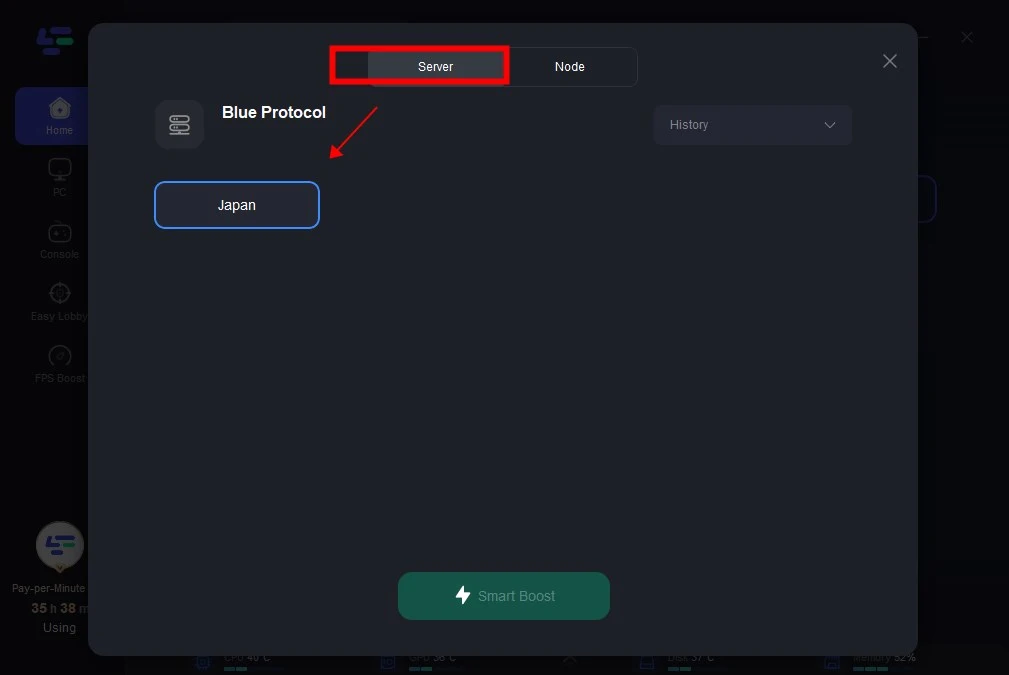 Step 5. Click "Smart Boost" and it will get you well prepared.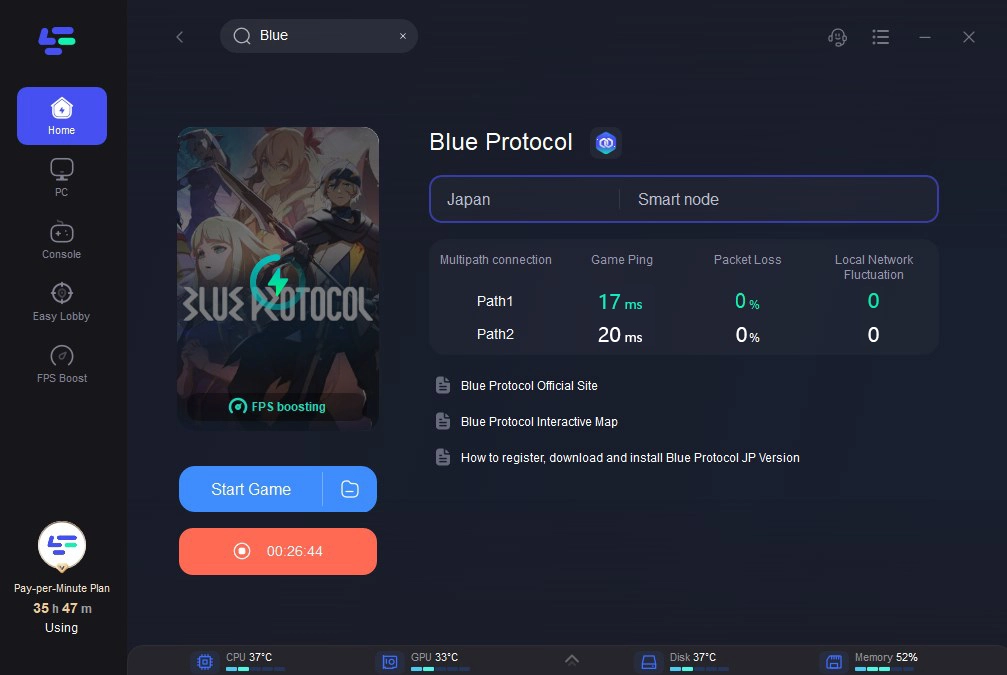 Once the boost is finished, you can click start game on the page. Then it will launch Blue Protocol on your PC. Please note that you should use a Japanese account to load the game in order not to encounter any possible issues.
How to Play Blue Protocol Japan Version in English
For gamers who are not in Japan and can't understand Japanese in the game, you can try the following translation tool to make your in-game experience better.
Conclusion
The widespread connection error 999 in Blue Protocol is frustrating. But it can be fixed with LagoFast game booster. It will not only enable you to successfully load in, but also fix Blue Protocol lag if you have a poor network connection. Try it now and get better gameplay!