Warzone 2 will be released a few weeks after Modern Warfare 2, finishing up Call of Duty's 2022 releases. It appears to be a totally different beast than its predecessor, which will continue as an altogether unique experience. Warzone 2 introduces a whole new fighting system, with players landing on a totally new battlefield named Al Mazrah. Whereas Warzone focused on mid-range skirmishes, Warzone 2 appears to increase combat diversity and variety. Now that Activision has revealed Warzone 2, and Modern Warfare 2 have released their Multiplayer and Campaign Modes. But for online video games, the Warzone 2 connection failed issues will ruin the gameplay. To give you a more immersive gaming experience, we'll tell you the 5 best fixes for it. Besides, you'll know the best assistant to Warzone 2 - LagoFast!
Part 1: LagoFast - the best assistant for Warzone 2
Part 2: 5 Best Fixes to Warzone 2 Connection Failed
Part 3: Why do You Encounter Bad Connections?
LagoFast - the best assistant for Warzone 2
A good internet connection is equally as vital for multiplayer games like Warzone 2. Fortunately, LagoFast is a specialist in this sector, and it is based on its own LFP data transmission protocol that dramatically improves the gaming experience of the user. It has over 8 years of data transmission experience and can handle a variety of network conditions. What's more interesting is that increasing your FPS for a more intense gaming experience is as simple as clicking a Boost button. Another reason we suggest it is because LagoFast is a low-cost game booster that charges by the minute, enabling you to suspend it at any moment! Come ahead and test LagoFast, the most ideal Warzone 2 game assistance!
Let's see the features of LagoFast:
Among game boosters and VPNs, it is the only one with a timing package.
Global modes and exclusive routes
Simple to use, increase FPS with one click.
Solving packet loss while increasing FPS
Next, let me tell you how to use LagoFast:
Step 1: Download LagoFast
Step 2: Type Warzone 2 in the Search box and click on.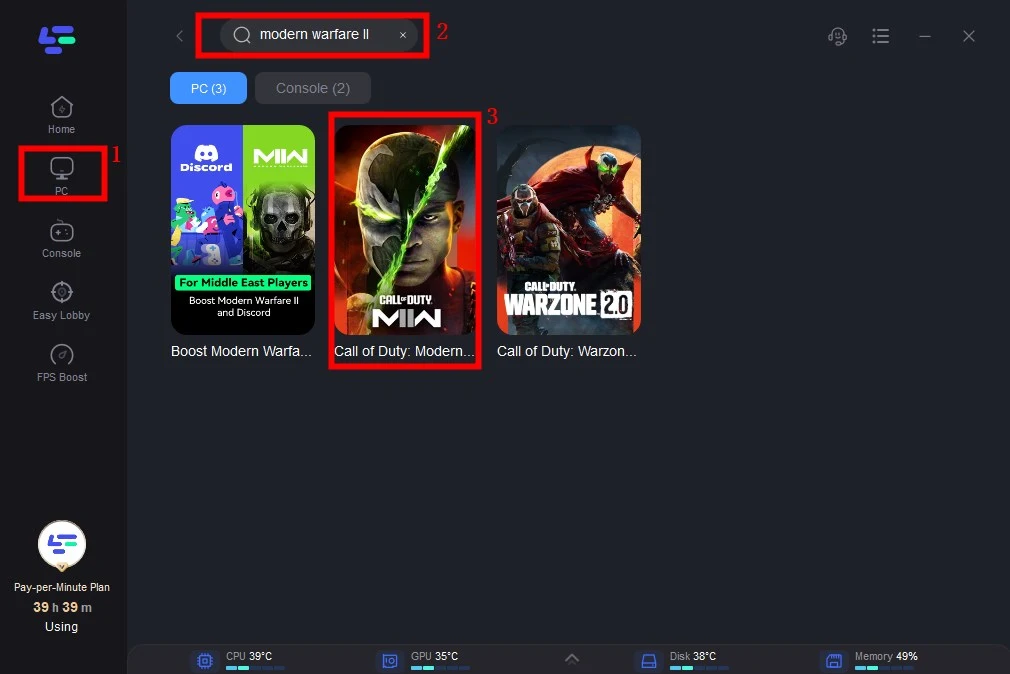 Step 3: Choose your server which is same as your game server.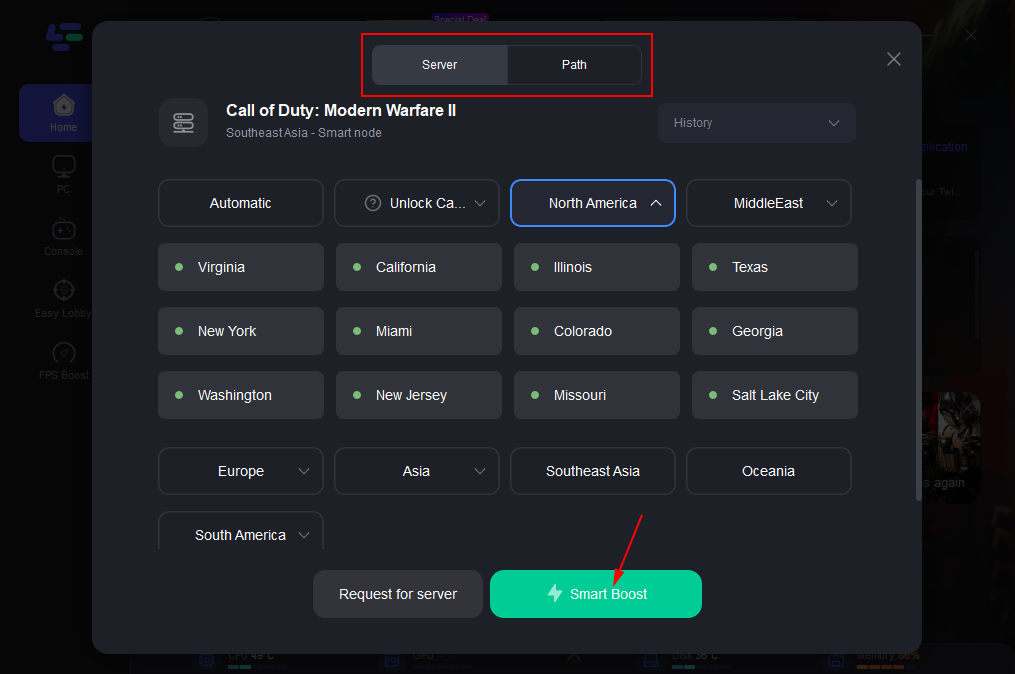 Step 4: Click on the Boost button to start boosting.
Real-time ping and packet loss rates are displayed, and both are directly tied to Warzone 2 FPS performance.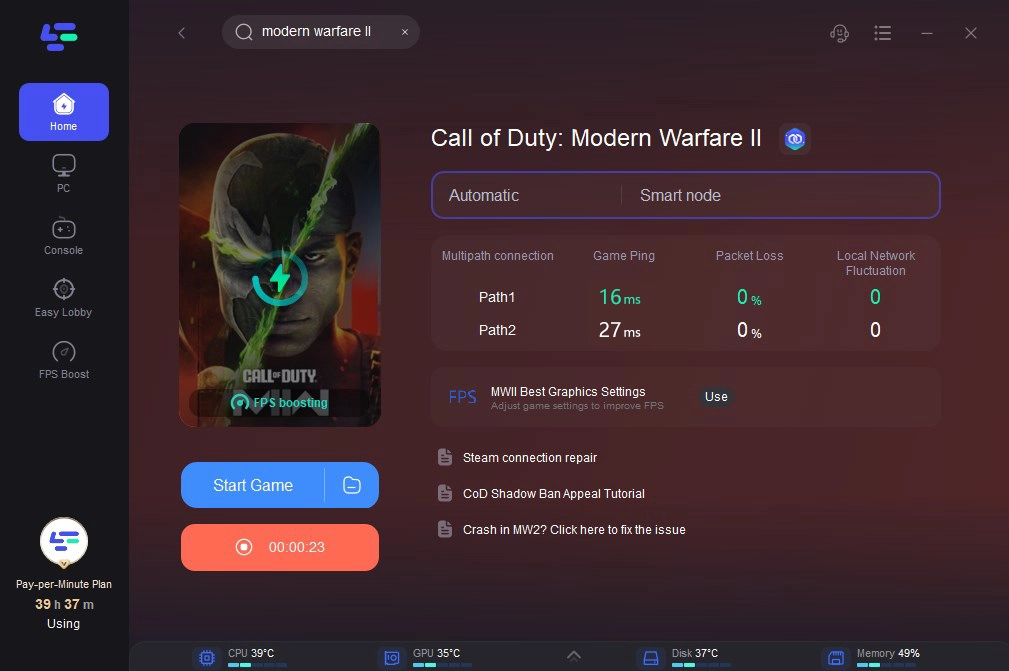 We have also designed the easy lobby module, here is how to use it:
Step 1: Type easy lobby in the Search box and choose it among the results.
Step 2:You can adjust the server you wanted.
Step 3: Click on the Boost button to begin boosting.
5 Best Fixes to Warzone 2 Connection Failed
Restart your PC: Internal issues with your CPU and GPU resources might occur at times. That's when your graphics or network driver starts failing. As a result, Warzone 2 's performance diminishes. All you have to do is restart your computer to free up all of the resources.

U

pdate network drivers: The Warzone 2 game server will disconnect if the network driver is out of date or missing, as previously indicated. To upgrade the network driver, use one of the techniques listed below.
Using Ethernet: Interference with the endless connection may cause a Warzone 2 connection issue. An Ethernet connection, on the other hand, provides a more stable network connection and removes the need to acquire network data with other devices, resulting in faster network speed.

C

heck the system requirement: If your Warzone 2 on PC connection fails, it might be because your hardware does not satisfy the system requirements of the game. Hardware difficulties create Warzone 2 stuttering in your game, which might look as lag. Check your PC's processing power against the minimal system requirements to ensure it has enough to play without latency. This is the baseline assurance for smooth gameplay, however, if you want a more faultless gaming experience, run the game at a higher setup.
Restart your Router: The router may create a variety of issues, such as slowing down Internet speed over a lengthy period of operation, causing the Warzone 2 connection to time out. To remedy such an issue, you might try rebooting your router. Turn off the router and then disconnect the power cord. After that, reconnect the power cord and turn on the router. Try launching Warzone 2 after restarting the router.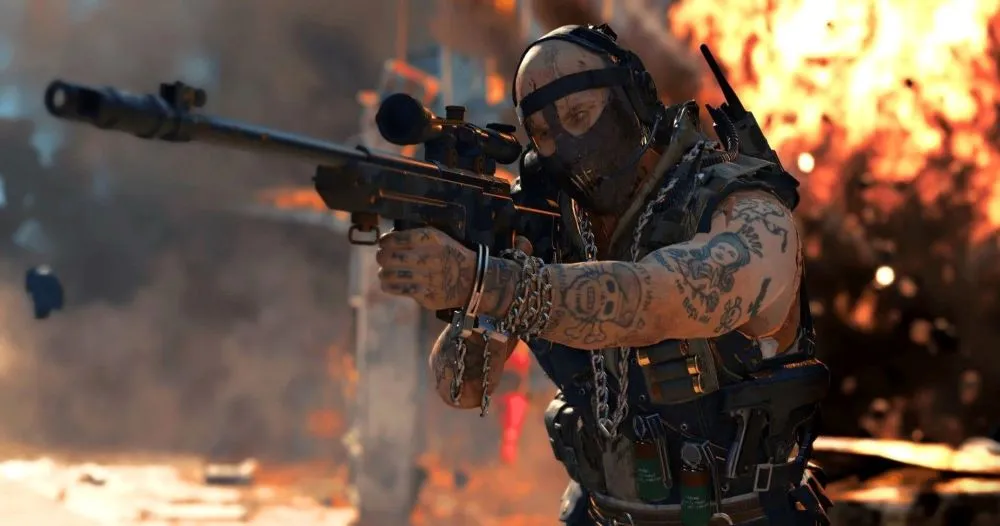 Why do You Encounter Bad Connections?
A variety of causes might cause Warzone 2 to fail to connect to the server. While the server is the most likely source, for now, we should also rule out client-side rules. We've compiled a list of the most common reasons for gaming server connection problems.
Anti-virus software/firewall blocking: I'm sure we all have anti-virus software installed to keep our computers safe. Firewall/anti-virus software scans our systems on a regular basis for viruses and other possible dangers. If they incorrectly believe Warzone 2 is a threat, they will monitor all of its network operations and, in extreme cases, prohibit it from all network activity. As a result, we receive the notice "the connection to the game server has been lost."
Damaged network driver: If we are experiencing network problems, the network driver may be at fault. Network drivers are responsible for guaranteeing the seamless operation of all network-related operations on the computer. As a result, if it is missing, inaccurate, or corrupted, Warzone 2 will report that the game server connection failed.

M

any background tasks: When we play the game, many other applications may be operating in the background that silently demands too many network resources, especially when the browser and chat software are active, resulting in Minecraft multiplayer connection issues.