With new weapons, vehicles, and cutting-edge equipment, you can take on the enemy in Modern Warfare 2. And be ready to fight offshore, besiege underwater enemies, breach heavily fortified enemy bases, infiltrate along canals, and liberate much-needed allies in hidden mountain black sites. Modern Warfare 2 adds a slew of innovations for an even better gameplay experience, including an advanced AL system, improved rendering and photogrammetry, and a new gun system that allows for even more gun customization. I'm sure you're looking forward to engaging in immersive combat with your friends. However, video games invariably have Modern Warfare 2 packet loss, low FPS, lag, and a slew of other issues. Do you know how to deal with them? We will show you effective ways to solve them, and the most recommended one is to use LagoFast, which is a game problem solver.
Part 1: How to Fix Modern Warfare 2 Packet Loss?
Part 2: What Are the Causes of Packet Loss?
How to Fix Modern Warfare 2 Packet Loss?
Try LagoFast!
Packet loss is a major issue for FPS games, causing Modern Warfare 2 lag and high ping. The good news is that LagoFast can handle these issues with ease. LagoFast, created by a team of professionals with over 8 years of experience, solves all types of game network problems by utilizing industry-leading data transfer protocols. It also offers intelligent network detection and, as a prerequisite, matches you with the best network node with the lowest ping value. LagoFast is an excellent tool for addressing packet loss issues. Additionally, when you launch LagoFast and begin speeding up Modern Warfare 2, you will be able to see the real-time packet loss rate and ping value in the acceleration screen, so you can get a general idea of your network's status right now. What's even more attractive is that LagoFast is the only one of all game VPNs and game boosters that has a time charge package, so you won't waste any time by subscribing to an accelerated package on a monthly basis. Come to use the best assistant for Modern Warfare 2!
Here are the features of LagoFast:
Over 8 years in game issues fixing
Pay per minute, more friendly to your wallet!
Boost FPS while reducing ping
The real-time packet loss rate
Simple to use, with only one click boost
With only 4 steps, you can have better gameplay:
Step 1: Download LagoFast.
Step 2: Type " CoD: Modern Warfare 2 " in the Search box and choose MW2 among the results.
Step 3: Choose the best server by yourself.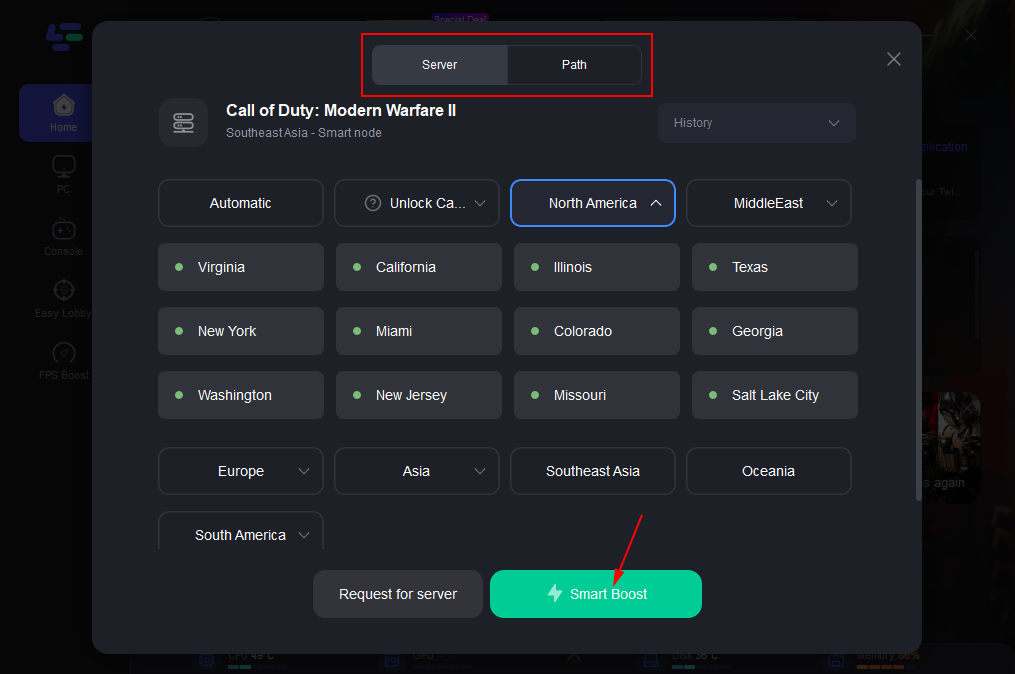 Step 4: Click the Boost button to start boosting.
This page displays your real-time ping rate and packet loss rate, you will be able to determine whether it is appropriate to play the game.
Furthermore, you may change the FPS buttons in order to find a boost condition that best suits you. To accomplish this:
Step 1: Click on "FPS Boost" on the left side.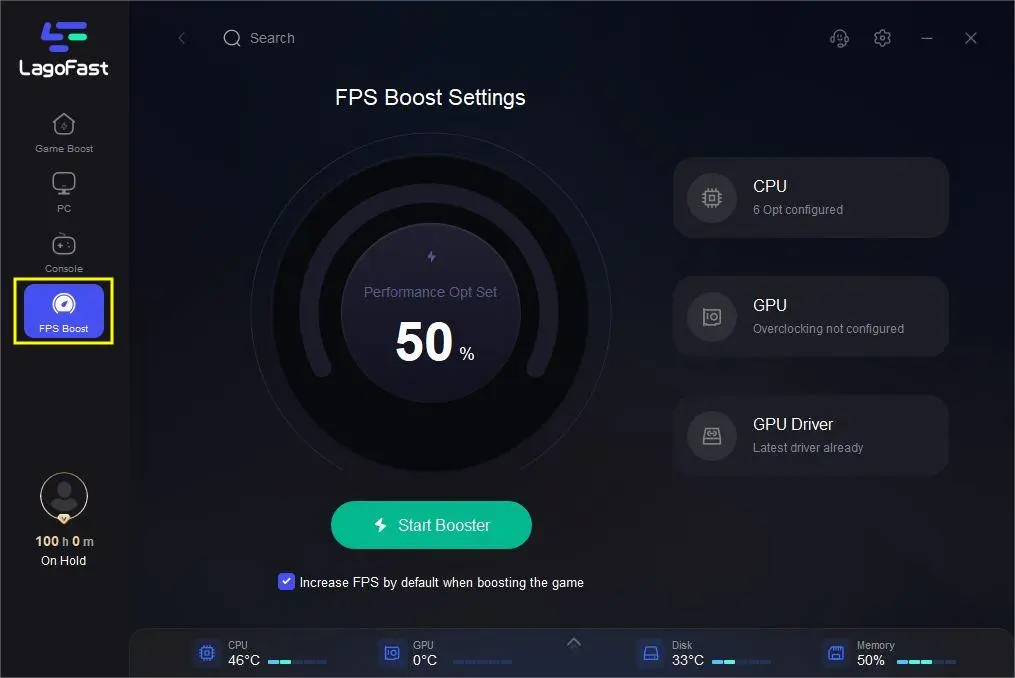 Step 2: Click "CPU Optimization" on the FPS Boost page and choose the settings that you want to open.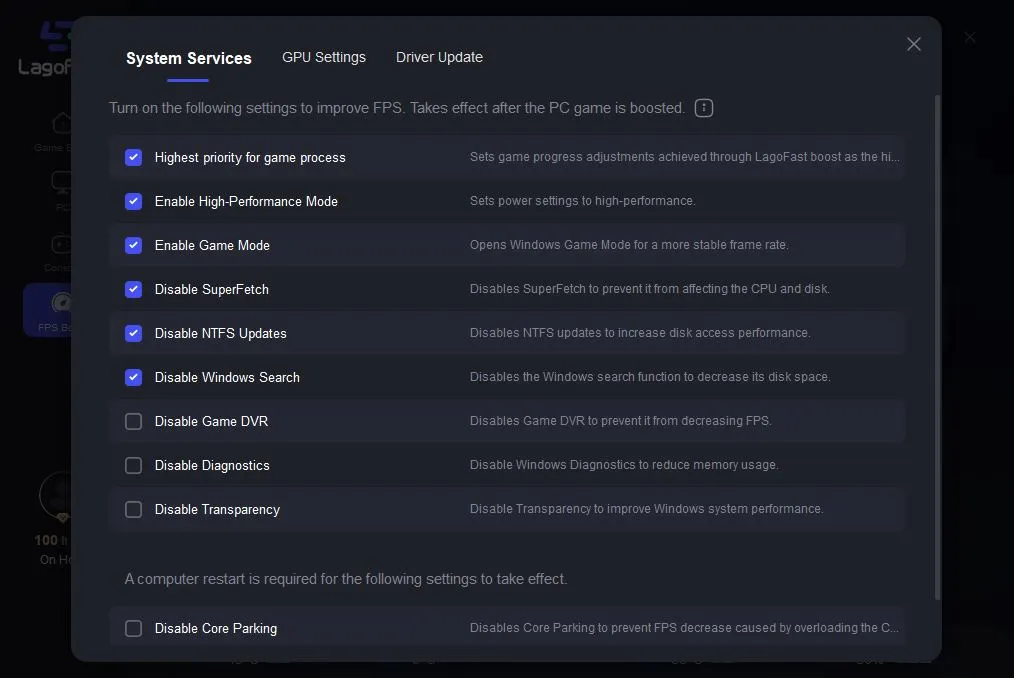 Step 3: Click "GPU Settings" on the FPS Boost page.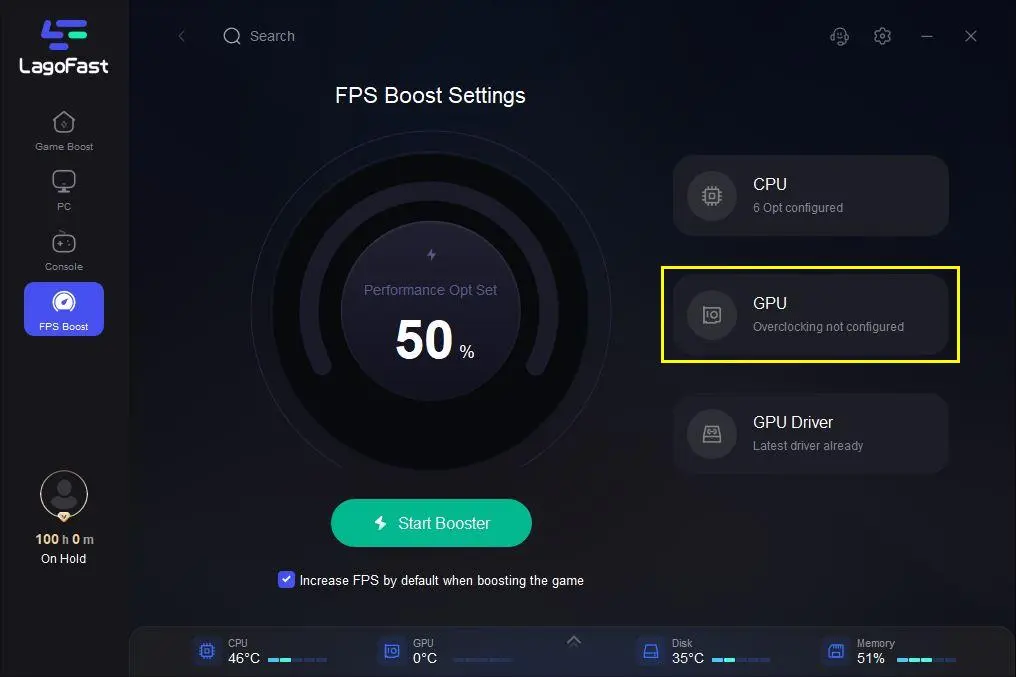 Step 4: Slide to choose your overclocking level in the first bar and tick "Enable GPU Boost" in the second bar.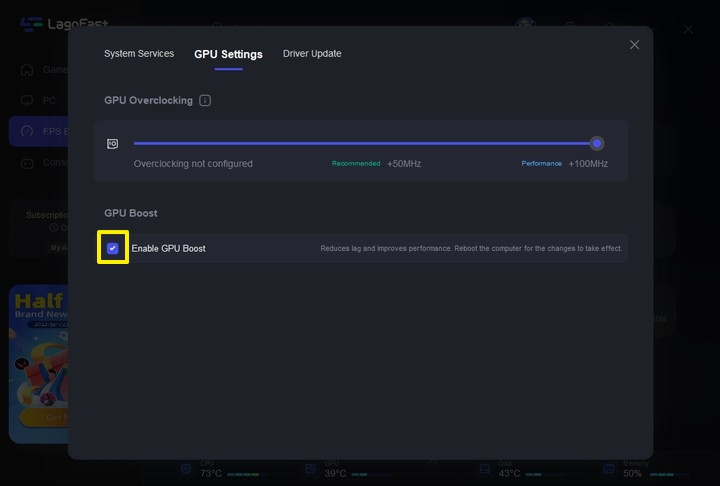 Step 5: Click "GPU Driver" on the FPS Boost page to check your GUP Driver updating version.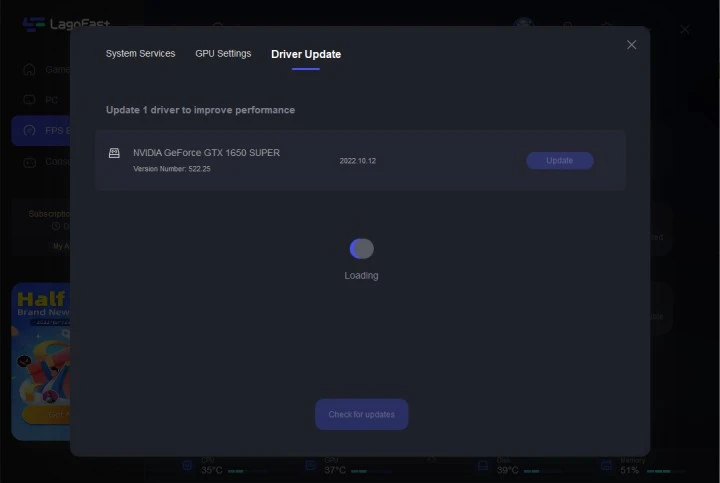 Other useful solutions
You can also apply yourself to solve the problem. We have collected some common ways to reduce packet loss for you, and we hope it will be helpful to you.
The wired network connection: We often use Wi-Fi when we play games on our laptops, but wireless networks are very unstable and easily interfered with. It is likely to be the cause of packet loss. In this case, we recommend that you use an Ethernet connection. If conditions do not allow, you can reduce the number of devices connected to the router or reduce the distance between the device and the router.
Address network security Vulnerabilities: Unfortunately, network attacks and hacking can result in packet loss and other major problems. If you suspect an attack, act quickly and examine IP logs for unusual addresses or consistent network traffic flooding. Block these IP addresses to stop the attack and allow network traffic to return to normal. When it comes to privacy and security, it's usually best to enlist the help of a professional. They can also assist you in addressing security flaws in order to prevent future attacks.
Use QoS settings: Quality of Service (QoS) settings assist you in managing packet loss by allocating network resources accordingly. This is especially important if your network transmits data that requires a lot of resources, such as streaming content, online games, video calls, or VoIP. QoS settings will direct more network traffic to the locations that require it.
What Are the Causes of Packet Loss?
Do you know what packet loss is? ( https://www.lagofast.com/en/blog/5-fixes-for-high-packet-loss-in-gaming/) Often, packets do not make it through the network to their destination. Internet packet loss, also known as latency, occurs when packets become lost in transit. Wi-Fi packet loss is common in private, wireless networks because data is easily lost or dropped when transmitted over the air. This is even more likely on long-distance internet connections because the packets have more distance to travel and, as a result, more room for error. Next, we'll tell you the common causes of packet loss.
Network congestion: When network traffic reaches its maximum capacity, packets will have to wait to be delivered. Unfortunately, packets are the first thing to go when the network is trying to catch up with traffic and the connection can only handle so much. Fortunately, most of today's software returns those dropped packets by automatically resending the data or slowing down the transmission so that every packet has a chance to get through.
Overloaded devices: Simply expressed, this means that your system is operating at a higher capacity than it was intended to. In fact, packets on overloaded devices occasionally make it to their destinations, but by then the network is too weak to process and send the packets back out. Many devices have buffers in place to store packets until they can be sent out. However, these buffers can fill up quickly, resulting in excess packets being lost.
Security threats: We also can't discount the chance that someone willfully tampers with your network, causing packet loss. Packet loss attacks have grown in popularity among cybercriminals in recent years. In essence, a hacker gains access to your router and instructs it to drop packets. You may be in the midst of an attack if you see a sudden decline in packet success or a major drop in network speed.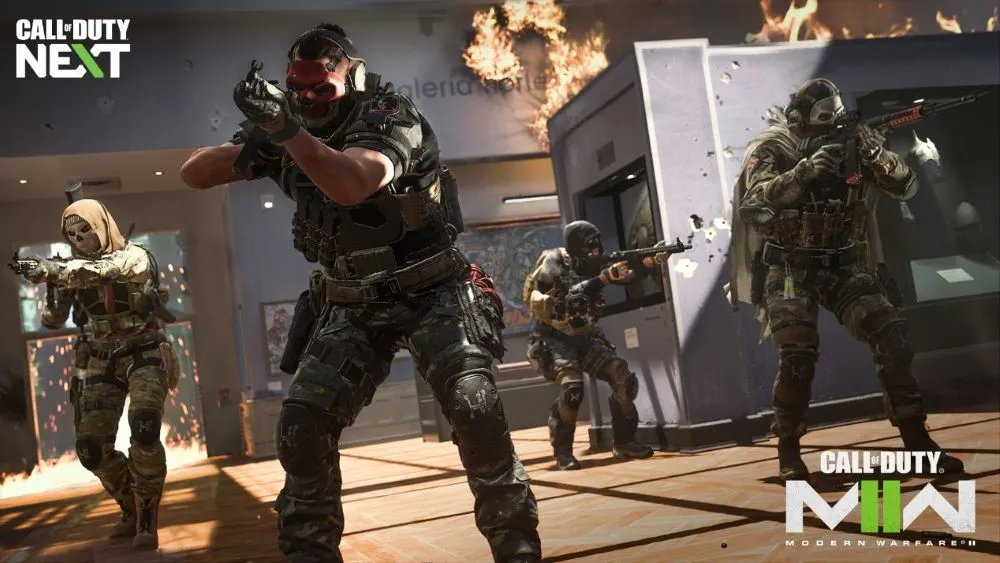 Modern Warfare 2 FAQs
What are the system requirements of Modern Warfare 2?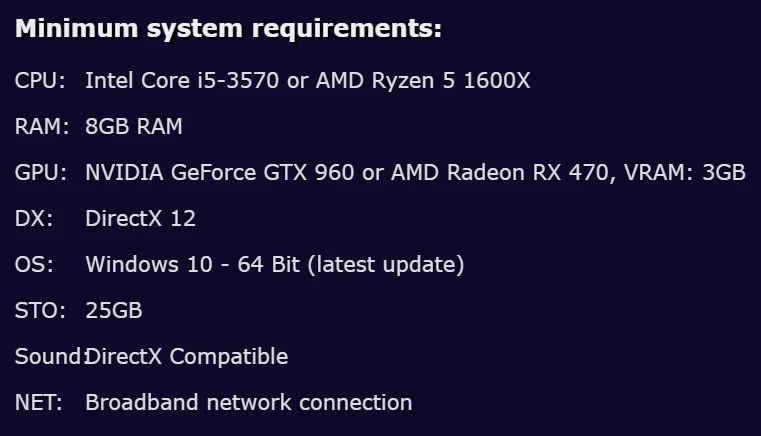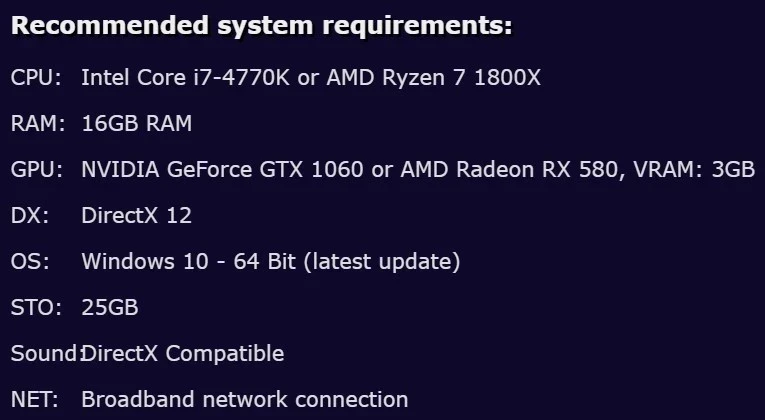 What are exclusive items available in Modern Warfare 2's Vault Edition?