"Has anyone else been experiencing random crash to desktop at all? It varies how long i play before it happens, sometimes it can be an hour or sometimes it can happen a couple times within thirty minutes. It just locks up and I am right back to my desktop, no error message or anything shows up for me."
It's common to see a help-seeking thread like this on Lost Ark Reddit. Meanwhile, Lost Ark crashing is one of the most asked issues. Many players encounter Lost Ark random crashes and have headaches about the Lost Ark crashes. Lost Ark crashing happens randomly yet repeatedly, which has become a potential factor that keeps some of the best players away from raid fights. To solve the problem of Lost Ark crashing without error and finally get the chance to show your talented gaming sense, here are the 3 most effective ways to fix Lost Ark crash that I collect.
Part 1 What Causes Lost Ark Crashing
Part 2 Effective Methods to Fix Lost Ark Crashing
Part 3 How to Fix Lost Ark Server Authentication Failed 10010
What Causes Lost Ark Crashing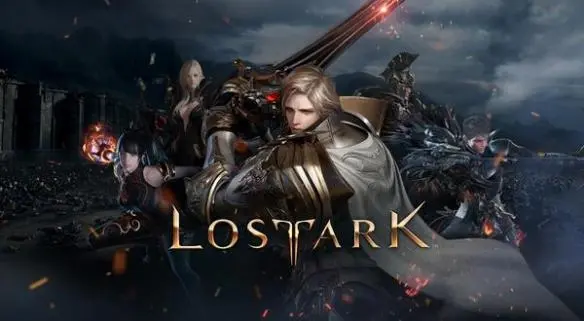 Lost Ark crash is a pretty common issue that many gamers complain about and it can be caused by a lot of reasons. First of all, Easy Anti-Cheat is the reason behind 90% of the Lost Ark crashing. Moreover, network issues can also be a trigger, which is easily ignored. Lost Ark crashes may occur when network issues cause delays in updating the game client from the remote server. Furthermore, it's also likely that an unsuitable video driver or operating system caused Lost Ark to crash to the desktop.
Effective Methods to Fix Lost Ark Crashing
Use LagoFast to Fix the Network Issues
Since an unstable network can lead to Lost Ark crashing on PC, a game VPN like LagoFast will solve the Lost Ark crashing instantly. Using its special data transmission technique, LagoFast can shorten the time required for data transfer. Additionally, it offers global nodes and exclusive routes for better network connection. Depending on where you geographically are and the node's condition, you can pick the most suitable node to maximize your game experience. Accordingly, LagoFast can effectively reduce ping rates and fix packet loss.
Surprisingly, LagoFast has introduced a wallet-friendly "pay-per-minute" plan, which no other game VPNs offer. This means that you can pause the service at any time and won't be charged when you are not using it! Therefore, for players who do not play more than 10 hours a day, LagoFast is the most economical choice to optimize the in-game experience.
Click the Free Trial button below to download LagoFast and get a Free Trial.
Step 1 After downloading and installing LagoFast, type "Lost Ark" in the search bar and click the result.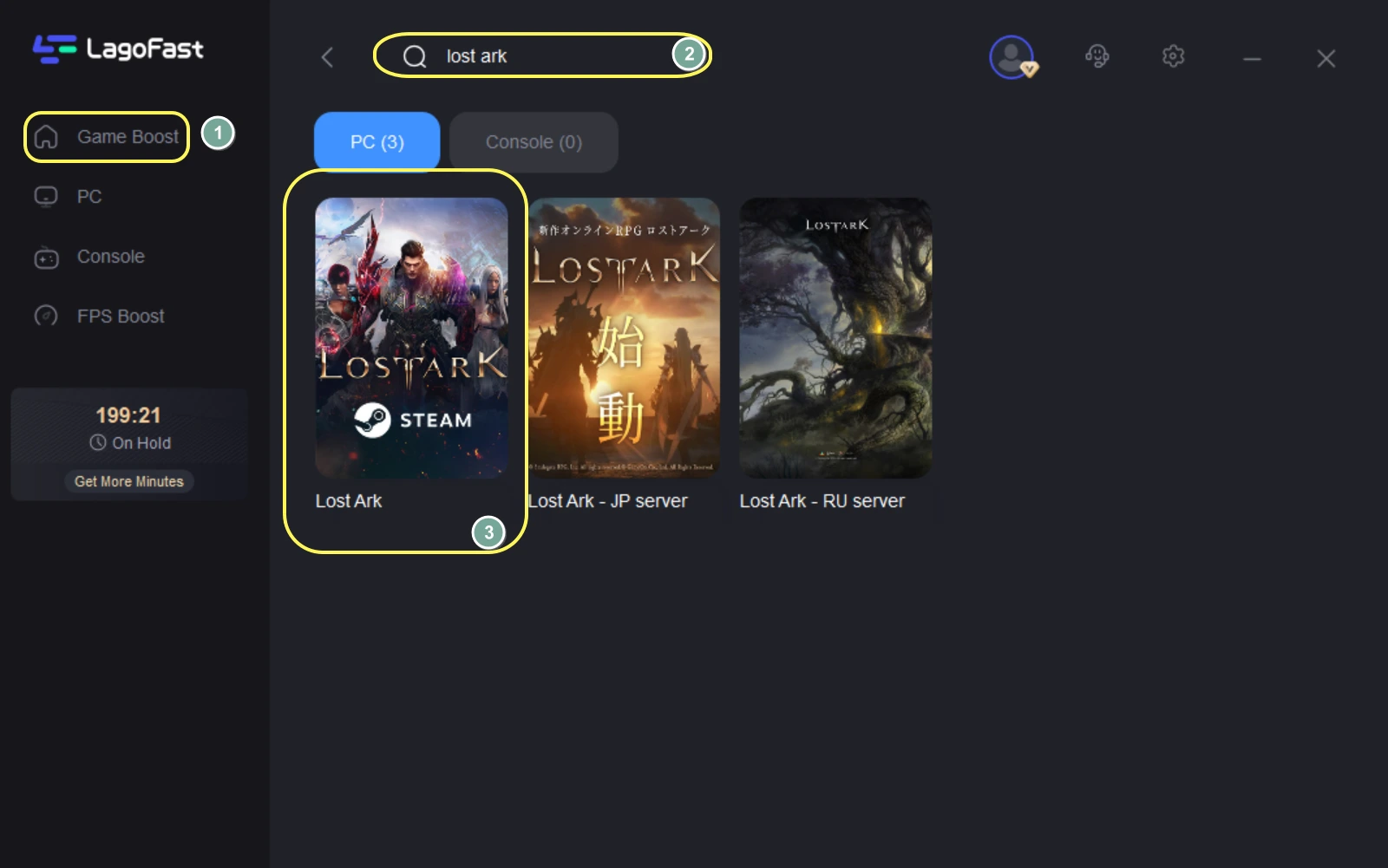 Step 2 Choose your server.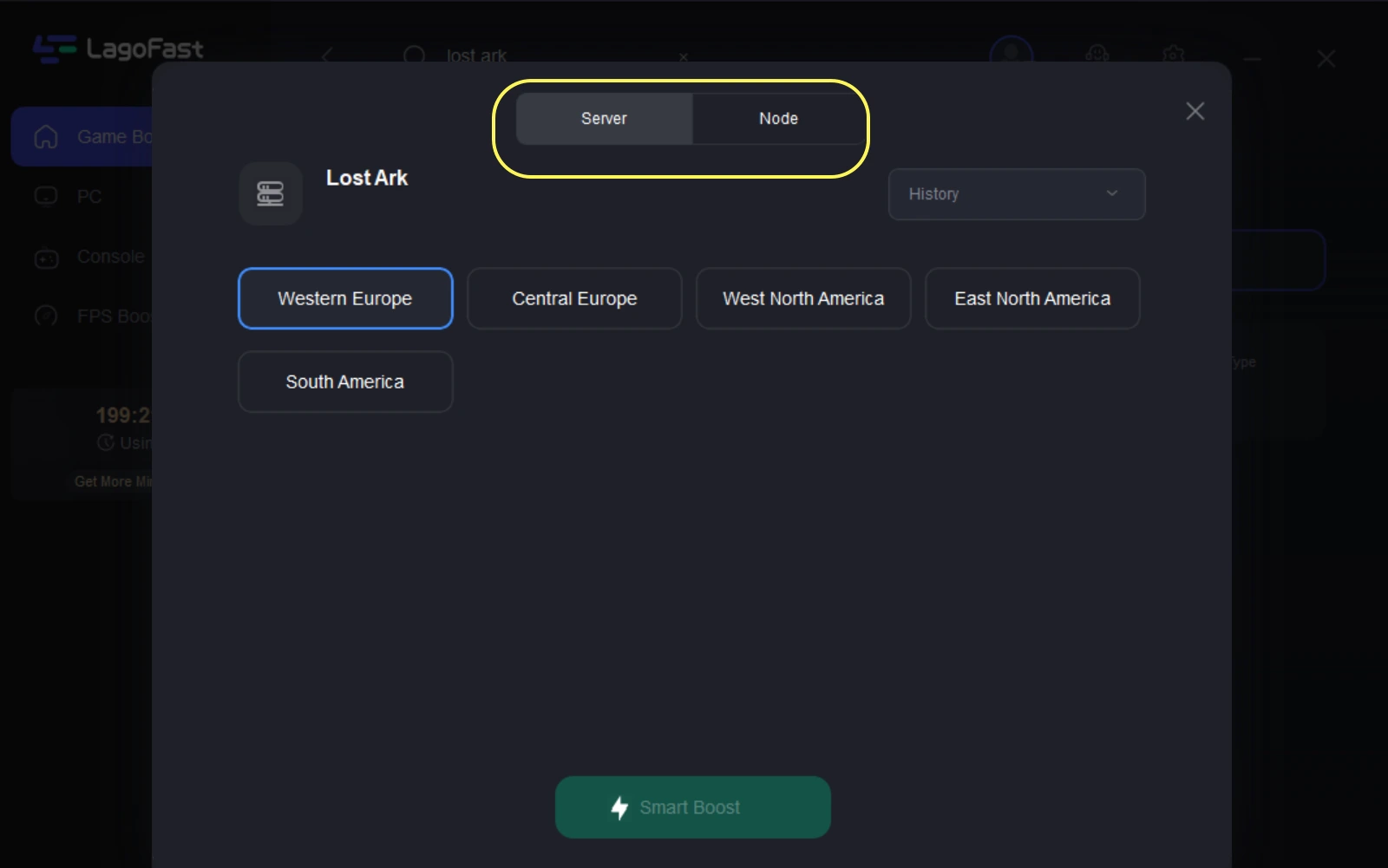 Step 3 Click the "Boost" button to begin, and then run Lost Ark. The real-time display of pings and packet loss can be seen.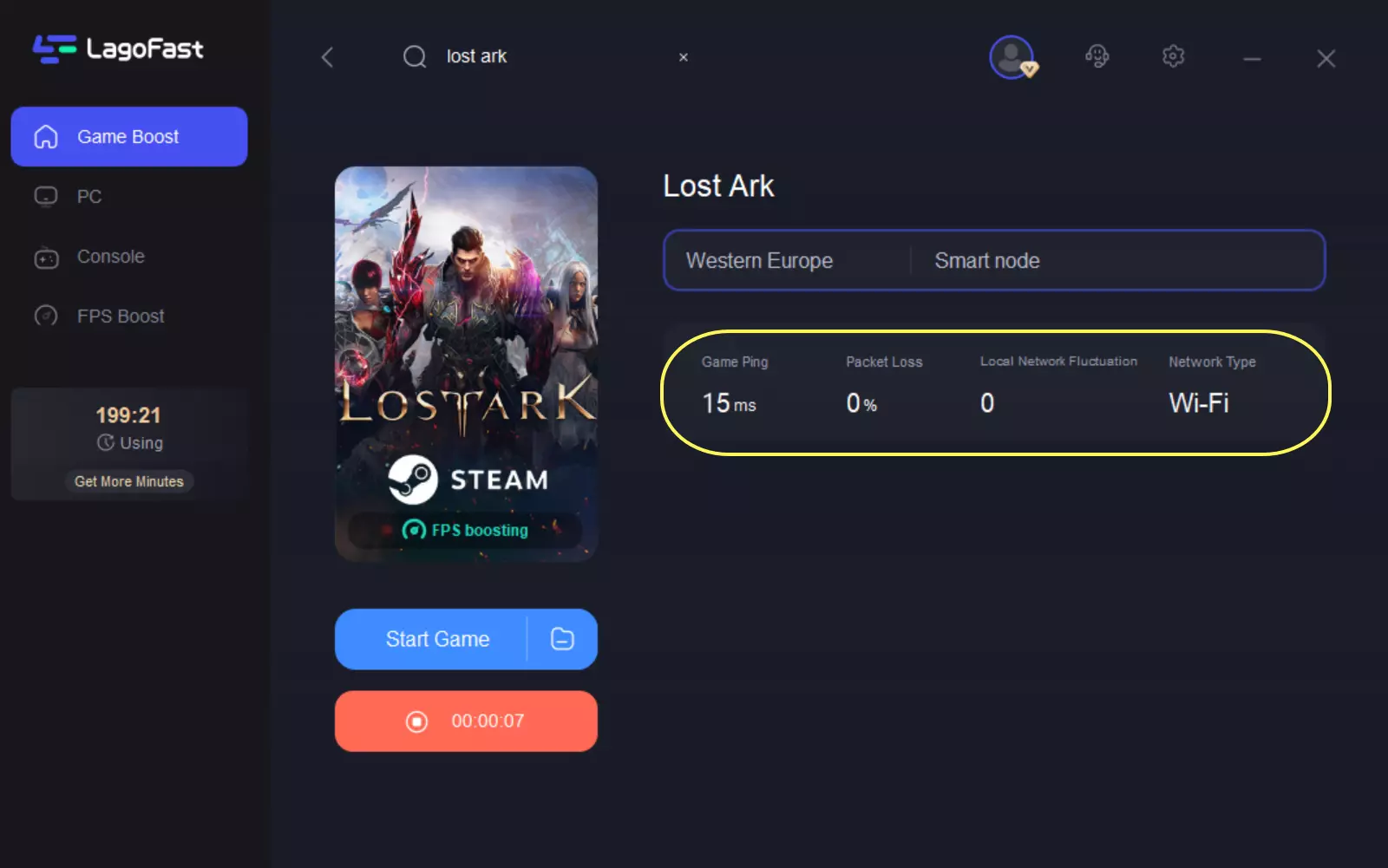 Update your video drivers and operating system
As mentioned above, a wrong version of video drivers and operating system can potentially bring about Lost Ark crashes.
To update video drivers, you can operate the following steps:
1. Click the search bar and type "device manager", and open it.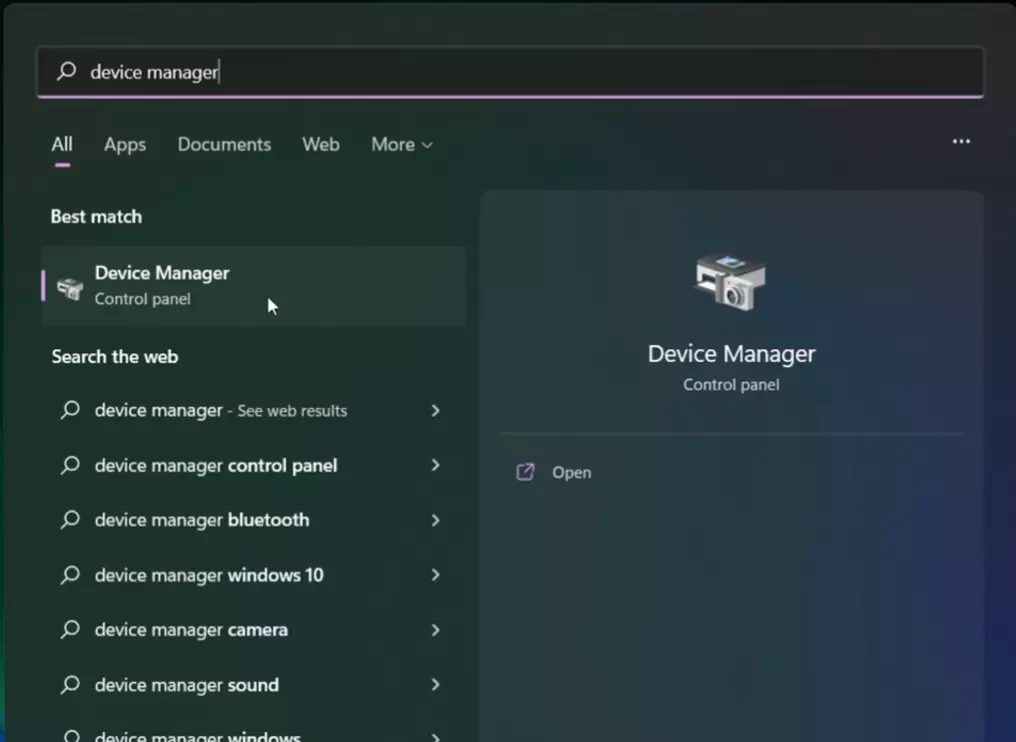 2. Click "display adaptors", choose your display adaptor with right-click and click "update drivers".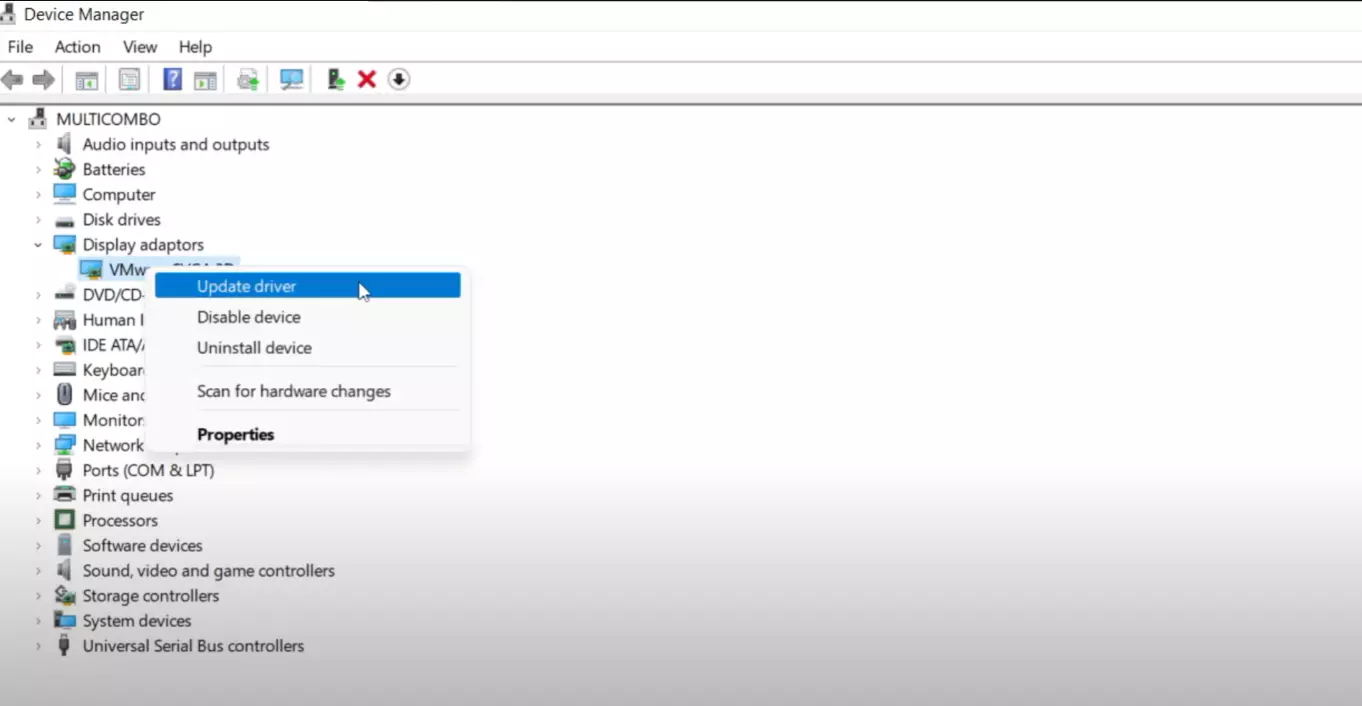 3. Choose "search automatically for drivers". Afterward, you can just wait for it to update.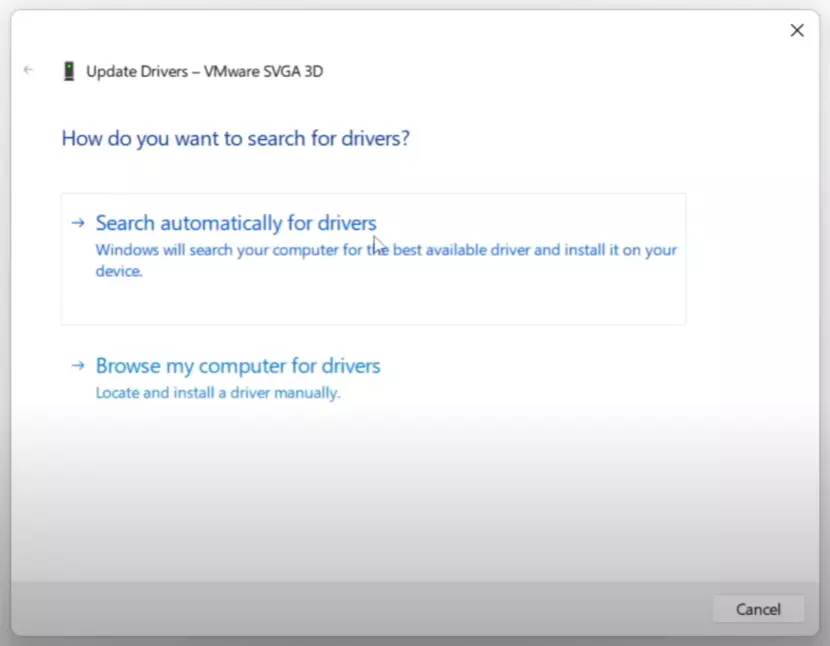 Updating the operating system is simpler: type "updates" in the search bar, and click "check for updates".
Disable Antivirus Software While Gaming
Some may doubt, how is antivirus software relevant to Lost Ark crashing. It's possible that Lost Ark crash because antivirus software detects something like a "virus" in your game files and shuts down your game. In addition, sometimes the PC hangs due to security scanning in the background. Thus, as stated, disabling antivirus software while playing the game can also fix the Lost Ark crash on PC.
Instead of simply disabling Antivirus Software, you have alternative options, such as reducing the level of file scanning when gaming, or changing your security software for one with a "game mode", which is designed to optimize CPU and GPU performance when gaming, so the antivirus software can still run in the background without causing the Lost Ark crash.
How to Fix Lost Ark Server Authentication Failed 10010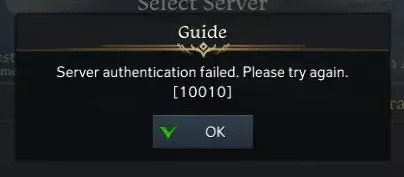 Another frustrating problem that numerous players encounter is the Lost Ark error code 10010. The reasons why Lost Ark error 10010 appears are complicated, resulting in a large number of players asking around how do I fix Lost Ark Server Authentication Failed 10010 on Reddit.
To fix the Lost Ark "Server Authentication Failed" error, the following five ways are generally acknowledged as helpful:
Retry after switching IPs in the LagoFast client
Verify the Integrity of Steam Game Files
Disable Internet Protocol Version 6 (TCP/IPv6)
Clear DNS cache
Disable antivirus and firewall
FYI, the likelihood of IP bans triggering the Lost Ark Server Authentication Failed 10010 is extremely high, as a result, do not hesitate to download LagoFast and switch IPs to check if this fix works.
The information above is all you need to fix Lost Ark random crashing . Hope these solutions will help you say goodbye to Lost Ark crash and have the most fun gaming.
If Lost Ark low fps and Lost Ark packet loss also bother you, LagoFast is your ultimate solution to fix all the Lost Ark network issues.