For some reason, the main characters have been reduced to the size of an ant, and they have to find a way to survive in the microscopic world of a small suburban yard. The main characters have to use everyday objects from the yard to build a base, find life-saving supplies, live with friendly giant insects, and fight for their lives in the face of a massive attack by hostile creatures. It's a novel, challenging, and memorable adventure game that benefits from Obsidian's unique style, humor, and expertise in making RPGS, making it one of the best survival games in recent memory. Nevertheless, some tiresome issues especially grounded high ping affects multiplayer experiences. With the following fixes, you can optimize the multiplayer high ping issue.
Part 1: Best Way to Fix High Ping in Grounded
Part 2: More Solutions to Reduce High Ping in Grounded
Best Way to Fix High Ping in Grounded
If you want to cope with grounded high ping issues, you are asked to learn the definition of ping rate first. The Ping value is often the first variable that players focus on before playing a multiplayer game like Grounded because many players know that it represents how quickly the player is interacting with the game. A ping is actually a tool for detecting the health of an online server connection. In the specific operation, Ping sends an echo request to the server through the Control Message Protocol (ICMP) to measure the response time. The result is what is commonly known as "latency," which is often expressed in Milliseconds.
There are a number of ways to lower grounded high ping, such as firewall Settings and switching wired connections. If you wonder about good ping, except for those intricate ways, there is a convenient fix----using LagoFast. As a game booster, it owns serval advantages worthy your choice. Firstly, when it comes to functions, it works on grounded high ping, as well as fps dropping and grounded lag. This product has its own data transfer protocol. On this basis, it also guarantees the security of the game. Security is also an important factor in choosing a game accelerator, as the security of a game accelerator is directly related to user privacy and data security. On the basis of many functions, this product is cost effective. Its price is very friendly for some price-sensitive users. All of it contributes to the Pay-Per-Minute plan.
The features of LagoFast are as follows:
Fast servers with global coverage.

Offer a Pay-Per-Minute plan, friendly for the wallet!

Support most popular games

Increase FPS while decreasing ping value simultaneously

Easy to use, obvious buttons

Specialized in optimizing the user's high ping issues
Follow the following steps if you want to use LagoFast to reduce high ping in grounded.
Step 1: Download LagoFast.
Step 2: Type 'Grounded' in the Search box and choose the corresponding button.
Step 3: Choose a recommended server for you. Please Make sure the server is it same as your game server.
Step 4: Then you can see ping rate and status of packet loss if you click Grounded.
More Solutions to Reduce High Ping in Grounded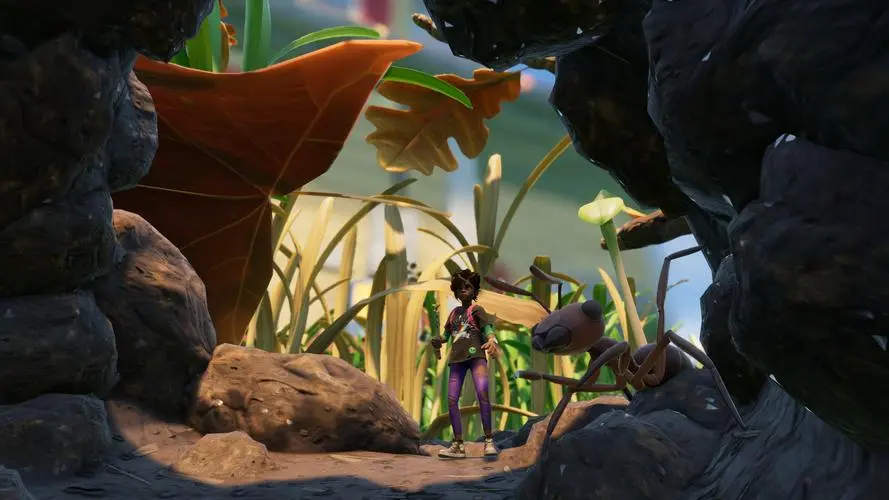 Playing on game pass. Many players complain that the grounded high ping usually happens when one of them hosts. Especially for p2p or server online games like grounded. Please try to mitigate it a little by sorting out the Teredo tunneling service. If you playing on the Xbox platform, you had better get your Xbox Live NAT type open.
Close unimportant Applications As Bandwidth hogging applications slow down your network, the high ping issue occurs in your game. You need to remember to close the resource-hungry applications running in the background before booting grounded.
Turn off Windows Auto-Updates Windows will update automatically even without your permission, and thus the updates may be running in the background while you are playing the game. As you are unable to pause the update that already started, you may have a bad online game experience due to high ping. Open Settings, and then navigate to Update & Security. Click Windows Update in the left action panel, and then scroll down the right side of the page to click on Advanced options.
Swift to Another Server Considering that the server you use is overloaded. This can cause congestion and may affect ping values, so try to replace the server. Using LagoFast can also change your game server easily and get better gaming performance.
Grounded FAQ
What can we do if grounded crashes at startup?
If the network fluctuates while downloading Grounded, there's a good chance that files will go missing. So we really had to verify the integrity of our game by opening up our Steam platform, going to the Grounded library, right-clicking on it, going to Properties, and clicking on it. Once inside, find Local File and click. Find the integrity of the verification game file on the page, and click to verify.
How to fix dx11 and dx12 errors?
If we are in Lockdown and the computer suddenly shows a dx11 or dx12 error, we need to verify that the dx version of our computer system matches.
First, we need to simultaneously press the shortcut key win+r on the keyboard, and the run window will pop up. In the run window, type dxdiag and press Enter. Then in the DirectX Diagnostic Tool window that opens, switch to the System TAB, and you can finally see the current dx version. After checking the DX version, first locate and right-click the game in the Steam library, select Properties, and enter -dx11 or -dx9 in Startup Parameters.
Why do we encounter grounded disconnect? How to avoid it?
Can't enter the game, click to start with no response. This is probably due to a problem with the graphics driver, you just need to update the graphics driver. Take the NVIDIA graphics driver as an example: Find the driver on the NVIDIA official website and download it. Then manually select the product model, series, operating system, and language of the graphics card. After the above steps are completed, you can successfully download it.