Online video game Fortnite was created by Epic Games and released in 2017. It is offered in three different game mode variations, all of which use the same basic gameplay and game engine: Up to 100 players compete in the free-to-play battle royale game Fortnite Battle Royale to be the last person standing; The cooperative tower defense-shooter and survival game Fortnite: Save the World, in which up to four players fend off zombie-like creatures and defend locations with traps and fortifications they can construct, and Fortnite Creative, in which players are given complete freedom to create worlds and battle arenas.
But some players have reported unpleasant in-game problems, like fps drops. Some players claimed to have experienced sporadic Fortnite item shop FPS drop issues, which negatively affected their gaming experience. I'll cover every aspect of Fortnite FPS issues and LagoFast, a professional Fortnite FPS boost in this article. Continue reading if you want a quick fix for your Fortnite item shop FPS drop.
Part 1: The Best Fortnite FPS Boost
Part 2: What is FPS in Fortnite?
Part 3: How to Show FPS on Fortnite?
The Best Fortnite FPS Boost
It is very difficult to resolve game-related issues, such as Fortnite FPS boost, on your own. To assist you with all the challenging tasks, I advise you to use a qualified FPS booster. Due to its affordability and professionalism, LagoFast is the product that is most frequently recommended. It has more than 8 years of experience increasing in-game frame rates, addressing lag problems, and lowering high ping. It has independently created a special game data transmission protocol to ensure both quality and privacy in order to better serve customers. LagoFast does offer a fair price when it comes to costs, which are what users are most concerned about. The only top booster that supports a Pay-per-Minute plan and has the lowest subscription rate allows you to stop paying whenever you like. Besides, LagoFast can also fix Fortnite lag and crash problem.
The following are some of LagoFast's features:
Support Plan Pay-per-Minute
Not only competent but also reasonably priced
Over 8 years of increasing the fps in games (including Fortnite)
Protocol for self-developed game data transmission distributed across the globe
Support for 1000+ well-known games, such as FIFA 22, Apex Legends, and League of Legends.
Fix Fortnite lag, crash and other connection problems
Follow the steps to learn how to use it.
Step 1: Download LagoFast then install it.
Step 2: Input "Fortnite" into the search field and press it.
Step 3: Choose the server that you want.
Step 4: Click it to begin.
The performance of Fortnite's fps is directly impacted by the ping and packet loss rates, both of which are displayed in real-time.
What is FPS in Fortnite?
One of the key elements of a high-quality gaming experience is FPS. A certain quantity of static images—referred to as frames per second—are displayed during each second to create a moving image. As the FPS rises, the gaming experience becomes more fluid. Of course, not everyone will have access to high-end hardware with 240 frames per second, but that doesn't mean they can't enjoy the game.
We can now talk about what a good FPS for Fortnite is after defining what FPS in Fortnite is. In general, FPS above 60 is advised and can already provide you with a smooth gaming experience whether you're playing Fortnite or another video game. 60 frames per second is typically regarded as the magic number for a great gaming experience without being at a hardware disadvantage to other players, even though a higher FPS might make the experience more fluid. Additionally, the majority of monitors have a refresh rate of 60 hertz (Hz), so increasing your frame rate above that would be completely useless because it would require your screen to refresh more frequently than 60 Hz. The fact that the better FPS is not necessarily higher may surprise you. Of course, it has to be higher than 60. Why is 60 the fps that is generally advised? The benefit to the health of your hardware is the explanation. Even though playing a resource-hungry online multiplayer game like Fortnite on these high performance settings might be entertaining, doing so will damage your hardware much faster than playing in a perfectly acceptable 60 FPS configuration would. Both the processor and graphics card must work very hard to maintain a functional frame rate of 120 frames per second. This can quickly result in overheating and a shorter lifespan for the hardware.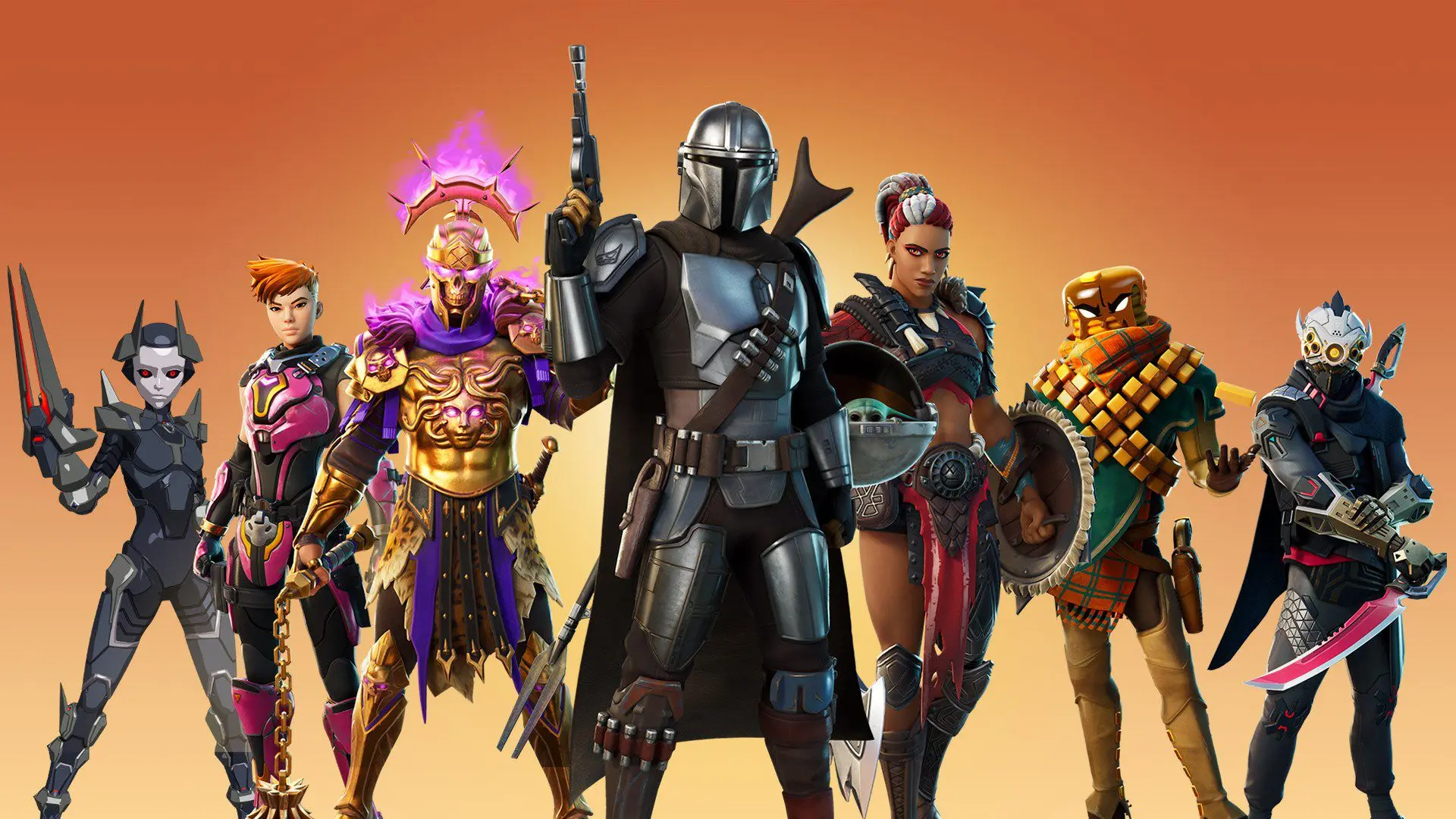 Many players are unsure of the cause of the item shop FPS drop in Fortnite. I'll give you the following causes of Fortnite item shop FPS drop so you can find a more specific solution to your issue. You can determine which one best fits your circumstances.
Inadequate network connection. A reliable network connection is crucial regardless of the type of game issues you encounter. An FPS drop is very likely to occur if you always use WiFi when making a purchase in the Fortnite item shop.
Unreliable graphics card. If the apparent FPS drop in the Fortnite item shop is not an isolated incident, you may also notice it while playing other portions of the game or in other video games. It is most likely due to an outdated graphics card that cannot support the FPS that Fortnite demands.
Background programs. The likelihood of an FPS drop while playing Fortnite will greatly increase if there are too many background programs open. Because it will occupy space on your CPU and RAM, preventing Fortnite from functioning properly.
How to Show FPS on Fortnite?
From the Fortnite Battle Royale client, follow these instructions. On the game's PC version, these actions were taken:
1. Go to the settings section of Fortnite from within the game. To do this, click the cog icon, which is next to the menu button in the top right corner of the screen.
2. Make sure the "Video" tab is selected at the top of the screen; it should be the first screen to be displayed.
3. "Show FPS" will be one of the options down near the bottom of the menu. Make sure that this choice is active.
4. You can check your FPS in the lobby and in-game when you return to Fortnite. It can be seen while playing a little to the left of the minimap.