When fans having a good time in diablo 4, the terrible packet loss troubles players a lot. Multiplayers complain about continuous packet loss and seek to get 0 packet loss in diablo 4. Given that all diablo series have plenty of active players. The online experience is significant and unignored. If players take diablo packet loss for granted, the series will become less popular than before. Here are some common fixes to reduce packet loss in diablo, even realizing 0 packet loss in diablo 4.
Part 1: Why I Got Packet Loss in Diablo 4
Part 2: How to Fix Packet Loss in Diablo 4
Part 3: Other Fixes to Avoid Packet Loss in Diablo 4
Why I Got Packet Loss in Diablo 4
Diablo IV is an action role-playing game developed by Blizzard Entertainment. The game is a sequel to Diablo III. The timeline is a few decades after Diablo III: Sickle of the Soul ended. After the destruction of the Dark Soul Stone, the defeat of the three sources of evil, and the fall of the Angel of Death, Masaire, countless lives are lost, and the inhabitants of the Sanctuary are struggling in the darkest of times. Years later, as things began to recover, a threat as old as the land began to stir.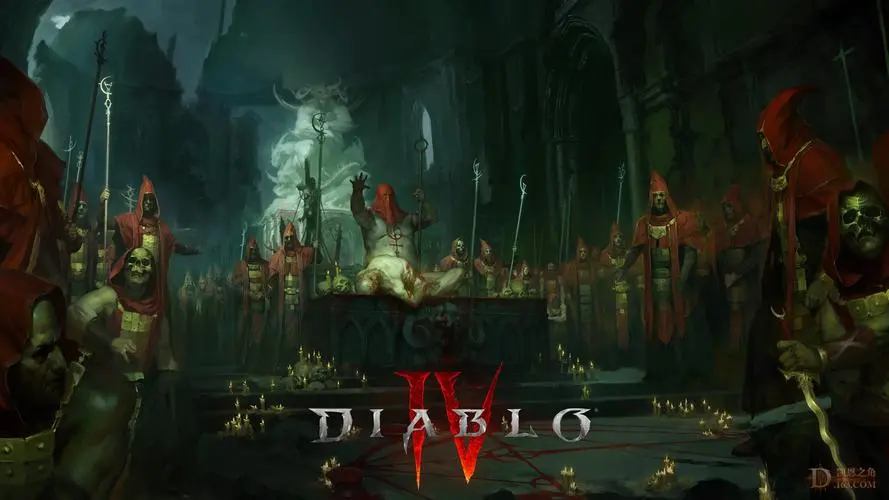 With more and more active players, the server is possible to be overloaded, which leads to packet loss. Packet loss in Diablo 3 happens when data packets that are sent from your computer to the game server and vice versa don't make it to their destination. Various reasons will account for this, such as network congestion, physical obstructions, or faulty hardware on either end. Here are some common reasons:
Network latency: Network latency is a common cause of high packet loss rates in games, especially when the network connection between the player and the server is unstable.
Network congestion: Network congestion also leads to a high packet loss rate, especially in peak hours when the network bandwidth is occupied by other users.
Network device failures: Network device failures, such as routers and switches, may result in a high packet loss rate.
Viruses and malware: Computers infected with viruses or malware will cause unstable network connections, resulting in a high packet loss rate.
How to Fix Packet Loss in Diablo 4
After a general understanding of the causes of packet loss(https://www.lagofast.com/en/blog/what-does-packet-loss-mean/), it is not difficult to find that improving the network connection can greatly reduce the problem of packet loss in Diablo 4, even if 0 packet loss in Diablo 4. If you wonder how to fix packet loss in Diablo 4 quickly and improve data transmission comprehensively, LagoFast is a good choice.
As an experienced game booster, LagoFast helps to place nodes between servers minimizes the distance between servers, and reduces transmission caused by long distances. It offers various services for the whole Diablo series, for an instance, lowering Diablo 4 ping. When it comes to price, it is friendly to players' wallet. The product has stable performance and efficient data transmission, which can ensure that there will be no disconnection, crash, and other problems during the game process, and ensure the continuity of the game experience.
The following features are also the reasons why this product is worth your choice.
The features of LagoFast are as follows:
Convenient

Diablo

immortal changing server function without latency

Has a Pay-Per-Minute plan, an economic plan

Provide best wireless connection

and protect players' privacy

Simple to use, just one click

With stable performance and efficient data transmission

Avoid

Diablo 4 high ping

Support servers around the world
Follow the following steps if you want to fix packet loss in Diablo 4.
Step 1: Download LagoFast
Step 2: Type 'Diablo 4' in the Search library and click the result.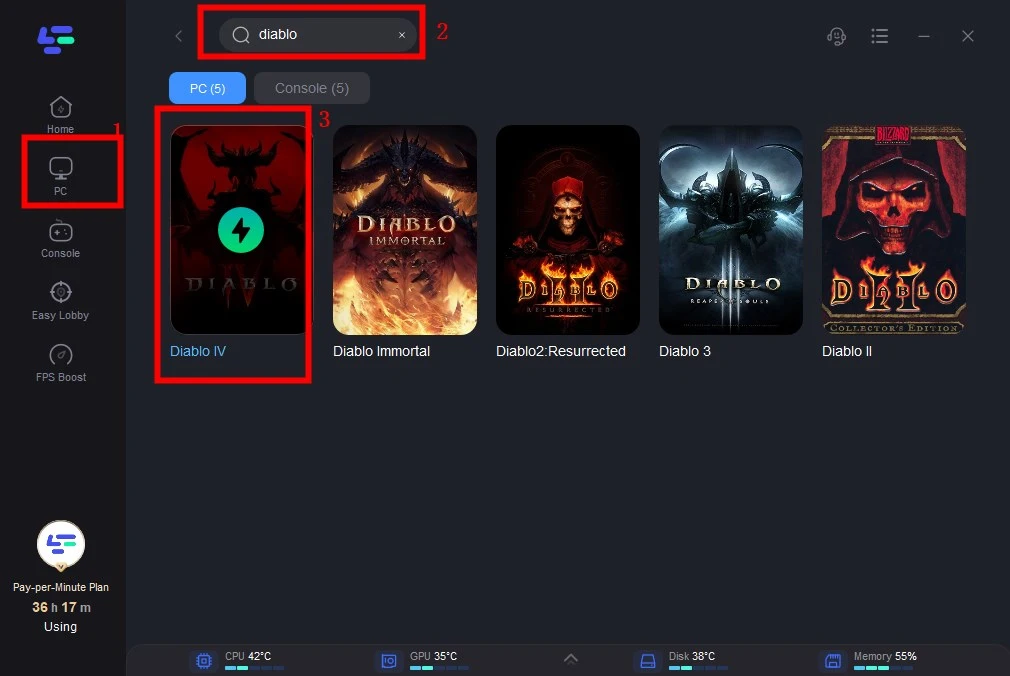 Step 3: Change the server in Diablo 4. Maybe the easier than before or less latency.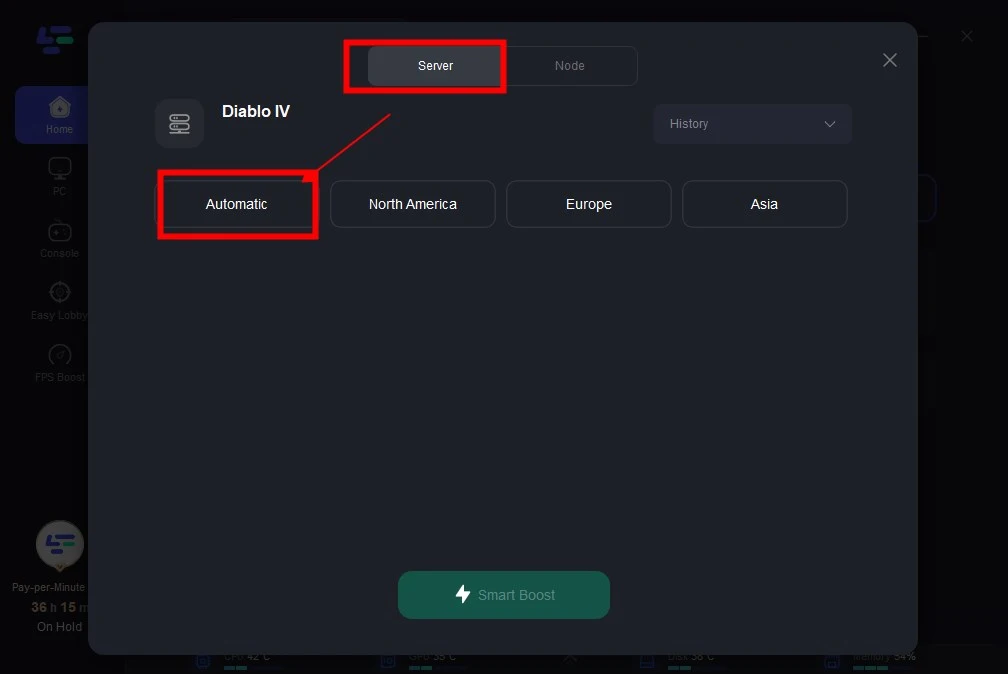 Step 4: Then you can see ping rate and status of packet loss after Diablo 4 changing server.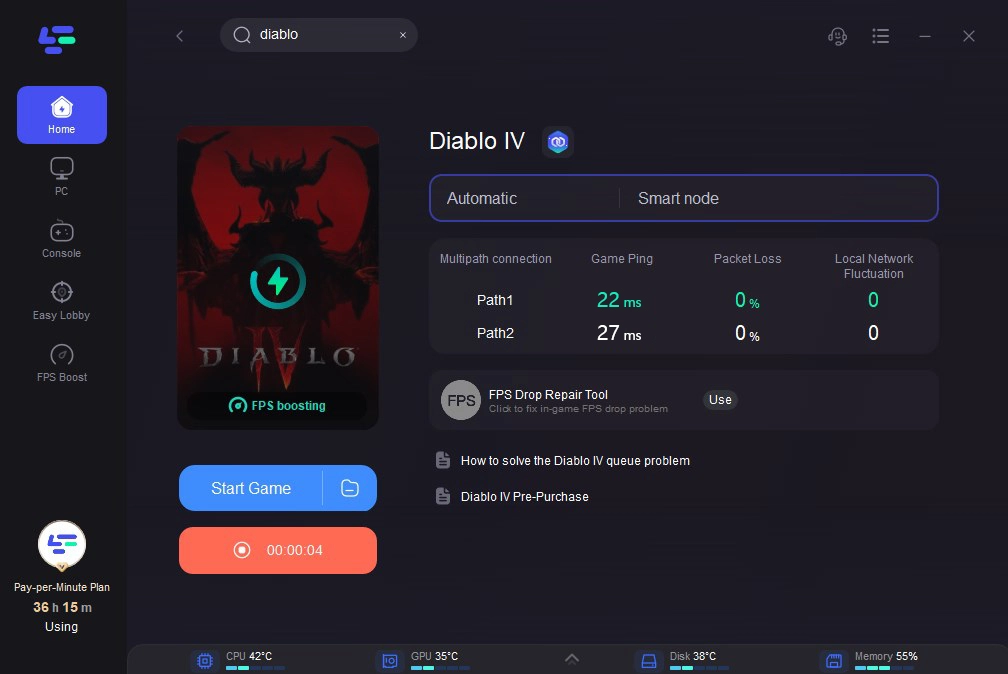 Other Fixes to Avoid Packet Loss in Diablo 4
Packet loss can cause noticeable lag, high latency, and even cause disconnections from Diablo 4, making it difficult or even impossible to play. In this post, you will find some other fixes for the network packet loss in Diablo 4. To help you get started, I list the following ways to tell you how to check packet loss and avoid them. If you still can't resolve the problem, contact your ISP or game developer for further help.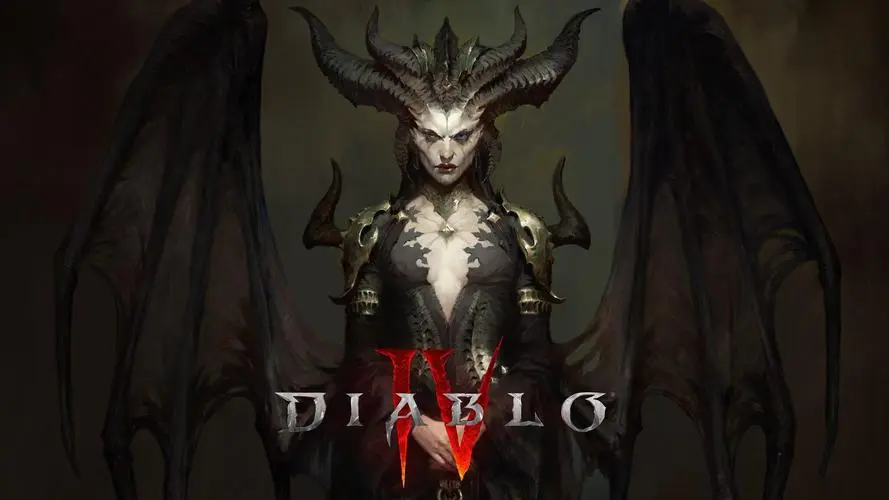 Check whether the network connection is stable. Ensure that your network connection is of good quality and network latency is low to reduce the possibility of packet loss.
Stop other network applications. Shut down download, P2P and other network applications to reduce network bandwidth usage and improve the quality of the game network.
Change the network environment. For example, switch to another wireless network or use a wired connection to improve network quality.
Upgrade network devices. For example, replace a router or network adapter to improve network connection speed and stability.
Tweak the gameplay. For example, reduce the quality of the game or disable some high-bandwidth game Settings to reduce network load.