Minecraft is a sandbox game created by Microsoft's Mojang Studio. Players can interact with cubes in a 3D environment. Minecraft has two modes: survival mode and creative mode. If you enjoy exploring new worlds, you can select the survival mode. It is necessary to sustain your life and resources while also building your own world. If you have an unlimited imagination, you can use an extensive range of resources to create your work in the creation mode. Minecraft, of course, supports multiplayer. Players can create Minecraft servers to interact with one another. In addition to the features mentioned above, Minecraft has many more for you to discover. However, Minecraft is so popular that it raises some issues. Many players complained: Why Minecraft is so laggy? How to fix connection problems? and so on. In fact, using LagoFast makes these issues very simple to solve.
Part 2: Why is Minecraft so Laggy?
Part 3: How to Make Minecraft less laggy?
What Does Lag Mean?
There is a perceived delay between the player's action and the server's response, which is referred to as lag. If there is a significant time difference between the command on the keyboard and the response on the screen while playing Minecraft, the lag appears. Lag in Minecraft can be classified into three types based on what causes it: server lag, client lag, and internet latency.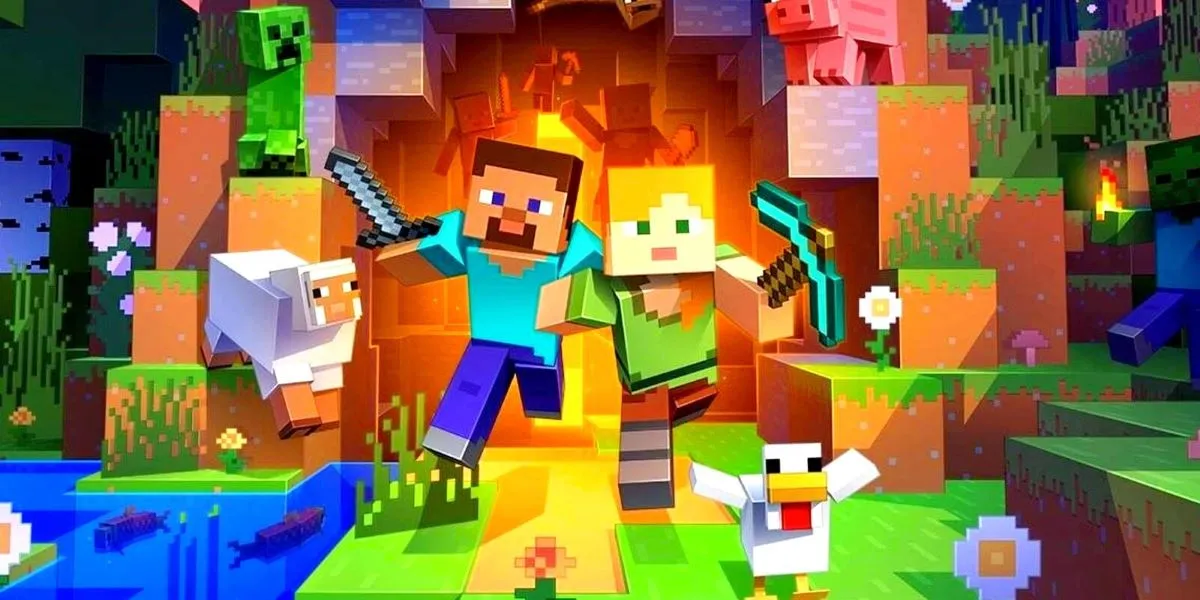 Why is Minecraft so Laggy?
There are numerous reasons why your Minecraft is so laggy, with the problem occurring most frequently on the Internet. However, it does not exclude issues with the Minecraft-running device. If the device does not meet the minimum system requirements for running the game, or if the CPU performance is insufficient, it will eventually result in unsatisfactory gameplay. In the following, we have listed some common causes of lag.
Not meet the minimum system requirements: I understand that Minecraft has very low system requirements, as evidenced by the game's low resolution. However, if you did not check your system configuration before starting the game, this could be the cause of the Minecraft lag.
Not enough RAM: RAM (random access memory) is an essential component of any gaming computer. It is where the PC stores data and programs as they are processed. RAM speeds up the game process by providing quick access to the data required for the game. If you don't have enough RAM, the computer won't be able to store the game data required to operate, Minecraft's performance will drop and you may have to wait longer for the game to load, resulting in lag.
Antivirus or firewall interference: Almost every user's computer has anti-virus software, we download them to prevent virus intrusion. They regularly scan our computers for undetected viruses, but sometimes they don't have the ability to tell the difference between good and harmful. If they treat Minecraft as threatening software, they block its normal activity, monitor its network dynamics, or even prevent it from running.
Many backgrounds software: Many application processes are operating in the background of the computer to keep it running properly. During the game, we also open chat software to communicate with others or use the browser to look for hacks. However, all of these will consume physical memory and network bandwidth on our PC, particularly Google Chrome. As a result, Minecraft allocates fewer resources and runs more slowly.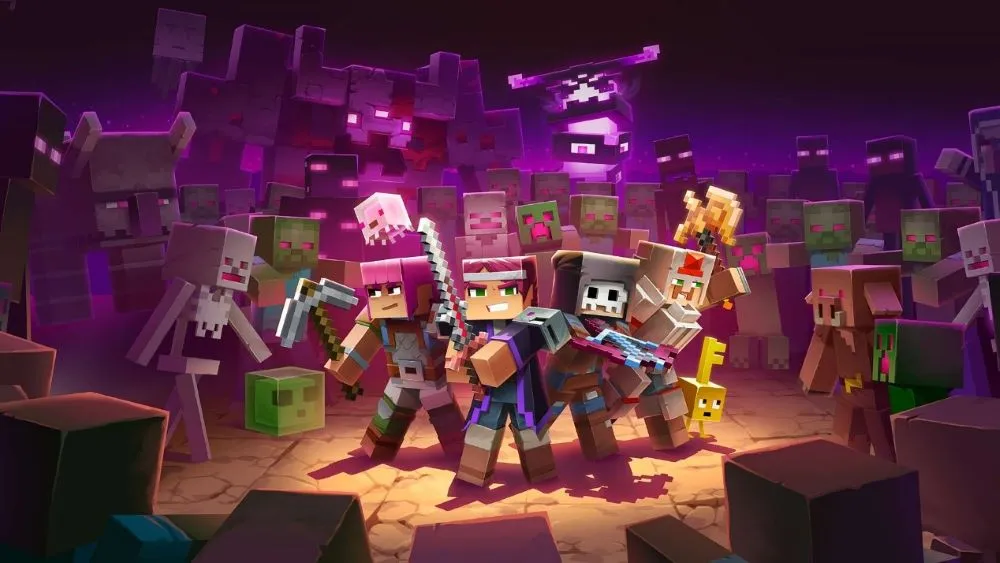 How to Make Minecraft less laggy?
There are numerous causes of Minecraft lag, and using the incorrect solution will not help us solve the game's problems. So, please leave this to the professionals. Open LagoFast and all your problems will be solved!
LagoFast is built by professionals with over 8 years of experience. Please allow me to persuade you with these arguments. First, LagoFast has high network compatibility, which means it can handle a wide range of complex network conditions while accompanying your Minecraft game journey. Second, LagoFast will match you with the best network node in real-time based on the lowest ping value, effectively solving the Minecraft lag problem. Last but not least, LagoFast costs by the minute! Stop charging whenever you want. Don't use free game boosters that require you to download a large number of files, have complicated operation steps, and countless bugs.
Here is the list of features of LagoFast:
P

ay per minute, more economical!
Simple to use, boost FPS with one-click
Minecraft lag can be easily solved

S

upports over 1000 games
Free trial
Let's see how to use LagoFast:
Step 1: Download LagoFast and register.
Step 2: Type Minecraft in the Search box and click the one you wanted.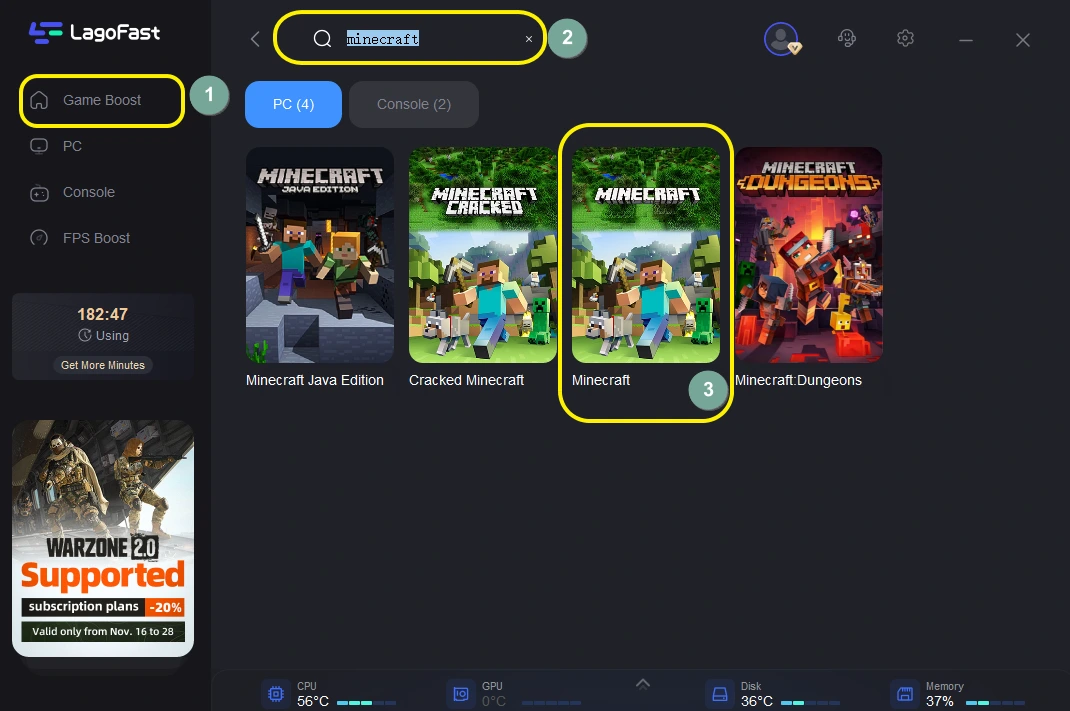 Step 3: Choose your needed server. In general, select the same server as used in the game.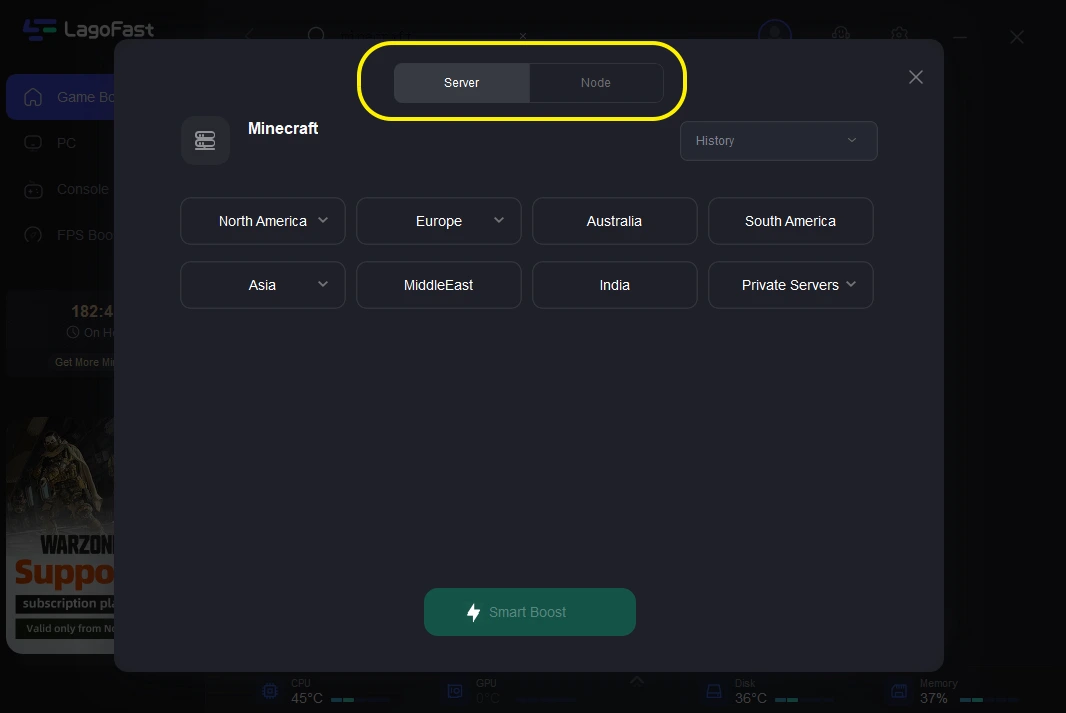 Step 4: Click on the Boost button to start boosting.
On this page, you can see your real-time ping and packet loss rate which are closely connected to your FPS performance.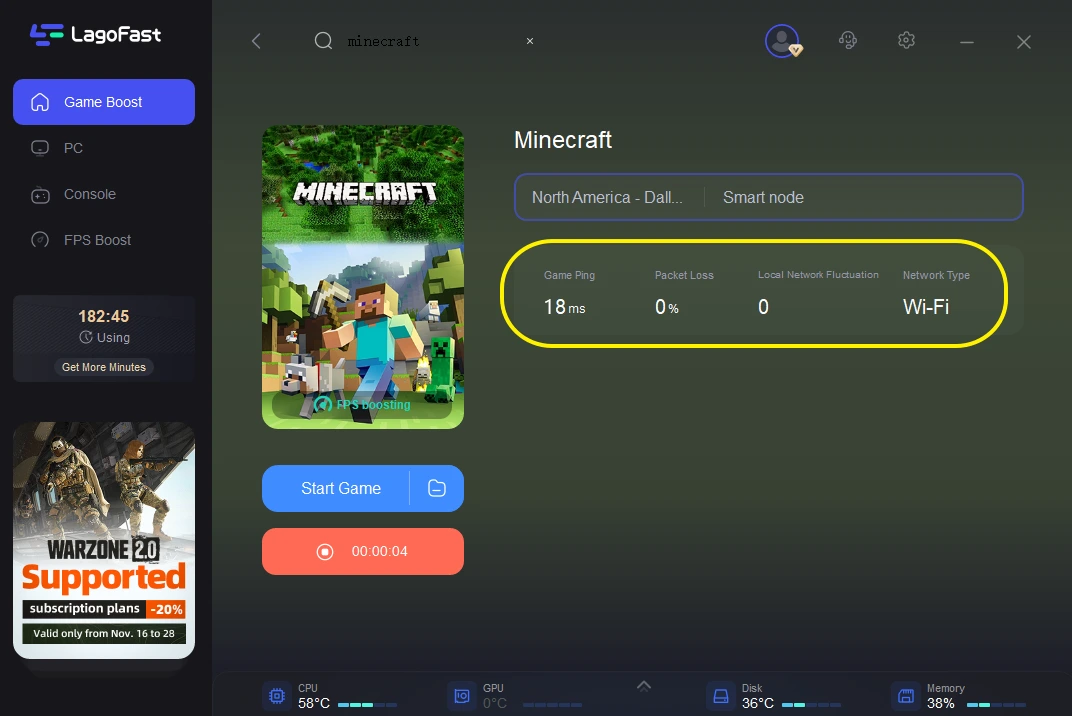 Except for game boosting, there is a specific FPS Boost service provided by LagoFast. You can adjust the options to suit your needs.
To do so:
Step 1: Select the FPS Boost tab on the left side of the desktop.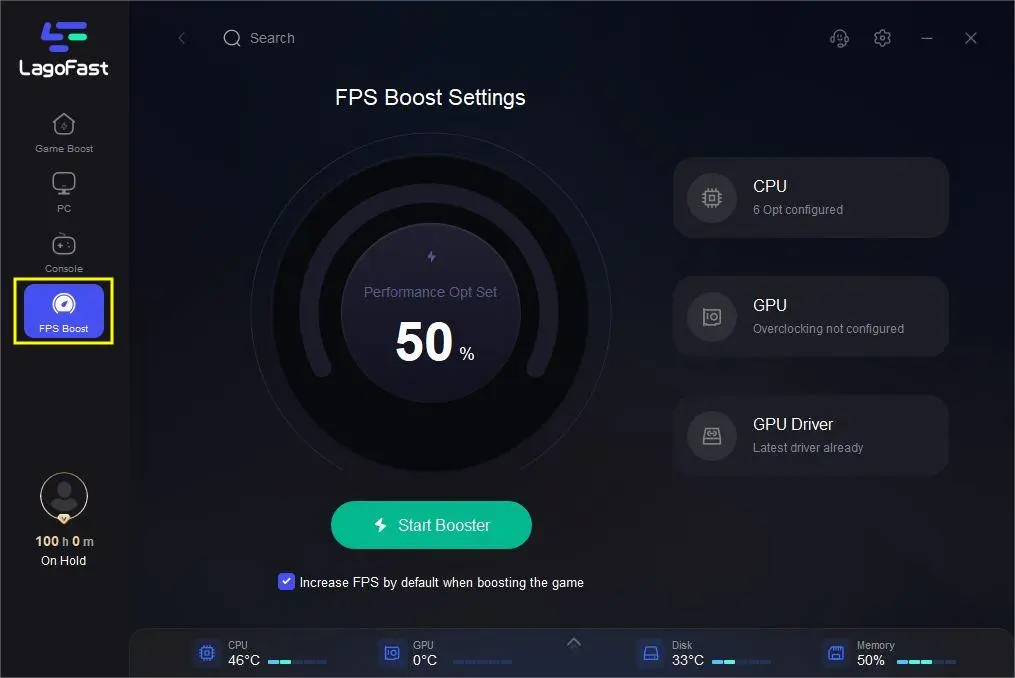 Step 2: Turn on/off the settings to boost Minecraft FPS.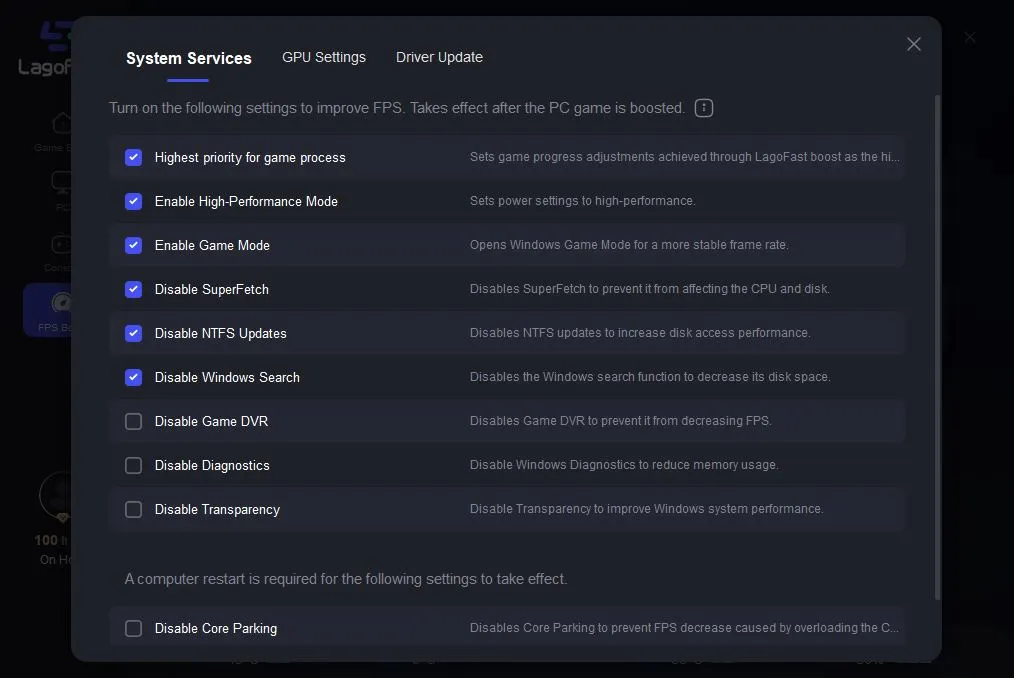 Other solutions
If you know exactly why your game will lag, you can try to fix it yourself. We have summarized some useful fixes below. Hope one of them will help you.
U

se Ethernet Cable: The majority of lag causes are network issues. It could be due to poor network quality or a slow network connection speed. We frequently choose wireless network connections in our daily lives because so many devices can share one network at the same time. However, network data is limited. In addition, wireless networks suffer from instability. As a result, we recommend that you use Ethernet.
Close background apps: Closing background programs, particularly browsers, can help to alleviate Minecraft lag. Because running websites and programs consumes not only processor resources but also Internet bandwidth. Furthermore, high RAM and CPU usage result in less processor memory for the game, which increases latency.
Whitelist Minecraft: As previously stated, anti-virus software can mistake games for viruses. To resolve this issue, we simply need to whitelist the game. By whitelisting Minecraft, data transfer can bypass anti-virus software/firewalls, reducing game lag.
Reduce graphic settings: We play games for the sake of beautiful game graphics and an interesting game process. However, if we focus too much on high-quality graphics, we may overlook the game's smoothness. When playing with higher graphics settings, the game consumes the majority of the computer's resources, leaving only a few resources for data communication between the computer and the game server. So, if our computer's performance is insufficient, we can lower the graphics settings to get smoother games.
Minecraft FAQs
What are the minimum system requirements of Minecraft?
There are two main versions of my world: the Java version and the Windows 10 version. Here are the system requirements for each of these two versions.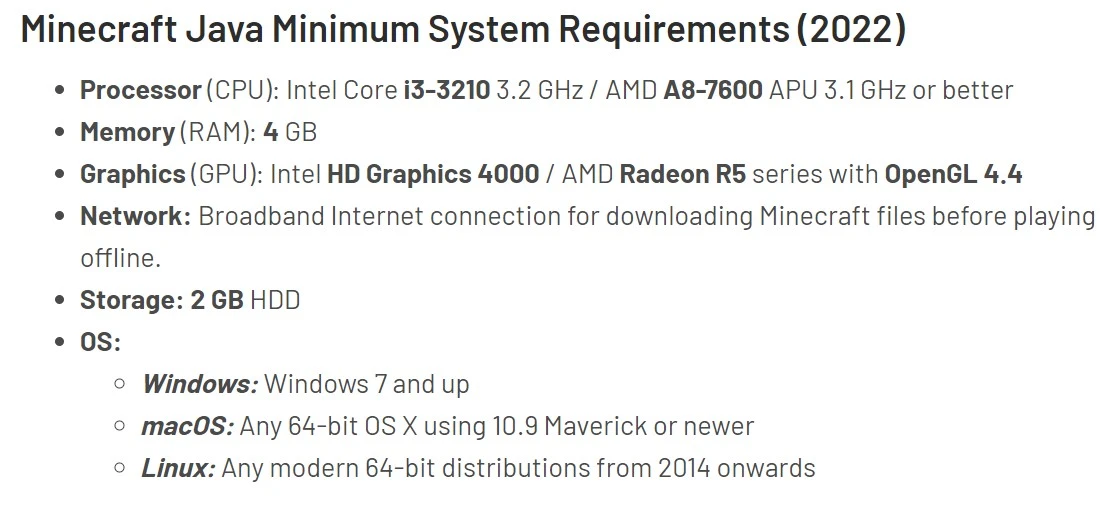 What should I do when I have a bad connection in the multiplayer version?
Multiplayer bad connection is a very common problem. We will show you some good ways to solve the network problem.
Reboot the network

W

hitelist Minecraft

C

lose Firewall/anti-virus software

U

pdate network driver

D

elete temporary files

C

lose background apps