The error message is: your account is currently locked. But don't worry, it doesn't mean that your Battle.net account is disabled or banned. This error code 395002 is regarded as a server error showing that the server is overloaded during the Diablo 4 beta test. At the beginning of this playtest, lots of gamers encountered Diablo 4 server error 34202 after queuing for login. We have now gathered some methods to fix or reduce the account locked issue.
Method 1: Restart Battle.net & Diablo 4
Method 2: Run the Game Repair Tool
Method 3: Wait for the Official Update
Method 4: Reduce Lag with LagoFast - Bonus Part
Restart Battle.net & Diablo 4
According to a gamer's feedback in the Blizzard forum, "I restarted several times and even played WoW for a bit same error code 395002 after a disconnect". The first step you can try is to restart your Battle.net client and reboot Diablo 4. A few players got in the game after restarting.
Run the Game Repair Tool
Follow the steps below to run repair tools in Battle.net to fix Diablo 4 game files.
Step 1. Open the Battle.net desktop app.
Step 2. Click the icon of the game you are trying to repair.
Step 3. Click the cogwheel next to the Play button and select Scan and Repair.
Step 4. Click Begin Scan.
Step 5. Wait for the repair to finish.
After finishing repairing Diablo 4, restart your Battle.net and launch the game again.
Wait for the Official Update
Since there are no actual solutions to fix Diablo 4 beta error 395002, the restart or repair tool works only for a part of gamers. You can wait for an update from Blizzard and have a try in the next open beta test. Keep an eye on Diablo 4 official forum and follow the update in time.
Reduce Lag with LagoFast - Bonus Part
Besides the error code 395002, some players said it's lagging to play Diablo 4 and felt annoyed about it. Lagging issues are common in online co-op games and can be fixed with the best lag reducer. Here you can try LagoFast to reduce lag and fix stuttering in Diablo 4. Just a few steps and you will get amazing gameplay without lag and stuttering.
Step 1. Free download and sign in;
Step 2. Search for Diablo 4 and click boost;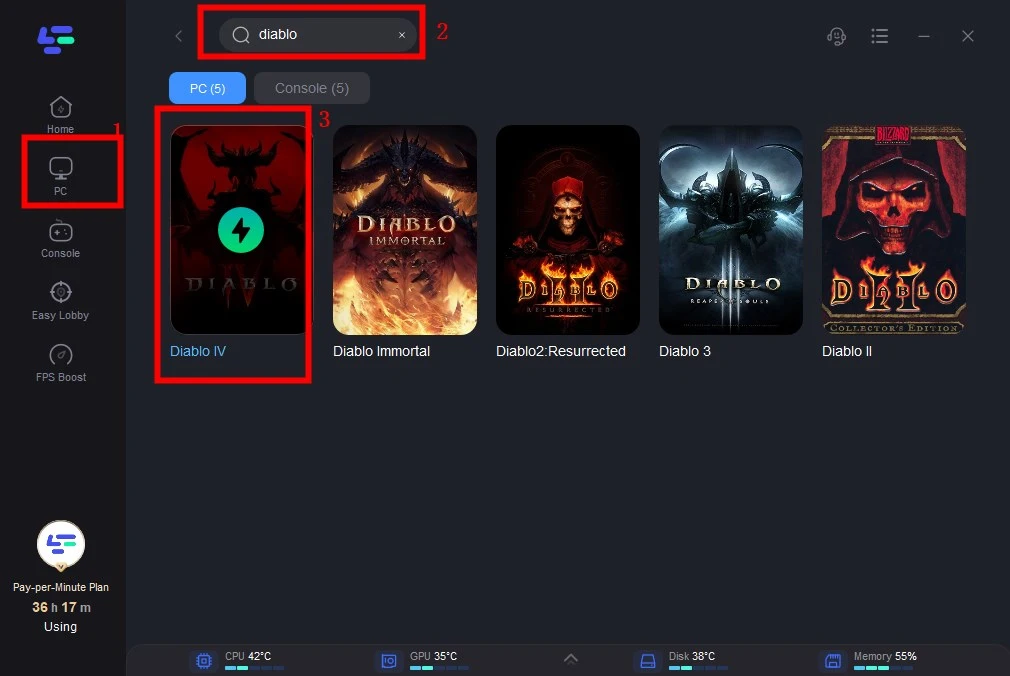 Step 3. Choose the server and node you want to play Diablo 4;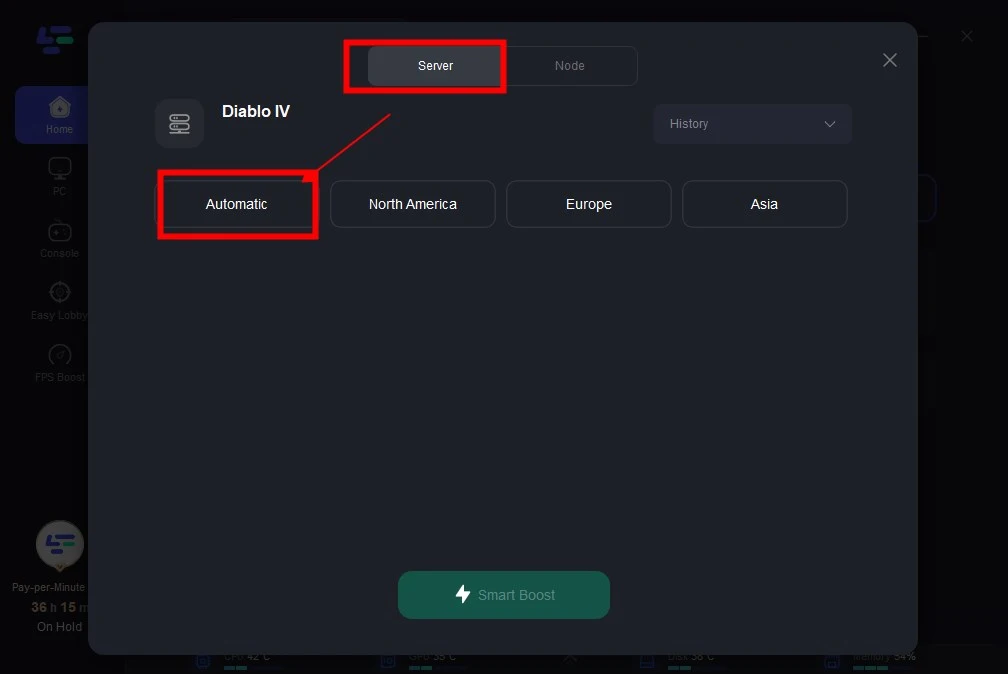 Step 4. Click smart boost to get the best gaming performance.
In the boosting page, you can check ping and packet loss rates in real-time. Then launch your Diablo 4 and the Diablo 4 lag issues will be gone.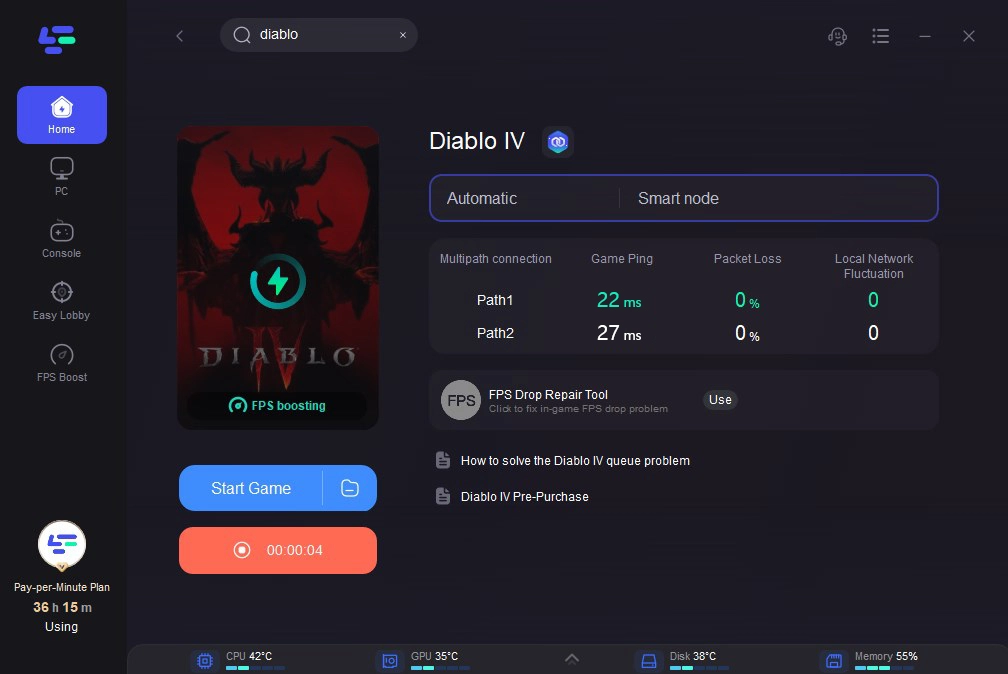 Conclusion
These are all about Diablo 4 beta error 395002 and the ways to fix this error. There is no worry about any account locking risks. It's a widespread server error when Diablo 4 close beta starts. Just wait for Blizzard's update and hope you will have a great gaming experience in the next open beta. Also, you can launch LagoFast in advance to avoid any lag, high ping, or packet loss issues so that you will get the best Diablo 4 playing.