"Game Crashed and I lost all loot at the start of a dungeon gg"
"Could we have a sticky stating MSI Afterburner will crash your game"
"My dark and darker keeps crashing without the need for me to do anything"
These are what gamers said in the Steam community. If you are suffering from the crash too, you can try the following solutions.
Fix Dark and Darker Crash on Startup
Method 1. System Upgrading
Some gamers complained that they got crashed on Windows 7. Actually, the system requirements are Windows 10 and 11. You may need to upgrade your system to Windows 10 or 11 first to get well-prepared for Dark and Darker. You can see the detailed requirements as follows: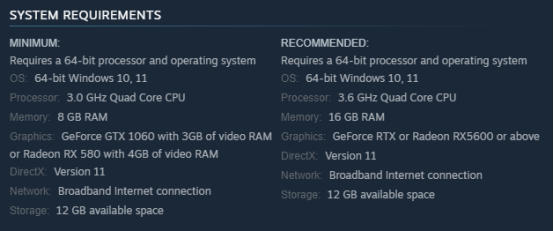 Method 2. Change Settings in Steam Library
First, you can Delete the folder called "Windows" inside Appdata/Local/DungeonCrawler/Saved/Config;
Then, Go to your Steam Library and right-click on Dark and Darker;
Go to Properties and choose General ;
Finally, put "-dx11" in the Launch Options.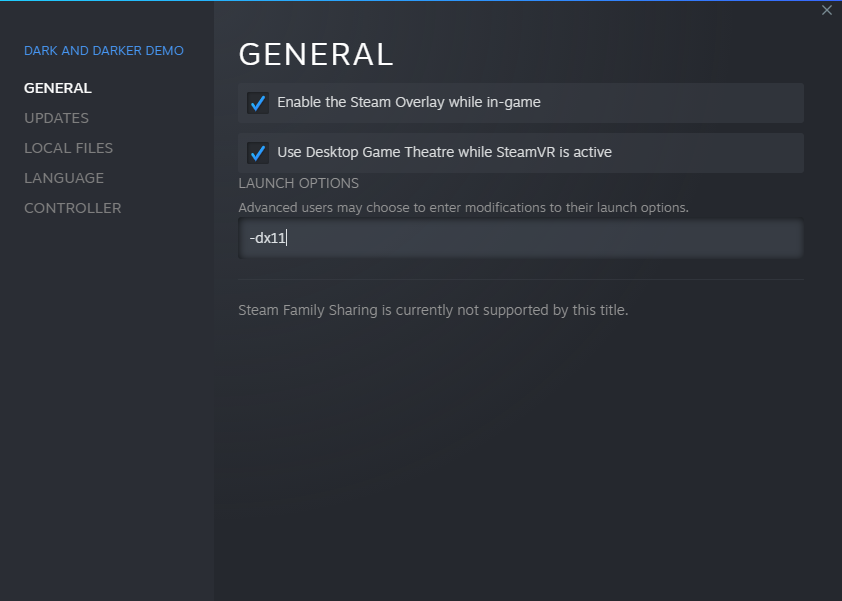 After all the settings, you can restart Dark and Darker to check if there is a crash on startup.
Method 3. Disable Third-party Programs
Some players are used to enabling some third-party programs when gaming for overclocking graphics card. This programs may cause crash on startup due to the incompatibility with Dark and Darker demo versions. In this case, you'd better turn off any third-party software like MSI Afterburner, Rivatuner, or any other programs that may hook into your GPU.
Method 4. Disable Windows Firewall or Antivirus Software
Windows Defender will always check software status and prevent any suspicious actions directly. It will block game files sometimes for protecting your PC, which may cause the crash when launching Dark and Darker. You can follow the next steps to turn off Windows Defender.
1. Click on the Start Menu, type Windows Defender Firewall and open it;
2. Click on Turn Windows Defender Firewall on or off from the left pane;
3. Select the Turn off Windows Defender Firewall (not recommended) option for all domains.
All set done, click OK to save changes. Restart PC to apply the changes and check if Dark and Darker works normally.
Method 5. Verify Integrity of Game Files
According to the official announcement, Dark and Darker crashes when the memory pack is destroyed and detected by the engine. If this is the case, you can fix the crash issue by verifying integrity of game files.
Step 1. Open your Steam library and find out Dark and Darker demo;
Step 2. Right-click Dark and Darker and click Properties;
Step 3. Click "Local Files" and verify integrity of demo files.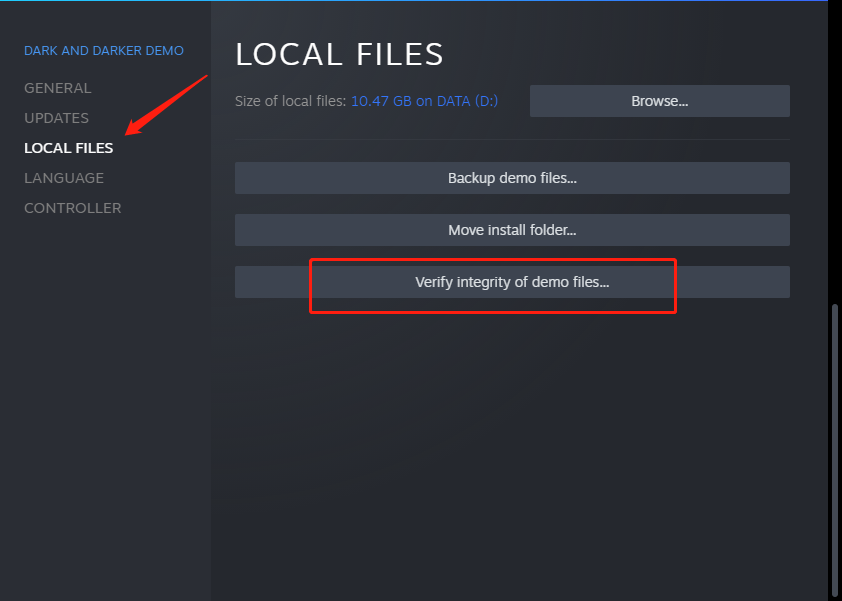 Then you can restart Dark and Darker and check if it keeps crashing.
Method 6. Fix Crash with LagoFast
If the basic settings or changes don't contribute much to fixing Dark and Darker crash on startup issues, you can try LagoFast to boost your gaming performance and erase the crash effectively. Simply follow the steps and get the best gameplay.
Step 1. Free download LagoFast and install it;
Step 2. Find out Dark and Darker, then click boost;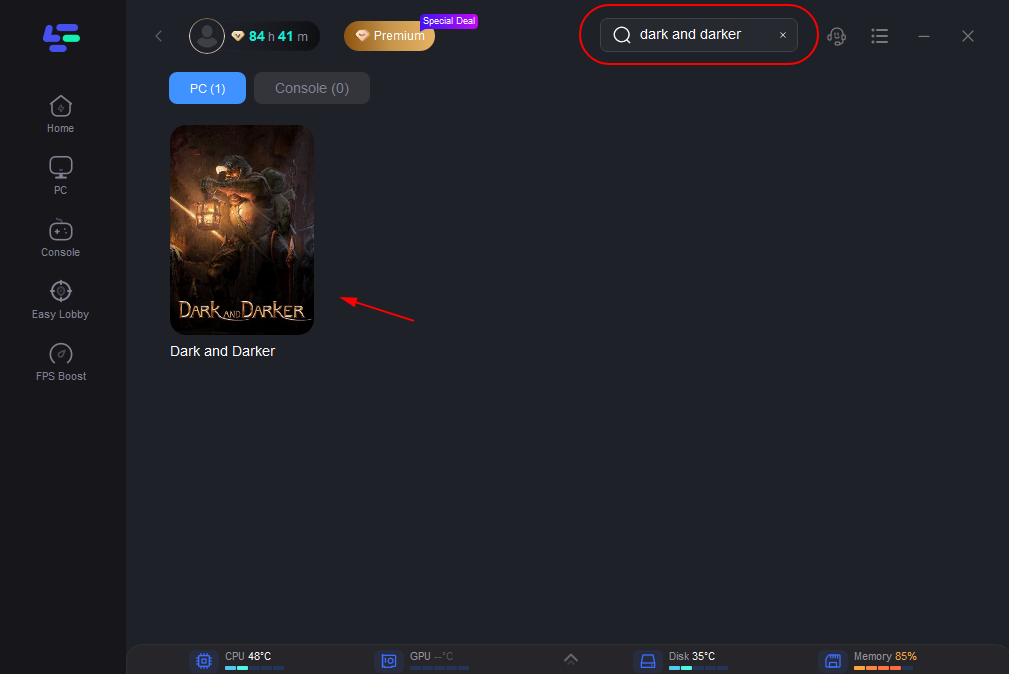 Step 3. Choose your preferred game server and node, or just get the default ones.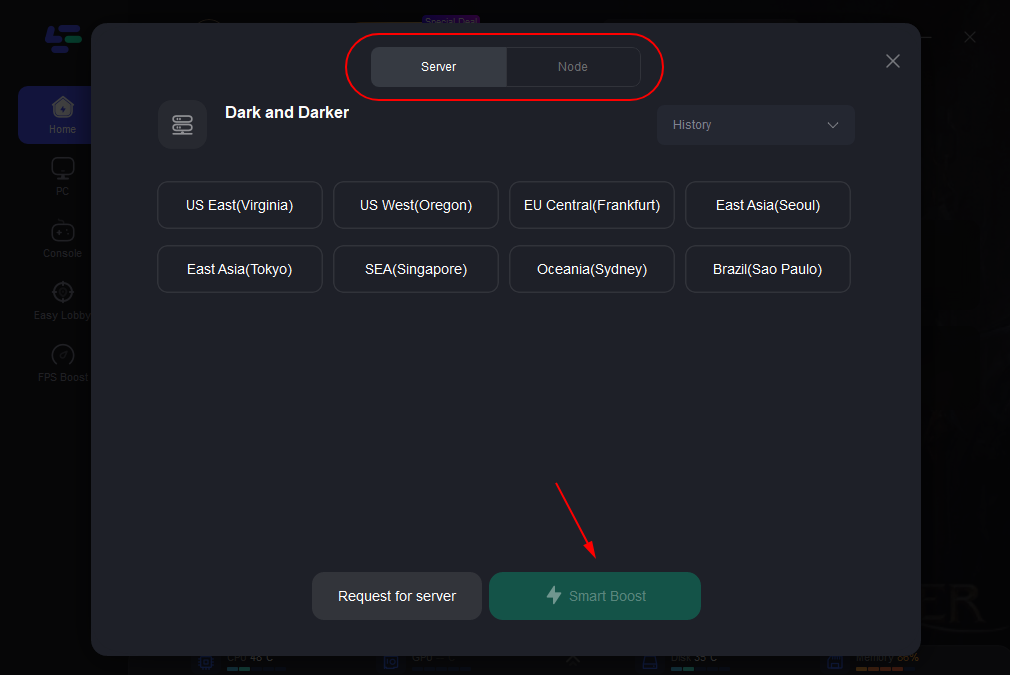 LagoFast is an all-in-one game booster that provides worldwide game servers and routes. It supports boosting more than 2000 online games for reducing lag, ping and high latency. What's more, LagoFast is a perfect FPS booster to increase FPS in a great way.
Also read: Fixes for Modern Warfare 2 connection errors
Why Dark and Darker Always Crash
Dark and Darker is now on its 4th playtest. Alpha test is used for collecting user feedback and fix bugs. So the game server is unstable and the compatibility is not good enough. Since the fist playtest of Dark and Darker, gamers have sent so much feedback about server crash and the developer has been dealing with this issue from time to time.
How to Avoid Crash for Games
The game crash is common in many cases. Factors define in different situations and according to different games. The crash is annoying for anyone who encounters it. To avoid game crashing, you can make the following preparations.
1. Make sure your system conditions are qualified to play the game
System requirements can be checked on the game's official website or on its launching platform. Only when your system conditions are proper enough can you get better gaming experience online.
2. Update the graphics driver
Graphics card status shows much importance to game performance. As a result, the graphics driver can be significant to make your graphics card work the best. All get the latest graphics driver will reduce crashes for games.
3. Boost games with LagoFast
LagoFast prepares you well for a game. You can connect with the best game server and a node according to your real location, thus reducing lag and ping. LagoFast has an advanced data transfer technique with which you will get 0 packet loss. Also, LagoFast will boost FPS by default along with boosting games. It always keeps your CPU and GPU in the best status to increase FPS greatly.
In summary, Dark and Darker crashing on startup can be fixed by some easy settings or by LagoFast game booster. To avoid game crash in advance, LagoFast is the best choice for worldwide gamers to get ultra-smooth gaming performance. Try it out now and fix Dark and Darker keep crashing at launch issues!