Overwatch is an Online First-Person Shooter (FPS) video game developed and published by Blizzard Entertainment. The game emphasizes cooperation between different classes represented by different characters, each with their own abilities and characteristics. The game in particular draws inspiration from the team-based first-person shooters of the past decade, which also emphasized cooperation between multiple character classes, including Team Fortress 2. But so far, the high ping problem has been bothering every player. How to check the ping in Overwatch? And then how to lower it? Following this article, you will find the answers.
Part 2: How To Check Ping In Overwatch?
Part 3: What Causes Overwatch to High Ping?
Part 4: Lower Overwatch High Ping In An Easy Way
Part 5: Other Solutions To Reduce Overwatch High Ping
What Does Ping Mean
Ping is the amount of time it takes for data to be transmitted between the computer and the game server. It is always associated with lag issues in games. In general, the lower the ping, the smoother your game will run. When your ping exceeds 100, or even 150, you will notice the presence of lag. While low ping is desirable, a connection with few ping spikes and dropped packets may be more important for online gaming. Ping spikes are situations in which your ping suddenly soars to a very high level, such as over 200, and you feel as if someone hit your body, causing you to lose control of your arm.
How To Check Ping In Overwatch
In many games, you can simply open the ping display settings to check your real-time ping. In Overwatch, you should change your option "Display Performance Stats" to put it on to check the real-time ping.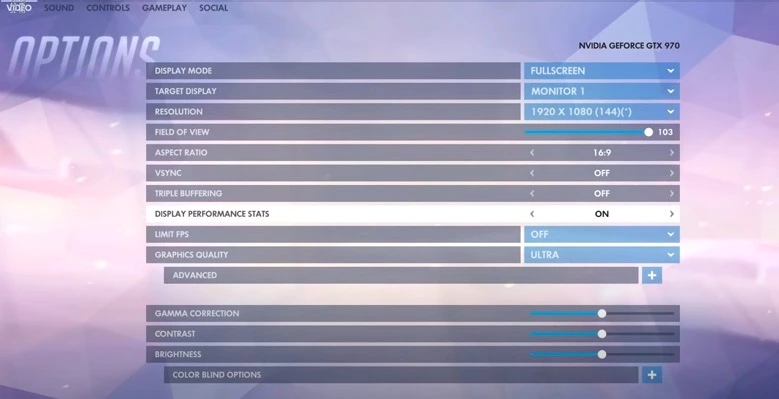 You can also use Windows task manager to check game ping.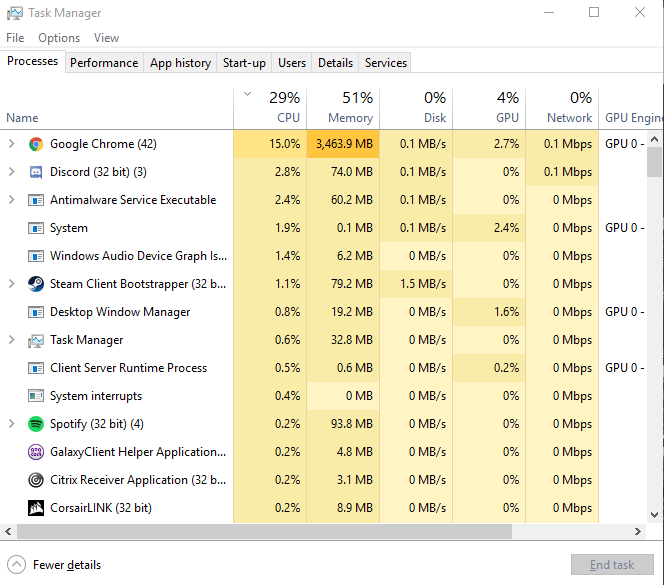 Alternatively, you can use a game ping test service in a ping reducer, such as LagoFast.
What Causes Overwatch High Ping
A variety of factors can cause your ping to rise while playing Overwatch. The most significant and frequent cause of these elements could be the network connection. For example, if your network or bandwidth is congested, your connection is unstable, or your routing is problematic, you will experience high ping. Furthermore, an outdated hardware configuration can lead to longer data processing times, which will impact data transmission times. In addition, it's possible that the source of your high ping isn't even you. If the game server is down or there are too many people online at the same time, your ping may rise.
Lower Overwatch High Ping In An Easy Way
The Easiest and most effective way to lower Overwatch's high ping, I think, should be using a game booster LagoFast. LagoFast has global nodes and exclusive routes to solve network connections, significantly reducing transmission distance and improving network connection. It can also use its own data transmission protocol to reduce transfer time. You can select one node based on your geographical location and the node's status. And the features of this tool can be summarized as follows:
Easy to use

Exclusive gaming function

Check the real-time and accurate ping

Reduce ping, fix lag problems, and boost FPS at the same time

Support 190 countries, more than 60,000 unique configurations of GPN proxy servers

Support pay-per-minute plans

Booster for 1000+ popular online games

Try it for free
If you want to try using LagoFast, here are the steps you can follow:
Step 1: Click the Free Trial button to download the LagoFast client and experience the game boost service. Or directly go to the LagoFast site.
Step 2: Before running Overwatch, you just need to find the in LagoFast and click the Boost button.
Step 3: And then you can click the FPS boost button to change settings to improve your game FPS based on your specific requirements.
Step 4: After this easy click, the LagoFast game booster will improve your game internet connection, decrease Overwatch's high ping and reduce lag issues in the background. While you are playing the game, you can see the accurate ping test result. And in addition, LagoFast could also provide you with many other tests, like packet loss and local network fluctuation.
Other Solutions To Reduce Overwatch High Ping
1. Select the server that is closest to your geographical location
As you may be aware, ping in games refers to the distance between your location and the Overwatch game server. As a result, if you choose a game server close to your location, the distance and ping will be reduced.
2. Make sure that your computer meets the minimum system requirements
The Overwatch minimum system requirements are as follows:
OS: Windows 7/8/10 64-bit

Processor: Intel Core i3 or equivalent

Memory: 4GB RAM

Hard Drive: 5GB space on a 7,200 RPM drive, or better

Graphics: GeForce GTX 460
And its recommended system requirements:
Processor: Intel Core i5 or equivalent

Memory: 6GB RAM

Graphics: GeForce GTX 660 with 2GB VRAM
3. Establish a wired connection
A wired connection generates less interference than a wireless connection. Other wireless connections, for example, may not be able to see the Ethernet wired connection. Furthermore, without concrete walls or other impediments, data transmission over the cable connection would be faster and more reliable. If you want to improve network connection stability and speed, as well as reduce ping spikes and bad ping in video games, switching to an Ethernet wired connection may be helpful.
4. Examine the status of the game server
Unlike some video game titles, Overwatch 2 doesn't feature a dedicated server status page that players can visit to gather updates. Instead, one needs to keep an eye on Blizzard's customer service handles on Twitter for an announcement. Blizzard has customer service pages on Twitter for every region.