Get informed on Overwatch 2 new updates. Participate and gain the event's special rewards!
Part 1: ONE-PUNCH MAN X OVERWATCH 2 EVENT
Part 3: Love of Geometry Game Mode
Part 4: "Support Your Support" Challenge
Part 5: Use LagoFast to Boost Your Gameplay
ONE-PUNCH MAN X OVERWATCH 2 EVENT
Starting on March 7, Overwatch 2 brings a major collaboration for the very first time and this time with One-Punch Man! All-new skins themed One-Punch Man will be released, including Doomfist cosplaying Saitama, Genji cosplaying Genos, Kiriko cosplaying Terrible Tornado. These three One-Punch Man skins can be purchased in store, and many more new One-Punch Man cosmetics! Mumen Rider-Soldier: 76 skin will be rewarded to players who completed the new challenges for this collaboration.
The One-Punch Man X Overwatch 2 Event's end date is April 6, don't miss out!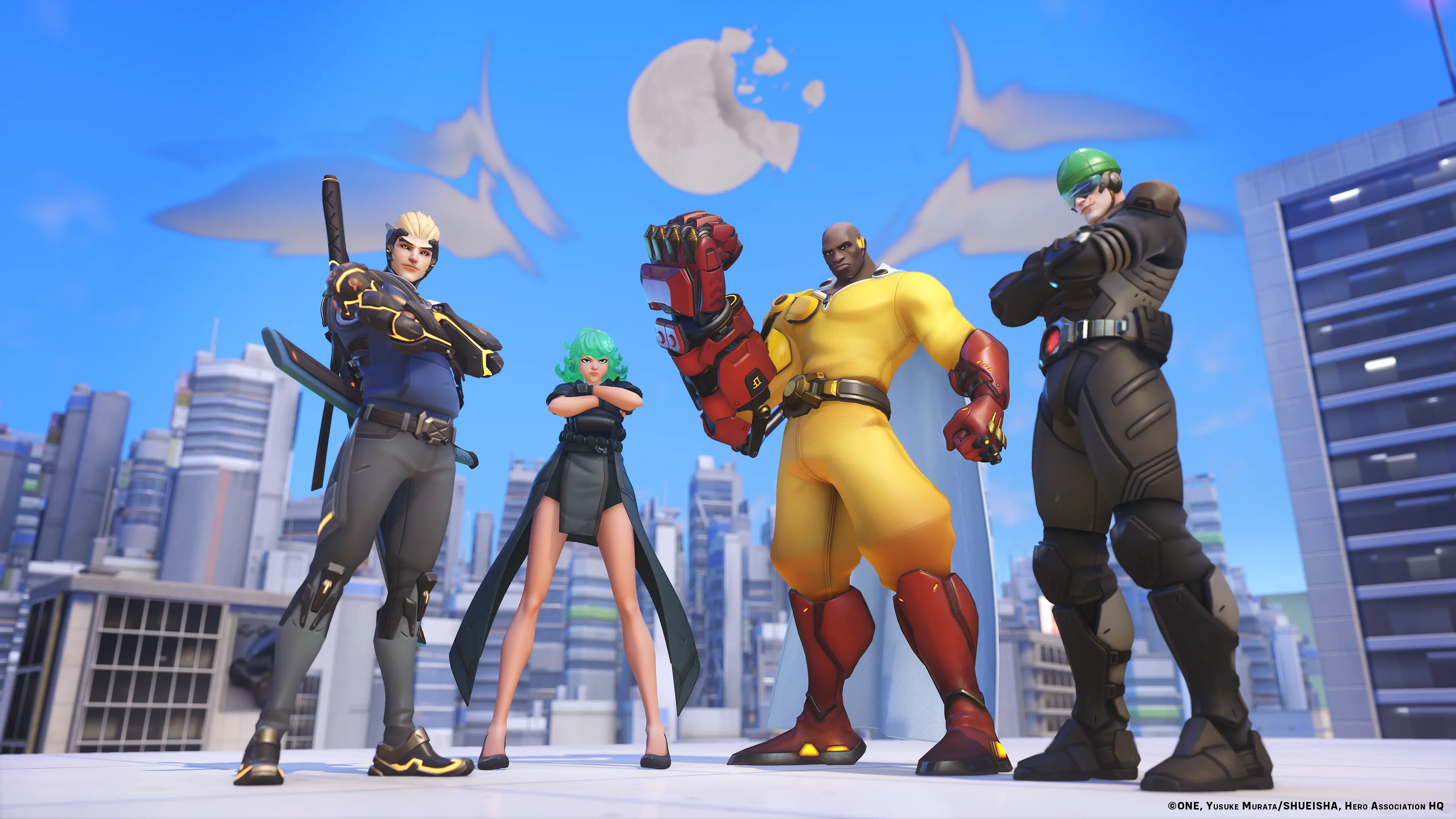 Loverwatch
The Overwatch 2 Valentine's Day Event 2023 consists of three parts: Loverwatch, "Love of Geometry" Game Mode, and "Support Your Support" Challenge.
Loverwatch is a dating simulator with Genji and Mercy, which isn't in Overwatch 2 itself. The player will get the chance to date either Genji or Mercy while being assisted by Cupid Hanzo.
To play Loverwatch.
Keep in mind that you need to login with your Blizzard account on the right corner of the Loverwatch website, in order to unlock the rewards in Overwatch 2.
The languages which Loverwatch supports include Korean, Japanese, Spanish, German, French, and English. The entire play process is estimated to be around 30 minutes.
Note that Loverwatch is not supported on most non-desktop web-based browsers and devices.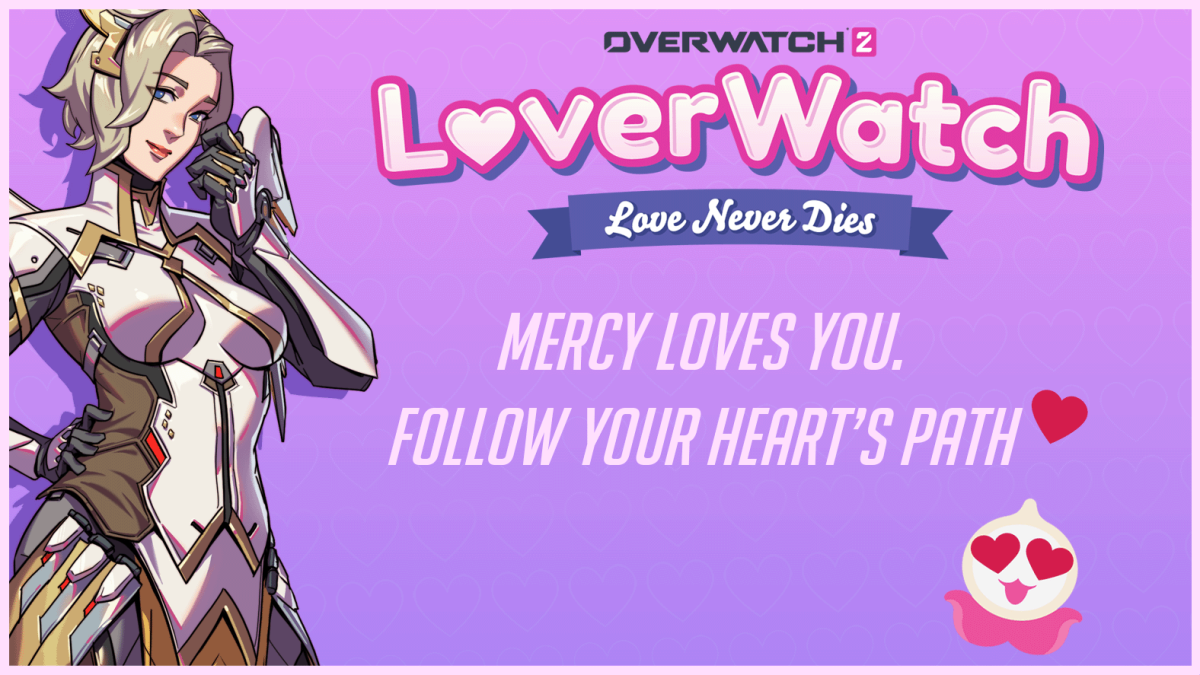 After completing all the storylines, players will earn special in-game rewards, including Genji's Peace, Mercy's Angel titles, and a special Cupid's Kiss highlight intro for Hanzo. These will be automatically granted to the account in a future patch. For the highlight intro, the player has to get Loverwatch's secret ending, by firstly dating both Genji and Mercy. Meanwhile, the highlight intro is also accessible in the Cupid Hanzo bundle which can be purchased in shop. In cases where the highlight intro is already obtained through Loverwatch, the corresponding proportion of the price will be automatically deducted.
Love of Geometry Game Mode
Ultimate Valentine introduces a new "Love of Geometry" game mode which is a 4v4 Hanzo-only Team Deathmatch, with the return of the Scatter Arrow ability and the Cupid Hanzo skin.
For simply logging in, players will get a Cupid player icon and a Junkrat voice line.
Players will also be able to purchase a Cupid Hanzo bundle in the shop, which includes the skin and various themed cosmetics.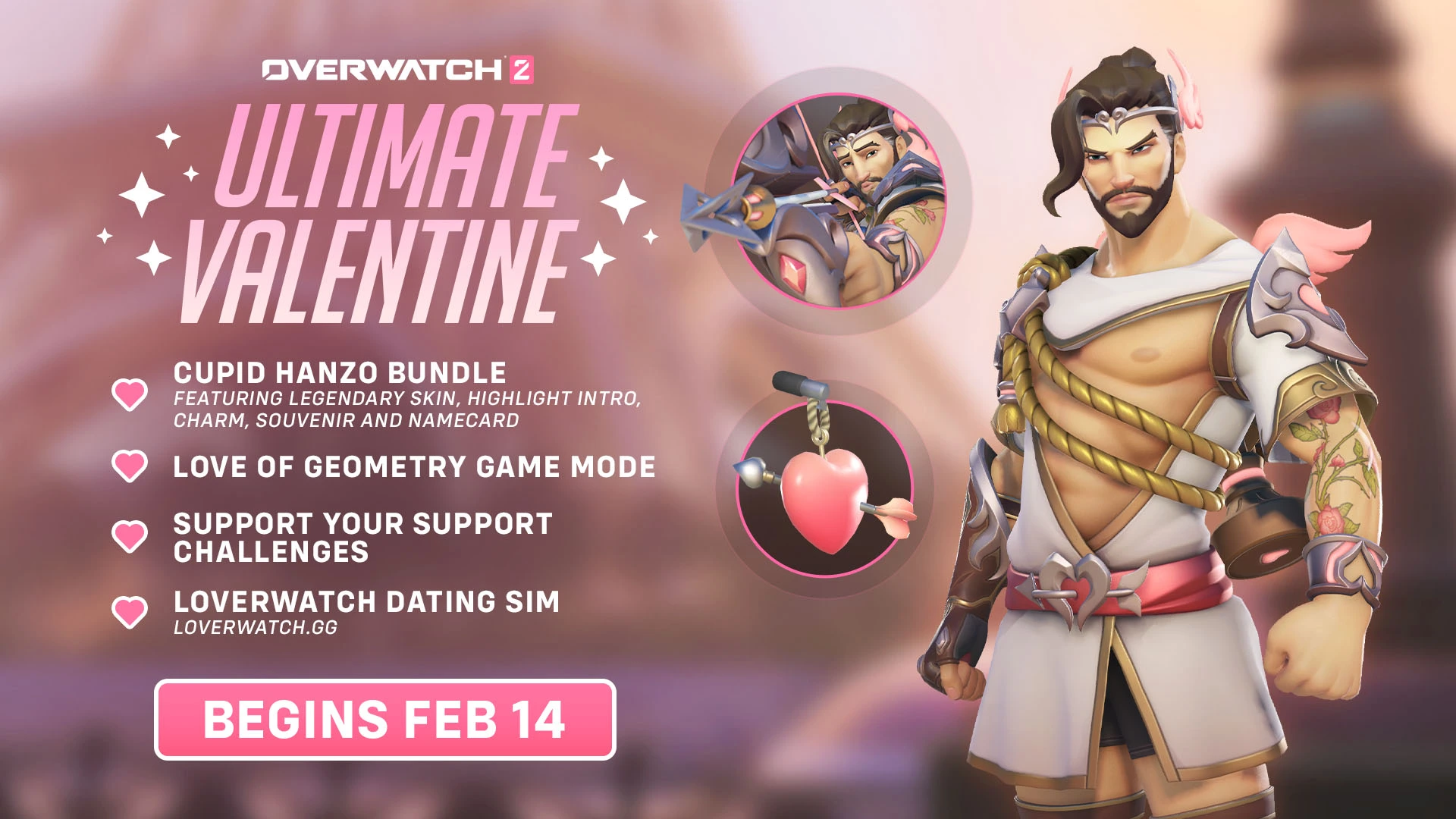 "Support Your Support" Challenge
Support another support hero in your team, like Lúcio, Ana, and Mercy. By completing Ultimate Valentine Event's all six challenges, players can gain the Lucio Bitrate Epic skin.
Use LagoFast to Boost Your Gameplay
If you want to reduce your ping and packet loss for a better game experience, LagoFast can help with it. With exclusive routes from around the world, LagoFast provides super-smooth gaming so you can enjoy a truly immersive experience. LagoFast also enables FPS Boost with just one click. Click to Download and gain a Free Trial.
Step 1: Search for the game you like, for example, "Overwatch 2" and click the result.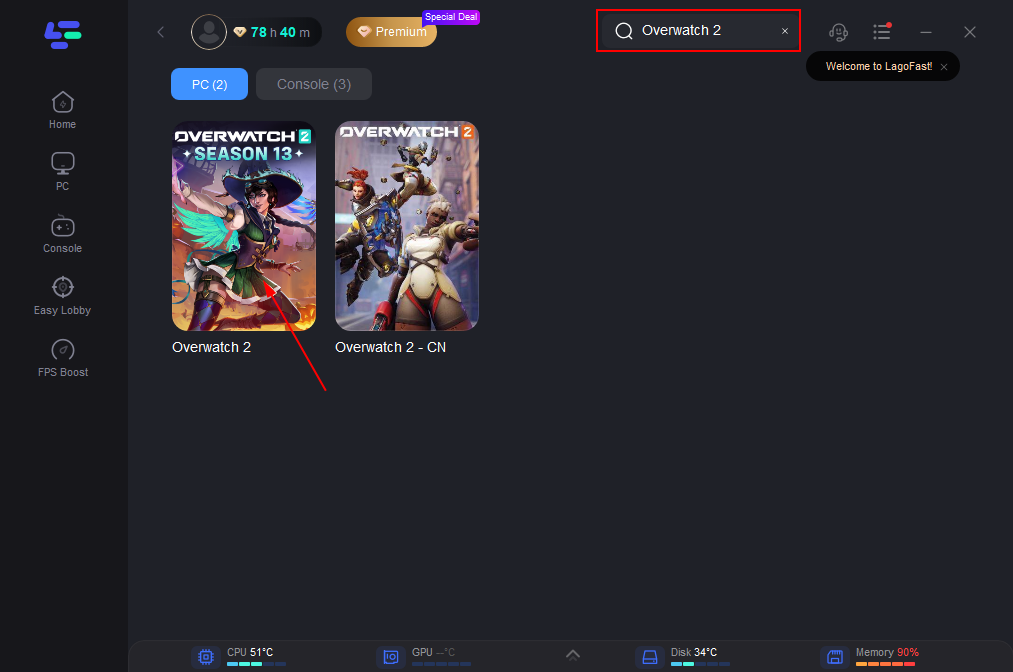 Step 2: Choose the server on which you are playing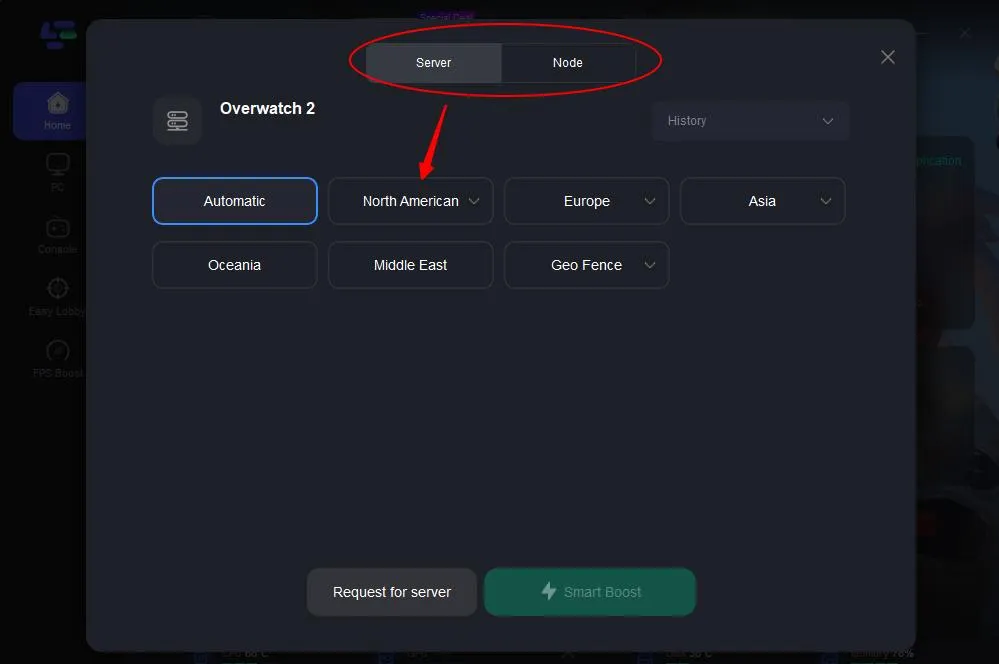 Step 3: As the game boost begins, so does the FPS boost. You can monitor the real-time ping and packet loss on the panel. Enjoy your smooth play!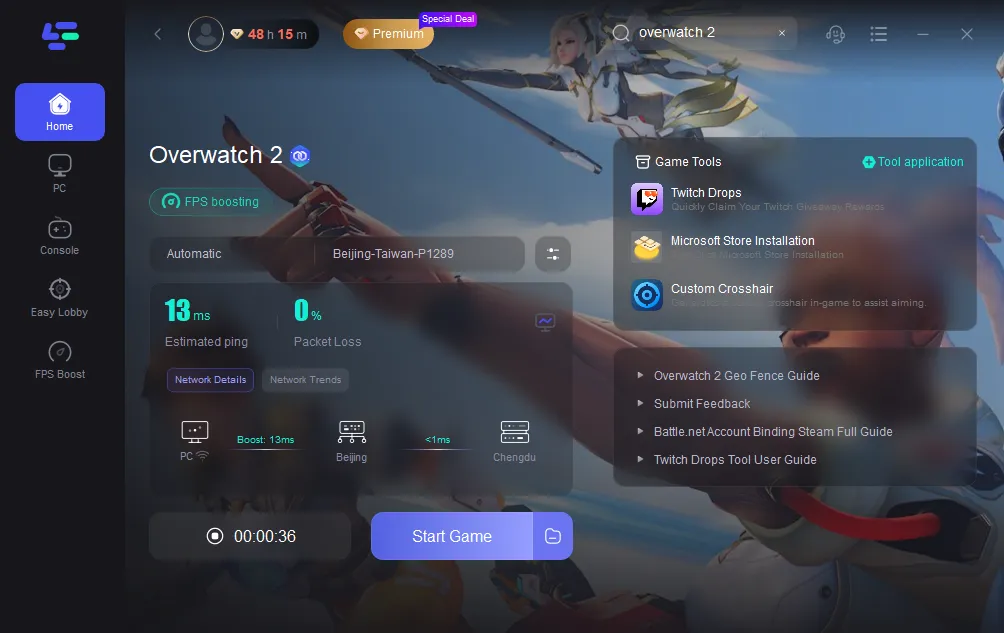 To summarize: Don't miss the rewards of the event! If you are fed up with high ping or lag issues in Overwatch 2, try LagoFast and let go of the lag in Overwatch 2!