Apex Legends is a free-to-play hero shooter game where legendary competitors battle for glory, fame, and fortune on the fringes of the Frontier. In the game, the player needs to act as a star warrior on an alien battlefield, to protect their own planet. After the player enters the game, a total of 9 characters are provided for the player to choose, if the player wants to better survive, then choose a suitable role for their own, which is very critical, so be careful when choosing characters. In the game, weapons are divided into many types, such as assault rifles, submachine guns, light machine guns, shotguns, sniper rifles, pistols, and players need to pay attention to the fact that each weapon here is unique, because their damage data and characteristic effects are different. Apex Legends is always evolving. Play in classic 60-person Battle Royale matches, 3v3 Arenas battles, and limited-time modes and takeovers!
As a game which allows many players playing together, it has some requirement of network. Players tend to suffer from apex legends packet loss sometimes. A wonderful game booster is in need. That's why I recommend LagoFast to you! In this article, you will learn how to reduce Apex legends packet loss.
Part 1: How to reduce packet loss in Apex legends easily
Part 2: Why do players suffer from packet loss in apex legends
Part 3: More Ways to Avoid Apex Legends Packet Loss
How to reduce packet loss in Apex Legends easily
Apex Legends actually has a way to climb the wall. You can "climb" to heights that normal jumps cannot reach by sprinting against the wall and holding down the jump button while looking up. The player's character will also be high above the wall. Jumping is very useful in real combat, jumping isn't the best way to dodge bullets in this game, and using it regularly makes it harder for the player's enemies to target while still moving fast. The game is currently only able to remember the opponent id to add in origin, waiting for an update to be added in the game. Click the friends list to display your own friends list. Click "Add Friends" in the lower-left corner of the friends list to add friends. If you want to have a high-quality in-game experience, you had better make sure your internet speed is the same as your teammates' speed. Otherwise, it will lead to some issues, such as apex legends laggy and apex loss packet. Your in-game experience will be terrible. As a professional Apex legends game booster, LagoFast is worthy for your choice. It works on this side obviously. As an experienced product, it has over 8 years of experience in resolving network issues by utilizing industry-leading internal protocols. With a stable server connection, LagoFast decreases the possibility of Apex legends network connection failures. Apex legends lag spikes also become less after clicking the boost button. Even if Apex legends crash at startup, LagoFast works on checking and resolving those ignored inside bugs about Apex legends errors. When it comes to price, it has a Pay-per-Minute plan and the lowest monthly plan. Totally speaking, it is a wonderful Apex legends game booster that should be recommended. The following features are also the reasons why this product is worth your choice.
The features of LagoFast are as follows:
Fast servers with global coverage.

Has a Pay-Per-Minute plan, an

economic plan

More than 8 years of game booster and game vpn history

Gives you real-time Monitoring power to check Network Type, Ping, and Packet loss.

Increase FPS while decreasing ping value

Simple to use, with simply one click boost

Offer booster for 1000+ popular online games
Follow the following steps if you want to reduce lags in Apex legends.
Step 1: Download LagoFast and sign in;
Step 2: Type 'Apex legends' in the Search library and click Apex legends button.
Step 3: Choose the server nearer to you. Make sure the server is it same as your game server.
Step 4: Then you can see ping rate and status of packet loss after boosting Apex Legends.
Why do players suffer from packet loss in apex legends
Hardware broken:

If you're having a similar problem with switching packets and dropping packets when trying out a game other than APEX, it could be the computer itself or a data problem caused by overkill. Maybe the computer's firewall blocking game files or anti-virus software to kill the data defects. You can check whether your firewall blocks apex Heroes or turn off your antivirus software after an antivirus scan

Too low display card version:

The display card is very important for strategic games like apex Heroes, where graphics and character manipulation are required. The problem is that the graphics card can't afford the high quality that the player sets.

If there is something wrong with your display card version, you had better update display card timely. The version must match the minimum configurations for APEX.

Server overload:

There are too much players logging into the game every day is very large, and the scanning analysis of the official server is too late, resulting in overcrowding and high load of the server, which may cause packet loss.
More Ways to Avoid Apex Legends Packet Loss
Here are some other ways to solve packet loss in Apex Legends, just in case.
Update your hardware condition. Working with outdated equipment can also cause packet loss, so be sure to use new equipment whenever possible. If you discover that the cost of the brand-new equipment is prohibitive, you can purchase them used, which is much less expensive. It's time to upgrade your hardware if it consistently fails, displays "error" messages, shuts down unexpectedly, or simply stops working properly. Maintaining a dedicated IT team to update VoIP and server hardware can reduce packet loss.
Always make timely software upgrades. A lack of recent software updates may use up too much network bandwidth, resulting in packet loss and other performance issues. You should always manually update your software as soon as you receive a notification, even though it's best to enable automatic updates. After the software has been updated (or if there haven't been any updates), restart the application and your hardware.
Apex Legends FAQ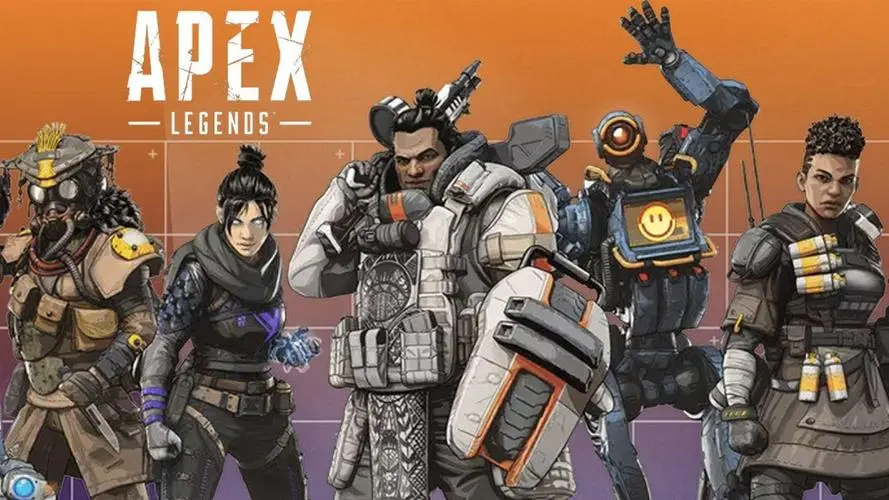 What platforms is Apex Legends available for?
You can download and play Apex Legends for free* on PlayStation®4, PlayStation®5, Xbox One, Xbox Series X|S, Nintendo Switch, and EA App and Steam for PC.
Playing through Steam requires an EA account (supports linking to a Steam account)
If you play on Steam and you're new to Apex Legends, we can't wait to welcome you aboard. If you've previously been playing on EA App, feel free to give it a spin on Steam—all your account progression and unlocks will carry over between the two platforms.

An applicable platform account and platform subscription (sold separately) may be required. A persistent internet connection and an EA account are required. Age restrictions apply. Includes in-game purchases.
How do I enable cross-play?
Cross-platform play is enabled by default. Unless you've changed it, you should be good to go! Xbox One also contains a similar setting in the system settings, outside of the game, that must be enabled.