Apex Legends is a tactical competitive game developed by Respawn's production team. You play as a star warrior on an alien battlefield. Apex Heroes has 18 legendary characters, three players in a team, and season tickets are available. Each season brings new weapons, characters, skins, etc. In the story of apex, the border war was over. After centuries of conflict between the IMC and the rebels, peace has finally returned to this remote frontier in space. But freedom comes at a price: when the IMC and the rebels left, they took everything of value and left the border in chaos. With no way to survive, many people on the border have been forced to leave their homes. And some brave men went to the frontier. Some remote planet groups far beyond the border, the frontier untouched by war and full of resources and opportunities. But human life is worth nothing here, and danger lurks everywhere. The pioneers, explorers and gangsters here have been fighting each other, and now they will settle their disputes through the Apex Competition, a competitive sport where players come from across the border in search of money, fame and glory. Many players are attracted in this wonderful story. As a game that has a high standard in online states. Players tend to suffer from apex legends lag spikes. However, a useful game vpn does well in reducing lag. That's why I recommend LagoFast to you! And this article will help you know How to keep away from lag spikes in Apex.
Part 1: How to stop lag spikes in Apex Legends effectively
Part 2: Why I got lag spikes in Apex Legends
Part 3: How to avoid lag spikes in Apex Legends
How to stop lag spikes in Apex Legends effectively
In Apex legends, Apex legends can be played in a 3-player team. The total number of players in a game is 60, and there are 20 teams in the game. You can check the number of remaining teams and players in the upper right corner. There may be one or two players drop online, with no SOLO. No fall damage, meaning you can jump from high altitudes or tall buildings and move quickly without taking damage. To make sure a high-quality in-game experience, our online speed must keep pace with our teammates' speed. If there is something wrong with your network, such as apex legends lag, your in-game experience will be terrible. As a professional Apex legends game booster, I think LagoFast should be recommended for the first time. It works on this side obviously.
As an excellent game VPN, LagoFast is good at solving online issues that players encounter when playing Apex legends, for instant, apex packet loss and apex high ping. As an experienced product, it has over 8 years of experience in resolving network issues by utilizing industry-leading internal protocols. With a stable server connection, LagoFast decreases the possibility of Apex legends network connection errors. Apex legends lag spikes become less after clicking the boost button. Even if Apex legends crash at startup, LagoFast works on checking and resolving those ignored inside bugs about Apex legends errors. Players who are not rich enough for a full month's price can afford it. Because it has a Pay-per-Minute plan and the lowest monthly plan. Totally speaking, it is a wonderful Apex legends game booster worth your choice. The following features are also the reasons why this product is worth your choice.
The features of LagoFast are as follows:
Exclusive routes to over 60 countries

Has a Pay-Per-Minute plan, an

economic plan

More than 8 years of game booster and game VPN history

Pay by minute, the only one with a time charge package!

Increase FPS while decreasing ping value

Simple to use, with simply one click boost

Offer booster for 1000+ popular online games
Follow the following steps if you want to reduce lags in Apex legends.
Step 1: Download LagoFast and sign in;
Step 2: Type 'Apex legends' in the Search library and click Apex legends button.
Step 3: Choose the server nearer to you. Make sure the server is it same as your game server.
Step 4: Then you can see ping rate and status of packet loss after boosting Apex Legends.
Which factors will lead to Apex Legends lag?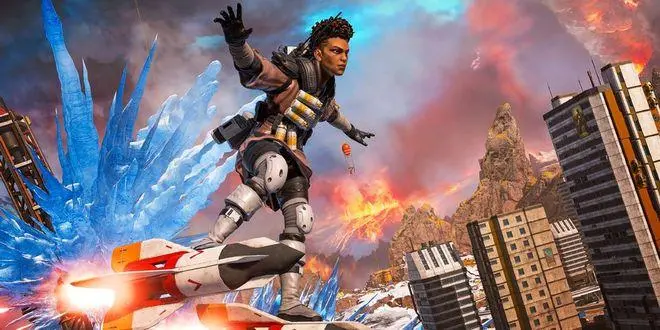 The computer configuration is relatively low and needs to be upgraded.
There are some basic Configuration requirements in apex, which are about hardware Memory, graphics card, CPU, Operating system, AMD and so on. Minimum configuration in apex: 64-bit Windows 7, AMD FX 4350 or equivalent, Intel Core i3 6300 or equivalent, 6GB - DDR3 @1333 RAM, AMD Radeon™ HD 7730, NVIDIA GeForce® GT 640, 11 Compatible video card or the same level, 22GB.
Too High temperature of the computer.

If your computer needs to run many programs at the same time, the CPU will overload.

The CPU has a self-protection function. If the temperature is too high, the running speed will be slowed down, and the system will slow down until it freezes, restarts, or restarts directly. If the self-protection function of the CPU fails, prolonged high temperatures (above 85 centigrade) will damage the CPU.

Firewall configuration

. Firewalls check most of the packets sent and received by your computer, this process can end up taking unnecessary time. Even if this time is measured in seemingly inconsequential milliseconds, it can slow down Internet connections and cause high latency.
How to avoid lag spikes in Apex Legends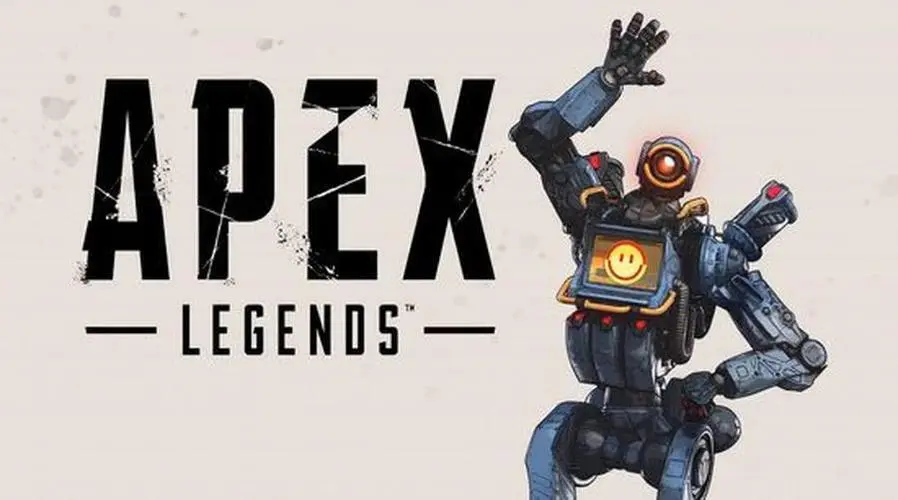 The right remedy is the fundamental solution to the problem, which can be summarized in the following points:
Restart your computer and router:

Restarting your computer and router is the simplest solution you can use to resolve the lag. If you leave your computer on for a long time without a hard reboot, it may start to slow down, which can cause performance problems. Restarting your computer allows your operating system to complete important updates, delete temporary files, clean up open files, and clean up memory. All this is necessary to keep the computer running smoothly. Make it a habit to reboot your computer at least once or twice a week. If these don't work, try unplugging the router for at least 15 seconds before reinserting it. This will reset your Internet connection and hopefully resolve any network issues you are facing.

Close programs running in the background:

One of the most common causes of delay is other programs running in the background. These programs can drain system resources and make it difficult for your game to run smoothly. Google Chrome is known to consume a lot of resources, so if you experience delays, try turning it off.
Conclusion
In a word, if you are bothered with Apex lag spikes issue and hope to get better gameplay, LagoFast is the best lag reducer to fix lag spikes, high ping and packet loss issues. It provides an easy solution to get less lag in Apex and more popular online games. Try it now and get a faster gaming speed!