LagoFast specializes in handling all types of gaming difficulties, and making it simple to resolve Temtem lag, crash, or low fps
Temtem Overview
Temtem is a creature-collection adventure with a big multiplayer component, it's gameplay is influenced by the Pokémon franchise. I think that every child wants to be a temtem tamer, and in this game, you may explore the six Airborne Islands, capture new Temtem on Omninesia's floating islands, combat other tamers on Deniz's sandy beaches, or trade with your friends in Tucma's ash-covered plains. You may also defeat the ever-annoying Clan Belsoto and put a halt to its ambition to dominate the Archipelago, defeat all eight Dojo Leaders, and become the ultimate Temtem tamer!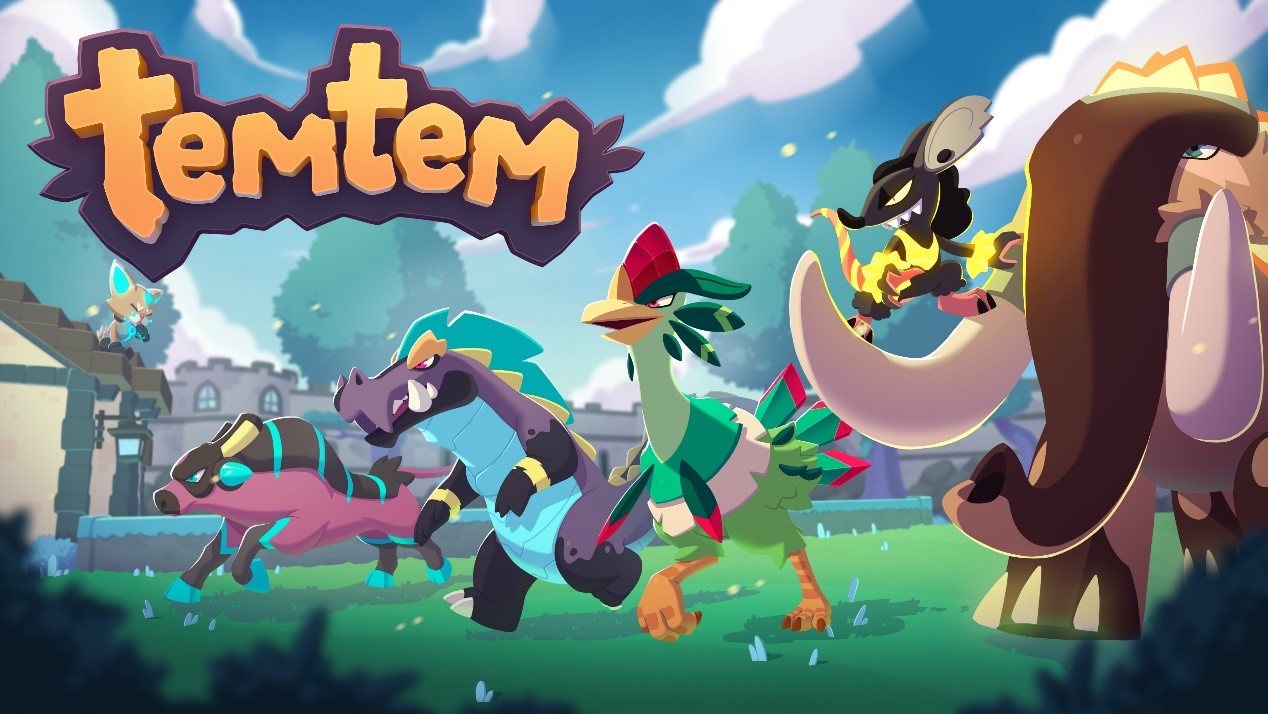 However, there are still bugs in the Temtem game that affect the gameplay experience. The precise issues that Temtem tamers face are fairly diverse. There are the normal issues that come with a brand-new online game, such as connection issues, slowness, and long waits. Some glitches cause certain Tamers to lose their cute little Temtem, prevent people from forming co-op teams, and cause some type of difficulty with pharmaceutical goods. But will these problems hinder the enthusiasm of Temtem tamers? The answer is of course "NO"! In that case, you can try LagoFast to fix your issues. It will provide you with such a smooth and comfy gaming experience that you will never want to leave!
LagoFast: Experts in Game Lag resolution
LagoFast is a game booster with excellent performance in all aspects. It employs its own LFP protocol to give sophisticated network diagnostics to match the optimum node for each participant dynamically. Almost 8 years of experience in resolving gaming issues assures that it can efficiently resolve Temtem latency. What's more, LagaoFast can boost FPS with one click, Furthermore, you may tailor the personalization choices to your preferences to improve your game experience.
The most impressive is that LagoFast provides a pay-per-minute plan, This means you may stop accelerating whenever you choose, which is considerably more economical than game boosters that need a full monthly cost! If you are still unsure about purchasing this game booster, we offer a free trial period. You can try it for a while before making a decision.
I'm confident you'll enjoy it!
LagoFast has the following advantages:
Support Plan-Per-Minute service, more economical and cost-effective.
8+ years of experience in fixing various game lagging.
Easy to use, with only one click on the Boost button.
Intelligently match the best nodes for players to ensure a smooth gaming experience
Reduce ping while boosting FPS
Worldwide exclusive routes for our users
How To Use LagoFast?
Step 1: Click the Free Trial button to download the LagoFast client and experience the game boost service. Or directly go to LagoFast site.
Step 2: Before running Company of Heroes 3, you just need to find the game in LagoFast and click the Boost button.
Step 3: And then you can click the FPS boost button to change settings to improve your game FPS based on your specific requirements.
Step 4: After this easy click, the LagoFast game booster will improve your game's internet connection and reduce lag issues in the background. While you are playing the game, you can see the accurate ping test result. And in addition, LagoFast could also provide you with many other tests, like packet loss and local network fluctuation.
Video of How to Use LagoFast