LagoFast is a professional booster with extensive experience in fixing game difficulties.
Rush Rally 3 Overview
Independent blockbuster hit Rush Rally 3 is a rally-driving simulation game produced by a single individual. Take on rallies, rallycross, and hill climbs throughout 11 nations in over 20 different automobiles. All of which may be improved, adjusted, and customized to your preferences. You can experience rush in this game, 60 FPS racing (120 fps on supported devices) in the rain or snow at night or during the day! Over 100 new and unique stages, each with a different surface type including snow, gravel, tarmac, and dirt! Race with one of the best car dynamics models to date, including real-time vehicle deformation and damage built on over 15 years of experience. Or take part in a world rally, compete in a single rally in many countries/regions, or grind metal with other cars in an off-road rally. Plus, you can build your own garage, upgrade, tune and customize it with over 20 different cars. Use the paint editor to completely change the look of your vehicle. Buy new wheels and upgrades to make each car truly unique.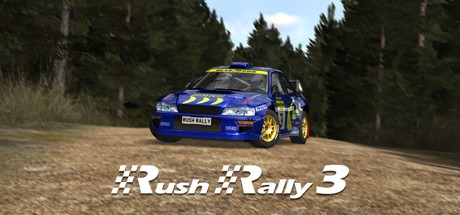 Game lag itself is a very bad thing. Especially for racing games, you may lose the fun of the game because of this one little problem. Fortunately, this is a piece of cake for LagoFast. Please don't hesitate to give it to LagoFast when you encounter Rush Rally 3 lag!
LagoFast: More Safer Than Game VPN
The first thing that players may consider while trying to solve their gaming issues is to utilize a VPN. However, VPNs offer several drawbacks. VPNs are virtual connections that exist in a physical network and continually slow down the internet connection's speed. VPNs may also be difficult for amateurs to set up, and improper settings might endanger your data. And, more often than not, a VPN will exacerbate the problem rather than solve it.
Fortunately, LagoFast satisfies both of these requirements and provides other advantages that VPNs do not. Allow me to put together a list for you. First and foremost, LagoFast was created by a team of specialists with over 8 years of experience. Second, LagoFast runs real-time network diagnostics to choose the optimal network node with the lowest ping. Finally, you may speed the game with a single click and tailor the FPS boost parameters to your satisfaction. I'm confident that LagoFast will provide you with an entirely new gaming experience!
Let's see the features of LagoFast:
The only product that supports Plan-Per-Minute service, more friendly to your wallet!
Worldwide distributed servers & nodes
Boost FPS while reducing ping.
Simple to use, with only one click!
Free trial
How Can I Use LagoFast?
As a wonderful VPN, LagoFast can help you solve all kinds of problems. In the next, I will show you how to use the product.
Step 1: Download LagoFast.
Step 2: Search the game in the Search Box and select it in the search result.
Step 3: Choose the server.
Step 4: Click on the Boost button and start boosting. Here, you can see your real time ping & packet loss rate.
Video of How to Use LagoFast