What can I do if there are always Need For Speed Unbound lag issues? Don't worry, LagoFast could help you.
Need For Speed Unbound Game Overview
Need for Speed Unbound (abbreviated NFS Unbound) is a 2022 racing video game developed by Criterion Games and published by Electronic Arts for the PlayStation 5, Windows, and Xbox Series X/S. It's the 25th installment in the Need for Speed series. On October 6, 2022, EA revealed Unbound, which was developed by Criterion. The game's art style combines artistic elements such as cel-shading and graffiti art with the more realistic art style of previous Need for Speed games.The map is set in Lakeshore City, a fictional city inspired by Chicago.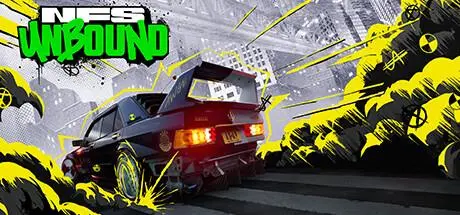 In such a race game for speed, you don't want to feel the thrill of a fast car because of the lag and low FPS issues, right? However, in fact, lag and low FPS issues are very common when you are playing video games. To ensure your best gaming experience, I do want to suggest you to use the Need For Speed Unbound game VPN LagoFast.
Use LagoFast To Get An Excellent Need For Speed Unbound Gaming Experience
What is LagoFast? LagoFast is a professional game VPN, with more than 8 years of game boosting experience, which can easily and effective resolve your any game issues. But how can LagoFast realize it? LagoFast uses its own game data transmission protocol to allocate the best routes for players, accurately identifies game traffic, and allows live streaming and music listening while playing games. Because the servers are spread out around the world, we can access the accelerated servers no matter where we are. Simultaneously, game-specific routes are used to avoid unstable ping. The unique game data transmission protocol ensures a stable and smooth game experience (superfast connection, simultaneous acceleration of multiple servers, server switching at will), allowing every player to enjoy games with lower ping and less lag. Therefore, if you meet some game issues in Need For Speed Unbound, like Need For Speed Unbound lag, low FPS, or other connection failed problems, try using LagoFast! And then you can enjoy your game time! In brief, the features of LagoFast are as follows:
Fix Need For Speed Unbound lag issues
Boost Need For Speed Unbound low FPS based on your own requirements
Improve your Need For Speed Unbound network connection situation
Show you the real-time Need For Speed Unbound ping test
Reduce Need For Speed Unbound high ping
Avoid Need For Speed Unbound stuttering issues
Reduce Need For Speed Unbound packet loss
2 options: monthly membership or plan per minute
How To Use LagoFast?
Step 1: Click the Free Trial button to download the LagoFast client and experience the game boost service. Or directly go to LagoFast site.
Step 2: Before running Need For Speed Unbound you just need to find the game in LagoFast and click the Boost button.
Step 3: And then you can click the FPS boost button to change settings to improve your game FPS based on your specific requirements.
Step 4: After this easy click, the LagoFast game booster will improve your game's internet connection and reduce lag issues in the background. While you are playing the game, you can see the accurate ping test result. And in addition, LagoFast could also provide you with many other tests, like packet loss and local network fluctuation.
Video Of How To Use LagoFast