The Forza Horizon 4 ping enhancer by LagoFas takes you to the perfect boosting service.
Forza Horizon 4 Overview
When playing Forza Horizon 4, players usually experience two major issues: latency problems and poor game performance. Since it takes time for your computer to transmit data back and forth to the game server, physical distance is a potential cause of latency, such as high ping and ping spikes. Forza Horizon 4 ping enhancer - LagoFast will lower ping and fix ping spikes because the enhancer has nodes all over the world and it can automatically choose the best node for gamers.
Forza Horizon 4 is a racing game developed by Playground Games. It is the fourth entry in the Forza Horizon series and was released on October 2, 2018. In the game, players are not only simply running points and racing, but also can freely modify and paint the vehicle, and take pictures for a ride in the open world of the game. In addition to participating in the series, the king of elimination, and the Horizon Super7 mode, there are also various stunt competitions in the game. On December 6, 2018, the game won the Best Sports/Racing Game Award at The Game Awards 2018.
Forza Horizon 4 inherits the series' consistent open-world entertainment racing gameplay and is set in historical British Britain, collecting, modifying, and driving more than 700 vehicles. The game allows players to experience the beauty of the four seasons in Britain through the dynamic four-season change system introduced, and participate in the exciting racing festival. Are you ready to share the world of day and night, climate and seasons with your friends, galloping, hindering opponents, creating events, and exploring the stage?
Forza Horizon 4 Ping Enhancer to Lower Ping
More and more young people choose online games as the best leisure way. Having said that, I have to mention Forza Horizon 4, a racing simulation game, in which players can become racing drivers and compete with other players in a variety of racing cars. If you pursue the perfect gaming experience, then you must have very high requirements on the network. But network delays like high ping, server lag, and package loss are hard to avoid. How to solve these problems? My suggestion is to download the Forza Horizon 4 ping enhancer by LagoFast to lower ping and fix ping spikes.
Get lower ping in Forza Horizon 4
Fix ping spikes in Forza Horizon 4
Get rid of jitter or latency flux in 1000+ PC games, including Forza Horizon 5
Best Forza Horizon 4 boosting service in the market
Cheap Forza Horizon 4 boosting service with an affordable price
How Can I Use LagoFast in Forza Horizon 4?
As a wonderful VPN, LagoFast can help you solve all kinds of problems. In the next, I will show you how to use the product.
Step 1: Download LagoFast.
Step 2: Search Forza Horizon 4 in the Search Box and select it in the search result.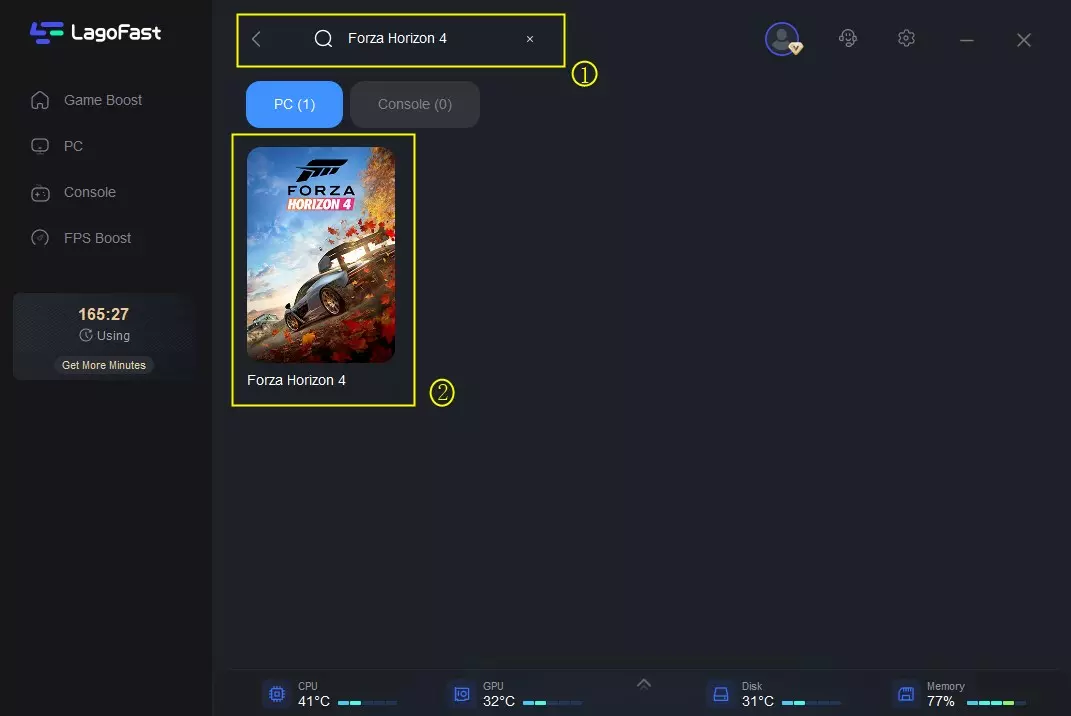 Step 3: Choose the server.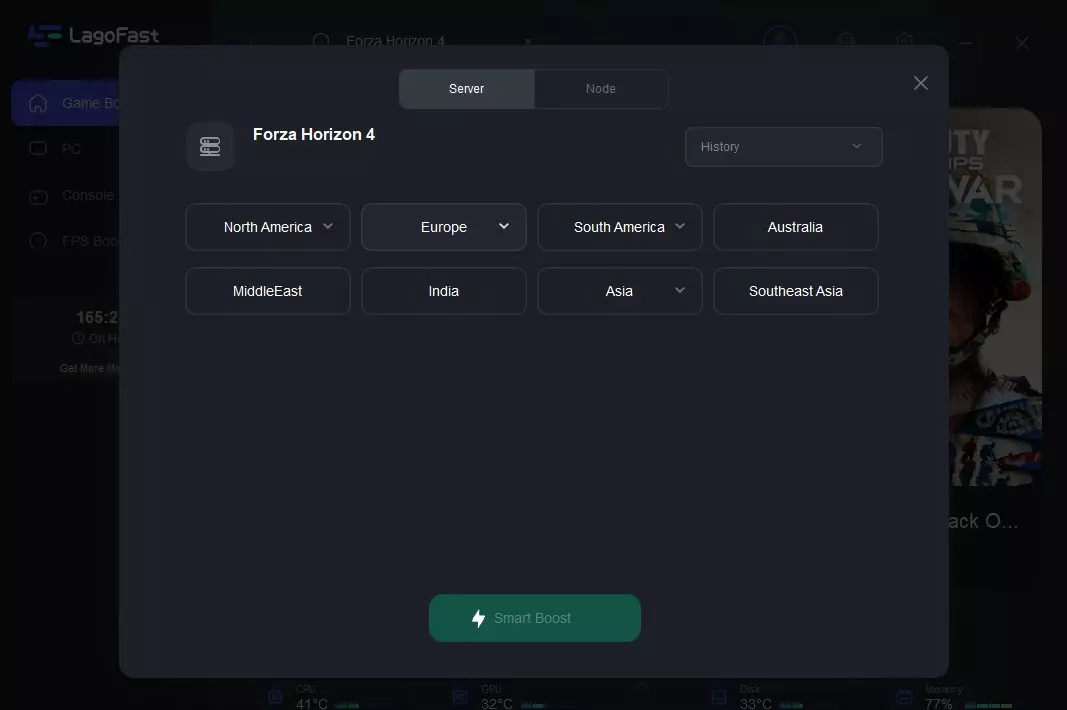 Step 4: Click on the Boost button and start boosting. Here, you can see your real-time ping & packet loss rate.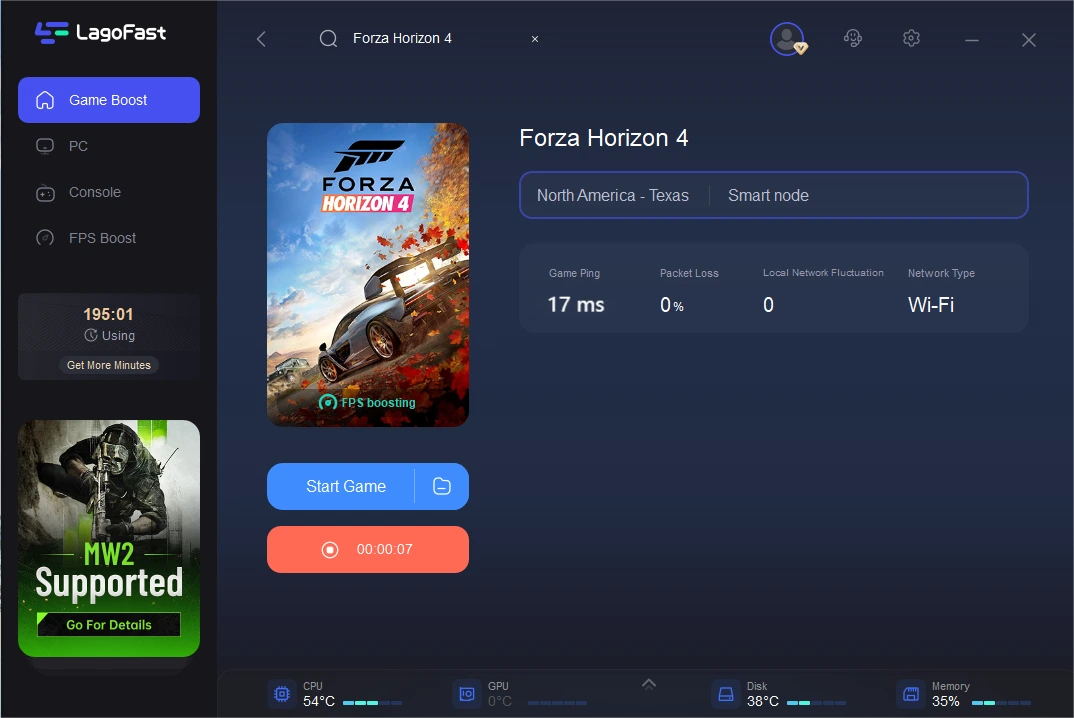 ---
Video of How to Use LagoFast