LagoFast game booster provides the easiest way to get smooth gaming experience in Escape From Tarkov.
Escape From Tarkov Game Overview
Escape from Tarkov is a multiplayer tactical first-person shooter video game being developed for Windows by Battlestate Games. The game takes place in the fictional Norvinsk region, where two private military companies are at war (United Security "USEC" and the Battle Encounter Assault Regiment "BEAR"). Players participate in "raids," in which they fight other players and bots for loot while attempting to survive and escape.
If you want to have the best experience in Escape From Tarkov, you should take measures to fix game lag, packet loss, low FPS, and other game issues. And then, using a game booster could be one of the easiest and cheapest choices.
Try Using LagoFast To Get Escape From Tarkov Smooth Gaming Experience
Escape From Tarkov lag issues could be caused by many reasons, like high ping, low FPS, stuttering, etc. And the network situation could be the most fundamental reason. To fix that, instead of spending much time and money improving your router, why not try using a game booster like LagoFast? LagoFast has more than 8 years of game troubleshooting experience and combines several game data routing technologies for players from all over the world. Additionally, LagoFast's game data transmission protocol accurately differentiates game traffic, assigns the best routes to players, and supports live streaming and music listening while gaming. Because the servers are distributed globally, we can access the accelerated servers from any location. By selecting game-specific routes based on your situation, you can avoid high ping caused by the geographical distance between your computer and the game servers. Using a helicopter on a crowded highway is similar. The following features are included with this professional product:
Troubleshoot Escape From Tarkov lag

Boost Escape From Tarkov low FPS based on your requirements

Reduced Escape From Tarkov packet loss

Improve your Escape From Tarkov network connection situation

Display the real-time Escape From Tarkov ping test

Reduce Escape From Tarkov high ping

Avoid Escape From Tarkov stuttering

2 ways to pay: Join the monthly membership Or "Pay-per-minute" Plan
How To Boost Escape From Tarkov in LagoFast
Step 1: Click the Free Trial button to download the LagoFast client and experience the game boost service.
Step 2: Before running Escape From Tarkov you need to find the game in LagoFast.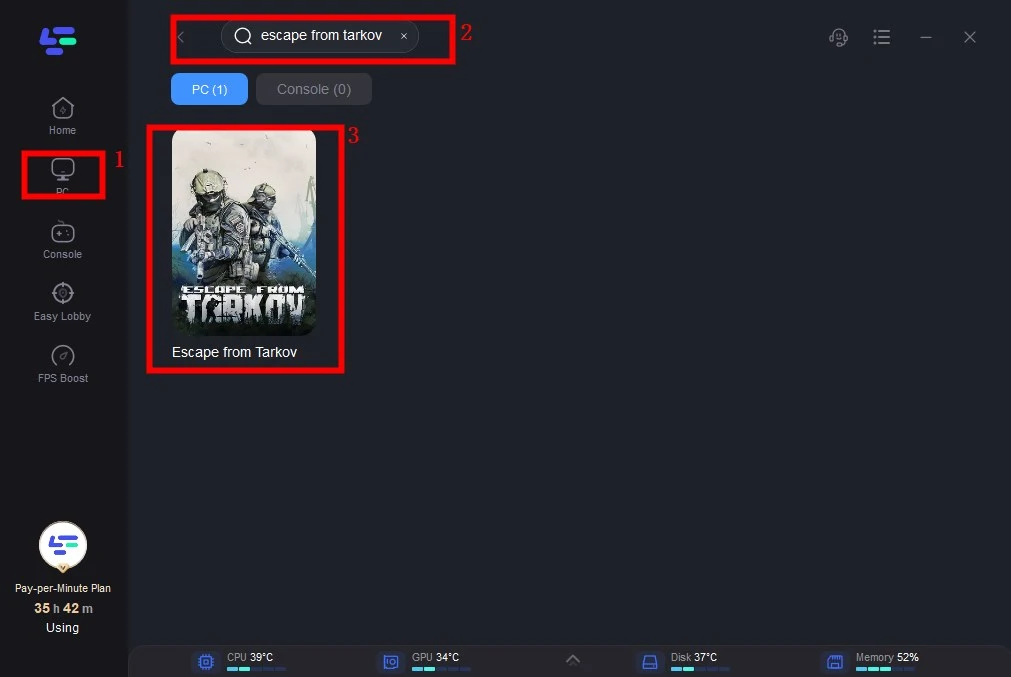 Step 3: And then you can choose your server and node with the lowest ping.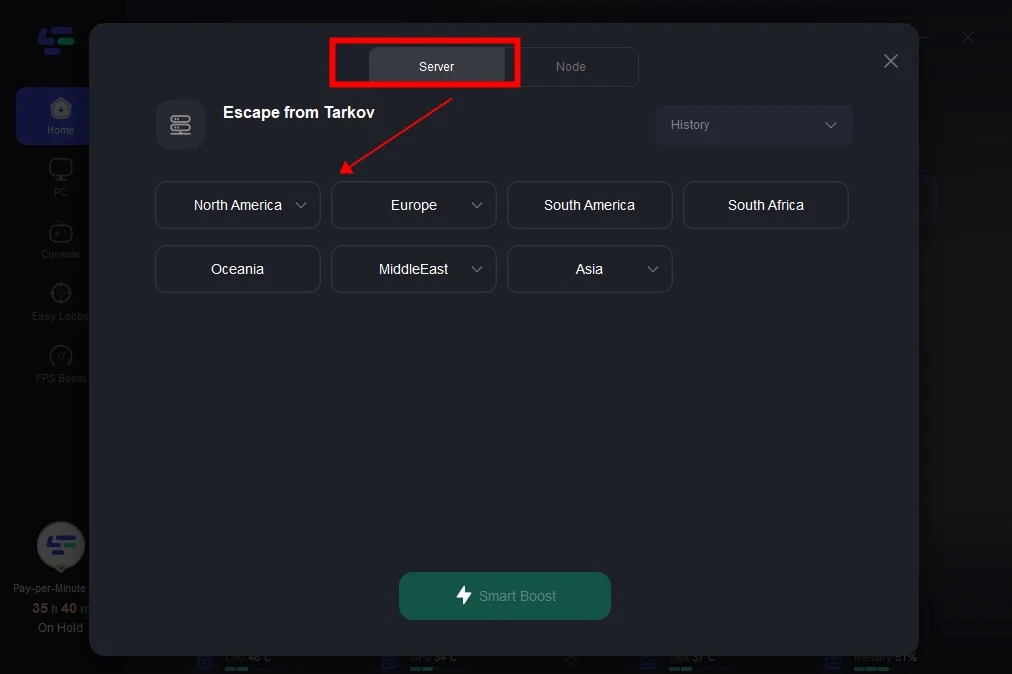 Step 4: After this easy click, the LagoFast game booster will improve your game's internet connection and reduce lag issues in the background. While you are playing the game, you can see the accurate ping test result. In addition, the FPS boost begins at the same time.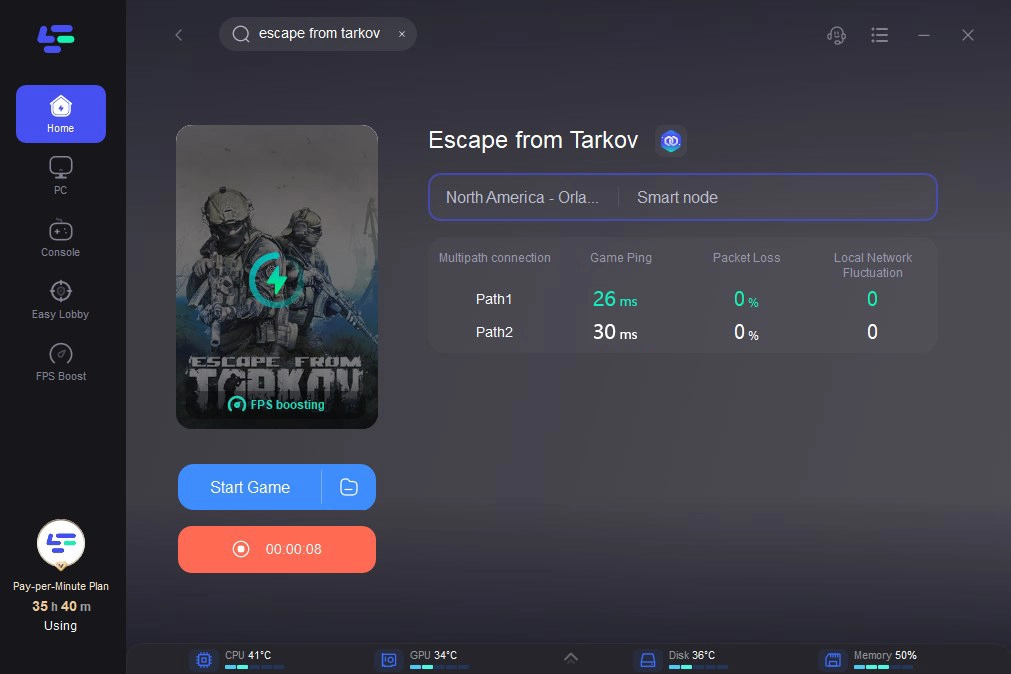 Video Of How To Use LagoFast