Still annoying about Divine Knockout lag issue? Try using LagoFast! You'd be surprised how easy this problem turns out to be.
Divine Knockout Game Overview
KO the gods in the world's only 3rd-person platform fighter! Become a small-but-mighty god of myth, brawl in all three dimensions, and knock your friends off the map to reign supreme. In this game, you can experience intense multiplayer action, evolving battlegrounds and also various game modes. It is published by Hi-Rez Studios on December 16, 2022.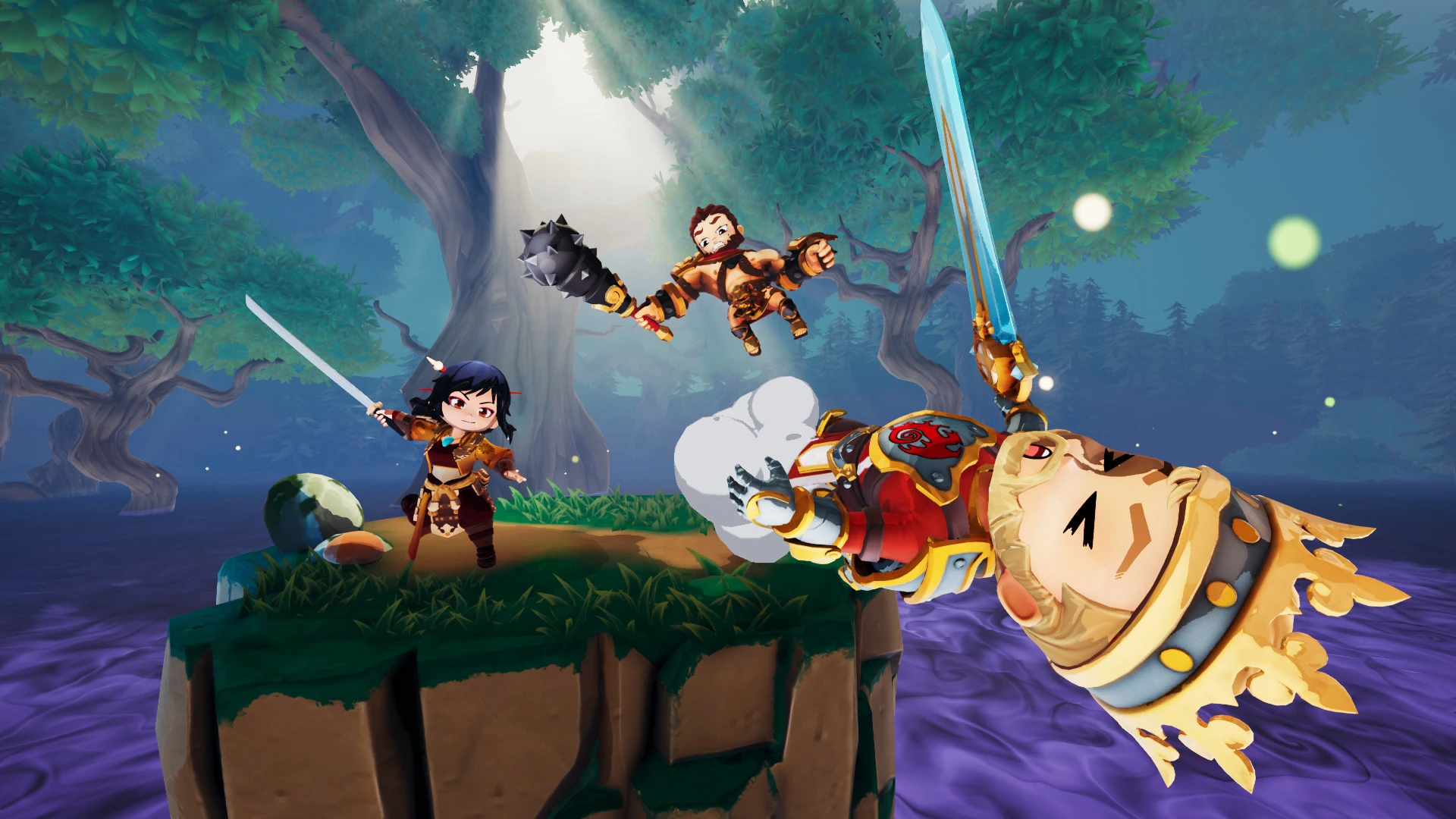 But in this game, the lag problem is still worthy of attention. Divine Knockout lag issue will affect your performance in the game and reduce your gaming experience. To fix it, I would like to introduce you a Divine Knockout lag fixer product LagoFast. And some other solutions will also be shown later.
LagoFast: Divine Knockout Lag Terminator
What is LagoFast? Is it effective? Is it safe? Well, LagoFast is a professional game VPN with over 8 years of game-boosting experience that can quickly and easily resolve any game issues. But how will LagoFast accomplish this? LagoFast allocates the best routes for players, accurately identifies game traffic, and allows live streaming and music listening while playing games using its own game data transmission protocol. We can access accelerated servers from anywhere in the world because the servers are distributed globally. To avoid unstable ping, game-specific routes are used concurrently. The proprietary game data transmission protocol ensures a stable and smooth game experience (superfast connection, simultaneous acceleration of multiple servers, on-the-fly server switching), allowing every player to enjoy games with lower ping and less lag. As a result, if you encounter any game issues in Divine Knockout, such as Divine Knockout lag, low FPS, or other connection failure issues, try using LagoFast! Then you can relax and enjoy your game! In summary, LagoFast has the following features:
Troubleshoot Divine Knockout lag
Boost Divine Knockout low FPS based on your needs
Reduced Divine Knockout packet loss
Improve your Divine Knockout network connection situation
Display the real-time Divine Knockout ping test
Reduce Divine Knockout high ping
Avoid Divine Knockout stuttering
2 options: monthly membership or per-minute plan
How To Use LagoFast
?
Step 1: Click the Free Trial button to download the LagoFast client and experience the game boost service. Or directly go to LagoFast site.
Step 2: Before runningDivine Knockout you just need to find the game in LagoFast and click the Boost button.
Step 3: And then you can click the FPS boost button to change settings to improve your game FPS based on your specific requirements.
Step 4: After this easy click, the LagoFast game booster will improve your game's internet connection and reduce lag issues in the background. While you are playing the game, you can see the accurate ping test result. And in addition, LagoFast could also provide you with many other tests, like packet loss and local network fluctuation.
Video Of How To Use LagoFast