Crossout FPS booster LagoFast can effectively solve Crossout connection issues.
Crossout Overview
Crossout is trending among worldwide players. However, some players find it difficult to take on full fire in their battles because of constant Crossout lag, various Crossout connection issues, and FPS drop. LagoFast, a professional Crossout lag fixer as well as FPS Counter, is capable of handling all these problems. With LagoFast, players will have the best, and the smoothest Crossout in-game experience ever!
The MMO Action game Crossout is based on a post-apocalyptic background, where you can build your own battle machines out of a plethora of interchangeable parts, ride them directly into combat, and destroy your opponents in explosive PvP online battles.
The key features of Crossout are as follows:
From agile buggies to heavily tracked off-road vehicles or combat platforms on antigrav fields, players can create their own unique vehicles using a variety of parts.
Unrestricted freedom of creativity and a virtually infinite number of combinations: Use a variety of parts to build vehicles of any shape, and a variety of armor and weapons to support your arsenal.
Advanced damage model: if you destroy any part of an enemy vehicle, the machine's performance will be immediately impacted.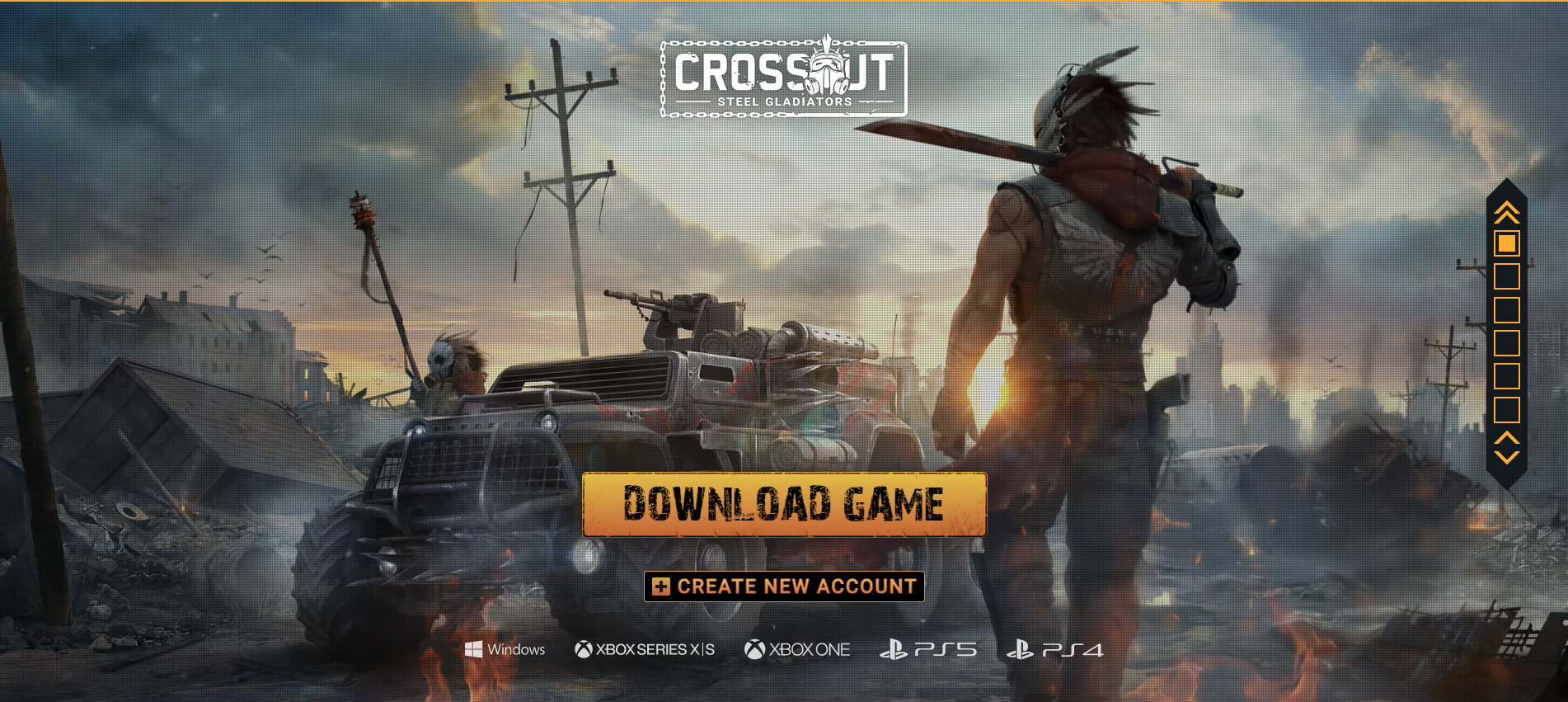 No matter how exciting it may sound, as long as there are Crossout lag, connection issues, and high ping, it will not be that interesting anymore. In this case, you need LagoFast to guarantee your Crossout in-game experience. With more than 8 years of experience in fixing lag, boosting FPS, and reducing high ping, LagoFast has devoted itself to constantly improving the players' gaming experience. It knows well what players need and how to achieve it. Therefore, you can trust LagoFast and rely on it while fighting in Crossout.
LagoFast: Fix Crossout Lag & Count Crossout FPS
Unlike many other VPNs, LagoFast can not only fix Crossout lag as well as other Crossout connection issues but also count and boost Crossout FPS.
To achieve the above-mentioned functions, LagoFast has its self-developed routing system and a unique game data transmission protocol. These advanced technologies enable LagoFast to allocate players the best routes and optimize their in-game experience in Crossout. Besides, it has globally distributed servers that can shorten the distance between your PC and the game server, which can effectively reduce Crossout lag, avoid high ping, and boost FPS.
The main features of LagoFast are as follows:
Fix lag and other connection issues
Count and boost in-game FPS
Self-developed routing system
Unique game data transmission protocol
Globally distributed servers
Shorten the distance between your PC and the game server
Guarantee a smooth, low ping, and lag-free game experience
How Can I Use LagoFast?
As a wonderful VPN, LagoFast can help you solve all kinds of problems. In the next, I will show you how to use the product.
Step 1: Download LagoFast.
Step 2: Search in the Search Box and select it in the search result.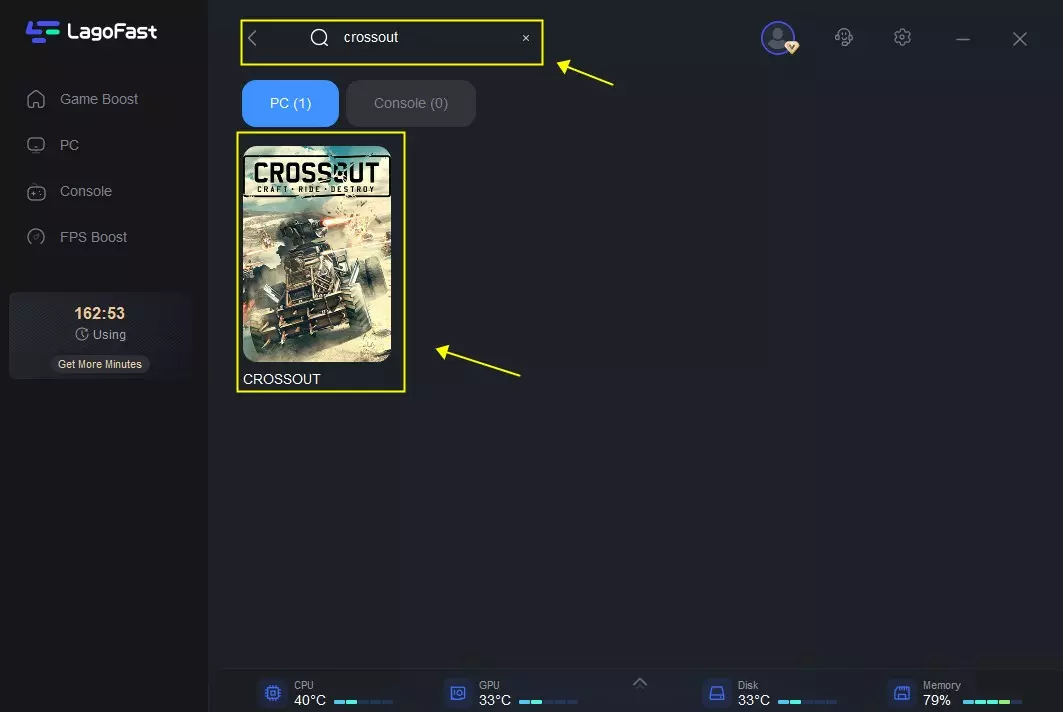 Step 3: Choose the server.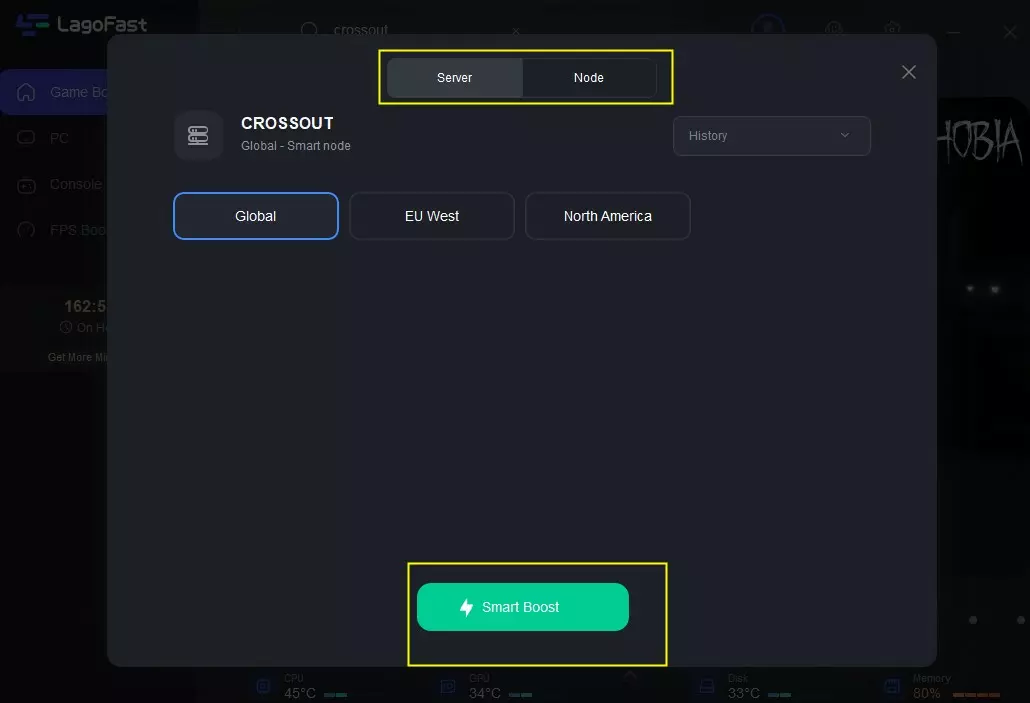 Step 4: Click on the Boost button and start boosting. Here, you can see your real-time ping & packet loss rate.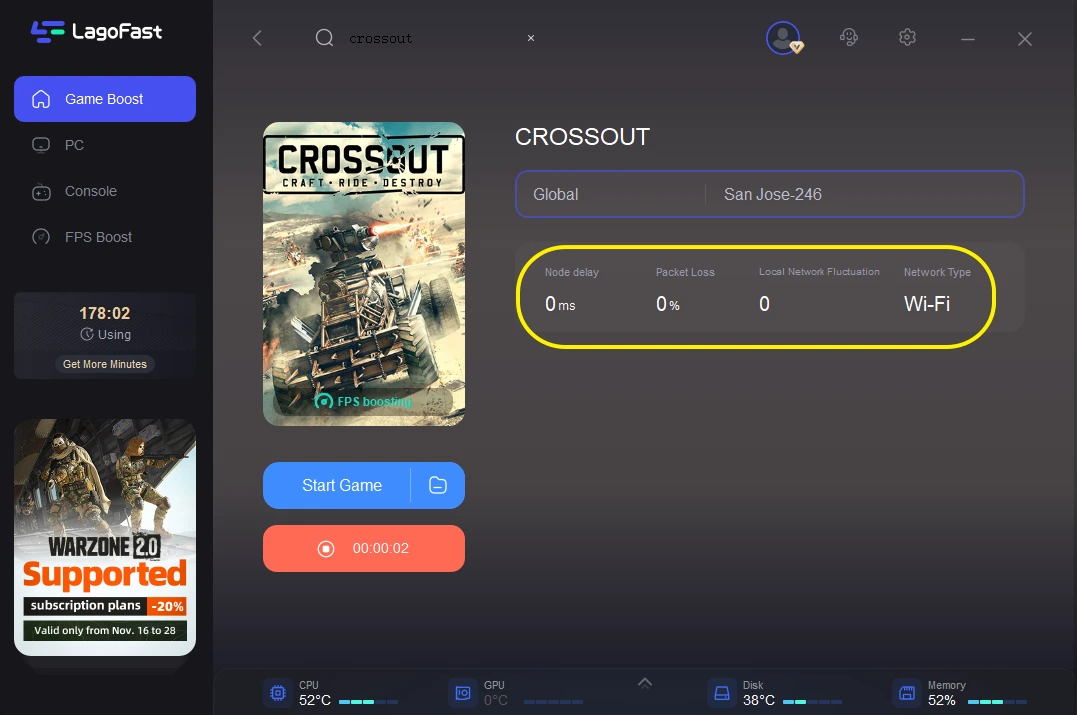 Video of How To Use LagoFast