Rocket League is an online game developed by American indie game studio Psyonix. As soon as the game was launched, it won numerous praises at home and abroad, and the number of players reached a new high repeatedly. The number of global players has exceeded 30 million. It has won more than 150 international awards, including the TGA Sports/Racing Game of the Year. This work is the orthodox sequel of Supersonic Acrobatic Rocket-Powered Battle-Cars, which organically combined the elements of racing and ball sports and added a lot of creative ideas, combining the characteristics of racing and ball competition. And added rocket power flight, physical effects, special effects dress up and other unprecedented new elements. Not only does the game retain a great multiplayer matchup mode, but it also adds a lot of custom matchups and single-player challenges. In the sci-fi futuristic arena, players are transformed into powerful rocket flying cars, participating in exciting multi-player battles, making exquisite coordination and excellent goals, and enjoying the recreational sports of the next generation. However, just as every coin has two sides, attractive visual also leads to Rocket League lag. I strongly recommended a Rocket League lag reducer—— LagoFast! And this article will help you know the reasons of in-game issues and how to get rid of them.
Part 1: How to Fix Rocket League Lag?
Part 2: Why is my Rocket League so laggy?
Part 3: How to fix other in-game issues for Rocket League?
How to Fix Rocket League Lag?
Use the professional
Rocket League
lag reducer —— LagoFast!
To ensure a wonderful in-game experience, you had better pay attention to those Rocket League issues like Rocket League lag. You may worry about what is the most effective solution to the Rocket League lag. As a professional Rocket League game booster, I think LagoFast should be recommended at first time. It can improve status obviously.
As an excellent game VPN, LagoFast is good at solving online issues that players encounter when playing Rocket League, for instant, Rocket League packet loss and Rocket League fps drop. As an experienced product, LagoFast has its own game data transmission protocol. This self-developed advantage means it can maximize the players' network experience without other network interference. Players can enjoy not only higher speed but also less Rocket League. Even if those players who are not rich such as students in university can afford when coming to its Pay-per-Minute plan and the lowest monthly plan. The following features are also the reasons why this product is worth your choice
The features of LagoFast are as follows:
Works on multiple platforms

Reduce ping rate to even 0 ping

Self-developed game data transmission protocol

Stable network server without interference

Pay-per-Minute plan & the lowest monthly plan
How to use LagoFast:
Step 1: Download LagoFast.
Step 2: Search Rocket League in the Search Box then click it in the search result.
Step 3: Choose a server which is recommended or any other server you like
Step 4: Then you can see ping rate and status of packet loss after boosting the game.
Other solutions which can be recommended
In addition to this product, there are some methods that can be recommended to solve Rocket League lag. The following effective methods are recommended:
Join in players' community for Rocket league:

By subscribing to the official Rocket League account, players can not only know the latest information about the game, including game updates and new seasons, but also keep abreast of the maintenance time and emergencies of the game. In addition, in the player community, players can communicate with other players and learn how to solve connection problems they may encounter.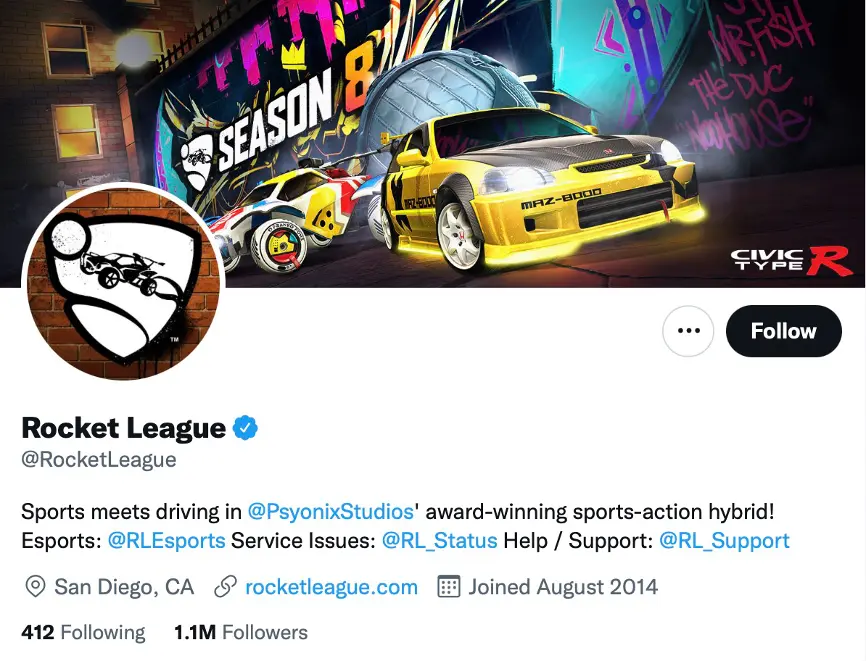 Adjust your network connection: An abnormal players' network connection is another possible cause of Rocket League server connection error. For Rocket League, wired connections are more stable than wireless networks. For a better gaming experience, when you can't connect to Rocket League servers, you can try to switch to a wired network.
Why is Rocket League so laggy?
LAG occurs from three factors: servers, networks, and client machines. In other words, the "LAG" that affects our games is not simply the same as network lag or slow network speeds.
The first factor is server. No matter what your PING is, how fast your FPS is, or what line you're using, any time the number of games on the server exceeds 10000, the game will be delayed, which is a type of LAG. There is nothing we can do about LAG caused by server overload. The only way is to avoid the rush hour. Every time your ID goes into BN, it tells you how many people are currently online and how many games are available. If there are too many players online, be careful.
The second factor is online speed. When players are connecting to Rocket League in a low speed, their computers cannot connect to the game server stably. In this status, the game will send a message: Connection failed. Considering that the game does not update frequently, the player's low internet speed is the common cause of Rocket League crashes.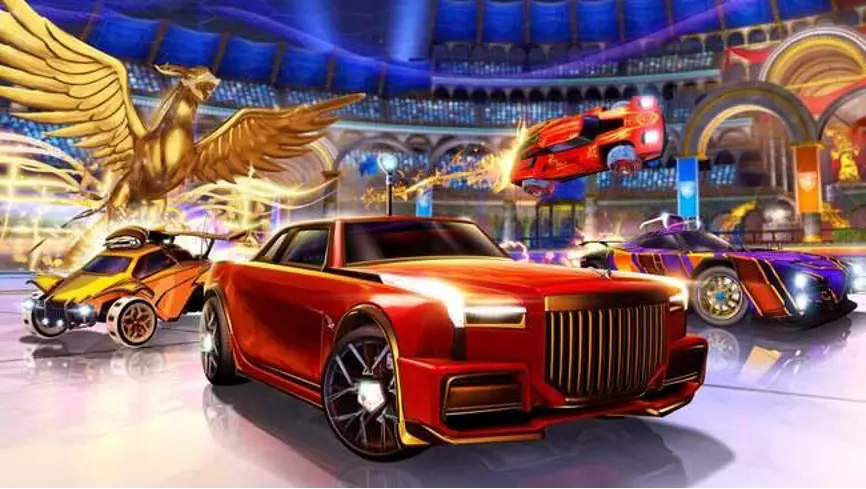 How to fix other in-game issues for Rrocket League?
Rocket league stuttering:Restart the Rocket league at first. When Rocket league crash at startup, restart Rocket league at first. When Rocket league is closed, you can start the Rocket league a few seconds later. Then check whether it can restart smoothly. Then Reinstall the Rocket league: If all the solutions above do not work, you had better reinstall the game. Just uninstall it from your system then install it freshly. When the game is ready, try to play it and check Rocket league start successfully.
Rocket league packet loss:Check for software problems. You should monitor different software's network usage and then restart or reset any software that may be causing problems. Regularly update your software to ensure it is the most recent version. You should also ensure that error detection software, such as Network Monitor, is working properly with retrograde, as it can help you detect packet loss faster and determine what is causing it.