Multiplayer is a server-based version of Minecraft that allows numerous players to interact with one another on a single world, allowing them to mine ores, build structures, battle creatures or each other, or simply play together. Multiplayer uses a server to allow users to play with other people online or over a local area network. Operators can configure a variety of customization options. These parameters vary depending on the type of server and might result in a variety of multiplayer experiences. However, when you and your pals are having a good time playing Minecraft multiplayer games, a bad connection can ruin your fun. At this time, we need to take some action to address Minecraft multiplayer bad connection, and the simplest and most practical solution may be to use LagoFast -- a professional game booster.
Part 1: Why does Minecraft Multiplayer Have a Bad Connection?
Part 2: Fixes to Minecraft Multiplayer Bad Connection
Part 3: How to Reduce Minecraft Lag?
Why does Minecraft Multiplayer Have a Bad Connection?
Minecraft is a popular video game that has been around for over a decade since its release. You can explore different worlds within the game and have a unique gaming experience. And, with its multiplayer mode, you'll be able to share the fun with your friends, but there are many Minecraft bad connection issues. But many players are complaining: My network is very smooth on other facilities, so why is it so laggy when playing Minecraft? Following that, we have summarized some of the causes of Minecraft multiplayer bad connection.
Wrong network: Network issues may arise if you and your friend are not connected to the same network and are not playing the same version of Minecraft.
Firewall blocks connections: A firewall or other anti-virus program will regularly scan your computer's volume for malware threats and block content they consider suspicious. When a firewall considers Minecraft to be malware, it may cause a bad connection and the WIFI router firewall can prevent you or others from joining your world. We need to ensure that the firewall is not preventing your game from playing properly.
Broken network driver: Network drivers ensure that all network-related functions on your computer run smoothly. So, if you are experiencing network issues, it is possible that the network driver is to blame, and if it is missing, outdated, or corrupted, you will encounter a connection error.
Many background tasks: When we play the game, there may be many other programs running in the background that secretly consume too many network resources, particularly when the browser and chat software are active, resulting in Minecraft multiplayer connection error.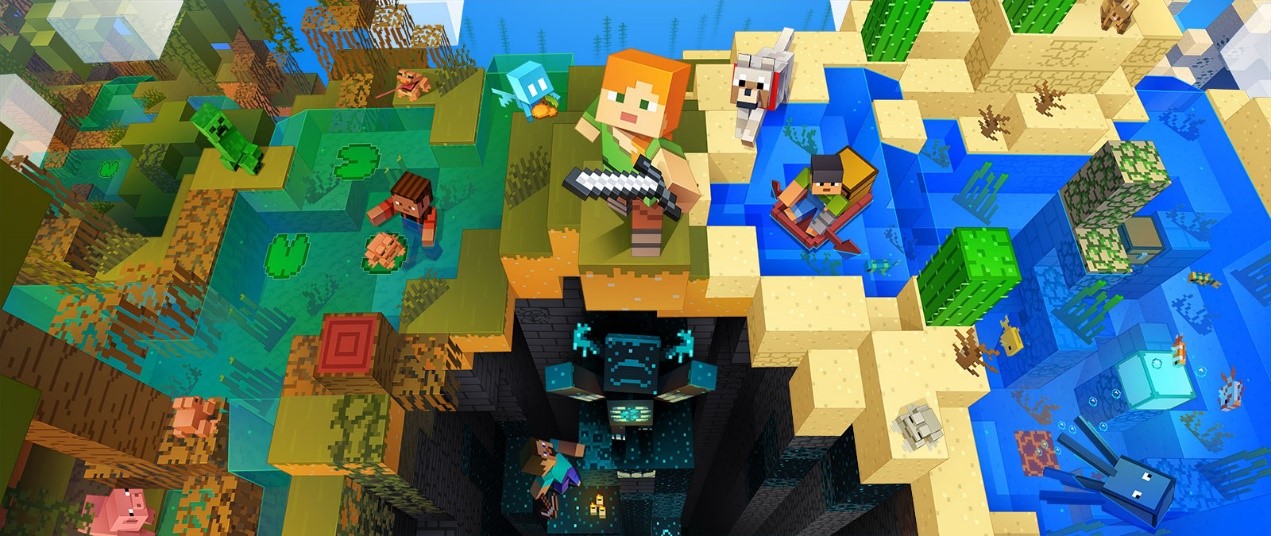 Fixes to Minecraft Multiplayer Bad Connection
Use LagoFast
LagoFast is probably the best game booster for network problems that I can think of! LagoFast's high compatibility allows it to adapt to a wide range of challenging network environments and does not interfere with the use of Twitch or Spotify. Then, LagoFast offers intelligent network diagnostics for your network, dynamically matching network nodes with lower latency. The most intriguing aspect is that LagoFast is the only game booster and game VPN with a timing package that charges by the minute.
Let's see the features of the game booster:
Support Plan-Per-Minute service, wallet-friendly!
Worldwide exclusive servers & nodes
More than 8 years of data transfer
Reduce ping while also boosting FPS
Simple to use, with a single press of the Boost button
Supports over 1000 games
Here's how to use LagoFast:
Step 1: Download LagoFast.
Step 2: Enter Minecraft in the Search box and select it from the results.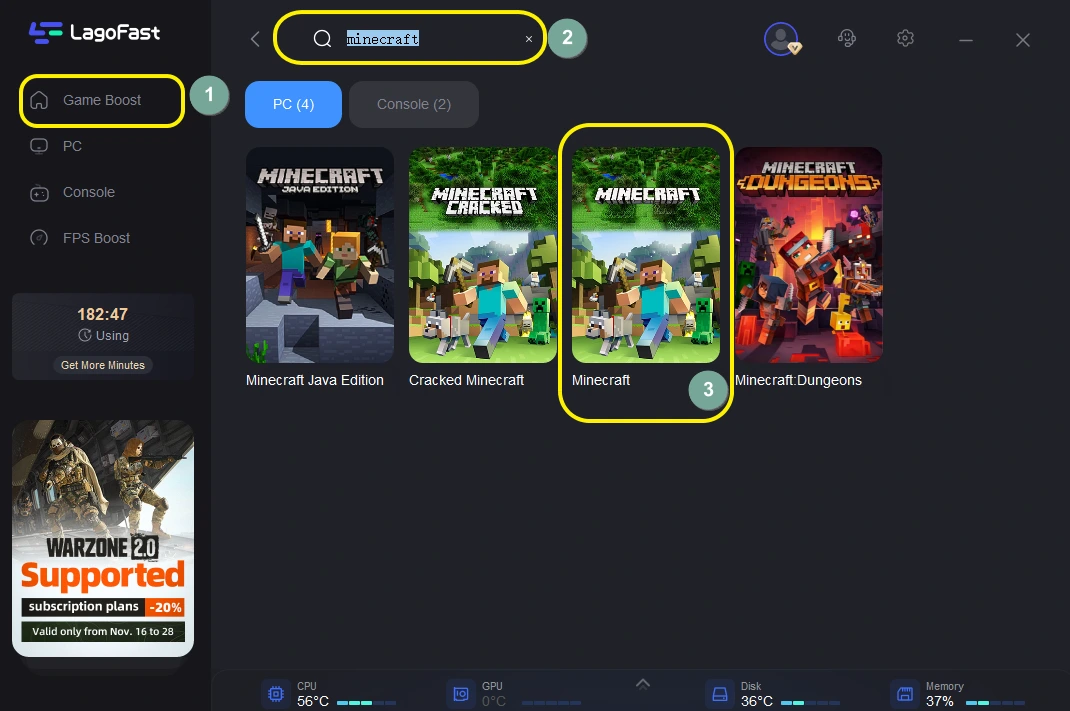 Step 3: Choose your needed server.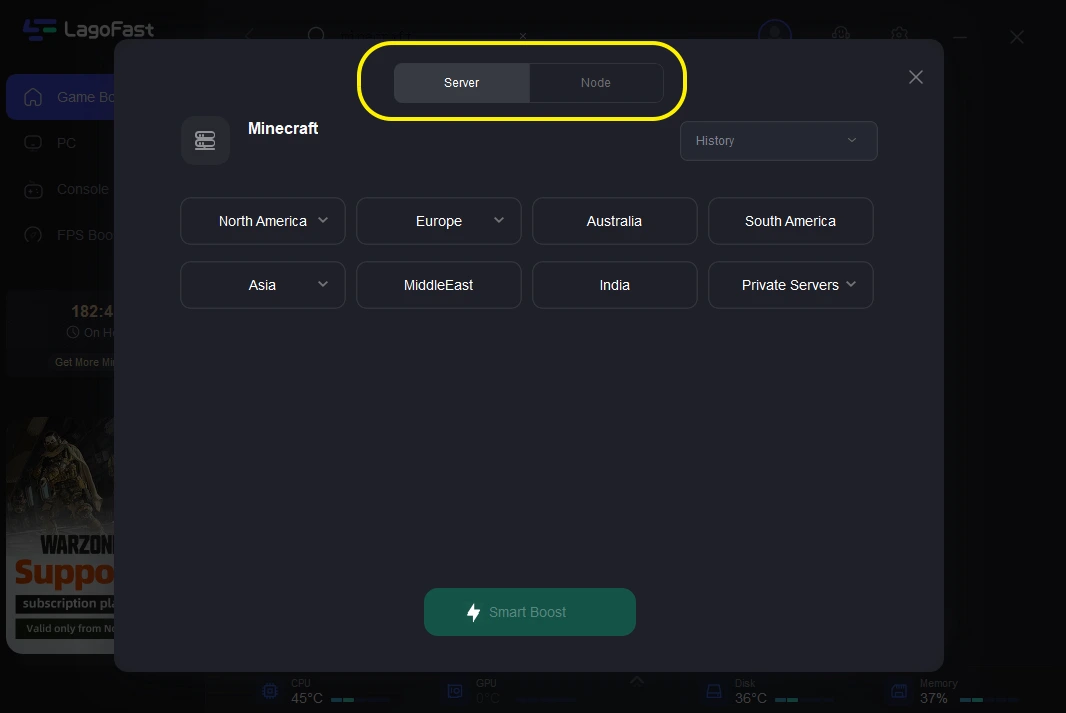 Step 4: Click on the Boost button to start boosting.
On this page, you can see your real-time ping and packet loss rate, which are both related to your FPS performance.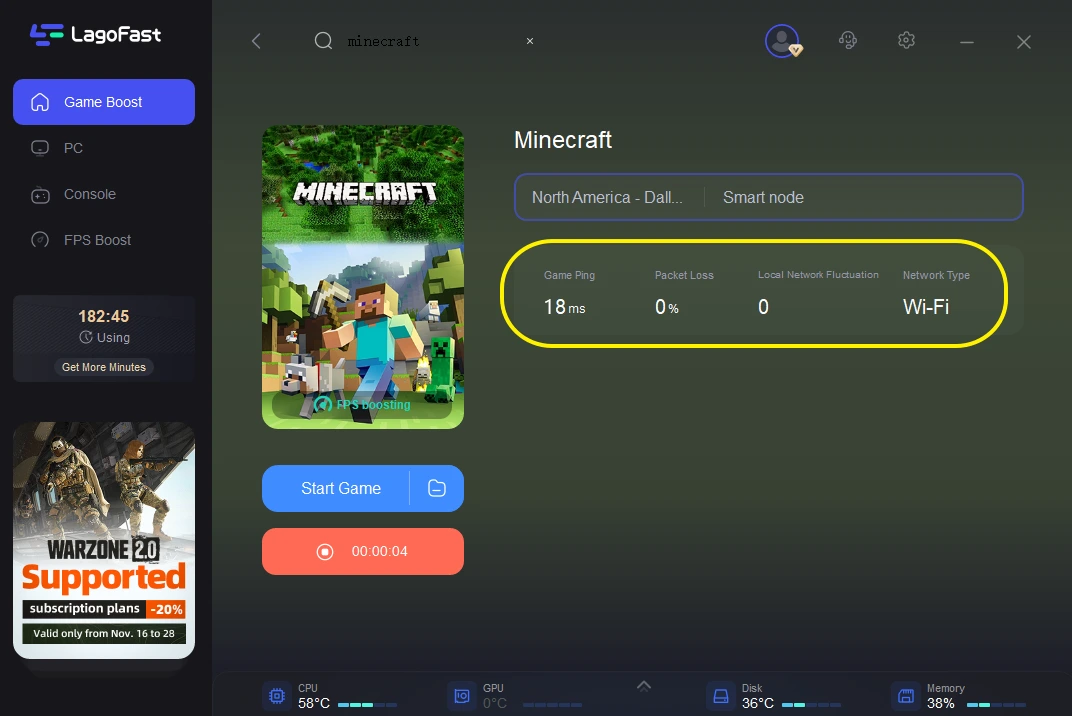 Aside from game boosting, LagoFast offers a dedicated FPS Boost service. You can change the settings manually by clicking on the ones you want to turn on/off.
To accomplish this:
Step 1: Select the FPS Boost tab on the left side of the desktop.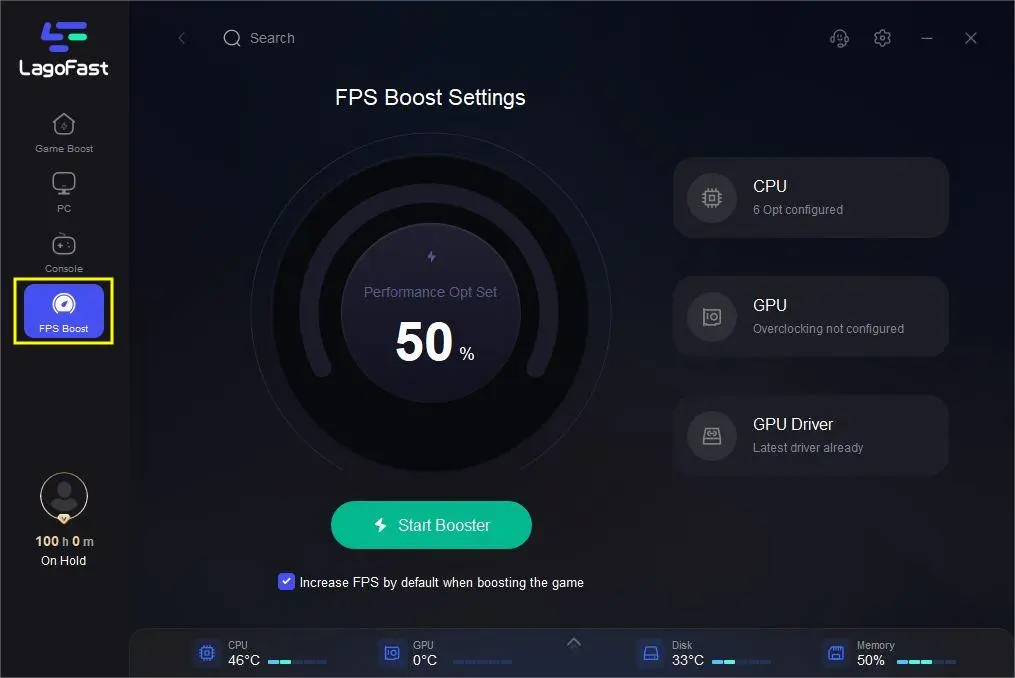 Step 2: Turn on/off the settings to boost Minecraft FPS.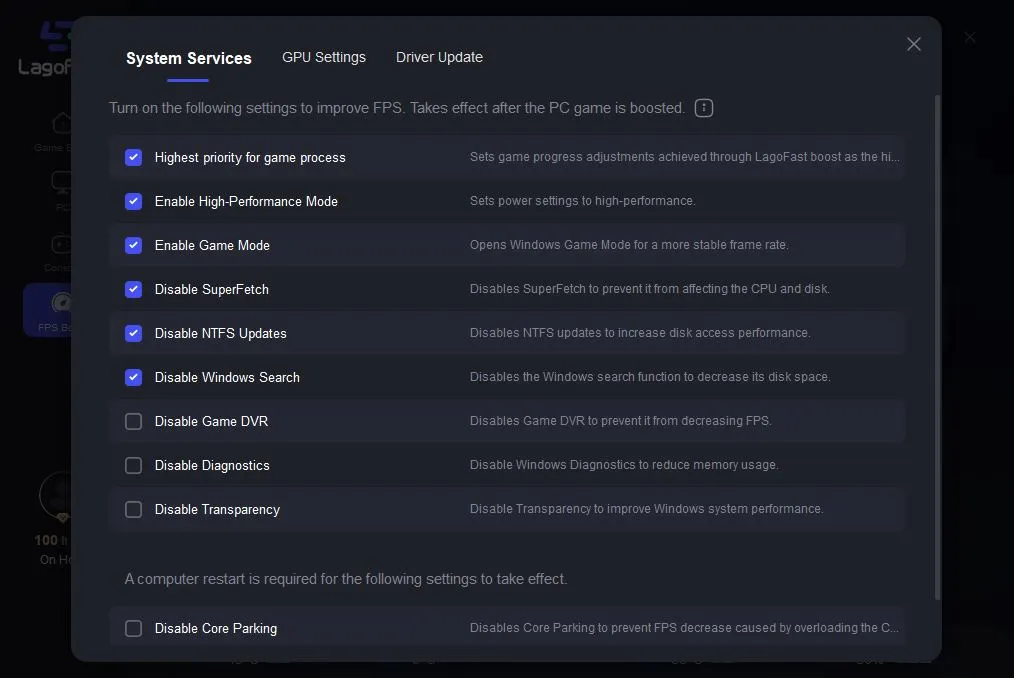 Other solutions
There are various additional effective solutions to resolve this Minecraft multiplayer connection error. Hopefully, you'll be able to reconnect to Minecraft using one of these.
Use wired internet connection: Undoubtedly, WIFI is very convenient, but if there are many people at home sharing this piece of network with you at the same time, especially when they are downloading things, it will divide a lot of your data, it may cause Minecraft multiplayer connection issues, and the wireless network signal is very unstable and easily interfered with. As a result, we recommend that you use Ethernet; if your router is not a problem, this solution should resolve the connection error.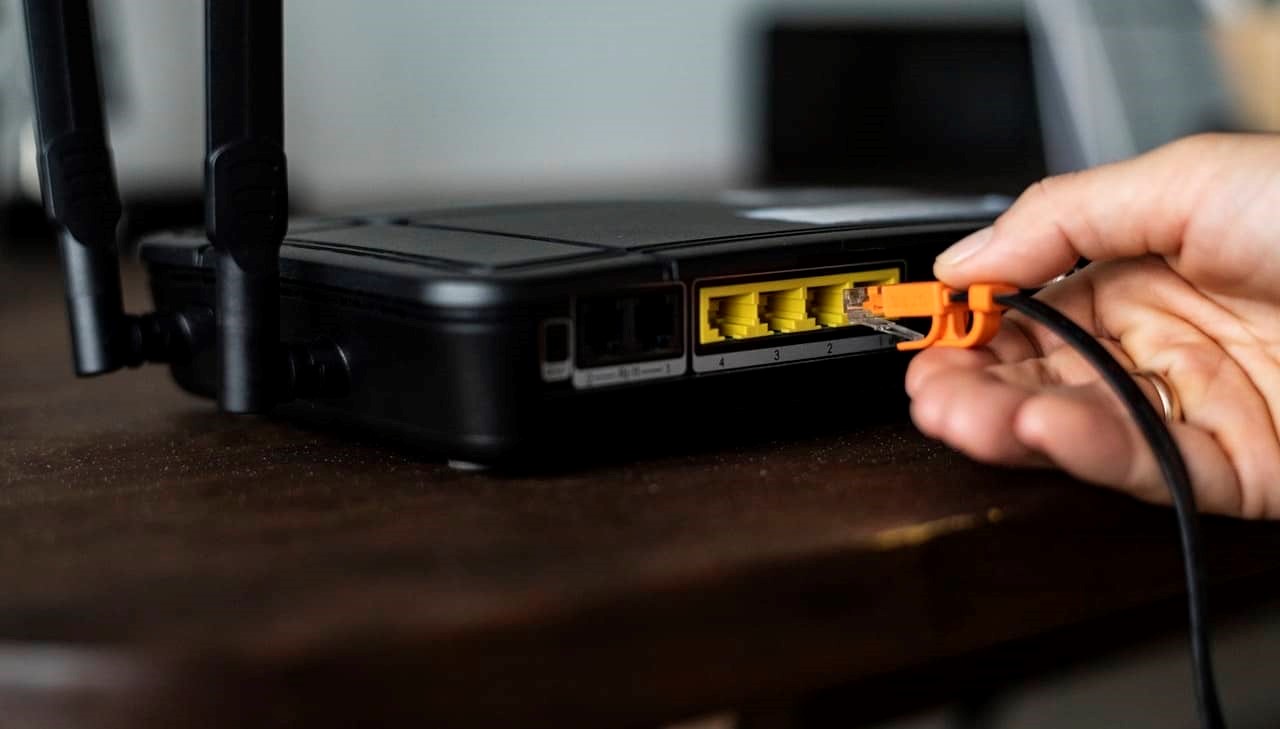 Reset the network configuration: If the Minecraft server is blocking your IP address, a connection error will occur. But you can fix the problem by resetting your computer's network configuration. To accomplish this:
1. To open the Windows search bar, press the Windows + S keyboard shortcut.
2. Enter the command and then right-click on the search result for Command Prompt.
3. When the User Account Control dialog displays, select "Run as administrator" and then click "Yes."
4. Run the following commands one by one when the elevated command prompt window appears. After inputting a command, make sure to press Enter on your keyboard.
iPConfig /release
iPConfig /flushdns
iPConfig /renew
netsh int ip
netsh int ip set dns
netsh winsock reset
5. After you've completed all of the tasks, shut the CMD window and restart your computer.
Set the priority of Minecraft to High: You can also try changing the priority of Minecraft in the network to try to resolve the connection error.
1. Right-click with the cursor on the taskbar.
2. A drop-down menu with many possibilities will display. Then, from the drop-down option, choose Task Manager.
3. A list of third-party apps (including games) that are now operating on the PC will appear.
4. Select "Details" from the Task Manager's menu option in the upper left.
5. The "Details" tab displays a list of all currently running third-party applications, as well as their CPUs, status, and memory usage.
6. Scroll down to Minecraft you want to prioritize, then right-click on it.
7. When you move your cursor to "Set priority," six priority levels will appear: realtime, high, above normal, normal, below normal, and low.
8. Set the priority to Above Normal or High.
How to Reduce Minecraft Lag?
Many players complained: Why is my Minecraft so laggy? To help players solve this trouble and go have a better gaming experience. Here, we have gathered some fixes to Minecraft lag.
Meet minimum system requirements: Although it is said that Minecraft does not require a powerful computer, we must rule out hardware issues. As a result, I frequently advise people to check if their PC fulfills the minimal system requirements before playing the game. Here are the Minecraft java minimum system requirements: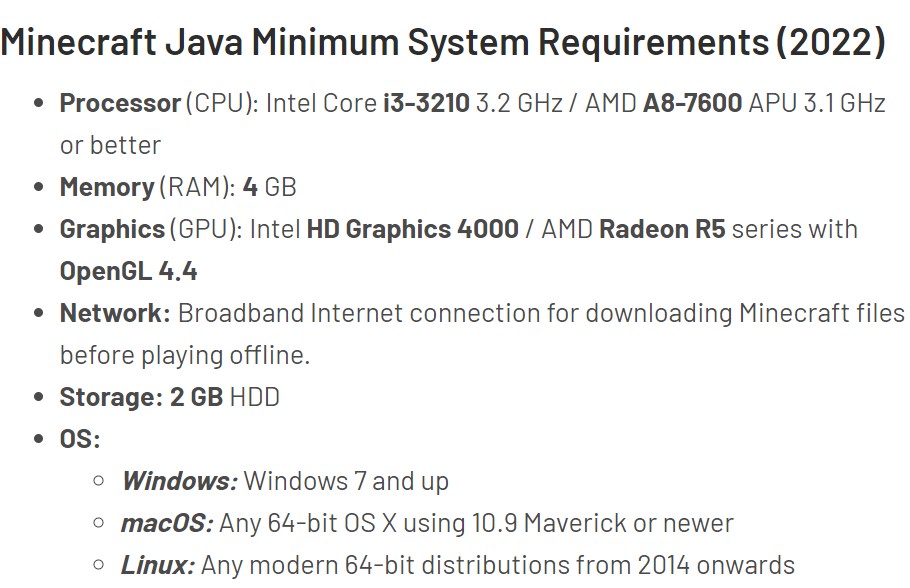 Stop background downloads & unnecessary processes: Multiple concurrent activities result in severe data depletion, which affects all online games, not just Minecraft. The most common offenders are, of course, torrent clients and active downloads. Close any other file-sharing software using Task Manager to guarantee it isn't operating in the background.
Disabling battery saver: While this option helps to increase your battery life, it hampers everything that consumes it, such as online games. Turning it off in the settings could enhance Minecraft substantially.
Keep your PC clean: Almost every computer's performance degrades with time. The collection of garbage files and programs is the primary cause of this delay. To make your computer work quicker, clear off temporary files, archive or remove unnecessary papers, and uninstall games you no longer use.