However, once you start experiencing lag with DayZ, it may no longer seem so attractive. A lot of causes could be causing the DayZ latency issue. Because there are multiple possibilities, you must rule them all out before considering this problem solved.
Meanwhile, if the problem persists, exiting the game and restarting it in LagoFast is the following approach. It is a well-known game booster that is trusted by players all over the world. We'll go over everything in detail below.
PART 1: How to check lag issues in DayZ?
PART 2: Steps to get your dayz latency fixed
PART 3: What causes DayZ to crash on Windows?
How to Check Lag Issues On DayZ
?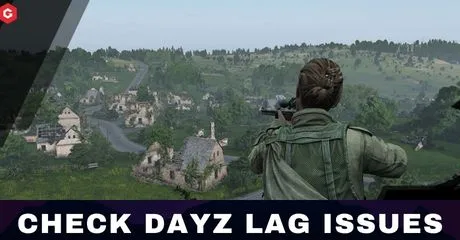 By popular vote, LagoFast is the best virtual private network (VPN) game booster for smoothly playing DayZ. While there need to be more servers to accommodate everyone who wants to play, several gamers have succeeded with the easy lobby service. If you want to continue playing without losing progress, you'll need LagoFast to resolve all the problems. It would be best if you played the game without encountering DayZ latency spikes that could affect other servers.
Moreover, the product's advantages, which may influence your decision to get it right now, are as follows:
Reducing the extent of connection dropout is the first benefit of using LagoFast when playing DayZ.

A more rapid connection, so online gamers can enjoy buttery-smooth action.

The accessibility and general availability also make it a great option.

The cutting-edge game data transmission technology is ideal for locating active DayZ lobbies quickly.

Users can rest confident that they are never far from a fast connection server because of the proliferation of data centers.

It facilitates music playback in-game.

If there are any problems with playing, a pay-per-minute system can be set up to solve the problem.
Download LagoFast and start your 7-day free trial today!
Step 1: Download LagoFast
Step 2: Look for the game you want by typing "DayZ" into the search bar and clicking on it.
Step 3: You may see more than one server option available, so choose the one that best suits you.
Step 4: Once you know your ping, select "Game Boost" to initiate the game.
Steps to get your DayZ latency fixed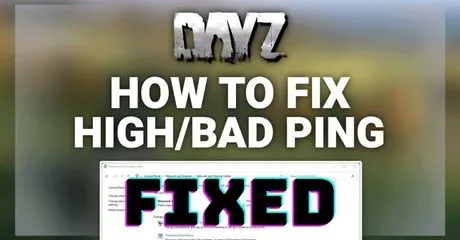 Even though it is frustrating, you are not alone in dealing with a delayed DayZ server. Millions of users have all had the same issue. More importantly, we hope you should be able to repair it through the following steps readily:
FIX 1: Check That Your PC Fits the System Requirements
If your PC does not meet the system requirements for DayZ, you may experience game lag. So, before you try any additional repairs, check the minimum system requirements, which are as follows:
Computer Operating System: 64-Bit Windows 7 or Windows 8

Intel Core i5-4430 processor

RAM Capacity: 8 GB

Hardware requirements for graphics: NVIDIA GeForce GTX 760 or AMD Radeon R9 270X

DirectX: Version 11

Space for storing: 16 gigabytes

A DirectX®-compatible sound card.
Fix 2: Update Your System Drivers
The game latency issue will arise if your system drivers are corrupted or faulty. Updating the graphics driver can improve your graphics card's performance and help you avoid numerous future complications. In addition, updating the network driver enables you to improve network stability and minimize network latency on your PC.
You may update your drivers in two ways: manually and automatically.
Fix 3: Update Your Windows Operating System
Lag commonly occurs when your Windows operating system needs to be updated. An older update version will be missing parts required in the game to work right. Install a new Windows update, and check to see if it is available.
The steps to manually download Windows updates are as follows:
Right-click the Windows logo on the taskbar.

Then, choose "Settings."

In the new window, select Windows Update from the menu on the left side.

Then select the "Update Now" option.

If an update is available, select it and hit the Install now button.
Once the updates have been installed, you will be asked to restart your computer. Further, start-up DayZ and see if the stuttering problem persists.
Fix 4: Check If Your Antivirus Is Causing the Dayz Lag Issue
Lag spikes on PC games are expected if the antivirus tool continually scans the game files for dangers to the system. You can see if this is the problem by disabling your antivirus software and attempting to launch and play DayZ. If the game does not lag, freeze, crash, or have increased framerate drops while the antivirus program is off, you must add DayZ to its exemption list.
Easy steps to disable your Windows antivirus software are as follows:
To begin, select the Start button.

Select the Settings menu option.

Select "Update & Security" from the menu.

Select Windows Security from the menu.

Select Virus and threat protection by clicking on it.

Select the Manage Settings option.

Put the real-time protection switch into the off position.
Furthermore, adding DayZ to the exception list of antivirus software includes the following steps:
To get started, click the "Start" button.

Select the Settings menu option.

Select "Update & Security" from the menu.

Navigate to the Windows Security menu.

Navigate to the Virus and threat prevention menu option.

Select the Settings tab and then click Manage.

To add or delete exceptions, click the Add/Remove button.

Select the "Add an exclusion" button.

Click Folder.

Please navigate to the directory where DayZ is stored and choose it.
Fix 5: Run Dayz as An Administrator
The game lags because it is not permitted to use specific Windows components. You should try running the game as an administrator and see if the problem persists. Follow these steps to run your game as an administrator:
From the DayZ game's installation folder, select it with the right click and then click "Play."

Make sure you select Properties.

Navigate to the tab labeled "Compatibility."

Ensure that the box labeled "Run this software as an administrator" contains a checkmark before proceeding.

To begin, select Ok after clicking Apply.
What causes DayZ to Crash on Windows
?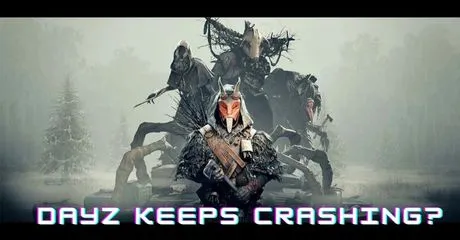 After noticing frequent crashes in the game, we found that a combination of factors caused the problem. Some of the causes of game crashes include, but are not limited to:
If you're using Steam to launch the game, you may have customized the application with command-line arguments. To determine if a particular parameter is at fault, you can try to disable it and see if it helps.

Corrupt graphics drivers are another cause of DayZ crashing. The graphics driver is crucial for connecting your game to your computer.

The 32-bit and 64-bit variants of most Steam titles are available for different computer architectures. Errors can occur if the wrong piece is activated, which isn't compatible with your machine.

All games use a particular file on your computer to save settings. The saved settings are read from that file upon start-up. Your game will frequently crash if the file is broken or missing parts.

You will have many problems, including the game crashing if the DayZ game files themselves are incomplete or corrupt. Here, we can use the in-game system to check its legitimacy. For example, many gamers use Discord Overlay because it makes recording and sharing gameplay footage easy. There are times, however, when this overlay causes Discord to crash due to incompatibilities.

Like any game, DayZ includes a recommended PC configuration and minimal requirements that are routinely disregarded. You can only play DayZ on your computer if it meets these specs.
Final Verdict
DayZ is an open-world survival video game that you can play. In the game's early years, the optimization could have been better than it is today. Even though there hasn't been an efficiency issue for quite some time, some DayZ players still report low frames per second (FPS), stuttering, fps drops, spikes, lagging, and high latency. As a result, we made this guide to improve your overall performance in DayZ.