Call of Duty: Warzone 2.0 will be a growth of the Modern Warfare II universe and will make full use of cutting-edge technology (shared for the first time in Call of Duty) to deliver a new, more fluid pre, during, and post-battle royal gameplay experience. The Warzone 2 map, game mode, and equipment have all undergone significant changes in this update. But some folk can't start or launch Warzone 2 on pc. Some players ask "why Warzone 2 doesn't load?" In this article, we will teach you how to solve Warzone 2 start failure issue and the most effective way to solve startup failure problem is Lagofast, which can easily solve various problems in Warzone 2, such as lag, packet loss.
Part 1: The Best Way to Solve Warzone 2 Won't Start Issue
Part 2: Other Ways to Solve Warzone 2 Won't Start Problem
Part 3: Why Warzone 2 Won't Start
The Best Way to Solve Warzone 2 Won't Start Issue
Warzone 2 expands the environment to include rivers, lakes, parts of the ocean, and more locations with standing water, and players are expected to fight on land, sea, and air. Many players are ready for this new series of challenges and opportunities. But some folk encounter problems when they start Warzone 2. Some players reacted that Warzone 2 could not be started and loaded on pc. The cause that Warzone 2 won't start is the most likely network connection failure. Don't worry! LogaFast will help you solve the problem that Warzone 2 won't start. LagoFast is an excellent game-specific acceleration program. lagoFast has more than 8 years of experience resolving gaming issues using industry-leading data transfer methods and is aware about a variety of game-related concerns. LagoFast's outstanding compatibility enables it to simultaneously adapt to a number of challenging network conditions. Additionally, it will offer you access to real-time network identification and connect you to the most advantageous network node utilizing ping values as a guide. For the ultimate gaming experience, LagoFast also offers special lines in 60 different nations that you may use whenever and wherever you like. I'm certain you'll absolutely love LagoFast if you're ready to give it a try!
Here are the benefits of LagoFast.
Well-developed and expert

Provide a Warzone easy lobby

Pay-per-minute service

Self-developed game data transmission technology.

Lowest monthly plan among the available goods
Let me tell you how to use LagoFast.
Step 1: Install LagoFast by clicking "Free Trial".
Step 2: Type "warzone 2" into the search box and click it.
Step 3: Choose the server that suits you.
Step 4: Press the Boost button to begin.
The ping and packet loss rates, which are both shown in real-time, have a direct influence on Warzone 2's frame rate performance.
Other Ways to Solve Warzone 2 Won't Start Problem
Activision has announced that everyone will be able to play Warzone 2 for free. Thanks to some modifications made to PlayStation Plus and Xbox Live in recent years, it's likely that you won't need an active PS Plus or Xbox Live Gold membership to enjoy Warzone 2 - as has been the case for its predecessor for the past 12 months. Many players are eagerly waiting for Warzone 2 for a long time. That's why it is significantly urgent to solve the problem that Warzone 2 won't start or launch.There are several other ways to fix the problem that Warzone 2 won't load, although not as helpful as Lagofast.
Check the servers for Warzone 2: Check to see if the servers are to blame for the transmission issue. The Activision Online Services website has all the most recent news available. Please wait for the most recent information if the service is unavailable or otherwise undergoing maintenance.
Switch to a wired transmission: Transmission errors in Warzone 2 could be brought on by an atypical network transmission, for example. A wired connection is more reliable for Warzone 2 than a wireless network. When Warzone 2 won't launch, switch to a wired network for a better gaming experience.
Try restarting your router to transmit wirelessly: After the router has been activated, reconnect to the computer. Playing Warzone 2 will allow you to see if it has recovered.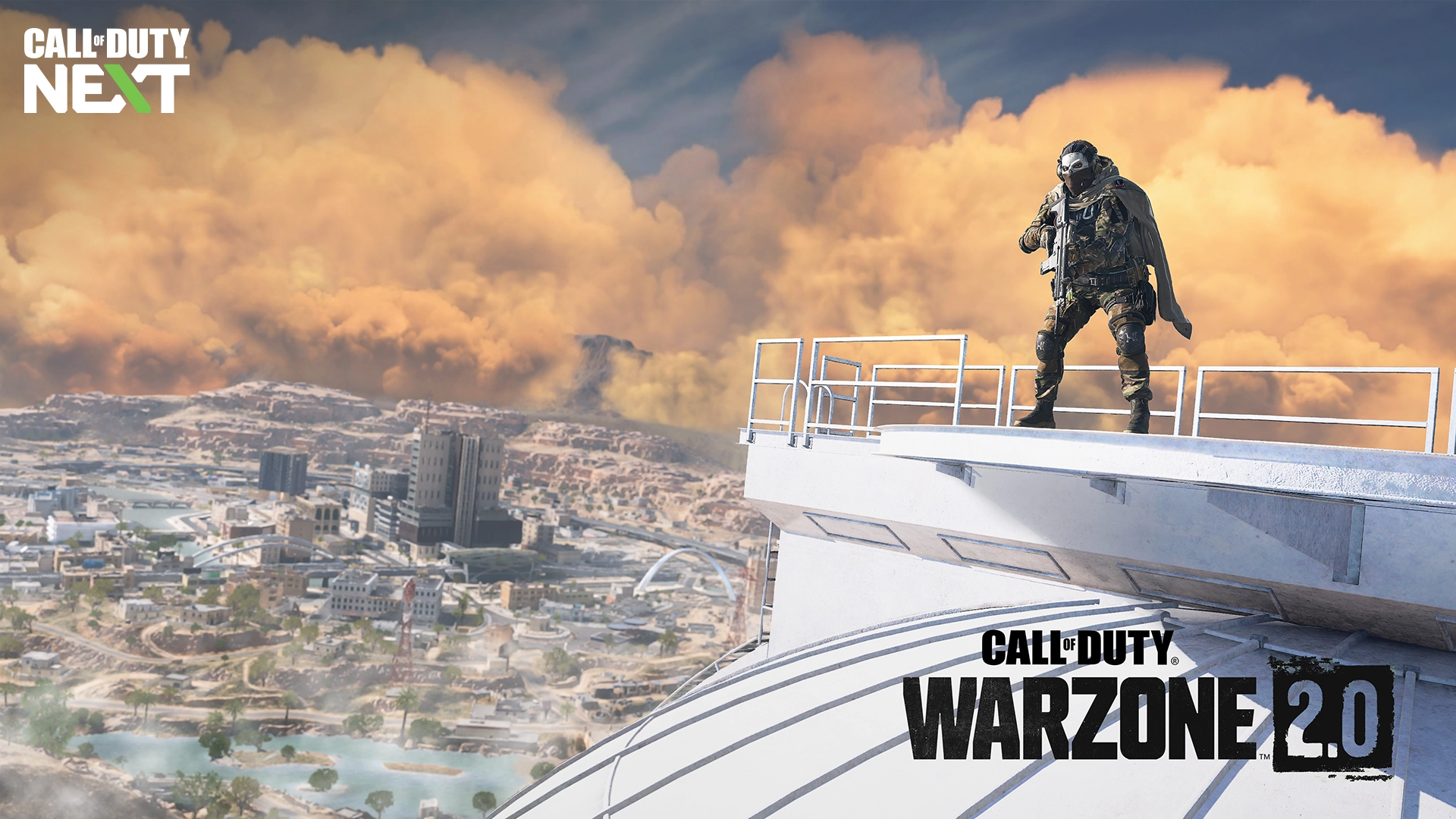 Why Warzone 2 Won't Start
The map for Warzone 2 has been created using cutting-edge tools and the studio's philosophies. Al Mazrah is in the desert, but it has "a mix of industrial areas, towns, a city, and of course water," and it has a lot of "cool elevation." It's also very big, and there are caves and underground chambers to explore. The in question Call of Duty battle royale map is the largest one yet. Players who are eager to experience Warzone 2 in order to play the new game content have encountered a number of an unexpected problem. For various reasons, players complained about errors such as data being difficult to load, Warzone 2 not being able to install on PC, and Warzone 2 not starting. Players may experience issues unrelated to their skill level, but these issues still have an impact on the game's plot, which greatly affects their ability to accomplish the game's objectives. For Warzone fans, the issue that Warzone 2 can't start is torment. Maybe lots of players are curious about why Warzone 2 won't start. Let me tell you several common reasons.