In the multiplayer mode, however, issues about lag and latency may cause the game to become repetitive and uninteresting. Who among your close friends wouldn't be interested in getting together to play Starbound? On the other hand, if you frequently become disconnected from the server or experience drops in your frame rate (FPS), you can become frustrated and decide to stop playing altogether.
In order to overcome this problem, LAGOFAST, the ultimate game enhancer, is necessary. It will not only enable you to continue playing, but it will also make it possible for you to keep up with your friends on a server that is significantly faster and more reliable.
PART 1: Why is my Starbound laggy in multiplayer mode?
PART 2: How do I get rid of lag on Starbound?
PART 3: How to fix Low Frame Rate in Starbound?
PART 4: How does Starbound multiplayer work?
Why is my Starbound laggy in multiplayer mode?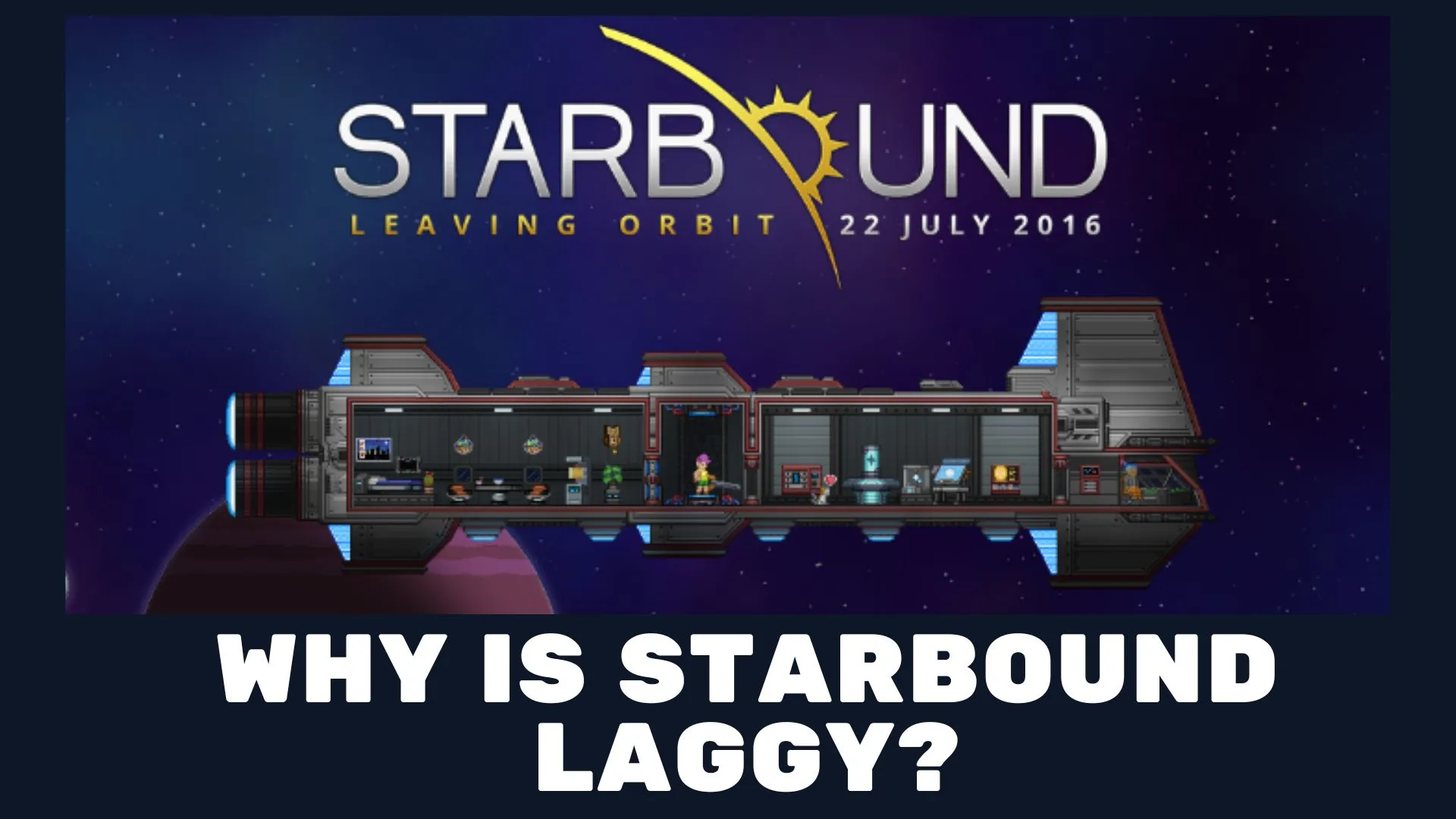 You're in the middle of a game with some buddies, and you've reached a crucial moment. One successful attempt is all you need to increase your odds of winning. When the picture suddenly stops, you are in the ideal position to launch an assault and have a clear view of the enemy. You wake up the next morning to find out that you've been killed and that your team has lost the game. We are aware of how aggravating this situation might be. If you are seeing this, you may want to resolve the lag in your connection. To the advantage of each and every one of us! Lags are noticeable delays that occur between the activities taken by players and the response given by the server. This is a problem that a lot of gamers face, especially when playing Starbound.
There is just one solution that we can provide. This is the LagoFast!
Our goal at LagoFast is to create cutting-edge technologies that will significantly improve the performance of your network.
Your connection to the Starbound server will be more stable if you use LagoFast since there will be fewer hops between you and the server. As a result, there will be significantly reduced lag when playing online games.
We have over 60,000 distinct GPN proxy server permutations ready to handle your connection from any of the 190 countries and thousands of games we support.
Thanks to LagoFast, your game data will be delivered to the server in the quickest and most effective manner possible.
To ease out your gameplay, download LagoFast; and enjoy the game through following steps:
Step 1: Download LagoFast.
Step 2: Find the game by typing "Starbound" into the search bar and clicking on it.
Step 3: A number of servers may be suggested; choose the one that interests you the most.
Step 4: Your ping will be shown to you before you start playing, then select "Game Boost" to start playing.
How do I get rid of lag on Starbound?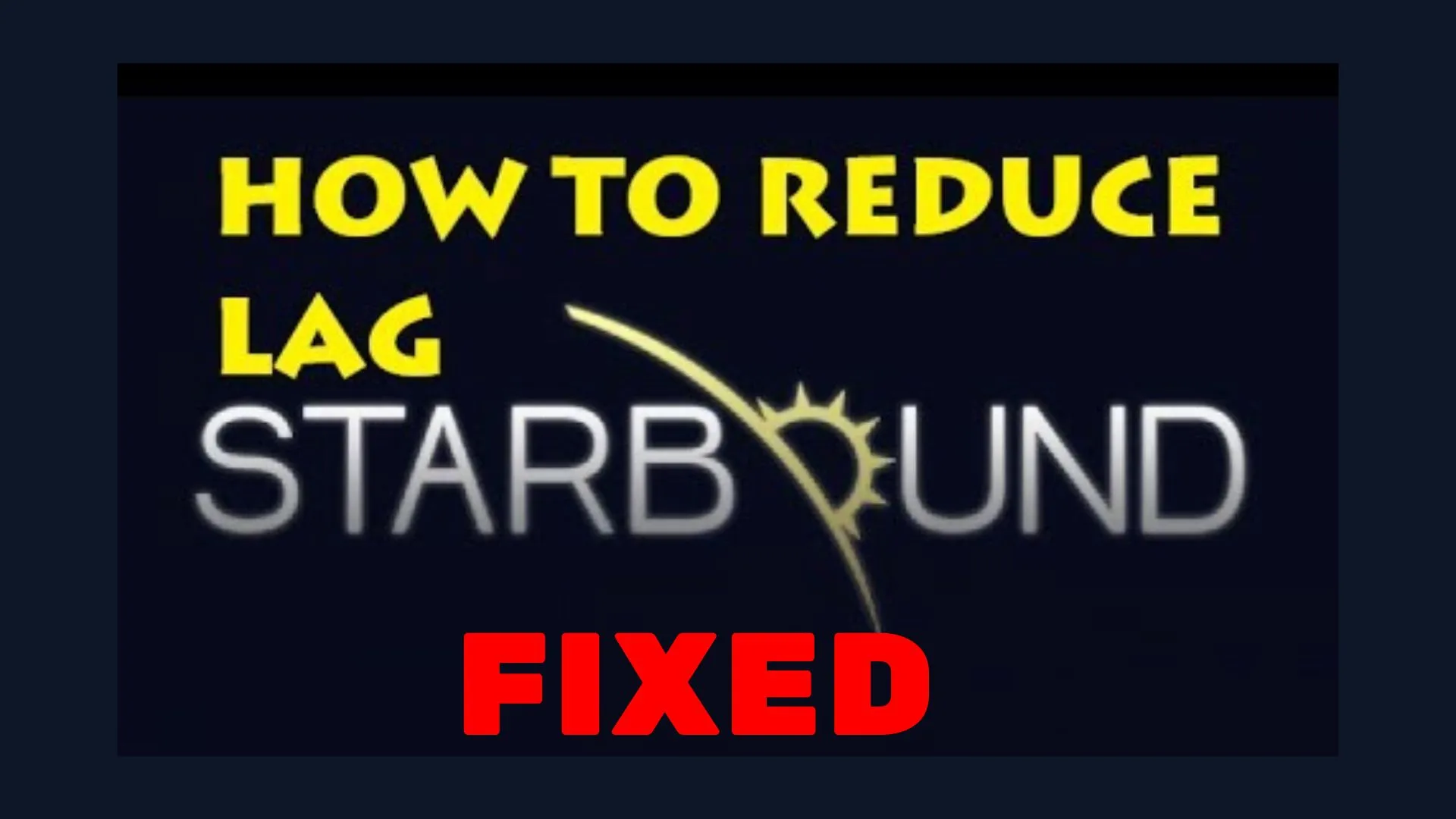 If you're experiencing slowdown in Starbound, try these easy solutions:
First, make sure your computer meets the game's recommended specs. The computing power required by Starbound may be beyond the specifications of your personal computer. You should upgrade your computer to the specs stated in the game's system requirements.
In-game options to reduce the game's system requirements include lowering the resolution and graphics quality. The game's visual quality can be toned down as well by adjusting the settings in the options menu.
Attempt to play with various visual settings, such as lowering the screen's resolution, the quality of the render, the texture resolution, and so on.
You may want to turn off any unnecessary apps or gadgets so that you may devote your full internet bandwidth to your online game.
The speed and reliability of wired connections make them desirable over wireless ones.
If you play games online, you should disable automatic software upgrades. While it's important to keep your computer up-to-date, temporarily disabling software updates is fine.
Mid-game software changes might cause problems on your connection and cause noticeable latency. Immediately disabling these updates will have a beneficial effect.
How to fix Low Frame Rate in Starbound?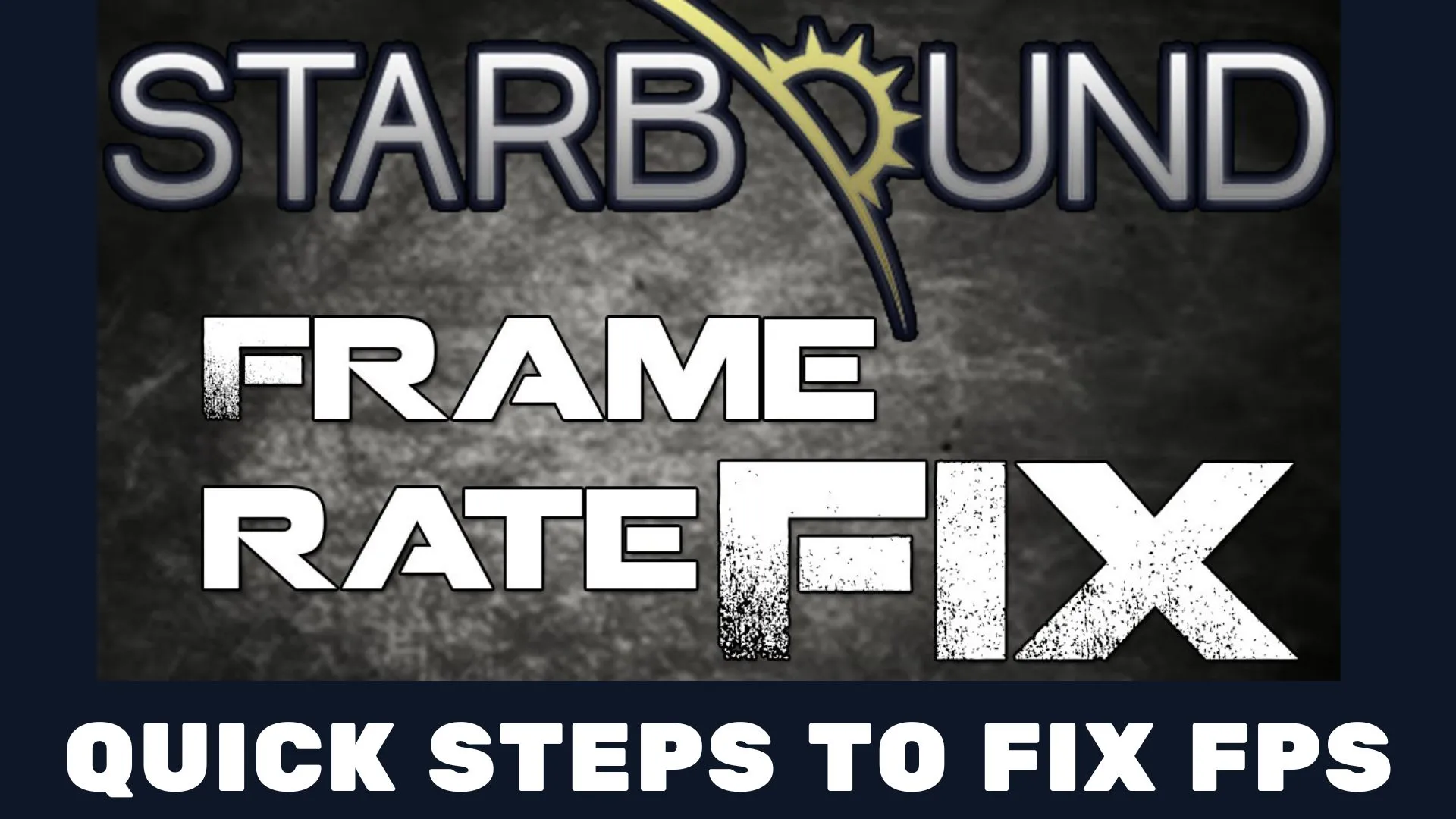 METHOD # 1
Please put an end to Starbound and log off Steam.
Open the Steam folder and deselect the compatibility mod checkbox in the settings for the Steam.exe file.
In the command prompt, open the "run" window and type "regedit" in that window.
Stay on the established route:
HKEY_CURRENT_USER\Software\Microsoft\WindowsNT\CurrentVersion\AppCompatFlags\Layers to delete any entry there that has a route to steam. If you do not find any recordings in those locations, proceed to the next step.
Repeat the previous step with the following directory structure:
HKEY_LOCAL_MACHINE\Software\Microsoft\WindowsNT\CurrentVersion\AppCompatFlags\Layers.
Perform the second step one again.
Launch Starbound after you've opened Steam.
METHOD # 2
In the event that you are running an AMD card, you can give the following solution a shot:
Launch the settings for your graphics card, then turn on:
1. Three layers of buffering
2. OpenGL
3. «Vertical sync»
Make sure that the "force options to be active" option that allows you to override the game's settings is turned on.
How does Starbound multiplayer work?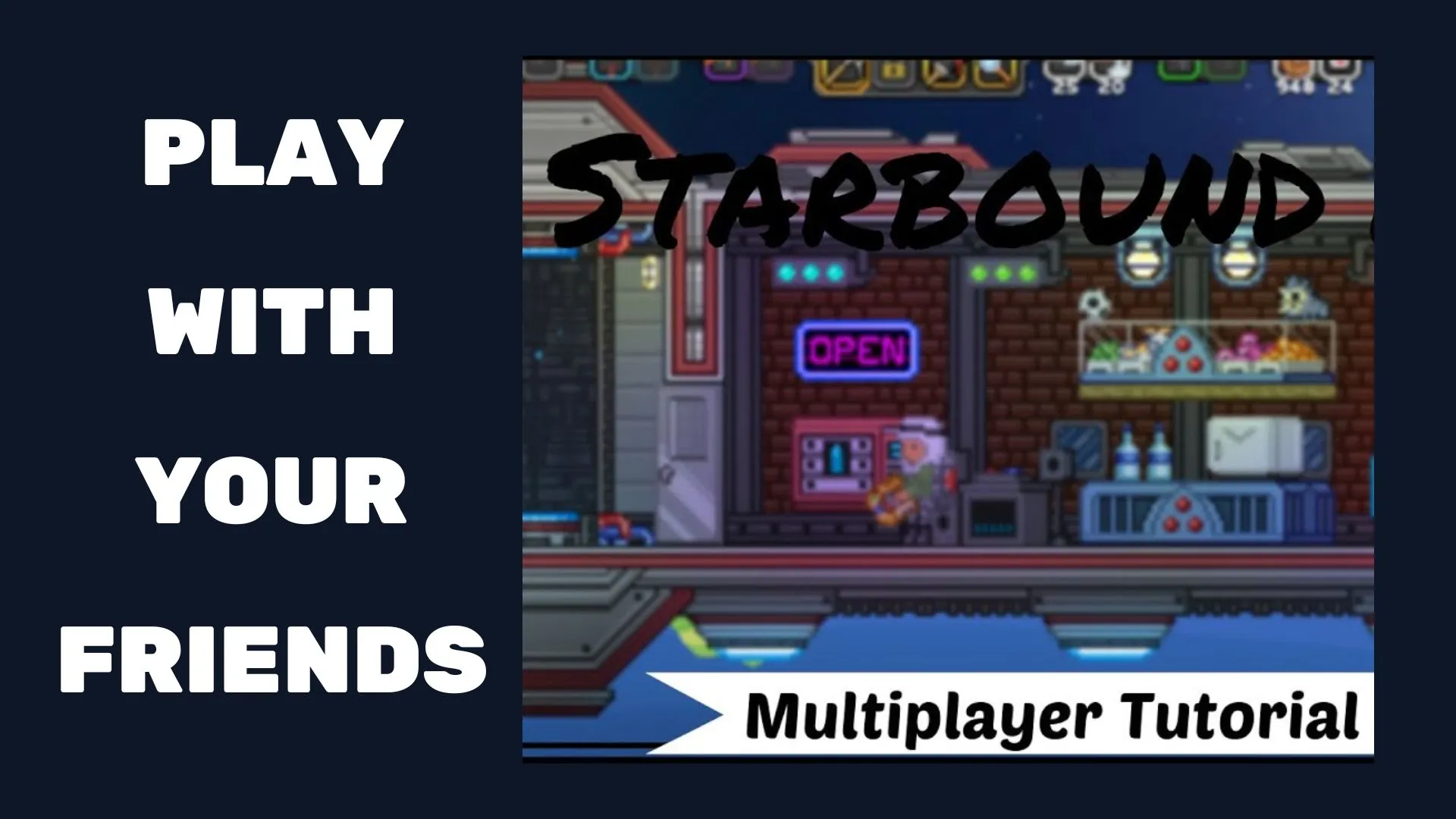 Check out Steam Networking
Using Steam makes it simple to get in touch with your friends so that you can enjoy everything that Starbound has to offer together. Find the person you want to play with in your friends list, right-click on their name, and then select "Join Game" from the context menu that appears. Following these steps will connect you to their currently active Starbound game world. On their end, everything having to do with the game will appear normal, even if it isn't actually normal.
Try a Standalone Server
The ability to setup private servers in Starbound is available when the game is launched from Steam. If you select this option, your computer will act as a server anytime another player launches Starbound and executes the starbound server.exe program. Even if you exit the program, the game will continue to play if the software is still running in the background.
Use a Setup Server
Users of Linux or Ubuntu who take pleasure in playing Starbound have a selection of options available to them. This means that the user needs permission to utilize any and all administrative tools, including the internet and any and all routers that are part of the server. In addition, it is of the utmost importance to have access to the firewall settings for the server as well as the internet.
Switch to Multiplayer Mode
Connect with your friends the old-fashioned way in order to play. It is possible to link up with other players and engage in endless play if you launch the Starbound server from within the game's directory.
Configuring the Client Setup
Turn on the game through a game booster and select the "Multiplayer" option from the main menu. You are given the option to pick which of the playable characters you would like to concentrate on. In order to use, you will need to provide both a DNS name and an IP address. If the username and password for the server have already been established, enter them here; otherwise, leave these fields blank. Choose the "Join Server" option when you want to connect to the server. Encourage your friends to sign up for the server with you.
WHAT IS THE MAXIMUM STARBOUND PLAYER LIMIT?
There is no upper limit on the number of players that can participate in Starbound so long as the server can handle it. Altering the Advanced Server Configuration by modifying the Starbound.config file gives players access to additional options that can expand the game's potential.