Riot Games created the MOBA game League of Legends. The goal of this game is to control heroes with unique skills to fight against each other, and the game's victory condition is to destroy the opponent's base crystal. League of Legends is so popular among gamers that tournaments are held every year, and 44 million viewers watched the 2019 Global Finals finals online at the same time, live in 16 languages on 20 platforms. However, if you experience high ping in the game, it can significantly affect your actions and cause you to lose to your opponents. As a result, it is critical to monitor ping in real-time. In this case, we recommend LagoFast, a ping test LOL game booster.
Part 2: Why do I Encounter High Ping During Gameplay?
Part 4: How to Get Lower Ping League of Legends?
What is Ping?
Ping is the signal sent between the player issuing the command and the server responding to it. This signal, which is measured in milliseconds (ms), indicates how long it takes for a packet to travel from the computer to the server and back. This is commonly referred to as the latency between the computer and its server. So, what do the terms Low Ping and High Ping mean? It actually refers to a number range. In LOL, any ping value less than 20ms is considered Low Ping, while any ping value greater than or equal to 150ms is considered High Ping. A low ping value is critical for games with a high level of operation, such as LOL. If your opponent's network is superior to yours while playing against the enemy hero, you may be killed by him without even realizing it.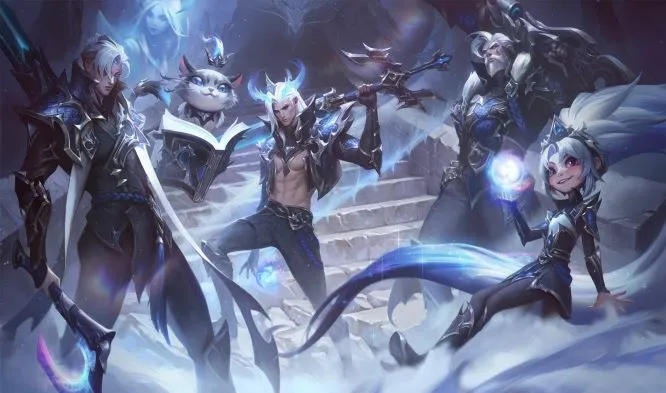 Why do I Encounter High Ping During Gameplay?
It is very frustrating to have high ping in a game, even if you have excellent gaming skills, they will be ruined by your computer's slow response. So, why do we experience such high ping when playing LOL? Even if you have a fast internet connection. We've gathered a list of reasons to help you.
Many background apps: Many applications are running in the background to keep the computer running properly. When we turn on the computer, we also launch a slew of applications, including browsers and chat software. However, all of these applications consume CPU processing power and network data, causing LOL to fail to allocate the resources required to run the game smoothly. The Google browser, in particular, can consume a significant amount of CPU.
Firewall/anti-virus software blocking: We usually install antivirus software to protect our computers, and the firewall that comes with the computer also serves as a safeguard. However, if they misinterpret LOL as malicious software, they will prevent it from running properly. Anti-virus software/firewall scans our computer on a regular basis to prevent viruses from infecting it. Once they believe LOL is a threat to the computer's security, they will monitor its network activity, resulting in high ping or, worse, LOL will not able to open.
Not meet the minimum system requirements: To ensure that gamers have the best possible gaming experience in their meticulously constructed games, game developers normally list the minimum system requirements on the game download page, and LOL is no exception. Playing the game smoothly may be challenging if your computer is not strong enough to match the minimum system requirements.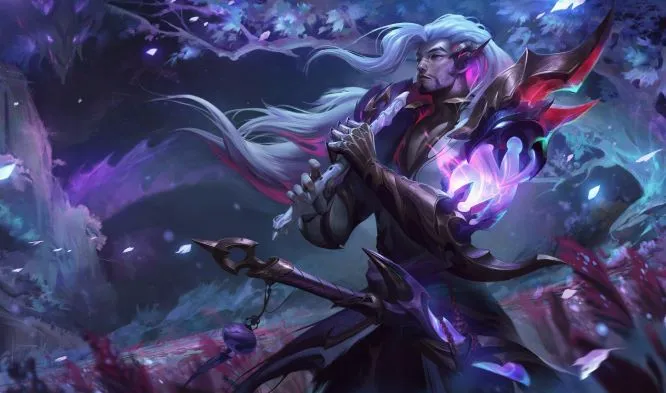 Ping Test LOL
If your computer satisfies the minimum system requirements to play LOL but your internet connection is inconsistent, then test ping may be of great use to you when playing LOL. You may test the network conditions before starting the game to ensure a smooth and flawless gameplay experience. In this case, I strongly introduce LogoFast, a game booster that can detect real-time LOL ping and packet loss rate and enhance the network environment when your ping is too high, producing a comfortable gaming experience for you at all times. LagoFast is also incredibly simple to use, you may have a fluid visual experience with the one-click boost. LagoFast is the only game booster and game VPN with a time charge plan, so you don't have to worry about it being too expensive.
Let's see the features of LagoFast:
Pay per minute, more friendly to your wallet!
Boost FPS while reducing ping value
Support more than 1000 games
Real-time ping test and packet loss rate
Simple to use, with only one click boost
Then, let's see how to use LagoFast.
Step 1: Download LagoFast.
Step 2: Type " League of Legends " in the Search box and click on it.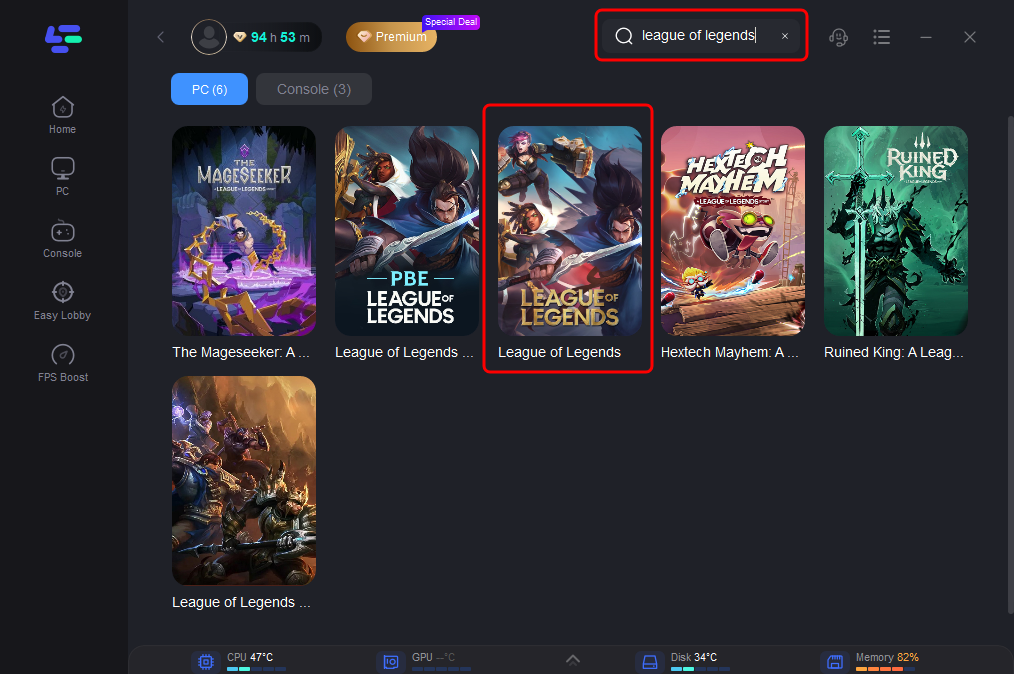 Step 3: Choose you're the best nodes by yourself.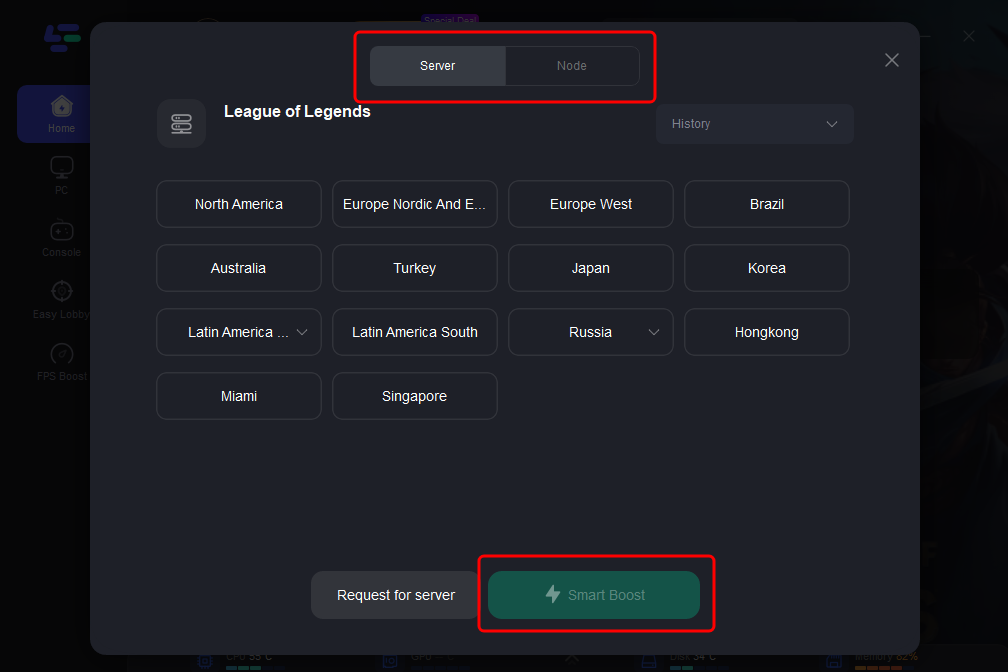 Step 4: Click the Boost button to start boosting.
This page displays your real-time ping rate and packet loss rate in LOL.
Furthermore, you may tailor the FPS choices to your preferences in order to find a game that best suits you. To accomplish this:
Step 1: Click on "FPS Boost" on the left side.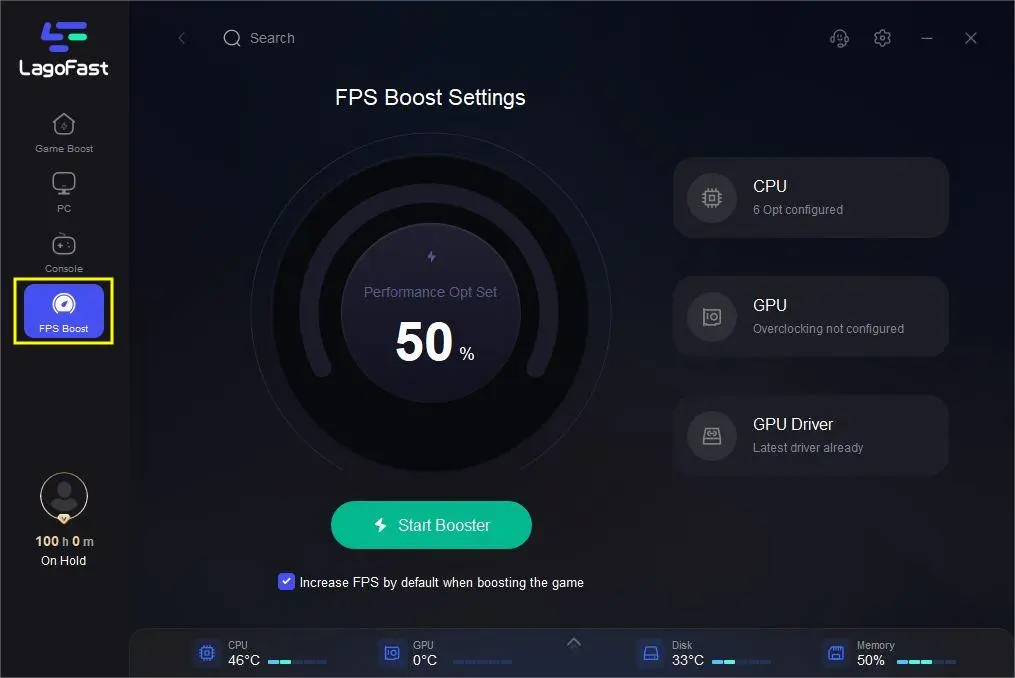 Step 2: Click "CPU Optimization" on the FPS Boost page and choose the settings that you want to open.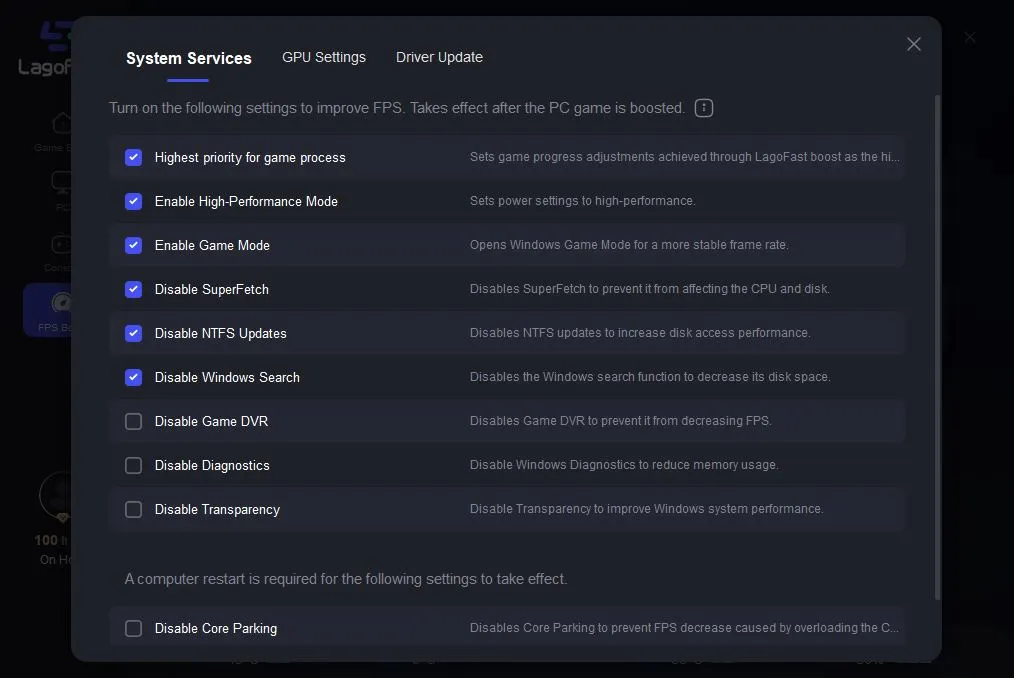 Step 3: Click "GPU Settings" on the FPS Boost page.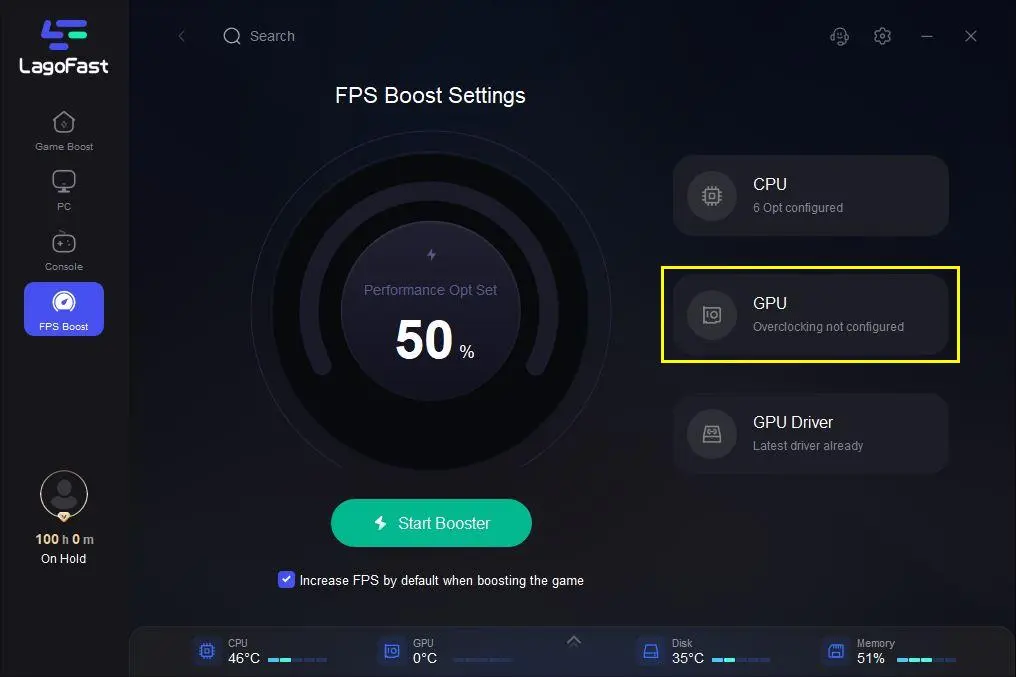 Step 4: Slide to choose your overclocking level in the first bar and tick "Enable GPU Boost" in the second bar.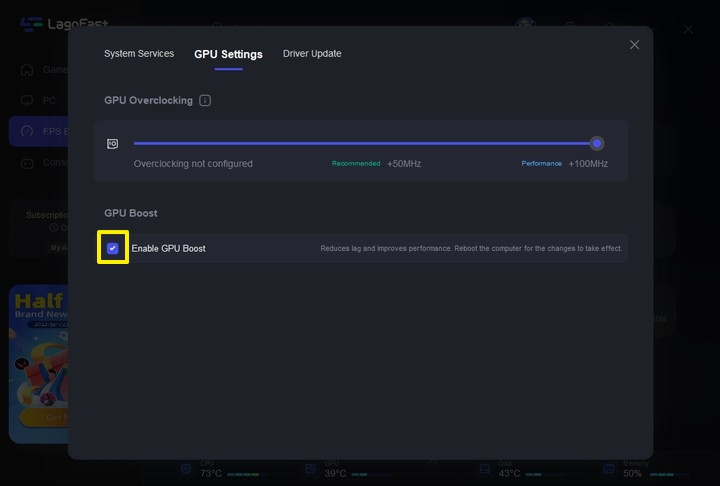 Step 5: Click "GPU Driver" on the FPS Boost page to check your GUP Driver updating version.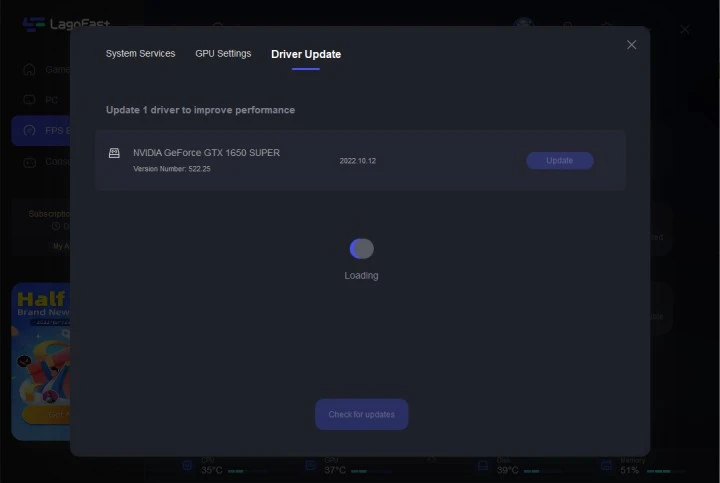 At last, you need to return to the FPS Boost page, and clicking "Start Booster" is OK.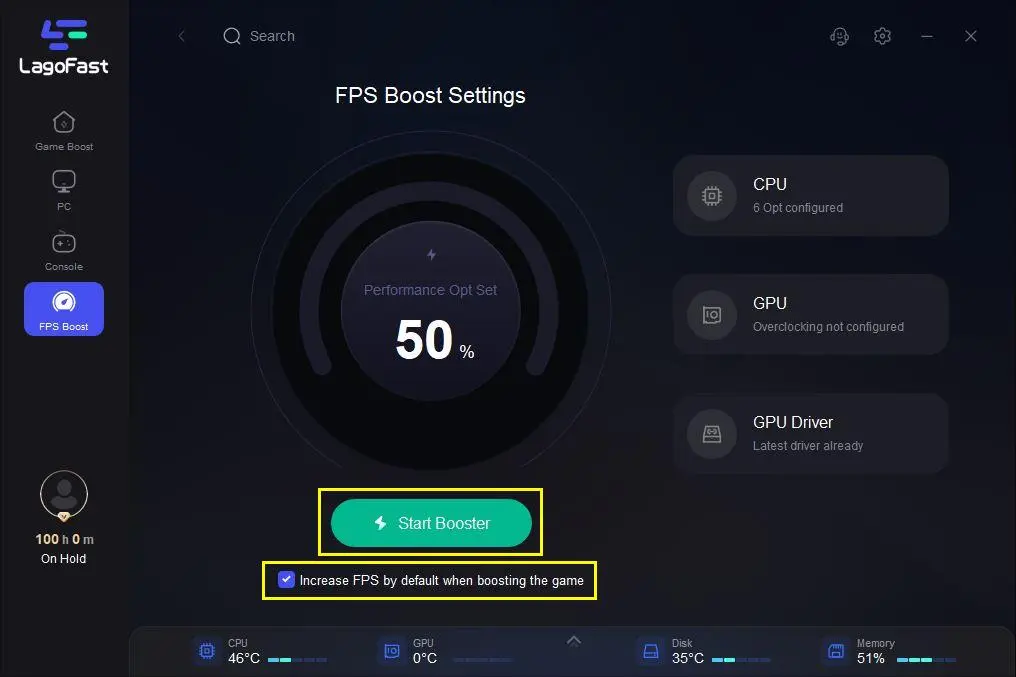 Another way
There is another way to check your ping before you start LOL if you are playing on a North American server. Begin by selecting Run from the menu. You can do this by simultaneously pressing the Windows and R keys. After that, type "cmd" into the box that appears. When you press enter, a black box will appear on your screen. Enter the command ping 104.160.131.3 -t. This will display your ping time.
How to Get Lower Ping in League of Legends?
Ping test is merely a tool for determining the status of your network. If you are not using LagoFast to implement the ping test in LOL, you may need to investigate ways to reduce ping. Don't worry, we've compiled a list of options for you to get a lower ping in LOL.
Delete temporary files: When we use browsers or play games, they typically generate a large number of temporary files, some for storing information such as browsing history, and others simply to allow the game to start faster. On the one hand, too many of these temporary files may occupy too much system space; on the other hand, temporary file corruption may cause the game to run incorrectly and become laggy. To get rid of the lag, we need to delete these temporary files.
1. Right-click on the system partition C in My Computer or This PC and select Properties.
2. Click the Disk Cleanup button on the General tab.
3. Scroll down the list of Files to Delete and select Temporary Files.
Using a wired network connection: With the popularity of wireless networks, most of us use WIFI in our lives. but wireless networks are very unstable and easily interfered with. This can cause your ping value to fluctuate widely. So we recommend using a wired network connection when playing LOL, it's more stable and you don't have to distribute network data with other devices. If your conditions do not allow you to use a wired network, then shorten the distance between the computer and the router, or reduce the obstacles between them.
Update network driver: A network device driver is a collection of files that allows a network device to communicate with the operating system of a computer as well as other computers and devices. They are required for interfacing hardware to hardware and hardware to software. All network-related processes of our computer are related to the network driver. If they are old, corrupted, and missing, which may cause high ping, so we need to update them.