Overwatch is a popular first-person shooter game developed by Blizzard Entertainment that will be updated this year. Overwatch 2 will continue to provide an epic gaming experience after the original version has been refined. To speed up the game's slow progress, the developers reduced the team size from 6v6 to 5v5 and redone the tanks. The game also includes a new PvP mode called "Push", in which teams compete for control of bots by pushing them to the opposing team's side of the map. Meanwhile, existing game modes like Raider Points may be removed from Overwatch 2. More maps with dynamic effects will be added to the popular PvE game mode. In order to enrich the visual experience of players, the game has improved the original engine so that it can better present gorgeous environments and shadow effects. All the game characters will also have a new appearance, richer details, and more detailed picture quality. The official prepared such a large gift for the players, but do you really have enough performance on your computer to play smoothly? What you should do when Overwatch 2 FPS drops? For better gameplay, I'll introduce LagoFast to you, which is the best game booster for Overwatch 2!
Part 1: LagoFast: Your Best Game Assistant
Part 2: Useful Fixes to Overwatch 2 FPS Drop
Part 3: Something You Should Know About FPS
LagoFast: Your Best Game Assistant
The high quality of graphic details and smooth gameplay are the most appealing aspects of PC games, but things do not always go as planned. During Overwatch 2, we frequently encountered many gameplay issues, such as lag, low FPS, and high ping, but these were no problems for LagoFast. It is a group of experts with over 8 years of experience dealing with game issues. You will have the best gaming experience with LagoFast! He also has a lot of advantages. To begin with, the worldwide acceleration routes allow you to enjoy the acceleration service at any time and from any location. The powerful compatibility of LagoFast allows you to adapt to complex network conditions and use other software while playing without issue! You might not believe that LagoFast is a game booster that provides time charge service, you can stop it whenever you want! Come to use the best game booster for Overwatch 2!
Let's see the features of LagoFast!
Free trial
Pay per minute, stop it whenever you want!
Exclusive routes all over the world, use it wherever you want!
Create by the team with over 8 years of experience
Fix Overwatch 2 low FPS easily
With only 4 steps, you can experience enjoyable gameplay:
Step 1: Download LagoFast and register.
Step 2: Type Overwatch in the Search box and choose it among the results.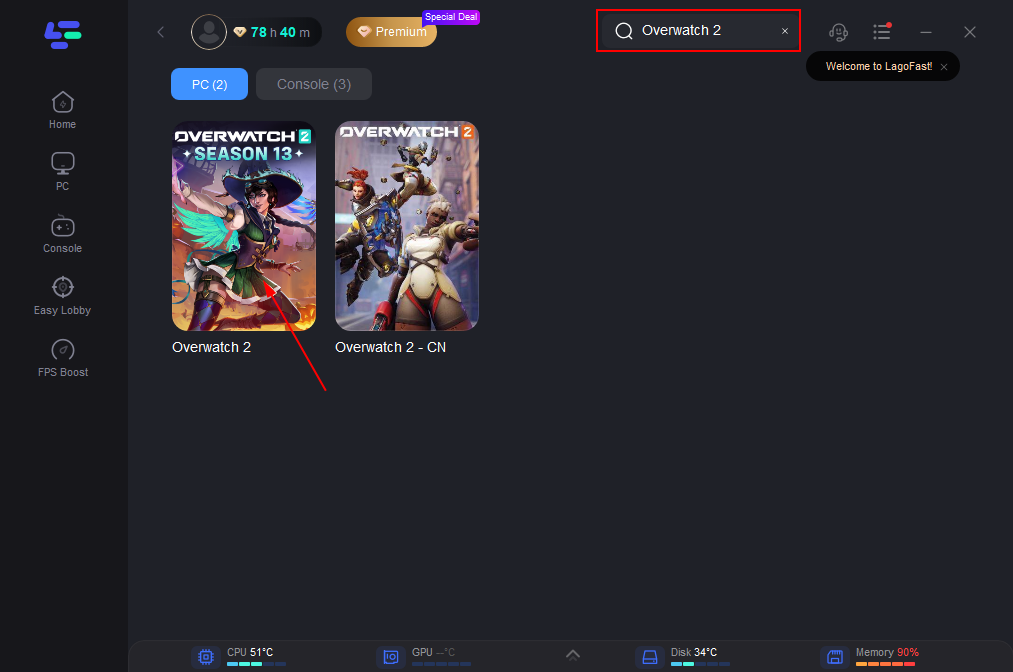 Step 3: Choose your needed server and the best nodes by yourself.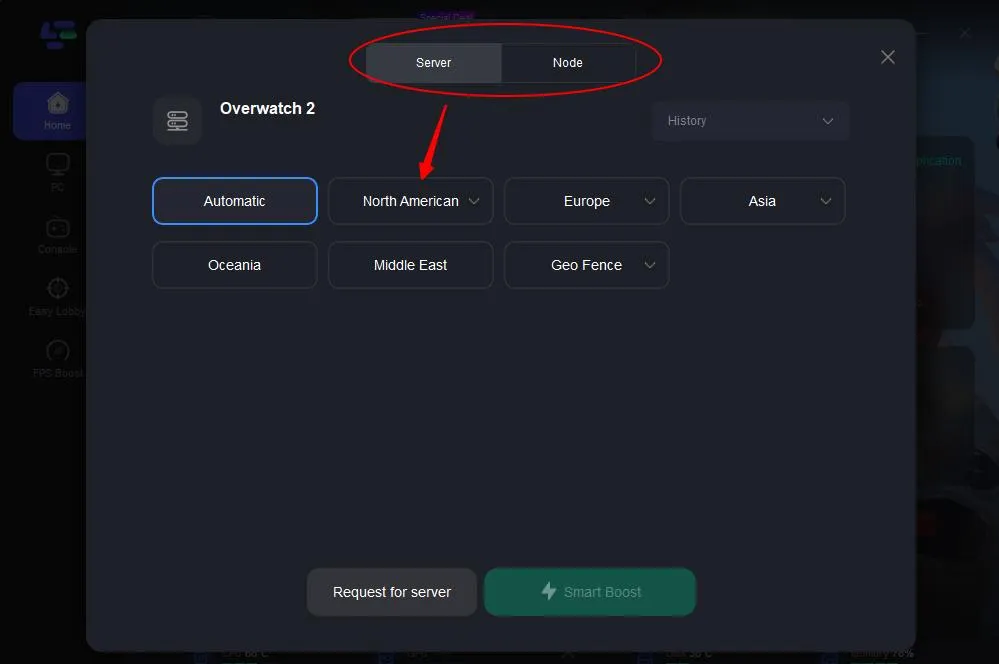 Step 4: Click on the Boost button to start boosting.
You can see your real-time ping and packet loss rate, which are closely related to your Overwatch 2 FPS performance.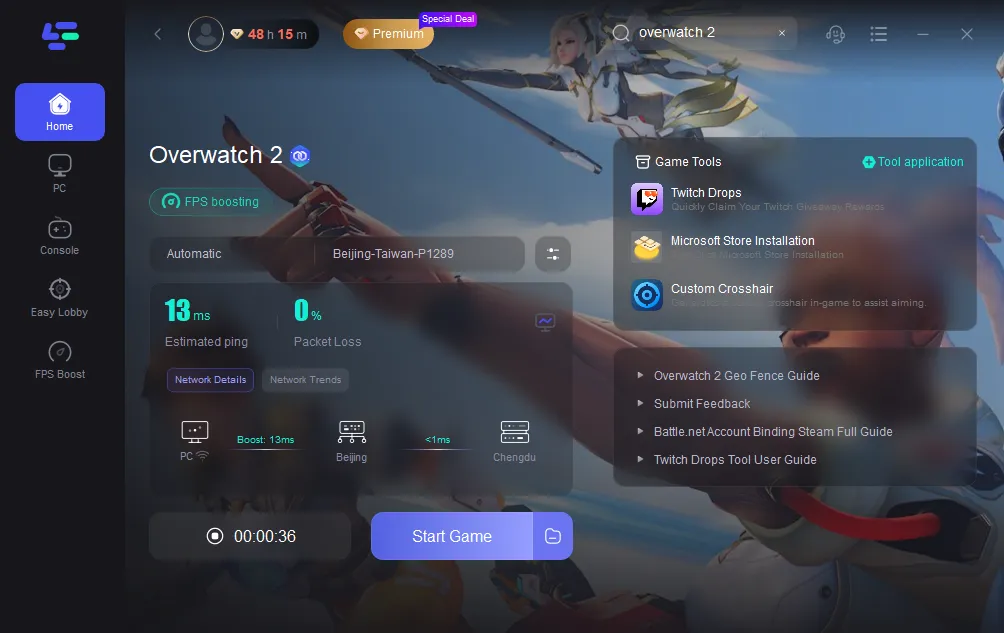 You can change the settings manually by clicking on the ones you want to turn on/off to create better boost conditions in Overwatch 2.
To do like this:
Step 1: Select the FPS Boost tab on the left side.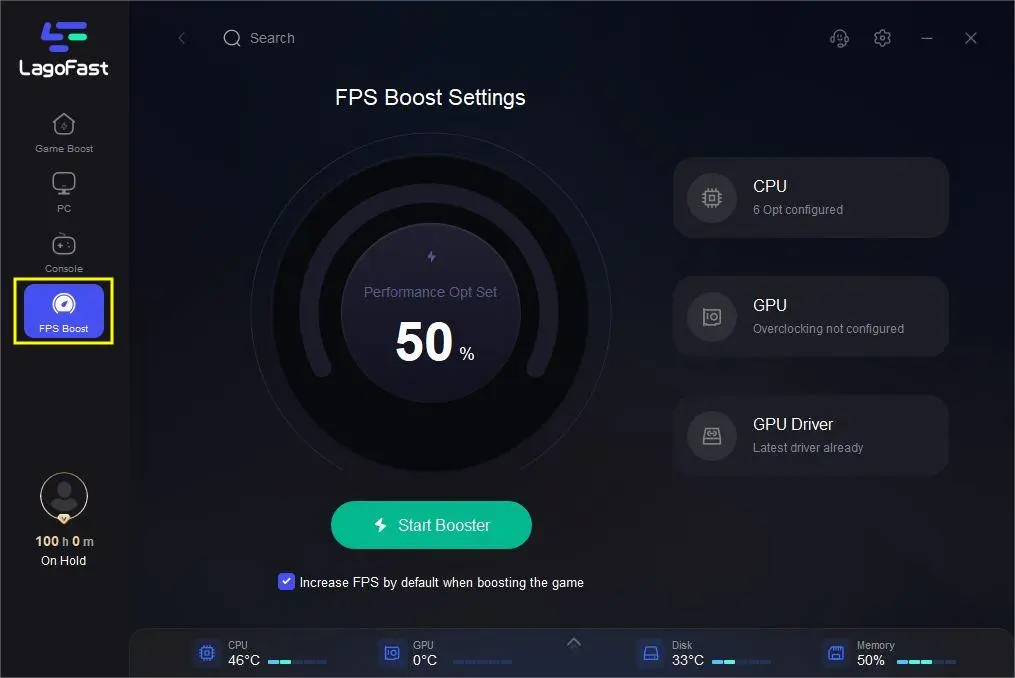 Step 2: Turn on/off the settings to boost Overwatch 2 FPS.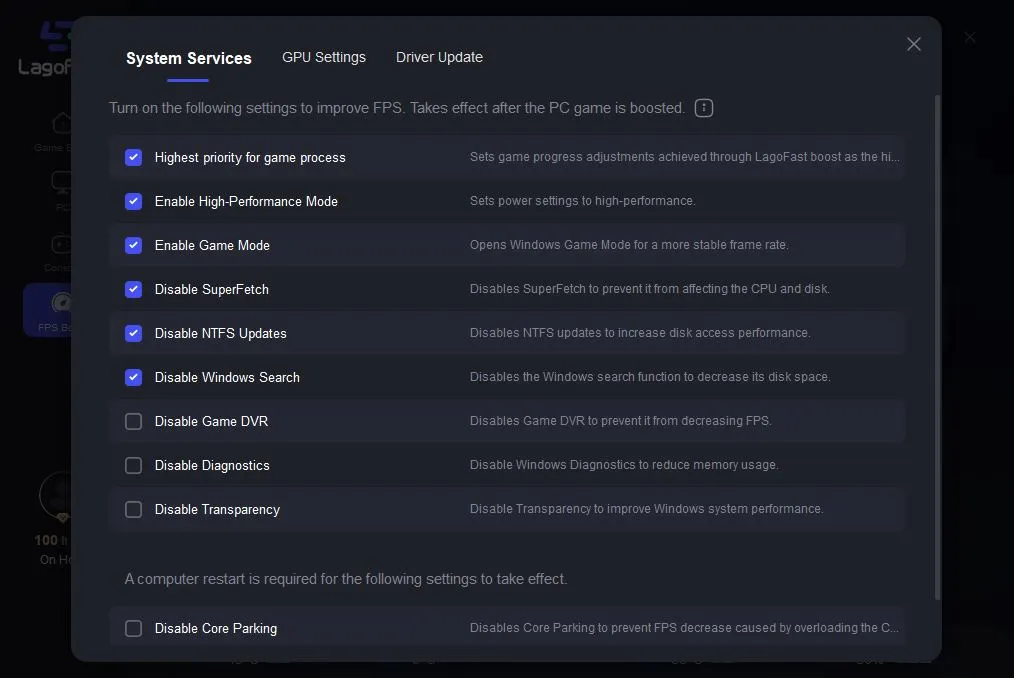 Useful Fixes to Overwatch 2 FPS Drop
We frequently recommend using professional tools because there are numerous causes of Overwatch 2 FPS drops that we cannot diagnose. As a result, our efforts to fix it ourselves frequently fail. But we can still give it a shot, so we've compiled a list of common solutions and wish you a fun gaming experience!
Close background apps: What we may not have realized is that when we open Overwatch 2 and are ready to play, there is frequently a large amount of software running in the background. Some of them keep the computer running normally, while others are simply redundant and consume computer resources. This is when we can close them using Task Manager so that the game has more memory to run on the computer.
Defragment Your HDD: The majority of gamers will now prefer to upgrade to a solid-state drive (SSD). However, if you continue to use HDDs, make sure to defragment the disk. If you have an SSD, you should not defragment it because it will reduce the life of the drive. To do so, open the Start menu and type Defragmentation, then click on the Defragment and optimize drive entry. If it has been a while since the drive was defragmented, this should be done. Because newer versions of Windows do this automatically, there is no need to manually defragment.
Use fullscreen mode: You can play most games in fullscreen, windowed, or borderless windowed modes. Fullscreen mode is recommended for optimal performance. This is due to the fact that apps and games running in this mode have complete control over the screen output. While borderless windowed may be more convenient, the game lacks display exclusivity in this mode and may thus drop to a lower frame rate.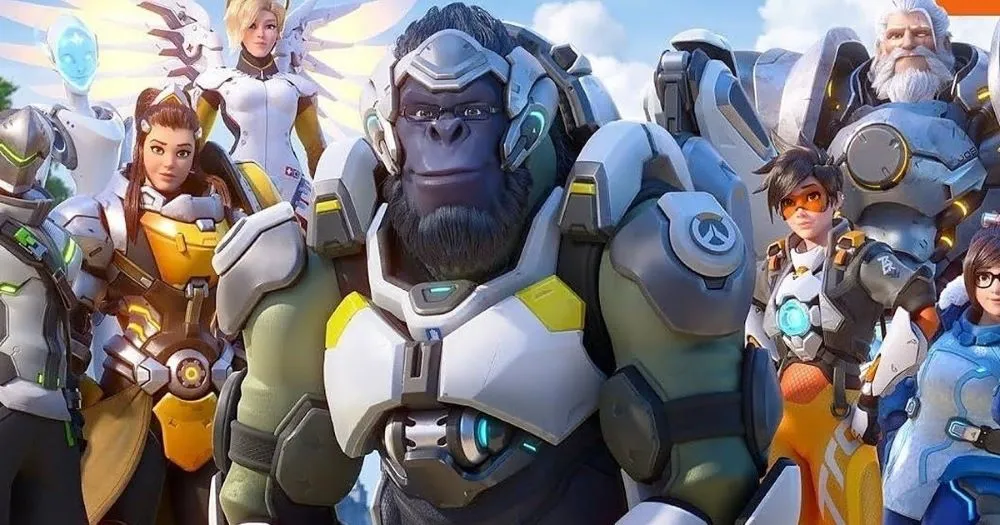 Something You Should Know About FPS
After all of this talk about FPS, do you know what FPS actually stands for? FPS is commonly used by players to refer to two different things. The first is a first-person shooter, such as Overwatch 2, CoD, and so on. The second meaning is frames per second, also known as frame rate. It refers to how frequently a continuous series of frames or images appear on the display panel. FPS of 50 means that 50 different images will appear continuously in one second. FPS is very important for gamers because it allows for smoother graphics and a more extreme gaming experience.
What is the good FPS?
What makes a good first-person shooter? Which is better, 30 FPS or 60 FPS? In general, the higher this number, the better and smoother your display quality and the viewing experience will be. For example, 30 FPS means that 30 images are displayed on the monitor per second while playing a game. When the human eye is relaxed and comfortable, it can see 24 frames per second and no more than 30 frames when it is focused. Between blinks, you can capture more than 30 frames. So, do you think we don't need more than 30 frames per second? In fact, when we play a game with only 30 FPS, if the frame rate drops, the game will appear slow and even make the player feel as if they are watching a single picture. However, if you have 60 frames per second, you can still run at 30 frames per second even if there are frame drops. With 60 FPS, you will experience more coherence, smoothness, and immersion while playing games, as well as improved game graphics.