Lost Ark is a 2019 MMO action role-playing game, primarily focused on PvE and exploration (questing, achievement/collectible hunting, crafting, etc.), but features PvP elements as well. On March 4th, Lost Ark permanently banned "over a million illegitimate accounts from the game that have been determined to be running bots."And players can expect more measures in the future. The batch of bans is only one part of the series of measures designed to combat "botting, cheating, and harmful behavior," With the possibility of false positives, erroneously banned players are encouraged to appeal their bans through the official Amazon Game Studios support website. Recently, many posts from Reddit and Discord have shared a common issue about IP banned on Lost Ark, therefore unable to enter the game. Fortunately, we have found the solution! Here we strongly recommend you an effective tool LagoFast to fix the lost ark IP banned bug, as we provide players with the most stable way to enter the game smoothly and guarantee a stable gameplay environment.
Part 1: How to Fix Permanent Ban on Lost Ark
Part 2: Other Things You Need to Know About Lost Ark Banned
Part 3: Why Do I Get Lost Ark Banned
Part 4: The Lost Ark Ban Appeal Process
How to Fix Permanent Ban on Lost Ark
Game VPN Lagofast can help you fix permanent ban on Lost Ark by switching your IP.
The key is that, after simple downloading and registering, the user will enter the node selection interface of Lost Ark, which provides the exclusive node in South Korea to ensure users to enter the game (though the ping may be higher than a server which is nearer to your geographical location). You can also select the node with the lowest ping as you wish. The Optional button in the back is the node that is recommended by most users that can enter the game as well, but the ping value is uncertain.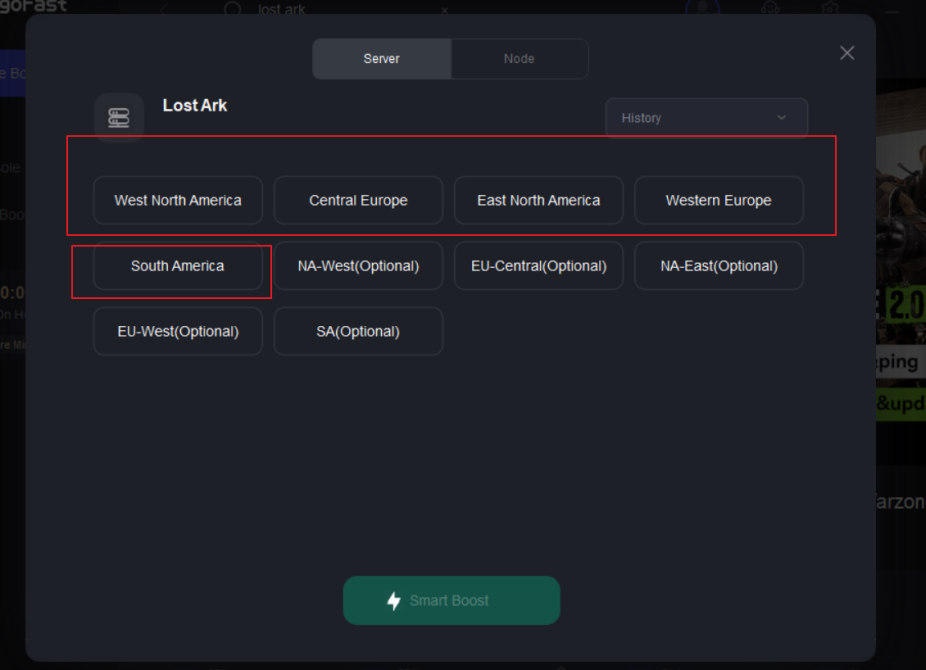 As a professional game booster, LagoFast has over 8 years of data transmission experience. This enables it to easily handle difficult network situations. Don't be concerned if you can't use it in your area, LagoFast has a worldwide acceleration route that gives real-time diagnostics for your network and accurately matches the nodes with the lowest ping values. What's more, LagoFast is the only game booster and game VPN that provides a timed package and pays by the minute, making it more economical and affordable. We also provide a free trial for those who are unsure, so you can try and see if it's as effective as promoted.
Here are the features of LagoFast:
Pay per-minute, more economical
Simple to use
Boost FPS, reduce lag and ping
Fix game issues such as permanent ban on Lost Ark
Worldwide exclusive routes
Supports over 1000 games
Simply follow the steps to fix the IP banned on Lost Ark with LagoFast:
Step 1: Download LagoFast.
Step 2: Search Lost Ark in the search box and select it from among the results.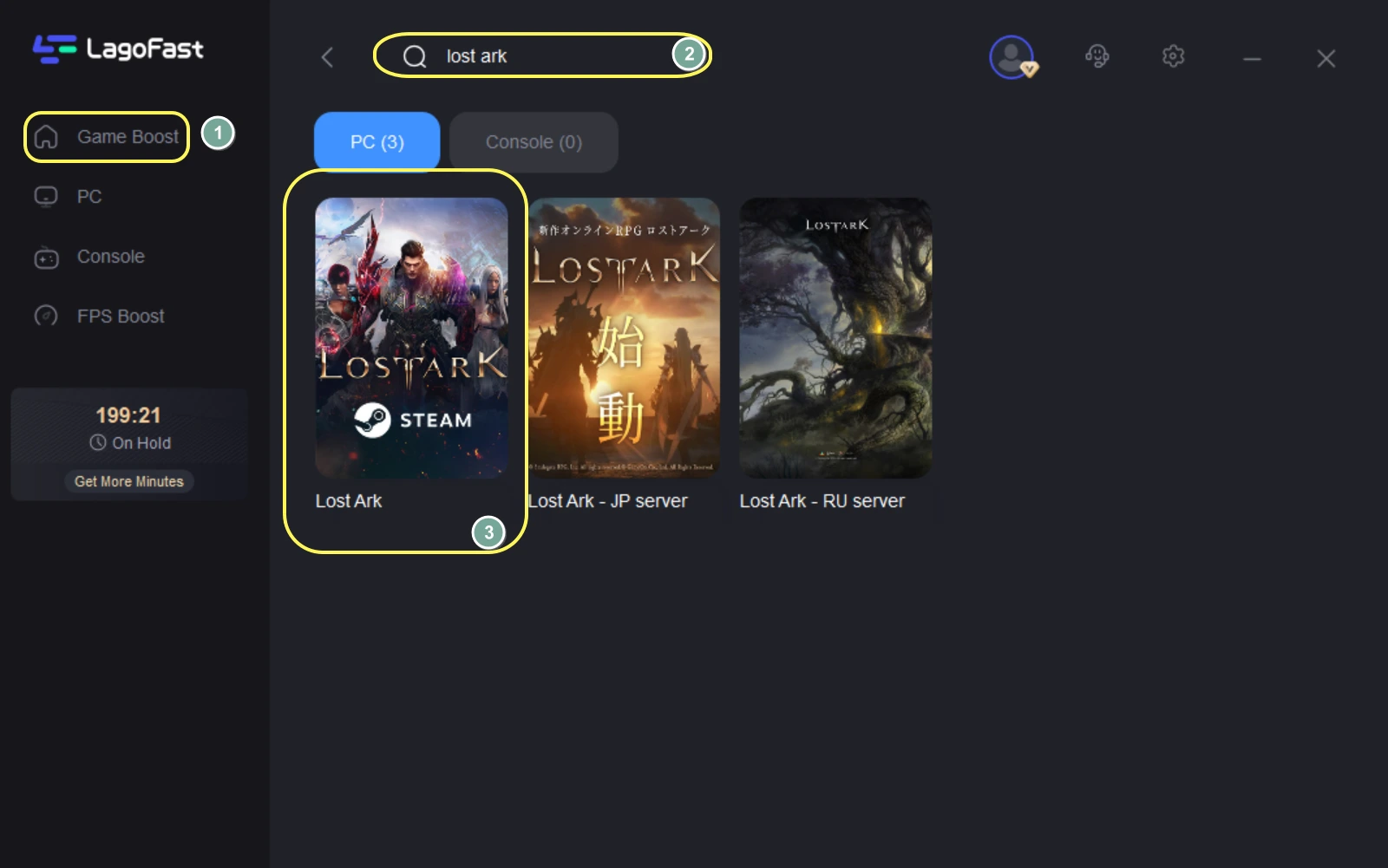 Step 3: Choose the server and node you want.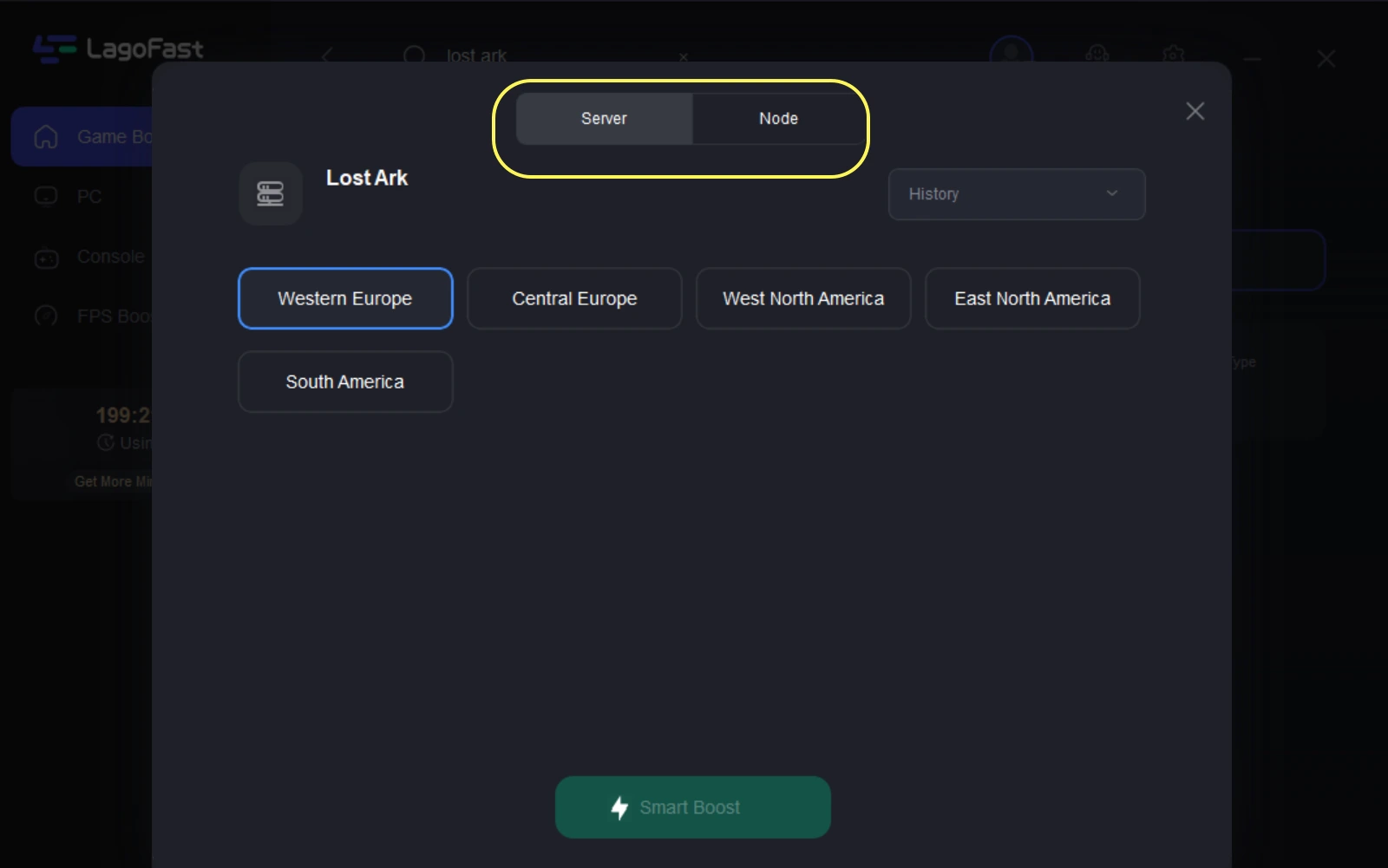 Step 4: Click the Game Boost button and start boosting. You can see your real-time game ping, packet loss rates, local network fluctuation and network type.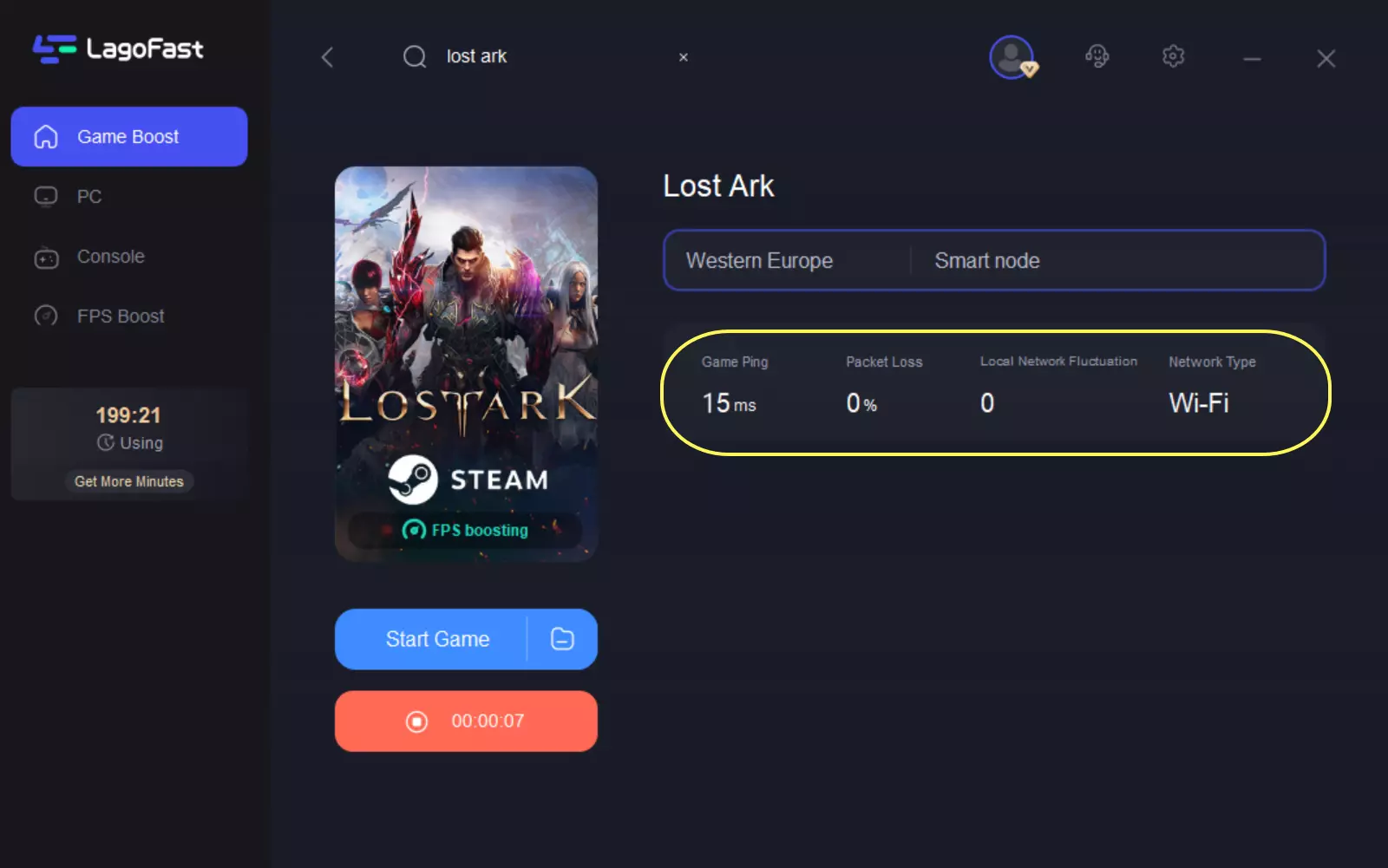 Other Things You Need to Know About Lost Ark Banned
One thing to note is that the fix solves the situation where the line or IP is banned in Lost Ark. If the ban has something to do with the user's game account; which is restricted by the official, we suggest you contact the official appeal or official customer service center. Additionally, as you can see from the interface of LagoFast, the line in South Korea is a uniquely developed line, which can guarantee 100% access to the game for users, but due to the detour, the delay in the game will be very high.
The optional nodes are collected from users' feedback. We will dynamically replace the nodes to avoid game latency. However, due to the official IP ban, there may be frequent situations where players cannot log in to the game normally. You can try restarting the game first, and you are welcome to contact us and leave your problems. Our staff will replace the acceleration node to ensure your continuous use. When an abnormality like this occurs, we advise you to use the main area server to boost the game temporarily, and we will solve the problem as soon as possible.
Why Do I Get Lost Ark Banned
As with every popular, online, and competitive game, some players might look for various and unintended ways of obtaining resources, materials, gear or even leveling up faster. In turn, this leads to them getting their account banned from Lost Ark. Before you start the game, it's best to read both the Terms of Use and the Code of Conduct, in order to ensure that none of your actions or behavior come in violation of the agreements.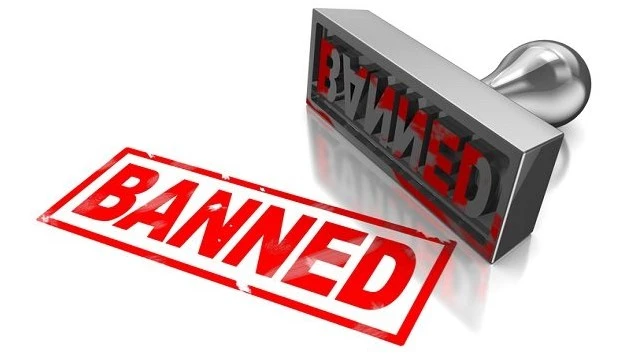 Here are some most common reasons for which a player can get banned in Lost Ark:
Cheating, regardless of means or circumstances, including bots, AFK farming, or other third-party software;
Exploiting unintended bugs, glitches, or features to obtain materials, currency, or any other unfair advantage;
Toxicity and negativity, in any way, shape, or form, including offensive character names;
Real money transactions, selling or buying in-game goods, materials, currency, gear, and such for real-world money;
Sharing, buying, or selling accounts, for any reason.
Therefore, it's best to always be on your best behavior when playing the game or interacting with others. This way, you ensure that you're having a great time and also stay safe from the ban hammer at the same time!
Some players in the Lost Ark forum also have the followings suggestions regarding the ban, such as:
1. Do not use chat for anything, you may offend someone who will report you. Also, someone may accidentally click your name, while trying to report someone else.
2. Read all mail messages carefully, do not just accept and delete. It's possible that another player get your account banned by sending you gold.
3. Do not join any random guild, even though it's a quest, because it may contain gold people, guilty by association.
4. Do not wait and farm the same mining/tree/plants in the same spot.
Sometimes there isn't much to do with the behavior problems, as such issues can be triggered from various streaming software or for no reason at all. Some players have feedback that they were wrongfully banned from cheating, or even for no reason at all. It's strongly suggested to tackle this problem with LagoFast. You may also keep an eye on the Lost Ark official forum and Lost Ark Subreddit to keep up with the information on Lost Ark banned.
The Lost Ark Ban Appeal Process
If you believe you did nothing wrong and got Lost Ark banned falsely, here are the steps on how to appeal a Lost Ark ban to AGS:
Step 1: Go to the Support Center and click on Lost Ark from the game list.
Step 2: Select "Account", then choose "Appeal a ban"; Sometimes, you can find "Appeal a ban" under "In-game Issues" instead.
Step 3: Click on "web ticket"
Step 4: Log into your Amazon account and input your character and server name;
Step 5: Write your Lost Ark ban appeal under "Description". (a maximum of 1024 characters )
Conclusion
LagoFast can easily fix the Lost Ark banned issues for you. Lost Ark crashing, unreasonable high ping and lag are likewise easy tasks with no sweat for the professional game VPN LagoFast. Besides, LagoFast supports hundreds of other popular games, so you can always get lower ping and higher FPS in various games, no matter what you are currently addicted to. Download LagoFast and immerse yourself in an even more fantastic game experience.