Like any other game, there is a brief period of adjustment before players can settle into a rhythm, but once they do, they will have a blast. Consequently, Fortnite is not an exception; it, too, has its fair share of technical difficulties. There could be several causes for the "stuck on connecting screen" error in Fortnite. This is the screen you see when you can't go past the "Connecting" window in Fortnite. Therefore, players with such an issue in Fortnite should check their internet connection. If that's the case, you should probably reboot your router before reloading Fortnite. If the problem persists after that, you can exit Fortnite and restart it with LagoFast. It's a top-tier game booster that's popular all around the world. Listed below, we'll fill you in on the specifics.
PART 1: How to Check If the Fortnite Servers Are Down?
PART 2: All you need to know about Fortnite re-establishing connection
PART 3: Why is Fortnite crashing on my PC?
How to Check If the Fortnite Servers Are Down
?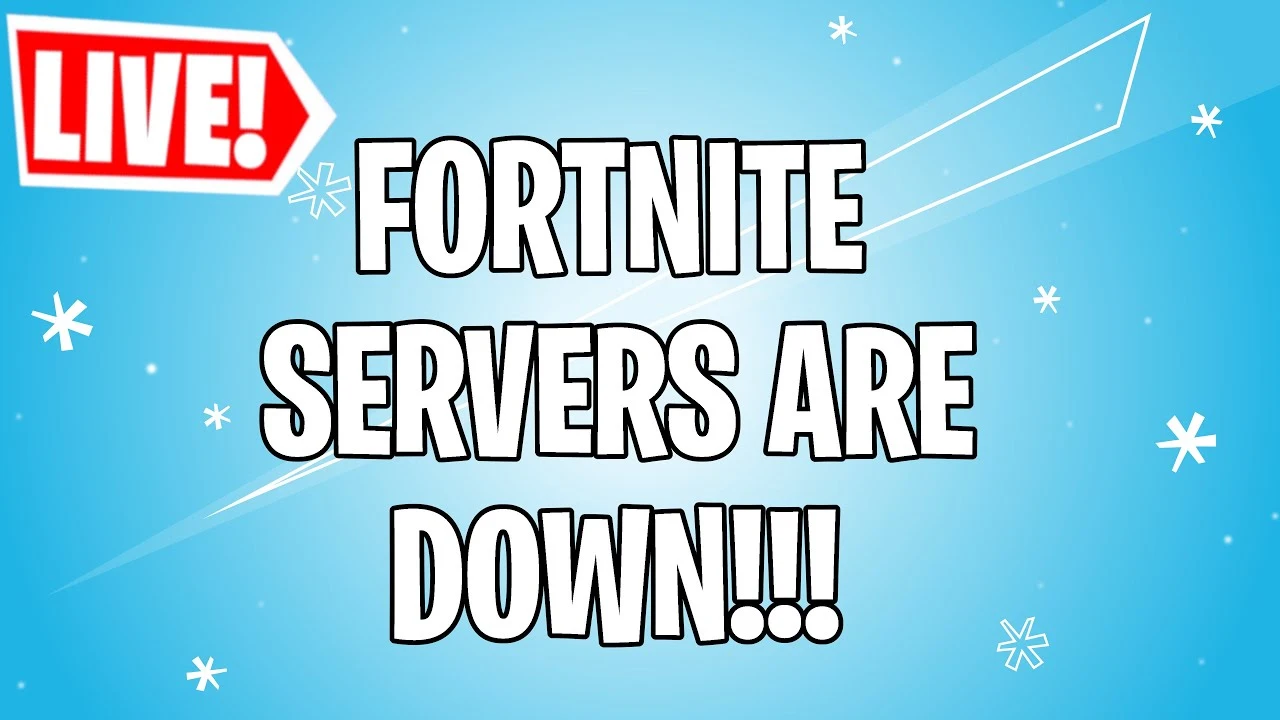 Due to its popularity, LagoFast has been deemed the top VPN and game booster for playing Fortnite efficiently. Many players have found success using the VPN bot lobby service LagoFast despite the fact that there are not enough servers for them to play their favorite games. You'll need LagoFast to fix all the issues if you want to keep playing the game without sacrificing any of your progress.
When it comes to using a VPN for Fortnite, LagoFast's service is unique, and so is the way it handles connection problems. With LagoFast, you can play Fortnite without experiencing lag or latency spikes that might affect other servers. Furthermore, following are the product's perks that can affect your decision to download it asap:
With LagoFast, players of Fortnite should experience fewer connectivity disruptions.

It is very accessible and easy-going to use.

LagoFast's innovative game data transmission technology is made to find

easy lobbies for Fortnite.

In addition, it also eases listening to music while gaming.

As data centers expand, users may rest assured that they are never far from a fast connection server.

Any gaming issues are handled by establishing a pay-per-minute plan.

A quicker connection for smoother gameplay for online gamers.
Download LagoFast and start your 7-day free trial with this amazing booster!
Step 1: Download LagoFast.
Step 2: Look for the game you want by typing "Fortnite" into the search bar and clicking on it.
Step 3: If there is more than one server option, pick the one that best fits your needs.
Step 4: Now that you know your ping, you can boot up Fortnite and see how your online friends are doing.
Step 5: On the left side, select "Game Boost" to initiate the game.
All You Need to Know About Fortnite Re-Establishing Connection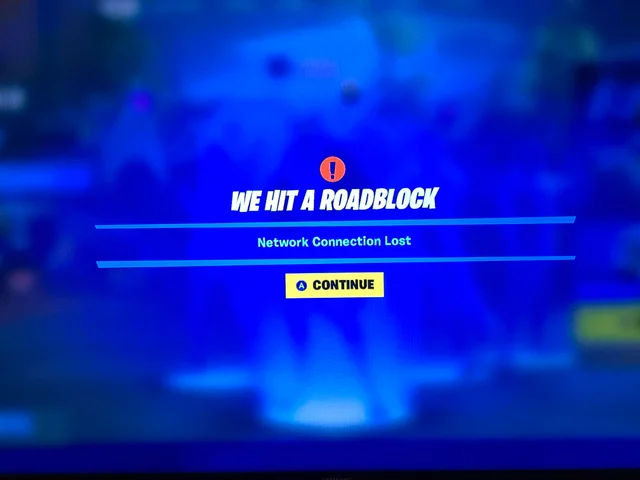 If you are unable to use the Epic Games Launcher for your game because of a problem with your internet connection, you have a connection issue. If you are able to use the launcher, you do not have a connection issue. It is possible that you will miss out on the fun of playing Fortnite with your buddies if you continue to use launchers that carry a high danger of getting you banned from the game. But don't worry; we'll figure out how to solve this issue in the most straightforward way possible.
Meanwhile, let's start by exploring possible problems. The following are some potential causes of your connectivity issues:
Not able to access Epic Games Launcher

The Launcher has been acting up, so You can't update or download any games.

Using the Launcher and getting an error message

You are unable to find a match in Fortnite

High latency or packet loss in Fortnite.
Taking everything into consideration, to reestablish connections in Fortnite, you will need to complete the following steps:
Take advantage of a

wired connection

, as wireless networks are notoriously unstable. As a result, there is a chance of packet loss, connection issues, and increased latency or ping due to the poor signal. To avoid this and get the fastest connection, use an Ethernet cable to connect directly to your router.

Temporarily

disabling firewall software

is often the quickest solution to connectivity issues for any game.

Do not use any random

Virtual Private Network

(VPN) or a proxy server. This is causing problems that we can't fix unless you turn it off. If you want to know more about appropriate VPN choices and how they can help you when playing Fortnite, read this

article

.

Changing your DNS

might improve your internet connection's speed and reliability. We suggest using one of two alternative DNS servers if you are experiencing connectivity problems.
Why is Fortnite crashing on my PC
?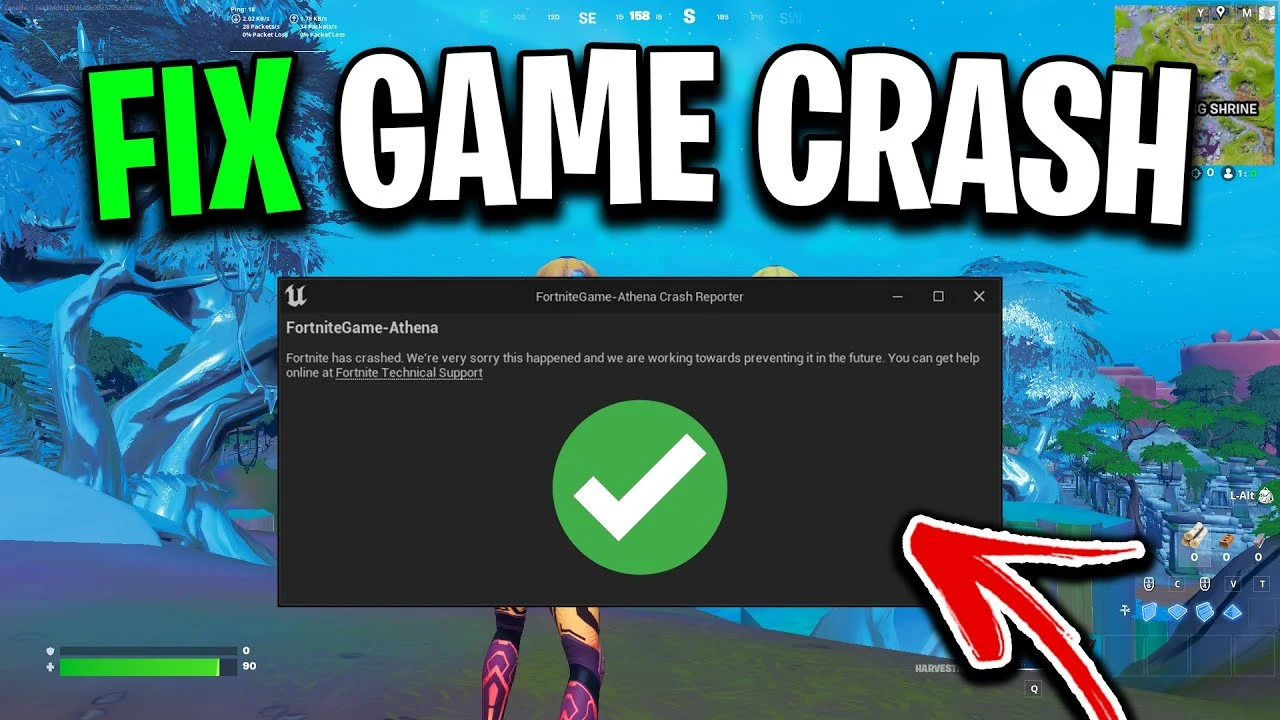 When you attempt to launch Fortnite, do you have issues such as the game stalling and returning you to the desktop, or the appearance of an error message? There is a wide variety of things that could be creating these problems on your Windows desktop or laptop computer. It's possible that your computer isn't up to the challenge of running the game at its current settings. It's also possible that you don't have the most recent driver loaded for your graphics card. Finally, it's also possible that a game file is corrupted or missing.
The following is a list of potential fixes for the crashing issues and error messages that have been reported in the Fortnite game:
1.
Check your system requirements
Although if you don't have the appropriate settings, you won't be able to play Fortnite, therefore we've laid out the minimum and recommended specifications for a PC that's compatible with the game.
Minimum System Requirements for Playing Fortnite On a Personal Computer
Windows 7, 8, 10, and after (64-bit)

CPU Speed: 3.3 GHz Intel Core i3-3225

RAM of 4 GB Memory

Graphics card: Intel HD 4000 on PC / Intel Iris Pro 5200.
2.
Update your Windows
Updating the most recent version of Windows is essential, as doing so can frequently resolve a large number of issues:
To check for available updates on Windows 10, right-click the start menu, select Settings, then choose Update & security.

To check for updates on Windows 11, right-click the Start menu, then select Settings, and finally Windows Update.
3.
Update your game
Check for any new Fortnite updates, as it could quickly resolve any crashing difficulties you're experiencing:
Go to your Library after launching the Epic Launcher.

Under the game icon, the word "Update" should appear if there is a new version available.

To start downloading the update, click on the game logo.

You may switch Auto Update to On when playing the game by clicking on the 3 dots on the game logo.
4.
Update Epic Games Launcher
Verify that there are no new versions of the Epic Games Launcher accessible, since this may be the cause of the Fortnite crashing:
Launch Epic Games and select your user icon from the menu.

Navigate to the Settings menu.

A notification of a software update's availability will appear on the screen

Restart and Update by pressing the suitable button.
5.
Update GPU driver
If you are utilizing an older driver for your graphics card, you may see warnings regarding the performance of your graphics. You will not only be unable to take advantage of the improved performance that the newest driver for Fortnite delivers, but you may also be limited in your efforts to repair crashing issues.
6.
Close all the background programs
If you're having trouble keeping Fortnite from crashing, try closing any other programmes you have running at the same time. It's recommended that you close any other apps such as (OBS, Discord, mouse/keyboard software etc. before attempting to reconnect.
The trick with the fewest steps can be left until last. I'll sum it up for you: Once you have LagoFast and have used it to search for Fortnite servers, you are ready to play the game. You can officially consider yourself to be "in" the game at this point.