Fortnite is a very exciting escape and survival action shooting game, produced and published by Epic Games. It adopts the top 3D unreal engine to produce, exquisite images and a realistic painting style, which can truly restore various battlefield environments. Through forests, towns, mountains, islands, and other different combat environments, the real restoration of the complex terrain of the battlefield, more unpredictable weather system, and very realistic weapon system, so that players will feel immersive, and experience the most realistic and refreshing shooting combat experience. The game has a wide variety of weapons for players to choose from, from the beginning of the landing unarmed development to the late armed to teeth, all rely on the players around the collection and other players sent delivery, at the same time, there are a variety of upgrade kits, can greatly improve the performance of weapons, can help you easily kill the enemy. However, while players returning to this game, many of them are worried about Fortnite2 login issues as well as Fortnite connection error, such as Fortnite not loading. To enjoy the game more conveniently, LagoFast is a very useful Fortnite Game booster. Except for this, the article also explains why is my Fortnite not loading.
Part 1: What are Fortnite Login Errors?
Part 2: How to Fix Fortnite Login Issues like Fortnite not Loading or Fortnite not Connecting?
Part 3: Why Is My Fortnite not Loading?
Part 4: How to Fix Fortnite not Launching?
What are Fortnite Login Errors?
Login errors refer to the phenomenon of the player cannot connect to the server properly, or the server fails to load the game properly. For example, connection errors or something wrong with game server itself. To support players from different countries, Fortnite needs to provide lots of different servers to players, it ensures that million players can enjoy the game at the same time. Considering that Fortnite is a 5v5 online PvP(player vs player) game, if there is something wrong with one of player's network connection or server, the whole game will face Fortnite login errors. Common styles of Fortnite login errors like Fortnite connection error, Fortnite connection issues, Fortnite server down, Fortnite server error, and so on.
H
ow
to
Fix Fortnite Login I
ssues
like
Fortnite not Loading
or
Fortnite not Connecting?
Use the best Fortnite game booster-----LagoFast!
There is no doubt that LagoFast is a useful Fortnite game booster. It takes place in not only Fortnite login error but also Fortnite server error. That is why I suggest it to you strongly, to a large extent, it can effectively avoid Fortnite won't load. I hold the belief that LagoFast is worth choosing. Firstly, LagoFast owns a self-developed internal data transfer protocol. This protocol can offer stable network connection. It can also help to reduce Fortnite connection errors. It also works on reducing network conditions and selecting the online node in the lowest ping rate. On the other side, Lagofast, in terms of other Fortnite performance issues, players can help to reduce Fortnite connection issues and Fortnite packet loss. Just a button can help to solve all the online issues in Fortnite. If you click the button, there are less Fortnite login errors. The nice price is also the features worth your choice. LagoFast is the only Fortnite2 game booster which offers a per-minute plan. That means although you can't afford the monthly or yearly price, you can also enjoy the product whatever minute you like.
LagoFast has many advantages as follows:
Offer

a

Pay-Per-Minute

plan

, player-friendly
More than 8 years of game

booster

experience
Easy to use
Reduce lag and boost FPS

S

upport over 1000 games, you can choose whatever you want
The step of how to use LagoFast:
Step 1: Download LagoFast.
Step 2: Type Fortnite in the Search box and click the Fortnite button.
Step 3: Choose the server you like or the nearest server.
Step 4: Then you can see ping and status of packet loss after Fortnite Game boosting.
Other settings for Fortnite not loading
Except for the game booster--LagoFast, some other reasons can lead to Fortnite2 not loading at the same time. If you want to know how to fix that Fortnite login errors and connection errors, you need to take lots of possibilities into consideration. Here are some settings you can choose, I hope they can be useful.
Join in the game player community: By subscribing to the official Fortnite account, players can not only know the latest information about the game, including game updates and new maps with a new role but also keep knowing the maintenance time and emergencies of the game. What is more, in the player community, players can communicate with other players and learn how to solve connection problems like Fortnite failing to connect to game server.
Change to a wired online connection: An abnormal players' network connection is another possible cause of Fortnite login error. Even if the wired connection is not more convenient than wireless connection, it can be interfered with by things like walls or doors. It is very important for the stable operation of Fortnite2. Because ethernet can provide the stability of your network connection and prevents your online connection from Fortnite connection errors on startup. For a better gaming experience, when you fail to connect to Fortnite game server, you can try to switch to a wired network. While your environment cannot ensure limited network usage, make sure the distance between the computer and the router is the shortest, or the number of devices connected to the router is the least.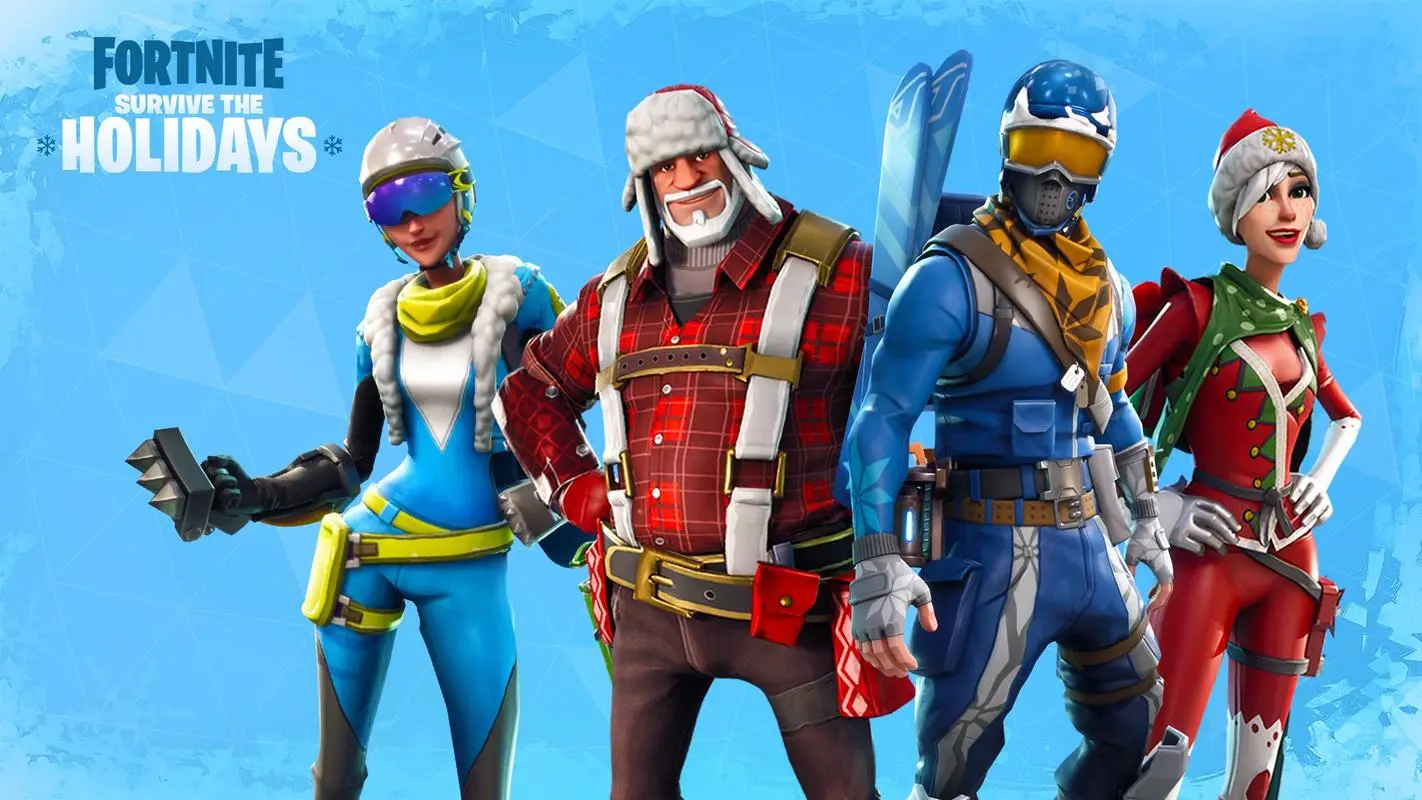 Why is my Fortnite not loading?
Various factors can result in Fortnite loading issues. Here are some of them: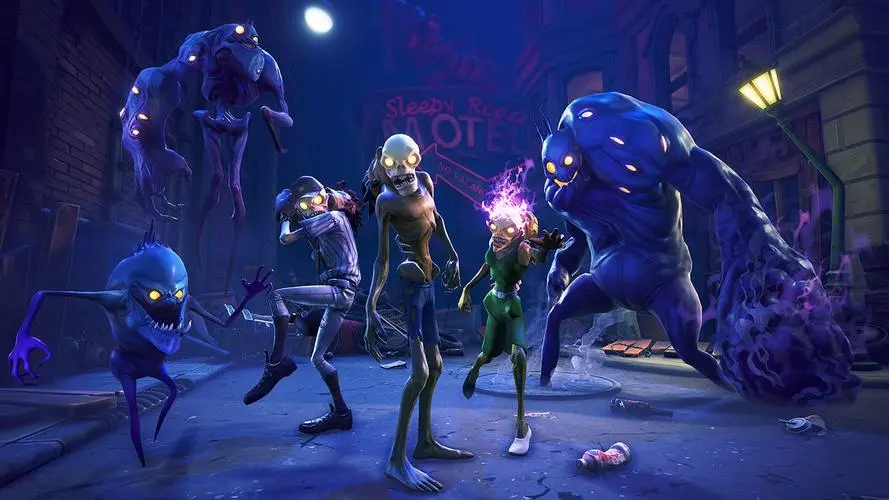 How to Fix Fortnite not Launching?
Players also encounter Fortnite won't start on PC, and this is a little bit different than login errors. While the reason behind Fortnite login errors is usually the poor network, Fortnite not launching can be attributed to more factors. Thus, there are corresponding methods to fix Fortnite not launching for each of these factors.
Remove Fortnite and reinstall: Sometimes Fortnite won't start on PC because the game files are corrupted, in this case, a fresh install will resolve the problem of Fortnite not launching.
Repair EasyAntiCheat: You might want to follow these steps to repair EAC: Find the easyanticheat_setup by using the searching bar; double-click it to continue; select Fortnite from the drop-down menu and click Repair Service; click Finish once the uninstalling and the installing process finish. After this procedure, you can launch Fortnite and see if it's fixed.
Update graphics driver: Updating drivers should always be a priority when things like Fortnite won't start happening. Whether you choose to update the drivers manually, using Windows Update, or you use LagoFast to check if your graphics driver is up-to-date, it's essential that you have the latest correct drivers at all times.