Fortnite is a multiplayer online game played cooperatively in which players band together to protect an island from waves of enemies, usually controlled by other players.The "Save the World" mode of Fortnite can be played either by one person alone or by multiple players working together. In this mode, players are tasked with fending off enemies that are similar to zombies. Battle Royale, is by far the game's most played and most popular mode. In a virtual arena whose size is constantly decreasing, up to a hundred users square off against one another or form teams of up to four members to fight with one another.
In spite of this, gamers of Fortnite may occasionally come into issues such as spikes in lag, dips in frame rate, and stuttering. This has been brought up as an issue by a number of different players. Therefore, LagoFast is the most effective method for getting rid of it, which is why you should use it. In the event that you experience a problem with your online gaming session, LagoFast can serve as your "Game Doctor." Continue reading, as I will explain everything in more detail later.
PART 1: Why I Got Lag & Stuttering in Fortnite
PART 2: How to Fix Fortnite Stuttering on PC Effortlessly
Part 3: Boost FPS & Fix Stuttering in Fortnite
Part 4: How to Fix Fortnite Lag on PS4
Why I Got Lag & Stuttering in Fortnite
Lag can be caused by a lot of factors. In Fortnite, the most common reason that players get lag and stuttering is your ISP limitations the network. This will greatly influence your gaming experience. Besides, an outdated graphics driver, an uninstalled update patch, and some other hardware inefficiencies can also cause lag and stutter in Fortnite.
Low upload speed: The download speed is how quickly you can get data from the server, and the upload speed is how quickly you can send data to the outside world. For online games, upload speed is more important, and the ping value is affected by it. When internet service providers discuss network speed, they frequently mention download speed, but the maximum upload speed is often much Firewall settings: When the game is flagged as potentially dangerous software, the firewall checks the packets sent and received by the computer, wasting a lot of time. Although these times are measured in milliseconds, they can also slow down the Internet connection speed, causing Fortnite lag.
Too far from the server: The physical distance between your computer and the server may be considered a key factor influencing game smoothness. For example, players who attempt to connect to a server in another country have a higher ping value than players who connect to a server in their own country.
Network driver issues: The network driver is responsible for all network-related network issues. So when your network driver is too old, too old or missing, Fortnite will lag or fail to connect to the network properly.
How to Fix Fortnite Stuttering on PC Effortlessly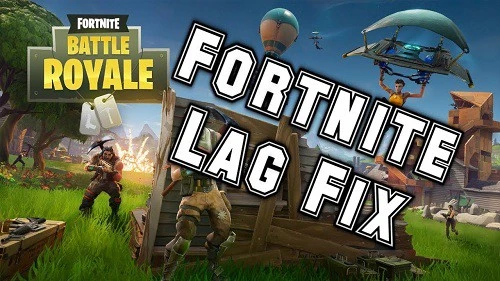 With their one-of-a-kind LFP Protocol, LagoFast is the greatest service provider available for lag-free online gaming. Using our streamlined, one-click boost, it enables you to enjoy high-definition visuals that run smoothly. You are able to achieve a really immersive gaming experience by using custom choices, which are based on your particular preferences. In addition, all you need is the excellent VPN service LagoFast, which will give you a lower KD and make it possible for you to accomplish more victories in simple lobbies. LagoFast is therefore your only viable alternative if you are having problems connecting to your Fortnite fast servers, or if you are experiencing troubles with stuttering or lag in the game.
In addition, LagoFast provides the following advantages or benefits to its users for a better user experience:
Ping and lag are two issues that strike gamers all around the world. LagoFast was made to address these issues.

Once you've downloaded it, getting started with it is quick and simple.

The exclusive game data transfer technology developed by LagoFast is applied in order to identify the most efficient Fortnite VPN servers.

Not only does it let you listen to music while you game, but it also has the capability of accurately identifying gaming traffic.

Due to the fact that data centers are located all over the world, you will never have trouble connecting to a speedy server.

The

connection issues

players have been experiencing in Fortnite have been resolved thanks to the implementation of a pay-per-minute plan.

Online gamers will have less lag and a smoother playing experience if they have a connection that is faster.
Step 1: Download LagoFast.
Step 2: You may locate the game you want to play by going to the "Search" tab, entering "Fortnite," and then clicking on the result.
Step 3: If there is more than one option for a server, choose the one that suits to your requirements the most.
Step 4: You can now fire up Fortnite and check in on how your buddies that play online are doing now that you have your ping figured out.
Step 5: To begin playing, go to the left side of the screen and click on "Game Boost."
Boost FPS and Fix Stuttering in Fortnite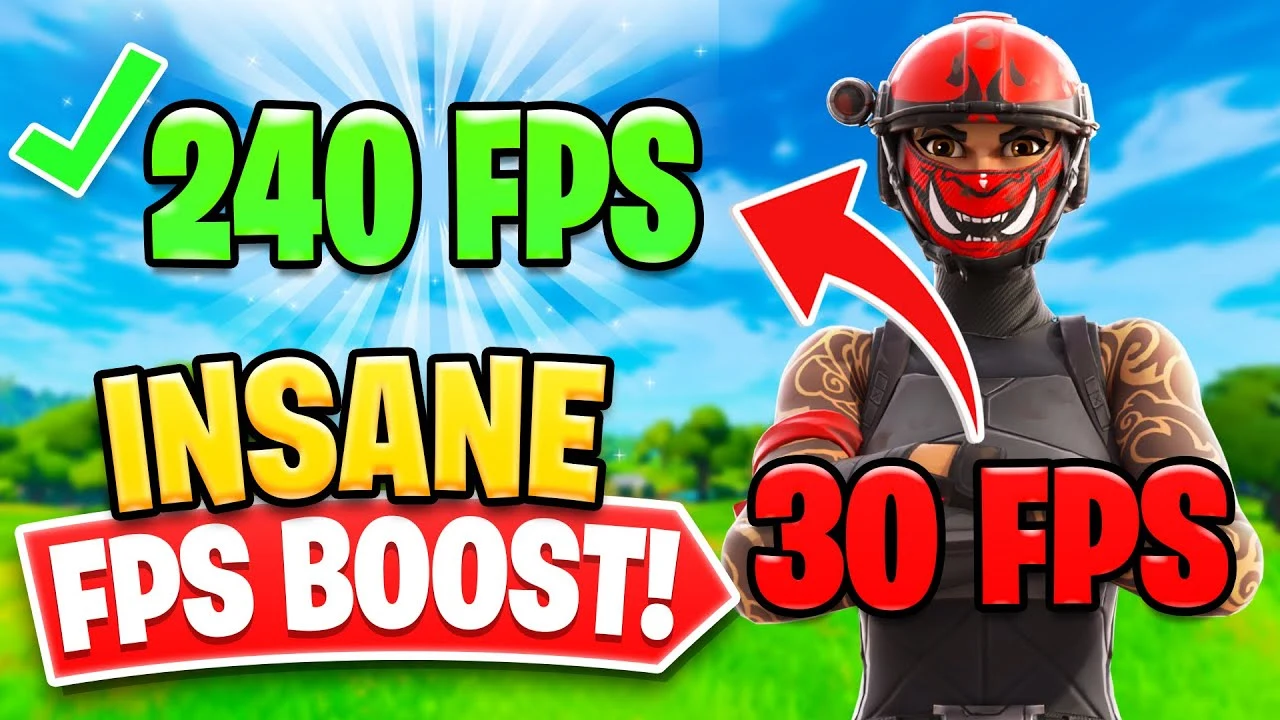 When playing an online game, there are a number of solutions to dealing with a decrease in frame rate. Although LagoFast provides the fastest ping for Fortnite. While waiting for LagoFast to become available, you might try the following alternatives:
Verify that all system prerequisites have been satisfied.

Modify the game's visual settings to your liking.

The quality of your Internet connection is important, so make sure it is working properly.

Modify the video card drivers by installing the latest version.

Stop any running processes in the background.

You should adjust the system's power preferences.

Game Mode should be activated.

Check for HDD problems.
Taking this into account, here is how to fix your system:
1.
INSTALL THE LATEST PATCH
The developers of Fortnite frequently release patches to fix any issues that may arise. Because a recently installed patch is suspected of being the root cause of this issue, it is possible that a different patch will be required to fix it. The following is a list of the steps that need to be taken in order to ensure that you have the most recent update for Fortnite:
● Initiate gameplay by firing up Epic's Game Launcher.
● Click Library on the left-hand side. Select the settings cog in Fortnite's settings panel on the right.
● Third, activate the Auto-update switch.
● Four, try relaunching Epic Games again.
When you start Fortnite through the Epic Games Launcher, it will check for available updates, and if there are any, it will quickly download and install those updates for you if they are available.
2.
UPDATE YOUR GRAPHICS DRIVER
It's possible that the stuttering you're experiencing in Fortnite is the result of an outdated or missing graphics driver on your personal computer. In the meantime, there are two ways to ensure that the driver for your graphics card is always up to date:
1. Manual
2. Automatic.
3.
LOWER GAME SETTINGS
If you're having trouble with lag while playing Fortnite, you might want to try adjusting the settings for the video. It's possible that in order to play Fortnite smoothly, you'll need to adjust the graphics settings in-game if your computer doesn't meet the recommended system requirements. Furthermore, to access Fortnite's options, you should do the following:
1. Click the menu button in the game's upper-right corner.
2. Click the gear symbol.
3. Adjust the game's visual options as seen in the screenshot below for optimal performance.
4. Finally, select Apply to store your new settings.
5. If the Fortnite stuttering problem still exists, step three is to launch the game once more. In that case, the problem has been fixed.
4.
TURN OFF WINDOWS 10 GAME MODE
If you are using Windows 10 and have Game Mode enabled, the operating system will stealthily drain a significant amount of system resources while you are playing Fortnite. You should experiment with turning off this feature to see if it helps resolve the issue. The following steps are considered the correct procedure:
To begin, just start Fortnite.

To access Game Bar, hit the Windows logo key plus the letter G at the same time.

Turning off Game Mode is as simple as clicking the mode's name: Game Mode.

Start Fortnite up once more and see whether the lag persists.
How to Fix Fortnite Lag on PS4
1. Delete and reinstall Fortnite
Fortnite might be laggy when the game files are broken. Hence, you can try deleting and reinstalling Fortnite on PS4 and see if this fixes Fortnite lagging on PS4.
2. Try switching to a new monitor
It's likely that your monitor is too old, so the frames are not good, which seems laggy in Fortnite on PS4. In this case, upgrading and getting a new monitor can easily fix Fortnite lag on PS4.
3. Check your router for better network
If someone else is also using the internet when you are playing Fortnite on PS4, it might affect your connection to the Fortnite server and result in lagging on PS4. When this happens, you can try to disconnect some of the devices which are using the internet. However, it's best to use a wired connection, which is more stable and guaranteed. If you are unable to get a wired connection due to some kind of realistic reasons, try moving your PS4 closer to the router to reduce lag in Fortnite.
4. Use LagoFast
LagoFast can also boost Fortnite gaming performance on PS4. Make sure that your PC and the PS4 are connecting to the same network, then make the settings on your PC about using LagoFast to boost Fortnite on PS4.
Conclusion
In summary, we continue to believe that downloading and using LagoFast is the best option for minimizing latency, FPS drops and stuttering when playing Fortnite. We promise to provide you with a gaming experience that is above anything you could have imagined. In addition, we provide you with a free trial that lasts for seven days so that you may learn about the incredible features and accessibility of the booster. Get started right away by claiming your free trial today!