A server outage or downtime is the time period wherein a server is shut down or fails to perform optimally. During that time, your server becomes unavailable and unresponsive. There are plenty of reasons for downtime including hardware failure or exceeded bandwidth allowance. Monitoring servers help to prevent outages that might turn out to have a catastrophic impact on businesses.
Part 1: Why is Server Down in Destiny 2
Part 2: Ways to Fix Server Down in Destiny 2
Part 3: Can I Change Server in Destiny 2
Why is Server Down in Destiny 2
So why do some players experience server down in Destiny 2? The most common reason might be that Destiny 2 is under maintenance for a routine update or bug fixing. Otherwise, you might be actually experiencing a network connection issue. The gaming mode of Destiny 2 decides that it requires a large amount of bandwidth. Thus, it may be difficult for your Internet to keep up and it is likely to have disruptions from time to time.
Since server down may greatly impair our gaming experience, what can we do to fix this? Here are 3 ways.
2 Ways to Fix Server Down in Destiny 2
1. Use LagoFast
LagoFast is a game booster, which can provide you with super-smooth gaming so you can enjoy a truly immersive experience. It has worldwide nodes and exclusive routers, thus making it possible for every player to enjoy the games they love anytime anywhere. In addition, LagoFast is easy to use for everyone. The interface of it is simple and clear.
Step 1: Download LagoFast.
Step 2: Search for Destiny 2 in LagoFast.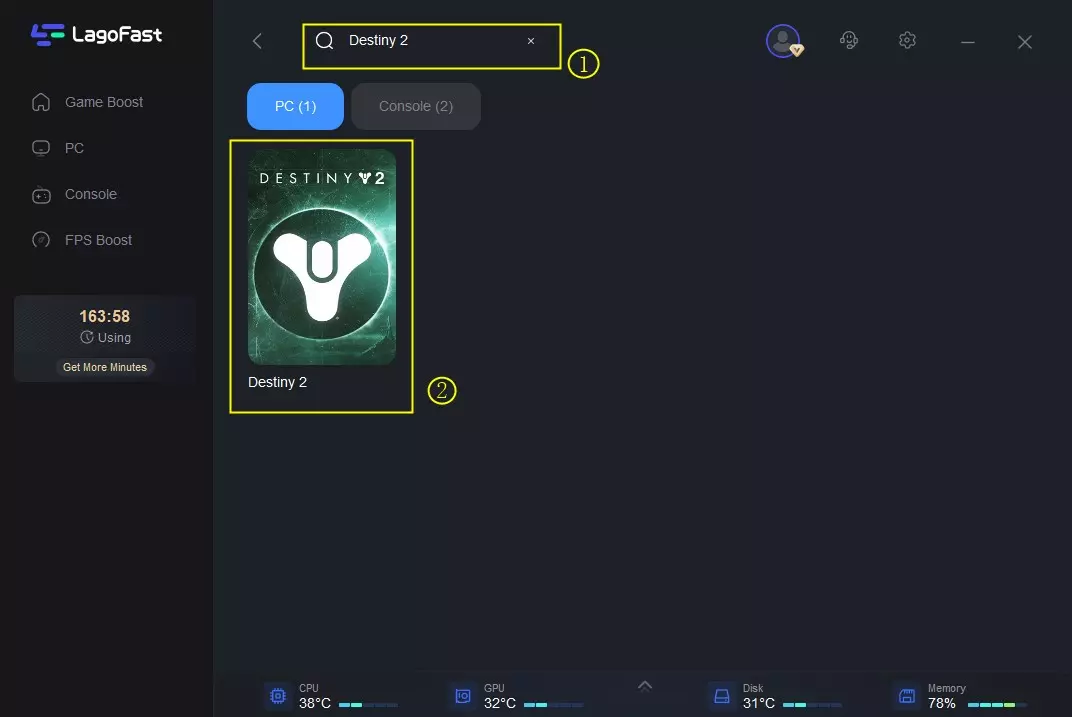 Step 3: Choose the server and node.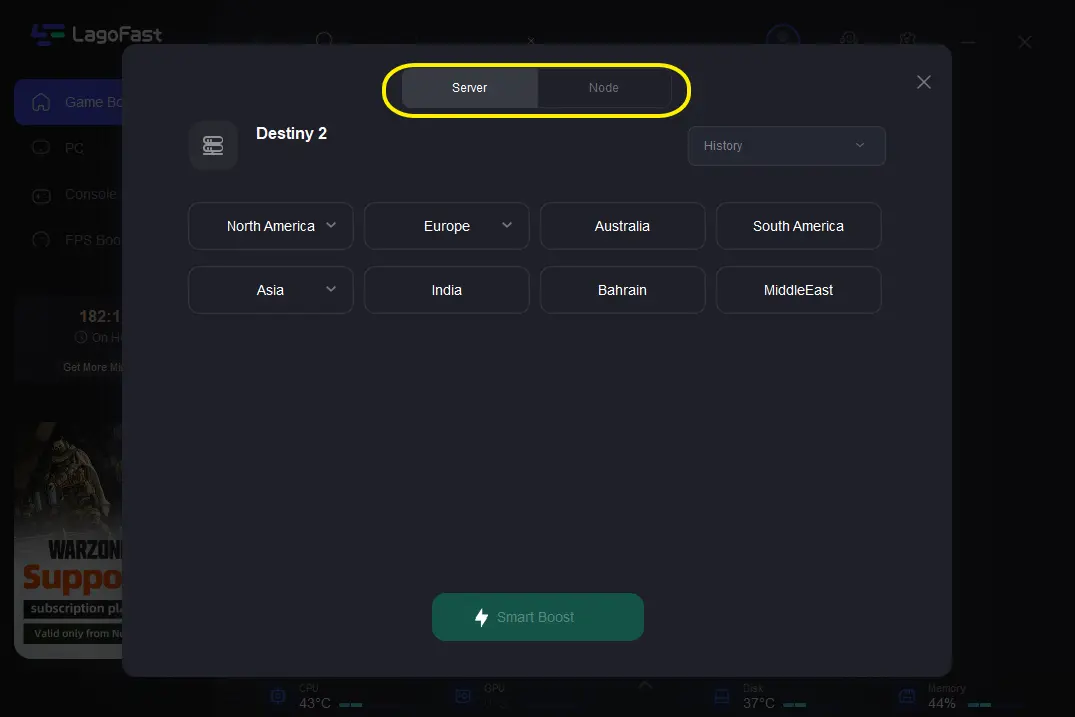 Step 4: Enjoy your game without worrying about server down!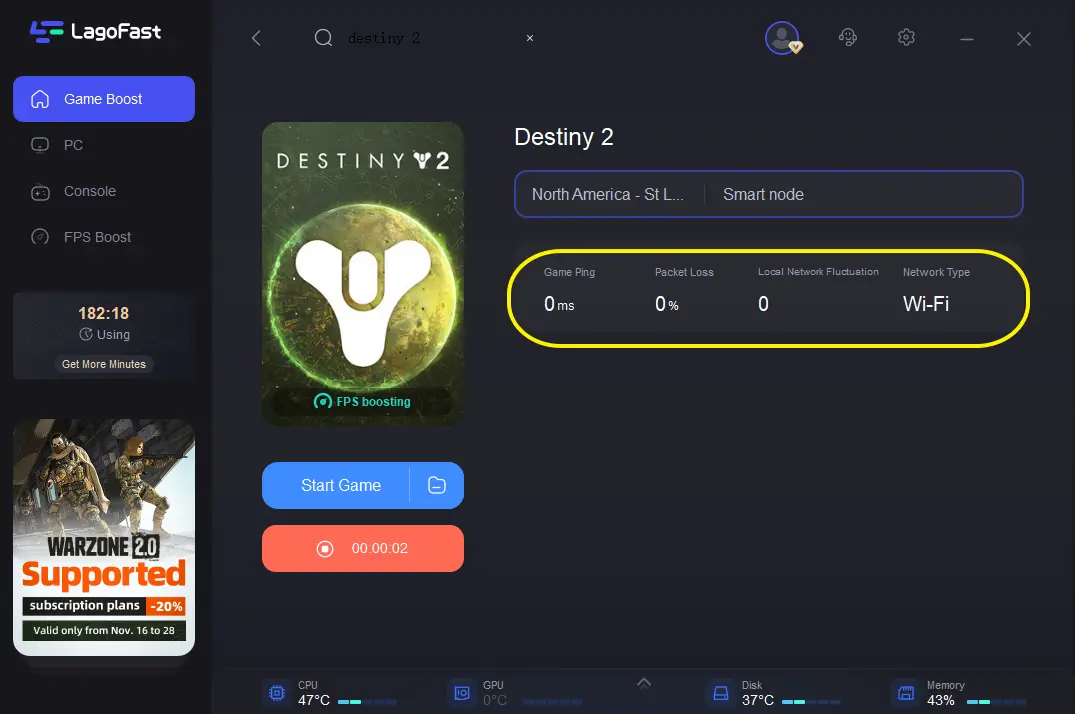 You can also select Server and Node in the interface. And, unlike other game accelerators, you can pause whenever you want without worrying about the fee because the cost of LagoFast is calculated in minutes. It means that when you are not boosting, you don't have to pay! This is certainly a more economical choice for all players.
So what are you waiting for? Now download LagoFast and enjoy Destiny 2 (or any game that you love) in a super-smooth Internet environment
2. Visit the official website of Destiny 2 and search for help.
You can always find useful information on the website of a game. Occasionally, Destiny services may be brought offline to undergo scheduled or emergency maintenance, or to update the game to address gameplay issues or add in-game features. You can go to their website to check their server status and know whether your Internet connection went wrong or not.
There is also other vital information on server maintenance that players may find helpful on their website:
Destiny Companion: Sign-in functionality and other Destiny Companion services on the Mobile App, Bungie.net, and third-party sites may be restricted or unavailable during Destiny Server maintenance periods.
BungieHelp Twitter: On days in which Destiny is receiving an Update or Server Maintenance, players can follow @BungieHelp on Twitter for updates on the process and timeline for the server maintenance or update deployment.
Can I Change Server in Destiny 2
No, you can't.
Formerly, Destiny 2 was launched through Battle.net. In 2021, it shifted from Battle.net launcher to Steam. We do not mean to judge, but the shift to Steam certainly makes Destiny 2 lose a rather convenient feature: changing the server.
Unfortunately, we have tried to change Download Region settings on Steam. But it seems that it didn't work. If you want to try:
Step 1: Launch Steam.
Step 2: Click on the Steam option on the top left of the app.
Step 3: Click on Settings.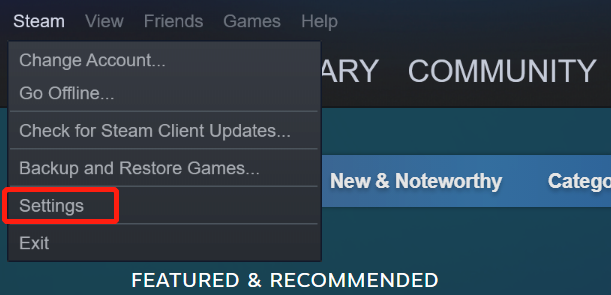 Step 4: Select Downloads.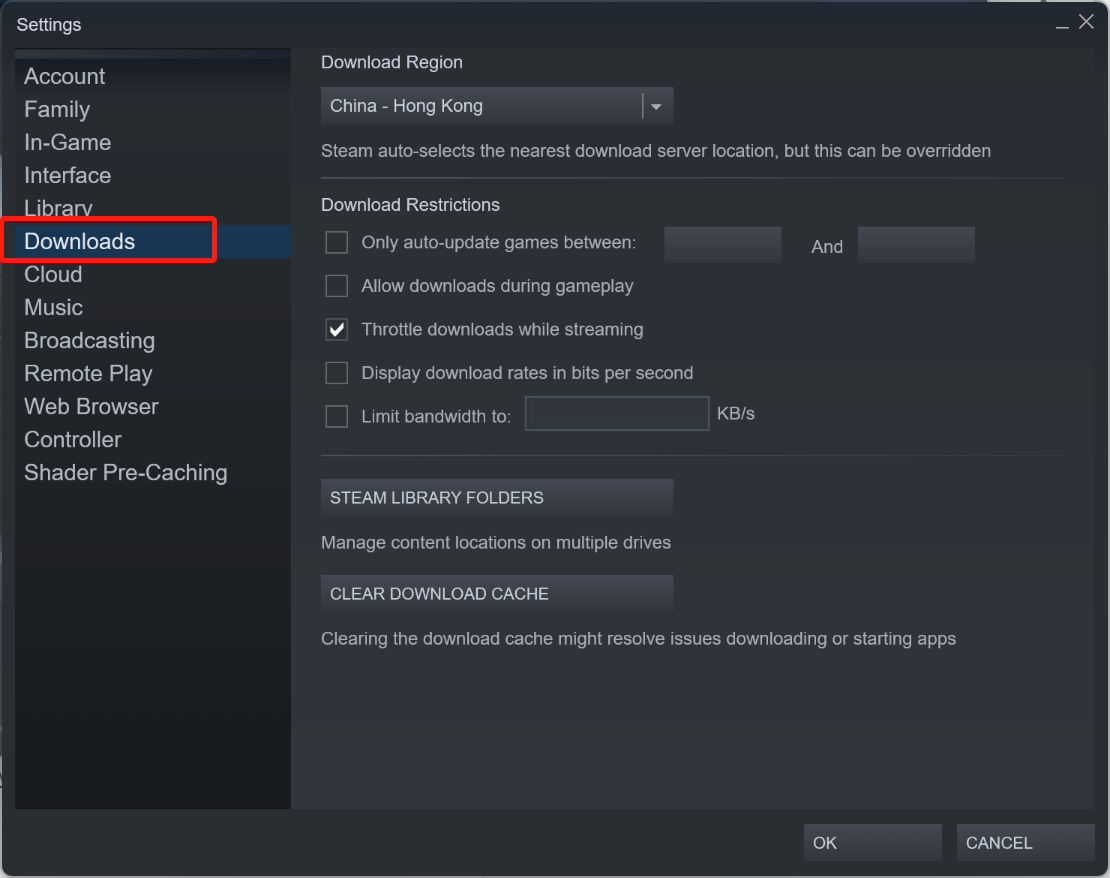 Step 5: There you will notice the Download Region option.
Although you cannot change server on Steam, you can always select the most suitable server and node in LagoFast to get a better gaming experience with a lower ping!
Conclusion
I believe that LagoFast can efficiently solve your gaming problem of server down and improve your gaming experience. LagoFast can really make a huge difference! It is a revolutionary product that really helps. So don't hesitate, download LagoFast as soon as possible and enjoy a truly immersive gaming experience!