Roblox is a platform for online gaming and a tool for game development created by the Roblox Corporation that enables users to create games and play those made by others. The platform, developed by David Baszucki and Erik Cassel in 2004 and made public in 2006, offers user-made games of various genres that were Lua-programmed. Roblox was a relatively modest firm and platform for the majority of its existence. The second half of the 2010s saw the start of Roblox's rapid expansion, which has been sped further by the COVID-19 pandemic.
When you are enjoying Roblox, your online experience will be related to the Roblox ping rate on pc closely. So you had better know how to see ping on Roblox. What should you do if you want to check your Roblox ping? Sometimes we want to perform a Roblox ping test to ensure our game experience, how should we do it? These are common problems for players. To solve this problem efficiently and quickly, I recommend using LagoFast, which is an experienced Roblox issue solver. Roblox lag, fps drop, and other common issues can also be fixed completely.
Part1: Best Way to Check Ping on Roblox
Part3: Good Way to Solve Ping Issues
Best Way to Check Ping on Roblox
Playing Roblox is free, and in-game purchases can be made using virtual money called Robux. As we all know, when using Roblox, the gaming experience will be closely related to the Roblox ping rate on the PC. So you better know how to check ping on Roblox.
As a top-notch gaming VPN, LagoFast excels at resolving the internet issues that gamers face when playing Roblox, such as high ping and lag on the Roblox server. It is a seasoned product with more than 8 years of experience using internal protocols that are at the forefront of the industry to fix network problems. As a result, it makes the Roblox high ping problem look easy. In addition to guaranteeing incredibly smooth gameplay, LagoFast also makes sure that Twitch, Spotify, and other online content are not interrupted. All players experience reduced ping levels and shorter latency thanks to intelligent, real-time network monitoring and dynamic matching with the best nodes. Are you still concerned that paying for a whole month of expedited gaming service and not having enough time to play the game will be a waste of money? LagoFast, the only product with a time-based package among all the goods, doesn't have a problem with that. Come and utilize the best Roblox game enhancer!
The following are some of LagoFast's features:
Exclusive routes to more than 60 nations

A Pay-Per-Minute plan is simple to use, and guards your finances!

Game booster and game VPN history spanning more than 8 years

The only one with a time charge bundle, pay by the minute!

Increase FPS while lowering Roblox ping

The greatest remedy for ping spikes is Roblox

Easy to use, just one click to boost

Provide boosters for 1000+ well-known online games.
If you want to test and check your ping in Roblox, just follow these steps.
Step 1: Download LagoFast.
Step 2: Type 'Roblox' in the Search library and click Roblox button.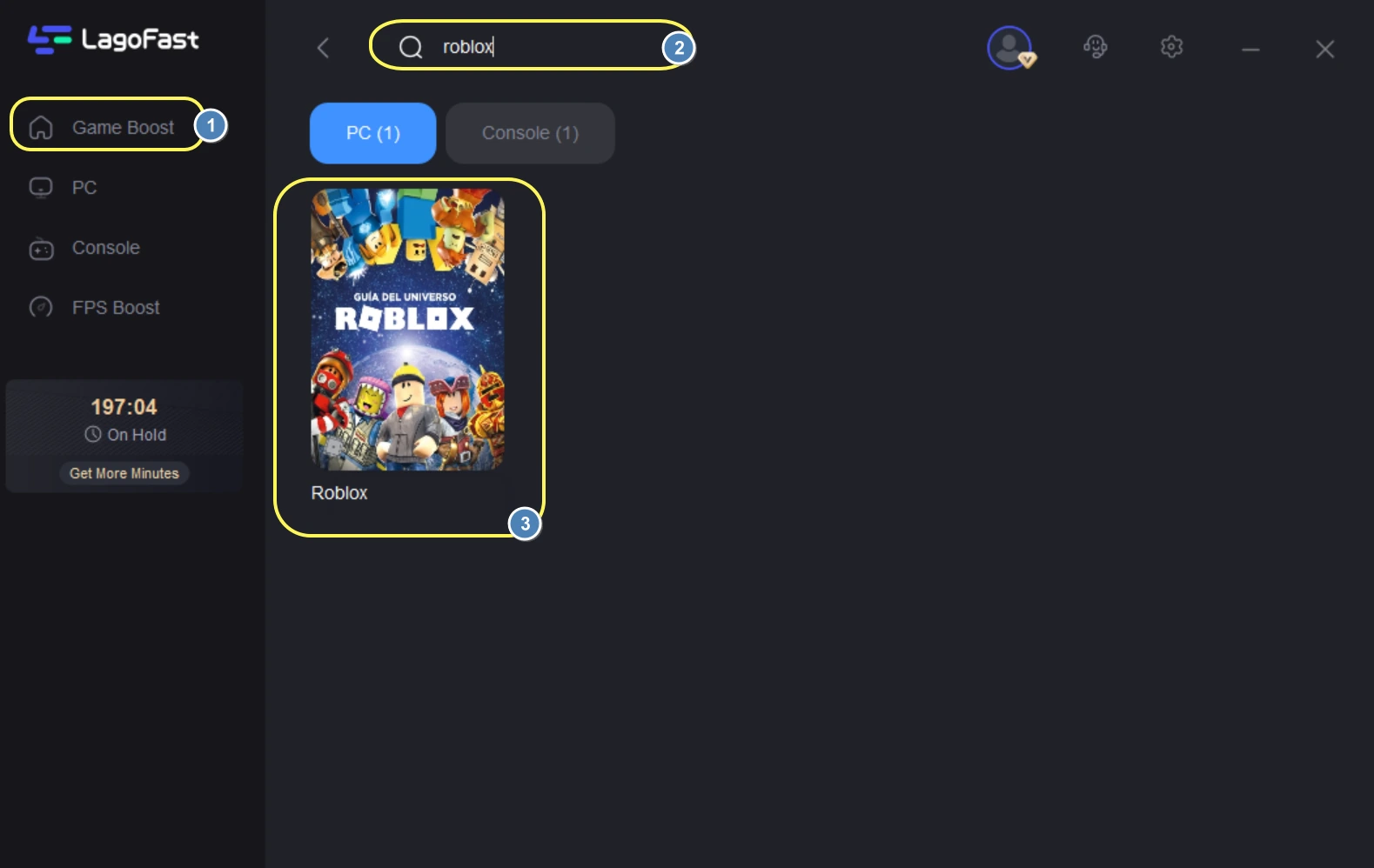 Step 3: Choose the server nearer to you. Make sure the server is it same as your Roblox server.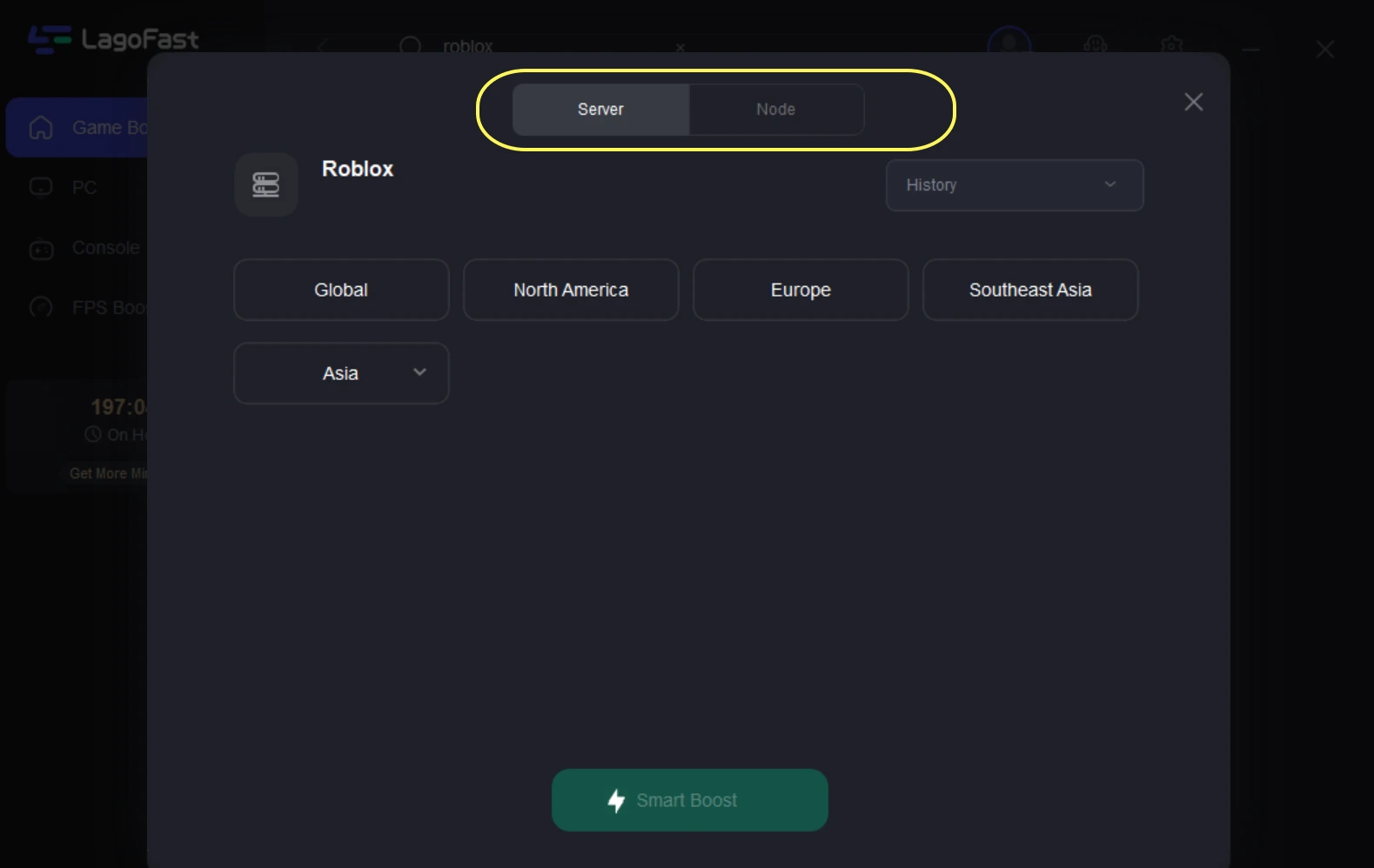 Step 4: Then you can see the ping rate and status of packet loss after boosting Roblox.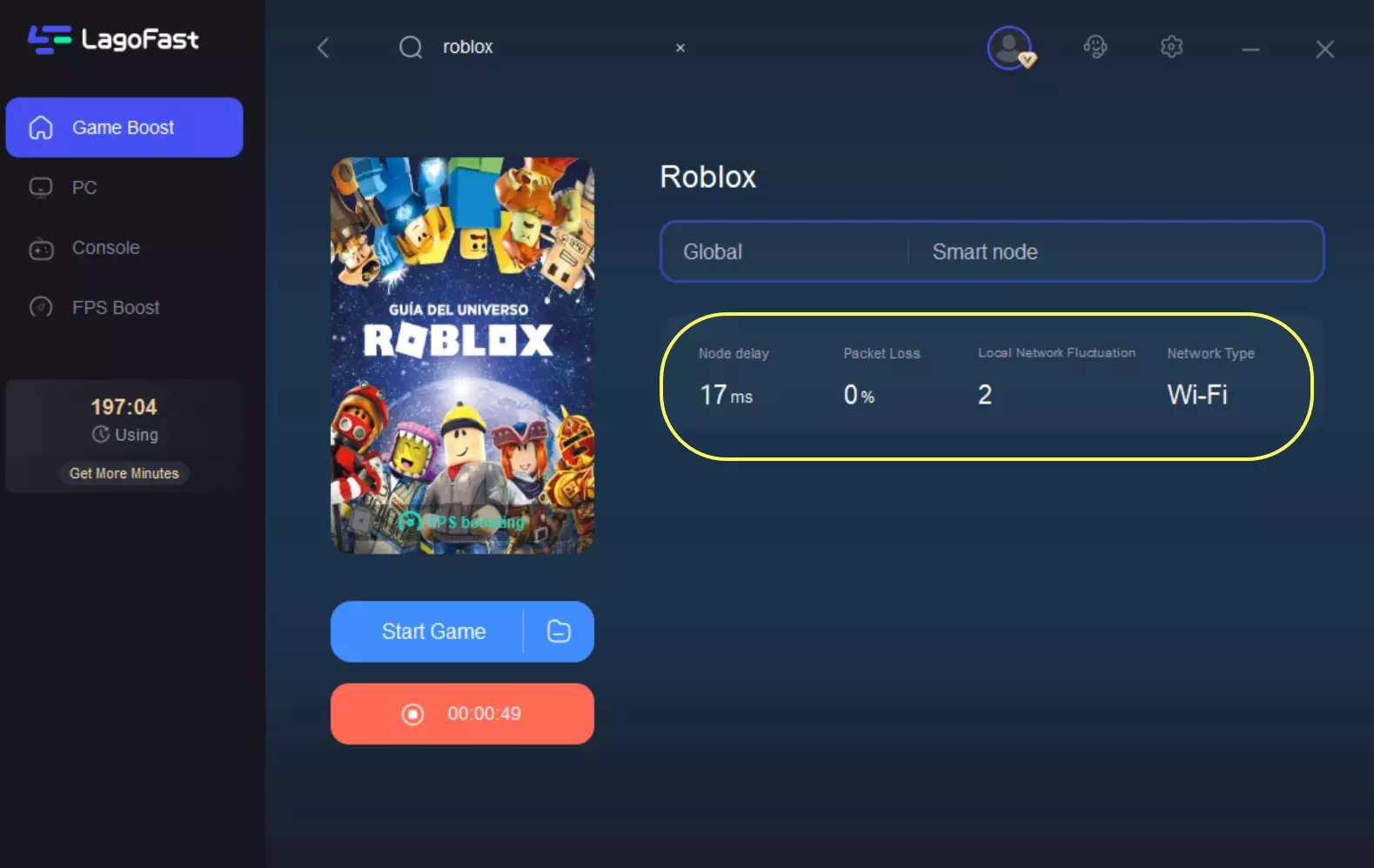 What is Ping?
Ping is a network connectivity test that involves sending test packets to a web address to see if another web address responds and timing the response to gauge network connectivity. The ping number represents the time that is needed between the PC delivering information to a network server and the server's response—usually in milliseconds. In general, the network speed increases as the ping value decreases.
The ideal network speed is often less than 10. The operation will feel sluggish if the ping value is high while playing online games. A program used to evaluate the volume of a network connection is Internet Packet Explorer. Internet Control Messages Protocol is sent by Ping (ICMP). The destination receives the echo request message, which indicates whether the desired ICMPecho (ICMP Echo reply) has been received. This command can be used to check the network's accessibility or the speed of the connection. The ping command is the first DOS command you should learn if you're a network administrator or hacker. It works on the following logic: A packet is sent to the target IP address based on the uniqueness of the IP addresses of the machines on the network, and the other party is then needed to reply to a packet of the same size to ascertain whether the two computers are connected and what the delay is.
While playing Roblox, a number of reasons may cause your ping to increase. That's why learning how to check ping on Roblox and Roblox ping test is necessary The network connection may be the most important and common cause of these factors. For instance, you will experience high ping if your network or bandwidth is overloaded, your connection is unstable, or your routing is faulty. Additionally, a dated hardware setup can increase the amount of time it takes to process data, which will affect the amount of time it takes to transmit data. Additionally, it's likely that anything other than you is causing your high ping. Your ping may increase if the game server is down or if there are too many players online at once.
Good Way to Solve Ping Issues
After learning how to check ping on Roblox, you have to know how to solve ping issues if they happen. High ping or ping spikes are two prevalent ping problems in Roblox. They have to do with hardware performance or network health.
Check to see whether your CPU is not overloaded. If your computer is asked to run multiple applications simultaneously, the memory will become overly filled. After that, space for the Roblox becomes scarce. So, before starting Roblox, launch your computer's task manager. Then look for and close any unnecessary programs that might be using up your Roblox resources.

Maintain a low CPU temperature: When Roblox is being used on your computer, the temperature can rise. The CPU will activate a self-protect software if the temperature is too high. In order to minimize operation overload, the CPU will limit operation efficiency. The mainframe can be positioned in an open space, or the computer can be cushioned. Do something to let the heat out.
In conclusion, you can use Lagofast to see ping on Roblox and reduce your ping to maximize Roblox in-game experience.