Roblox is a massively multiplayer online game creation platform developed by Roblox, where you can use your imagination to design your games, items, and clothes. What's more, you can play games created by other players. Roblox games can be played smoothly on a low-end PC because they don't require advanced visuals. However, during the game, the following problems occurred in Roblox: Why is Roblox so laggy? Why is Roblox ping so high? How to stop lag Roblox? Don't worry, we'll solve your doubts, moreover, we've gathered some fixes for you, such as downloading LagoFast.
Part 2: Various types of lag players can face
Part 3: Why is Roblox so laggy?
Part 4: How to stop lag Roblox?
Part 5: Roblox Servers Lagging
Part 6: How to Find Low Ping Servers in Roblox
Part 7: How to Lag a Roblox Server
When a system begins to run slowly and jerkily, it is said to be in a lag. Sometimes, Roblox games begin to run at a low framerate. However, you are experiencing Roblox lagging if the game is responding slowly to your clicks and the graphics are loading slowly. When you have Roblox lagging issues, the in-game content and motions may become out of sync. Either hardware or software can be to blame for a computer's lag problem.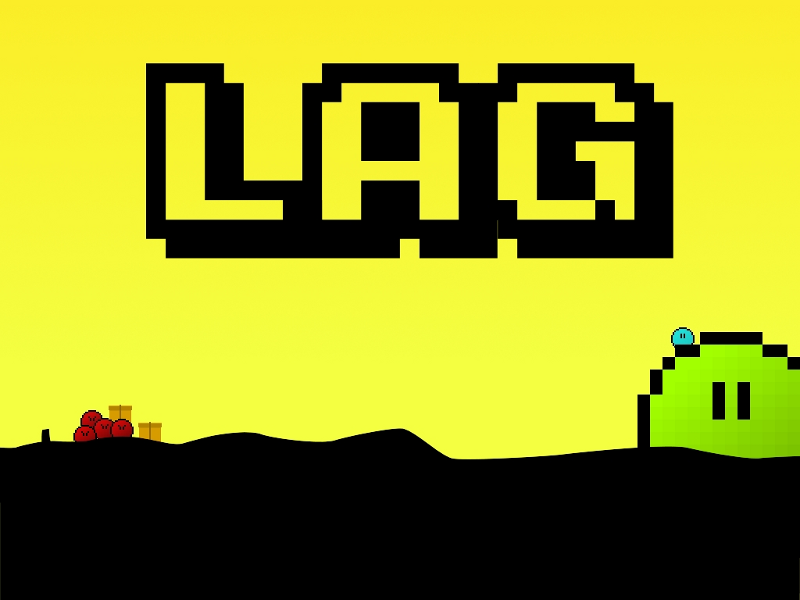 Various Types of Lag Players Can Face
During gameplay, players may face many different types of lag, which are mainly divided into three main categories: client lag, server lag, and low fps. Next, we'll tell you about the different types of lag.
Ping Lag: This is the main reason for the delay. The high ping indicates a player's sluggish internet connection. Ping is typically measured in milliseconds (ms), with a higher ping indicating laggier performance. When a user is lagging, there is often a 1000 ms latency.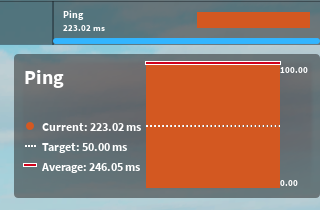 Block Lag: Roblox often becomes sluggish when there are too many graphical components in a single place. This is because a lot of graphics must be processed by your PC before the output can be produced. At the same time, it results in low FPS, potentially falling into the tenths or hundredths if a machine is unable to adequately manage the portions.
Decal Lag: Similar to blocks, thousands of decals will cause lag when the player looks at them all at once.
Entry Lag: One of the most typical types of lag appears as soon as the user enters a server, and it usually goes away after a while. The level of lag encountered increases if this particular player has a lot of saved data. Another element affecting this lag is concurrently joining many gamers.
lnternet Lag: You can't make a general connection, this is caused by the poor internet.
Server Lag: Roblox servers lagging is also a common problem. This occurs when the player's computer and/or internet are operating normally, but the server is experiencing significant lag. When you face this issue, just quit the game, and join a different server.
Excessive Lag
Tool Lag
Other Player Lag
Chat Lag
Input Lag
Freeze Lag
Why Is Roblox so Laggy?
We have explained the main types of lag during Roblox play above, next we will analyze the following main reasons why Roblox is so laggy:
Poor or unstable internet: You'll fail to make a general connection.
Roblox's high graphics settings: When playing Roblox, if your device isn't extremely powerful, high graphics settings can be a reason why Roblox is so laggy.

N

etwork driver problem: You'll fail to make a general connection as well.
Old Roblox version

R

oblox server
Corrupted temp files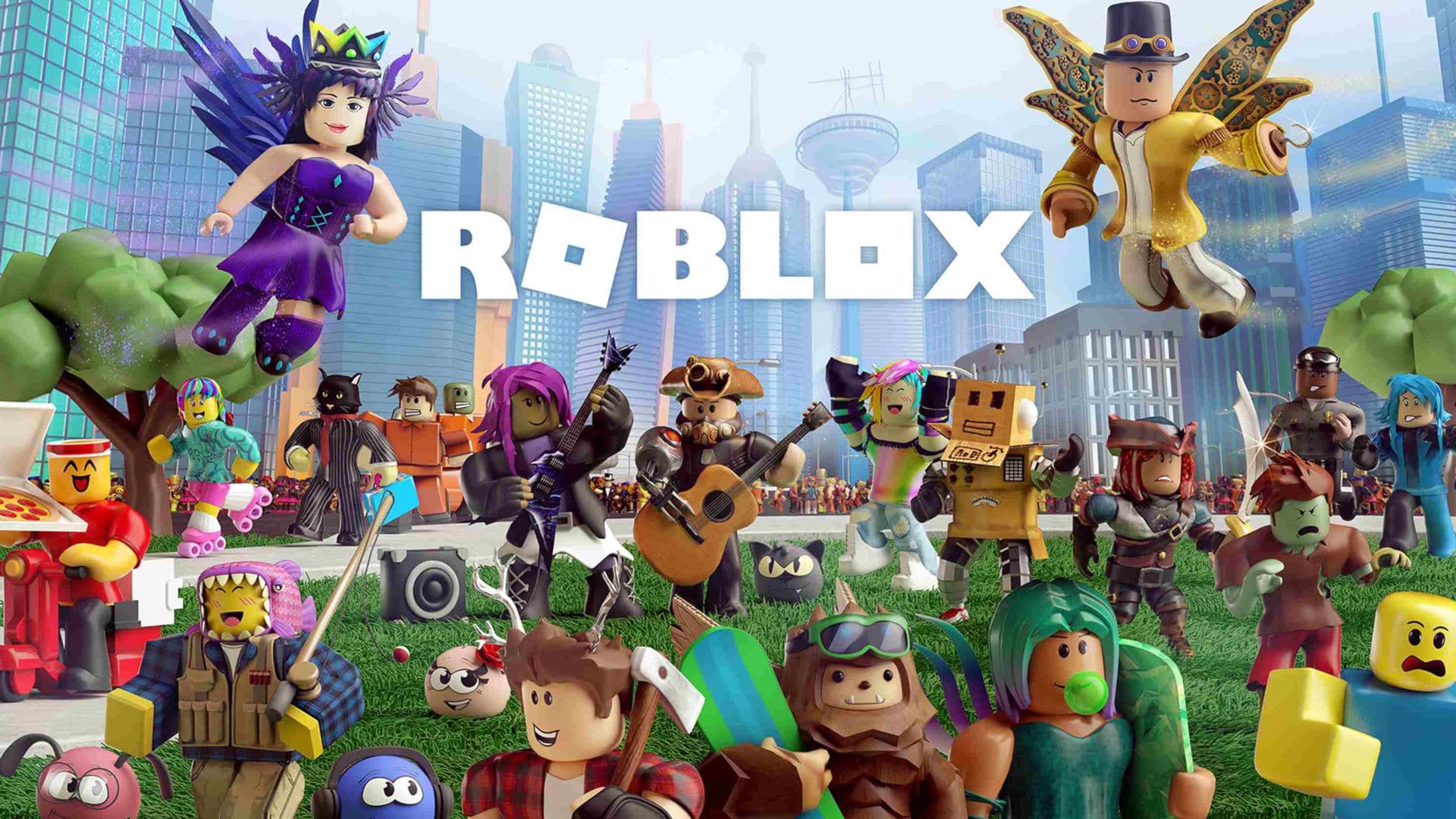 How to Stop Lag Roblox?
Why is my Roblox so laggy ?! Even on a powerful PC in 2022, Many users of Roblox have complained that the game lags and has erratic frame rates. So, how to stop lag in Roblox? we've gathered some fixes for you!
But when we have serious lag issues playing Roblox, we won't know what's causing the problem, or maybe even a combination of more complex factors. Therefore, after comprehensive consideration, we recommend LagoFast to you. It's a game booster with good performance in all aspects.
The features of LagoFast are as follows:
Support Plan-Per-Minute service, have the lowest monthly average price.
8+ years of experience in fixing game lagging.
Easy to use, with only one click on the Boost button.
Globally distributed servers & nodes.

R

educe ping and boost FPS at the same time
Here's how to use LagoFast:
Step 1: Download LagoFast.
Step 2: Type roblox in the Search box and choose it among the results.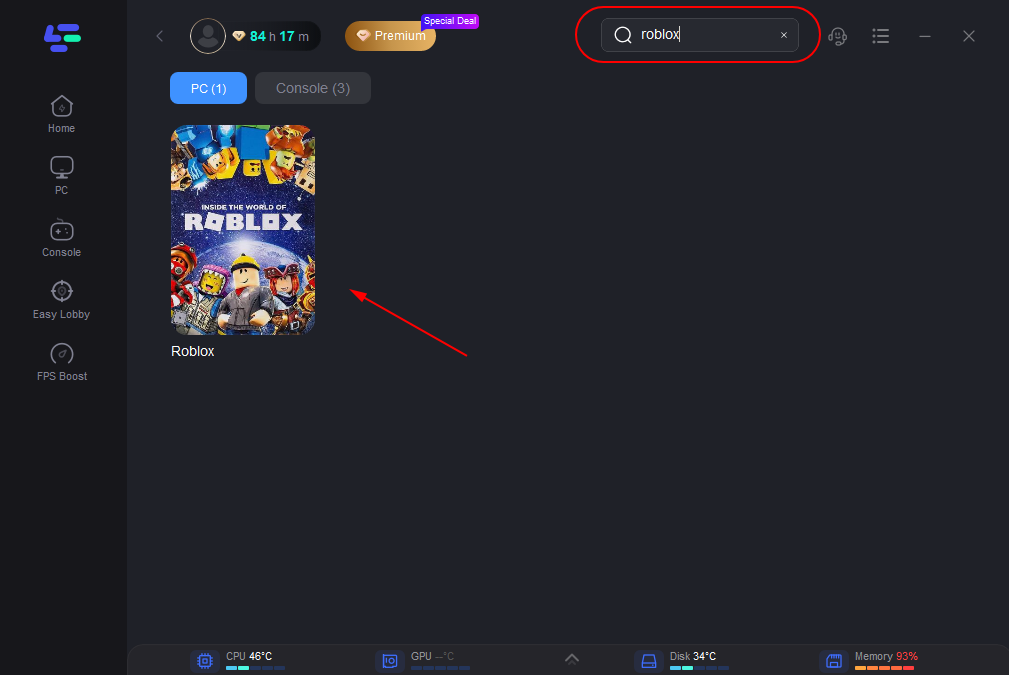 Step 3: Choose your needed server.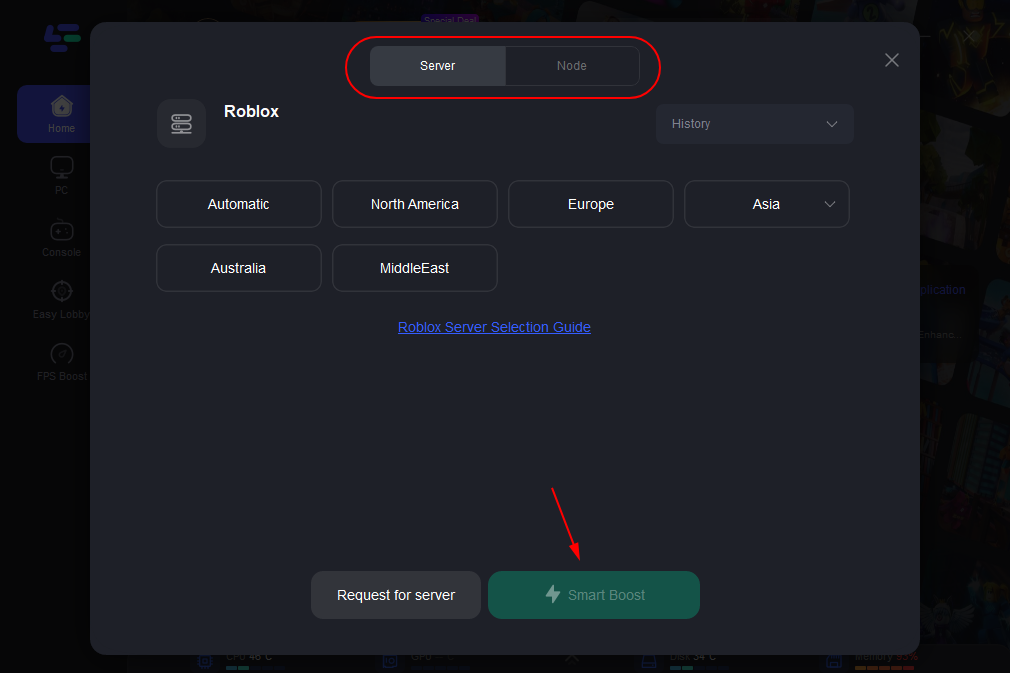 Step 4: Click on the Boost button to start boosting.
On this page, you can have a direct look at your real-time ping and packet loss rate which are closely connected to your FPS performance. To get to know better about what is FPS and why is it important, read this article.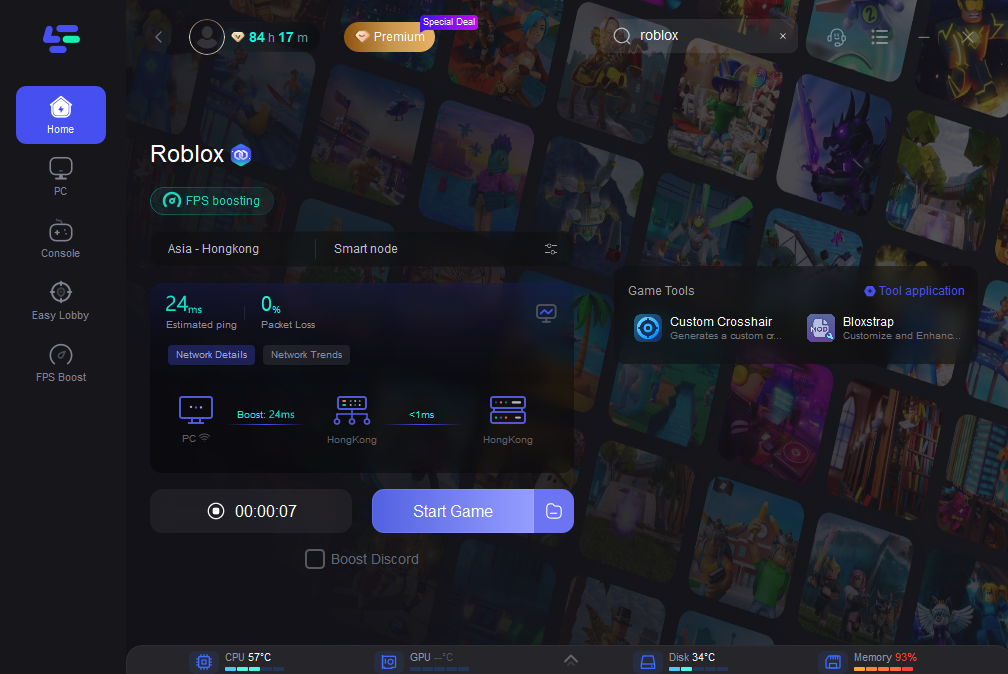 Except for game boosting, there is a specific FPS Boost service provided by LagoFast. You can manually adjust settings by clicking on the ones you want to turn on/off.
To do so:
Step 1: Click on "FPS Boost" on the left side.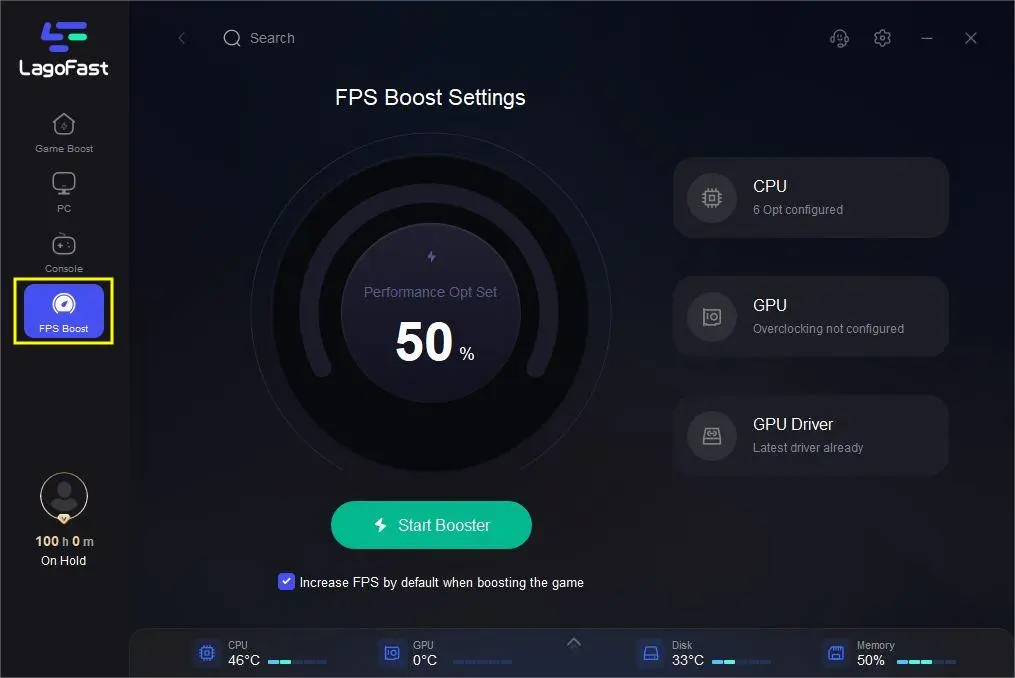 Step 2: Click "CPU Optimization" on the FPS Boost page and choose the settings that you want to open.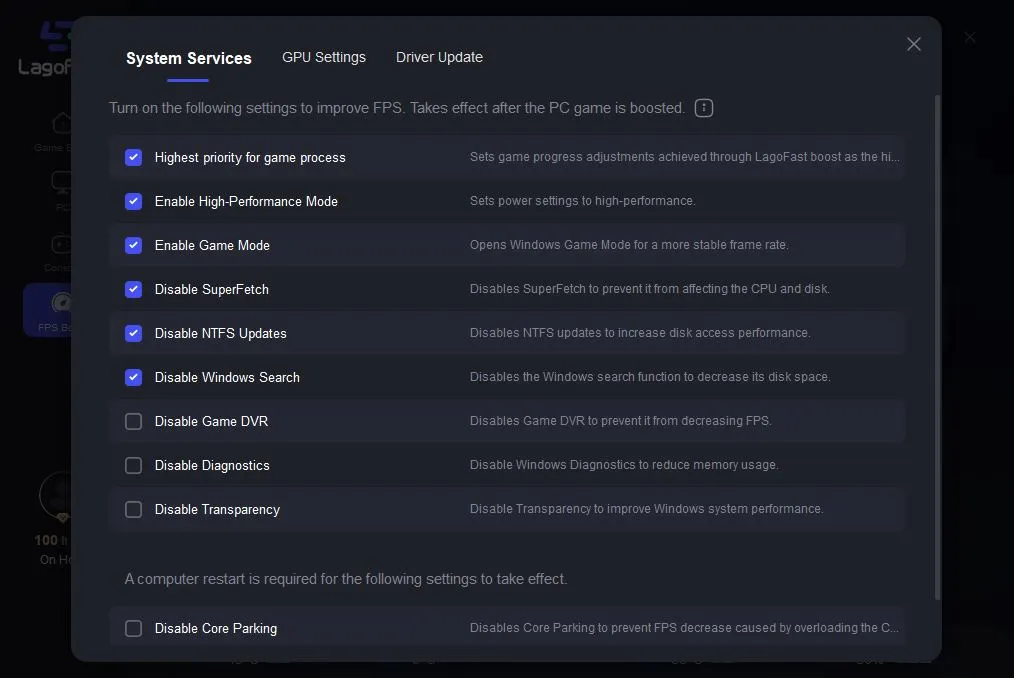 Step 3: Click "GPU Settings" on the FPS Boost page.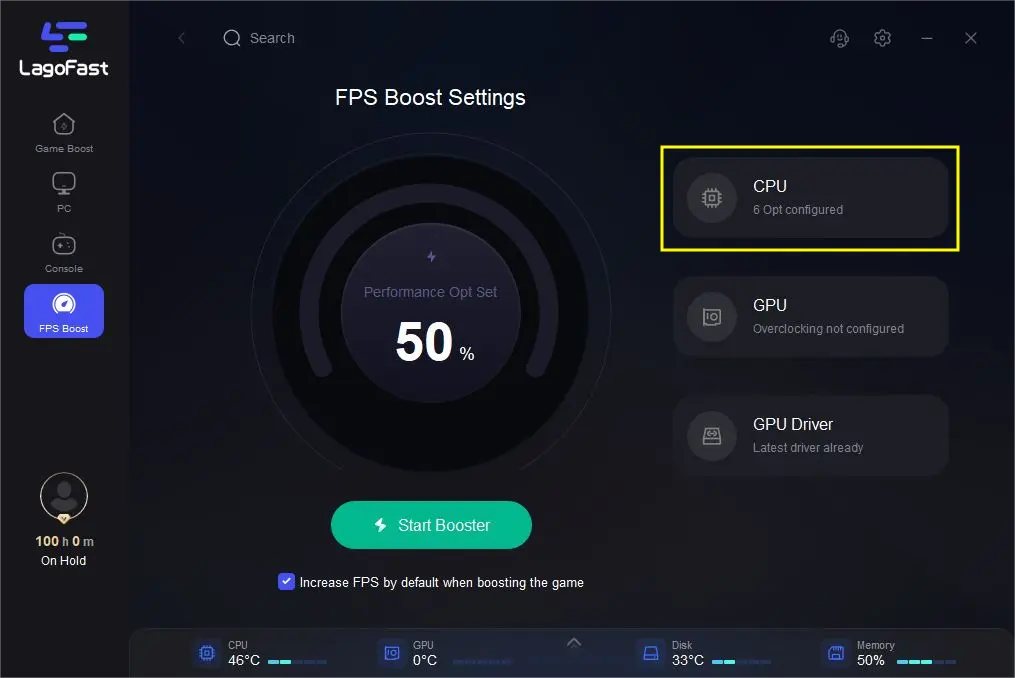 Step 4: Slide to choose your overclocking level in the first bar and tick "Enable GPU Boost" in the second bar.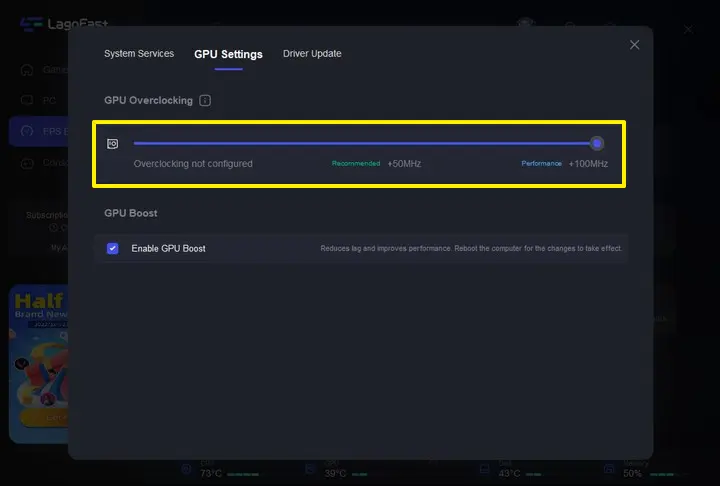 Step 5: Click "GPU Driver" on the FPS Boost page to check your GUP Driver updating version.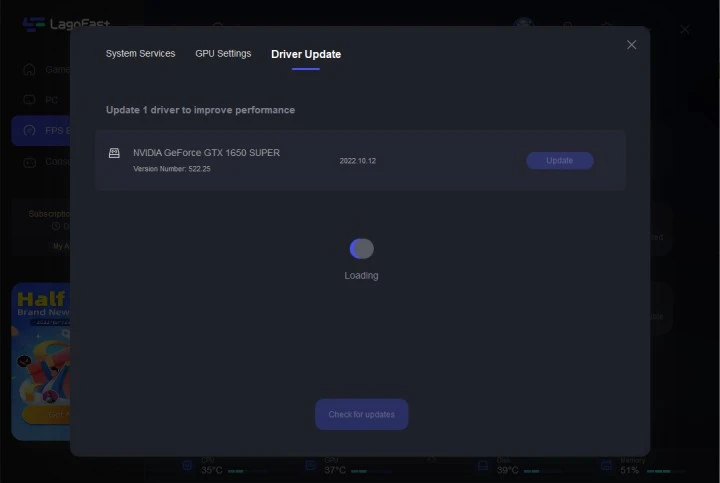 At last, you need to return to the FPS Boost page, and clicking "Start Booster" is OK.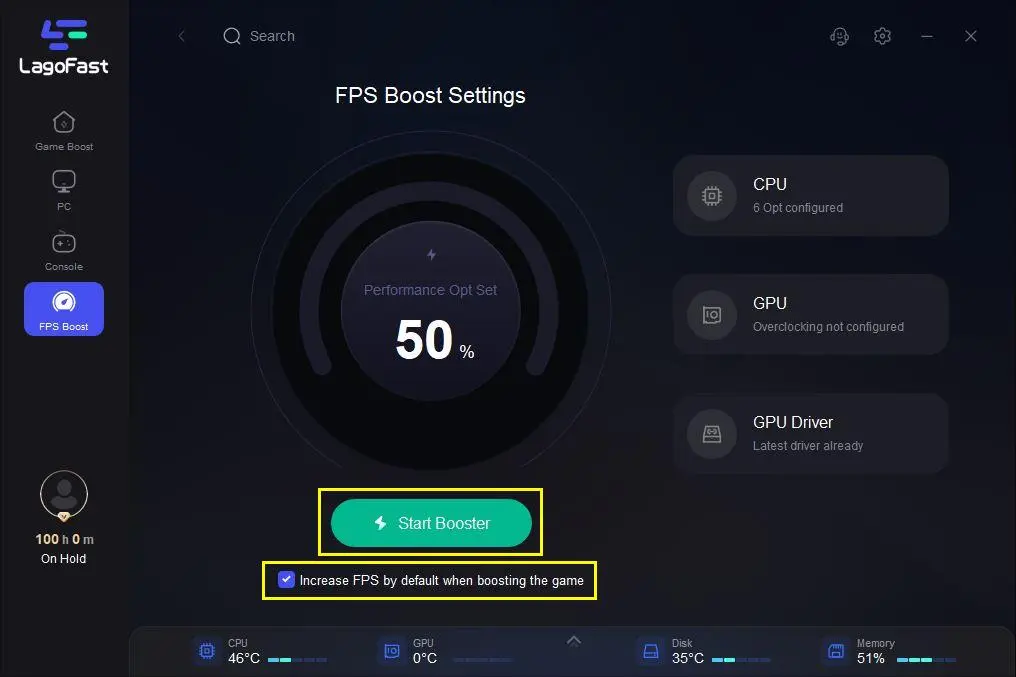 Change configuration
Then, when we want to let Roblox run smoothly, just try to change the computer configuration!
Delete temporary files: Temporary files are the type of files that store data that is only needed temporarily. On average, temporary files on your computer help programs perform smoothly and quickly load. However, they take up some hard disk space, which slows down your computer and may affect how quickly the connection responds. You should clear temp files from your system.
Improve Internet Speed: Any online game you play, including Roblox, cannot make the general connection and will lag if you don't have a fast internet connection. You must therefore make sure to buy a high-speed internet connection plan.
Reduce the Graphics Settings: The gaming platform Roblox is rather simple. Additionally, your system may have trouble operating if the graphics quality is very high. Because of this, you should reduce the graphics quality when Roblox begins to lag.
Change server: When you can't judge what kind of lag occurs at this time, can try to change another server, maybe it is Roblox servers lagging.
Run in windowed mode: When playing Roblox games in full-screen mode, the system occasionally has trouble processing and rendering the images. Naturally, the performance might be quick and fluid.

U

pdate network driver: Roblox lagging is typically an indication of a sluggish connection, at this time, you can't make a general connection. That's because of the outdated network driver. At this time, you should update it immediately!
But if the above methods can't solve your problem, you can watch this video as well.
Roblox Servers Lagging
Roblox server lag is experienced by all players, due to the overloaded server. Under this situation, players will observe delay in other players' action, however, they see themselves not lagging. Roblox server lag can be attributed to various factors, including unoptimized servers, slow internet connection, and faulty or offline game servers. The first thing you should do is to check if the Roblox server are experiencing technical issues, by using third-party sites like Downdetector. If the problem is indeed Roblox servers lagging, you can only solve it by waiting for it to fix or join another server.
How to Find Low Ping Servers in Roblox
By using this phantom, you will be able to find the server with good FPS and ping.
How to Lag a Roblox Server
For testing purposes, players might want to simulate lag and want to find out how to lag a Roblox server. Follow these steps, you will be able to lag a Roblox server:
Go to File → Settings → Network → IncomingReplicationLag.