Minecraft has been released for more than a decade, and Mojang has kept its appeal innovative in a variety of ways to attract new players and retain old ones. Minecraft caters to everyone's desires: you can fall in love with it because it can build any building you imagine, or you can become addicted to Minecraft because of its rich ecosystem. Incredibly, someone in Minecraft used Redstone circuitry to build a CPU and figure out how to solve the game code problem. This means you can play Minecraft in the Minecraft game world! Inevitably, a slew of game issues such as lag, low FPS, and so on emerged and caused players a lot of grief. But don't worry, LagoFast will handle it all! It can boost FPS Minecraft while also reducing ping. Improve your overall experience!
Part 1: LagoFast: Boost FPS & Reduce Ping in Minecraft
Part 2: Other Recommended Products
Part 3: Something You Should Know about FPS
LagoFast: Boost FPS & Reduce Ping in Minecraft
If you want to take your gaming experience to the next level, you should think about how to increase FPS in Minecraft. This is a piece of cake for LagoFast, which was created by a team with 8 years of professional experience. It displays real-time network diagnostics and connects you to the network node with the lowest ping. To create a more suitable acceleration environment for you, you can also change the boost options, such as whether to increase the priority of the game. I'd also like to point out that it is the only game booster and game VPN with a time charge package. So you don't have to worry about ordering a month's subscription but then wasting it because you don't have time to play games. Don't waste your time with those time-consuming and ineffective products! LagoFast is the best Minecraft game booster.
Here are the features of LagoFast:
Free trial
Exclusive accelerated routes around the world
Pay per minute, wallet-friendly!
Boost FPS while reducing lag
Professional game booster with over 8 years in game fixing
You can boost FPS in only 4 steps:
Step 1: Download LagoFast.
Step 2: Type Minecraft in the Search box and click the one you wanted.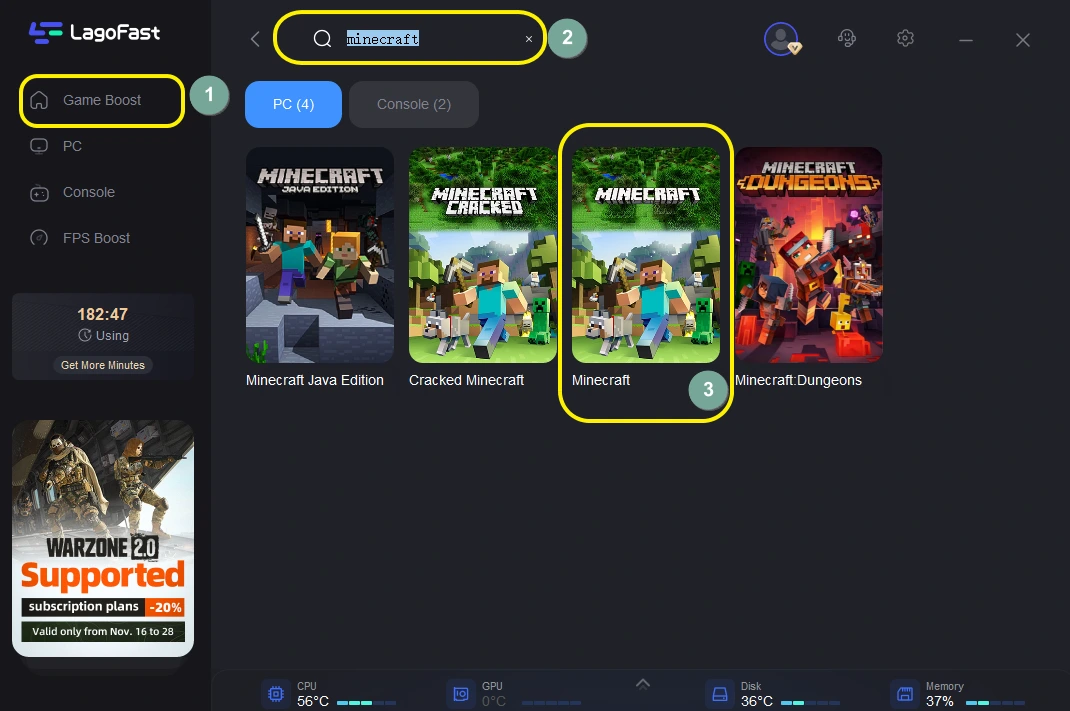 Step 3: Choose your needed server.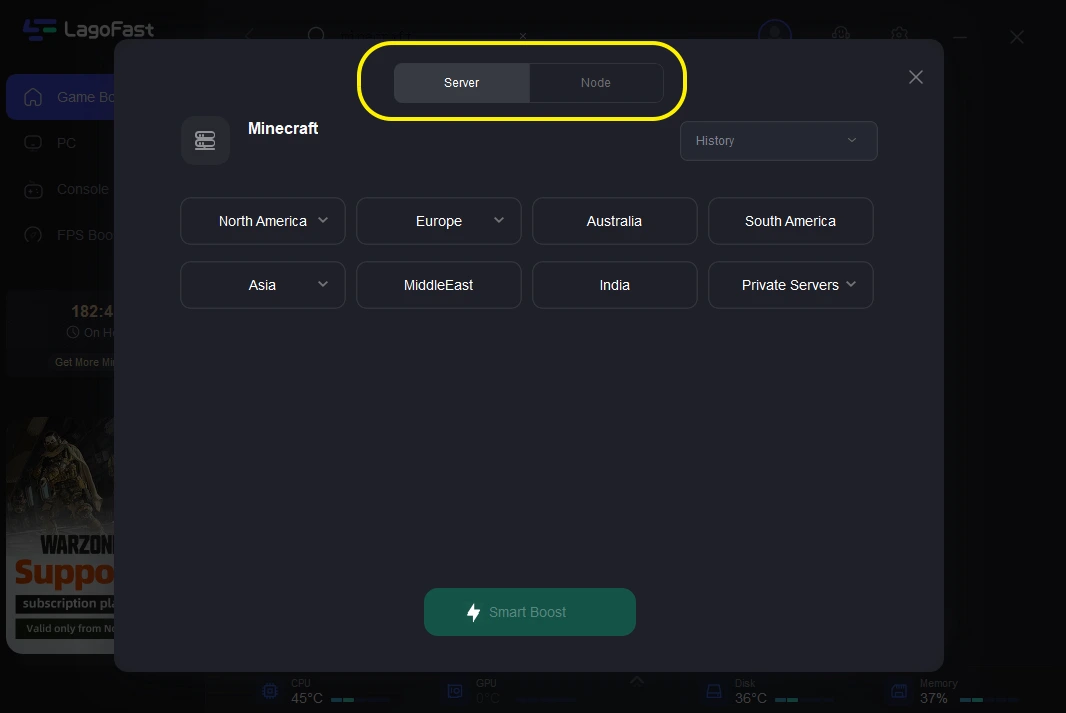 Step 4: Click on the Boost button and then enjoy your game!
You can have a direct look at your real-time ping and packet loss rate which are closely connected to your FPS performance.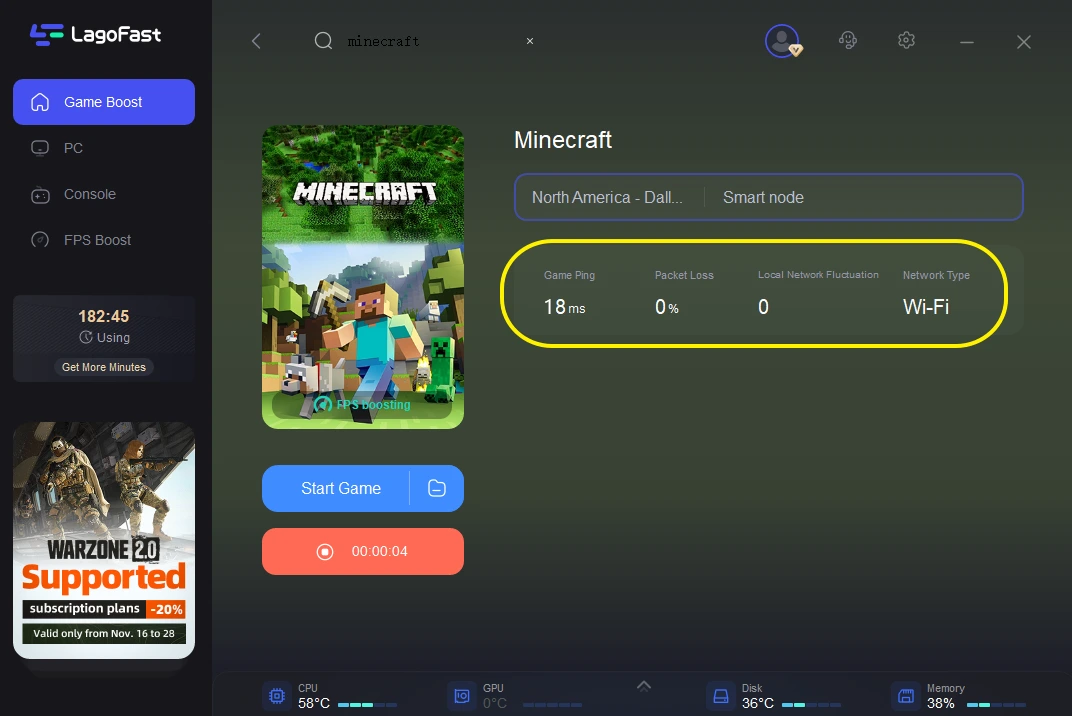 Except for game boosting, a specific FPS Boost service is provided by LagoFast. You can manually adjust settings by clicking on the ones you want to turn on/off.
To do this:
Step 1: Select the FPS Boost on the left side of the desktop.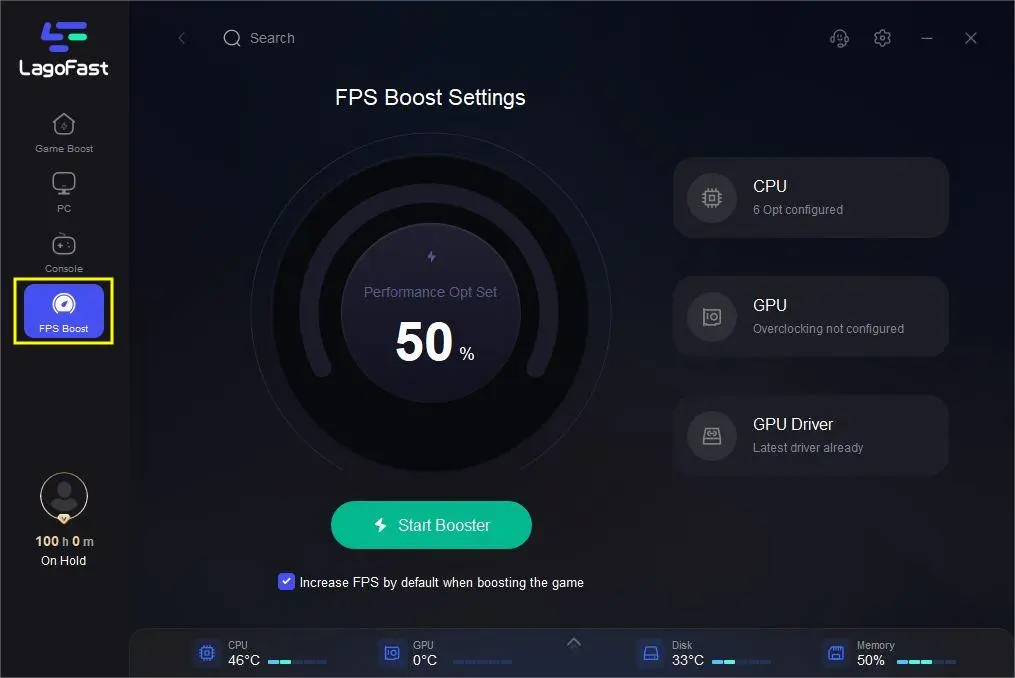 Step 2: Turn on/off the settings to boost Minecraft FPS.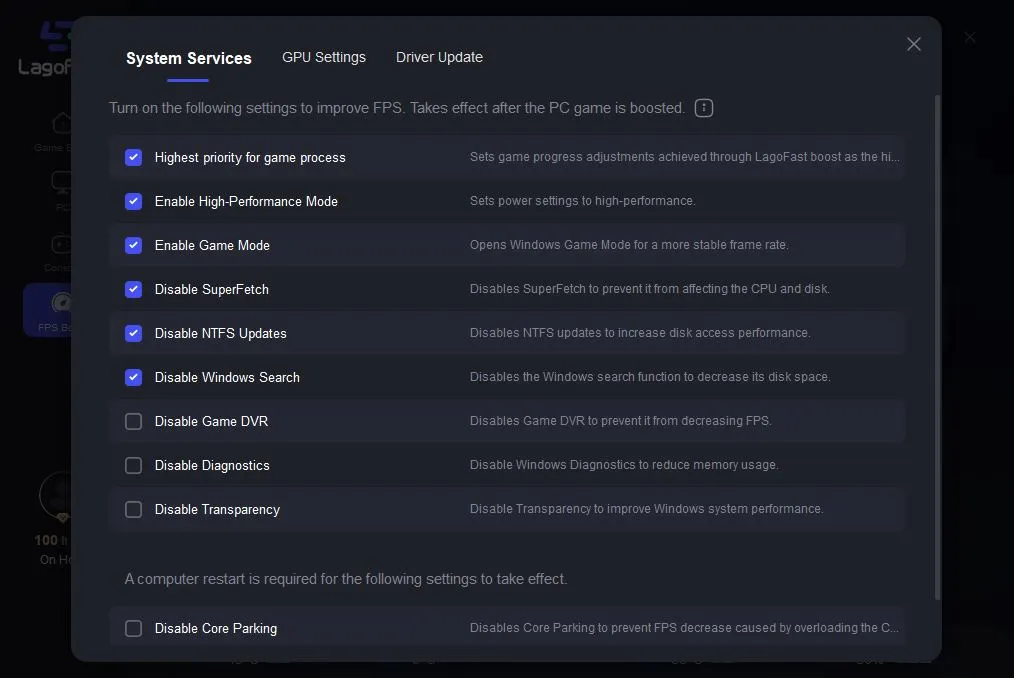 Other Recommended Products
Wise game booster: Wise game booster can improve CPU performance by suspending unnecessary processes and unrelated services, and it can direct more system resources toward Minecraft. It can also analyze your system and make recommendations for all processes and services. It is also useful for freeing up RAM and processor resources However, there are some drawbacks to the Wise game booster. The "My Games" menu allows you to collect and quickly access games, but it does not support specific processes. Beginners should also take precautions when using it.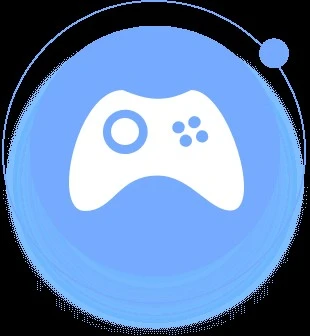 Game Fire: Game Fire can greatly improve your gaming experience by improving PC performance and boosting FPS in Minecraft. It optimizes system performance in real time, allowing the PC to fully utilize system resources. In addition, Game Fire provides real-time system performance data such as CPU and GPU temperatures. There are some drawbacks that many users have raised while using it. It cannot solve issues like limited memory.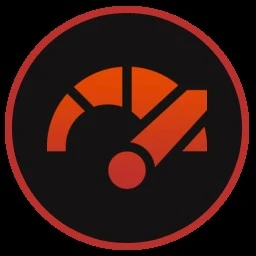 Razer Cortex: It closes background applications, deletes cache to clean up your RAM, and frees up space on your system, just like other game boosters, to improve the smoothness of your games. In terms of disadvantages, Razer Cortex lacks security tools, has no regular cleaning option, and has little effect on PCs with spare RAM.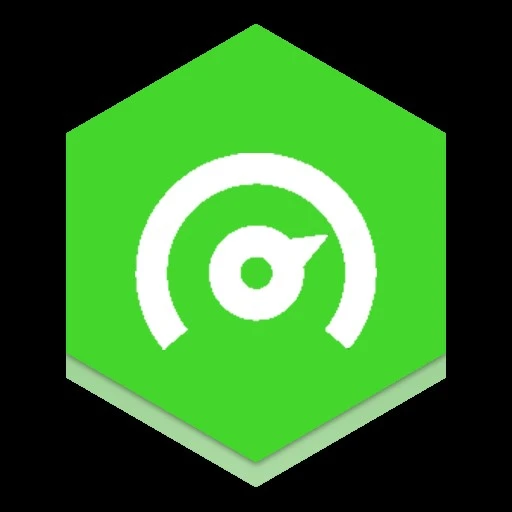 Something You Should Know about FPS
Although players often mention FPS, do you know what FPS actually means? What is a good FPS? Before telling you the solution to the problem. Let's understand some things about FPS.
What's the meaning of FPS?
In gamers' mouths, FPS usually has two meanings. The first one is the first-person shooting game, such as Apex and CoD. The second one is the frames per second. Frame rate is how often a continuous series of frames or images appear on the monitor. This frequency is usually expressed in frames per second. To put it simply, when the FPS is 30, 30 different images will appear in succession in one second.
Why is FPS so important?
When the FPS is higher, the display quality and viewing experience are better. When the FPS is too low, the action becomes very jerky and the picture is very raw. Having a good FPS is very important for competitive shooter games. When you are playing a first-person shooter game and make a sudden turn around a corner, if you can handle more frames in less time, it will provide you with smoother gameplay and give you an edge over the competition. When the FPS is between 30 and 60, you will be able to play the game normally. But over 60 FPS can provide you with the ultimate smooth gaming experience.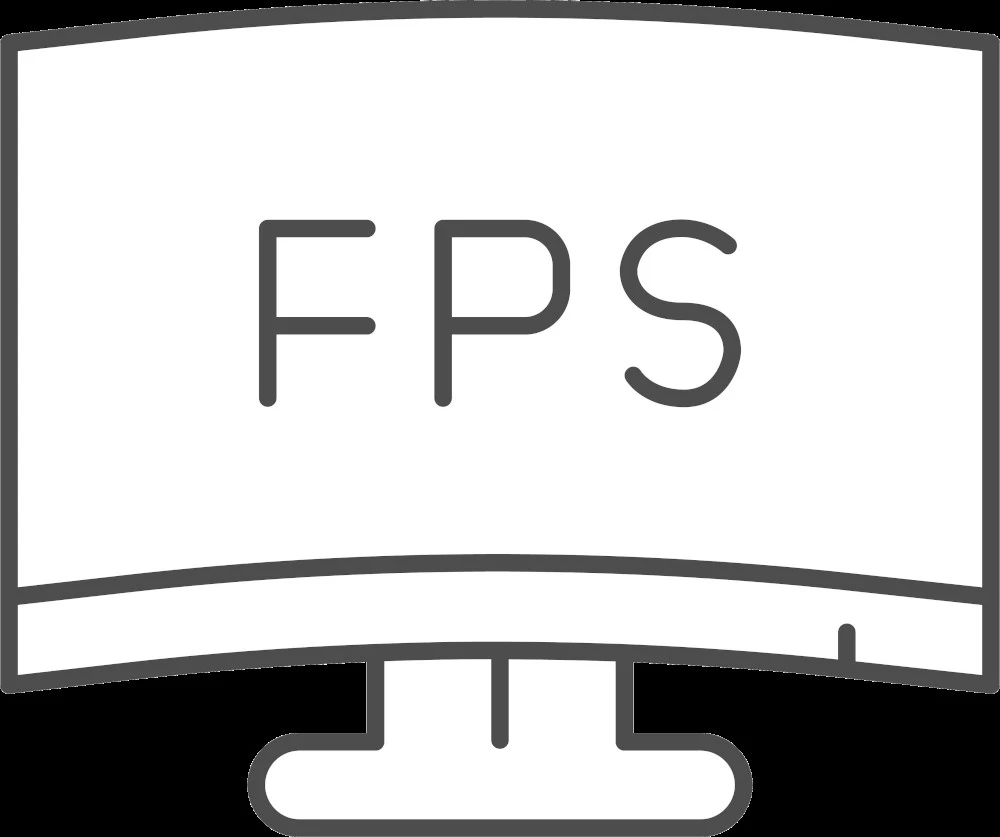 Minecraft FAQs
How to fix the multiplayer bad connection?
Multiplayer mode is one of the great joys of Minecraft, but poor connections can be a headache. Here, we'll tell you the fixes to the multiplayer bad connection.
Use a wired internet connection
Set the priority of Minecraft to high
Close background apps
Update network drivers
Why is Minecraft so laggy? &How to fix it?
Minecraft's high level of creativity attracts many players, but some people complain: Why is my Minecraft so laggy? There are many reasons, common ones are: your device does not meet the minimum system requirements for the game to run, insufficient CPU performance, firewall or anti-virus software interference. So, how to fix it? We make a list below:
Try LagoFast
Use ethernet cable
Whitelist Minecraft
Reduce graphic settings