Call of Duty: Warzone, a free-to-play battle royale video game, was developed by Infinity Ward and Raven Software and published by Activision. The game is tied to Call of Duty: Black Ops: Cold War in 2020 and Call of Duty: Vanguard in 2021. It is a component of Call of Duty: Modern Warfare in 2019. The game's two primary modes at debut are Battle Royale and Plunder. A new in-game cash system called "Buy Stations" is available in Warzone and may be utilized at locations throughout the battlefield. Critics gave the game mostly favorable reviews, praising the maps in particular. Activision declared that there were more than 100 million active gamers in Warzone in April 2021. However, it can not be ignored that in-game issues like Cod servers lagging are widely complained about by players. That's why you need the best VPN for Warzone to improve your PC's performance. Read on to find out the 5 best VPN for Warzone and fixes for Cod servers lagging!
Part 1: How to Fix Cod Servers Lagging?
Part 2: LagoFast —— the Best VPN for Warzone
Part 3: Other Recommended Best VPN for Warzone
How to Fix Cod Server Lagging?
Cod server lagging is a major issue that has been constantly complained about by many players. It has severely impacted their in-game experiences and caused their defeat. Here I want to show you some effective fixes to solve this problem:
Check your Internet connection. A stable and proper network connection is the most important precondition for your enjoyable gaming experience. Therefore, make sure your network is properly connected before launching the game.
Check your PC specs: A computer with insufficient specifications can cause constant CoD server lagging. Check whether your PC meets the following minimum requirements of CoD: Warzone.
CPU: Intel Core i3-4340 or AMD FX-6300
CPU SPEED: Info
RAM: 8 GB
OS: Windows 7 64-Bit (SP1) or Windows 10 64-Bit (1709 or later)
VIDEO CARD: NVIDIA GeForce GTX 670 / NVIDIA GeForce GTX 1650 or AMD Radeon HD 7950
PIXEL SHADER: 5.0
VERTEX SHADER: 5.0
SOUND CARD: Yes
FREE DISK SPACE: 175 GB
DEDICATED VIDEO RAM: 2048 MB
Use the Best VPN for Warzone. To fix in-game issues like CoD server lagging, the best way is to find the best VPN for Warzone. If you don't have a clue, I'll introduce you to 5 the best VPN for Warzone in the following part.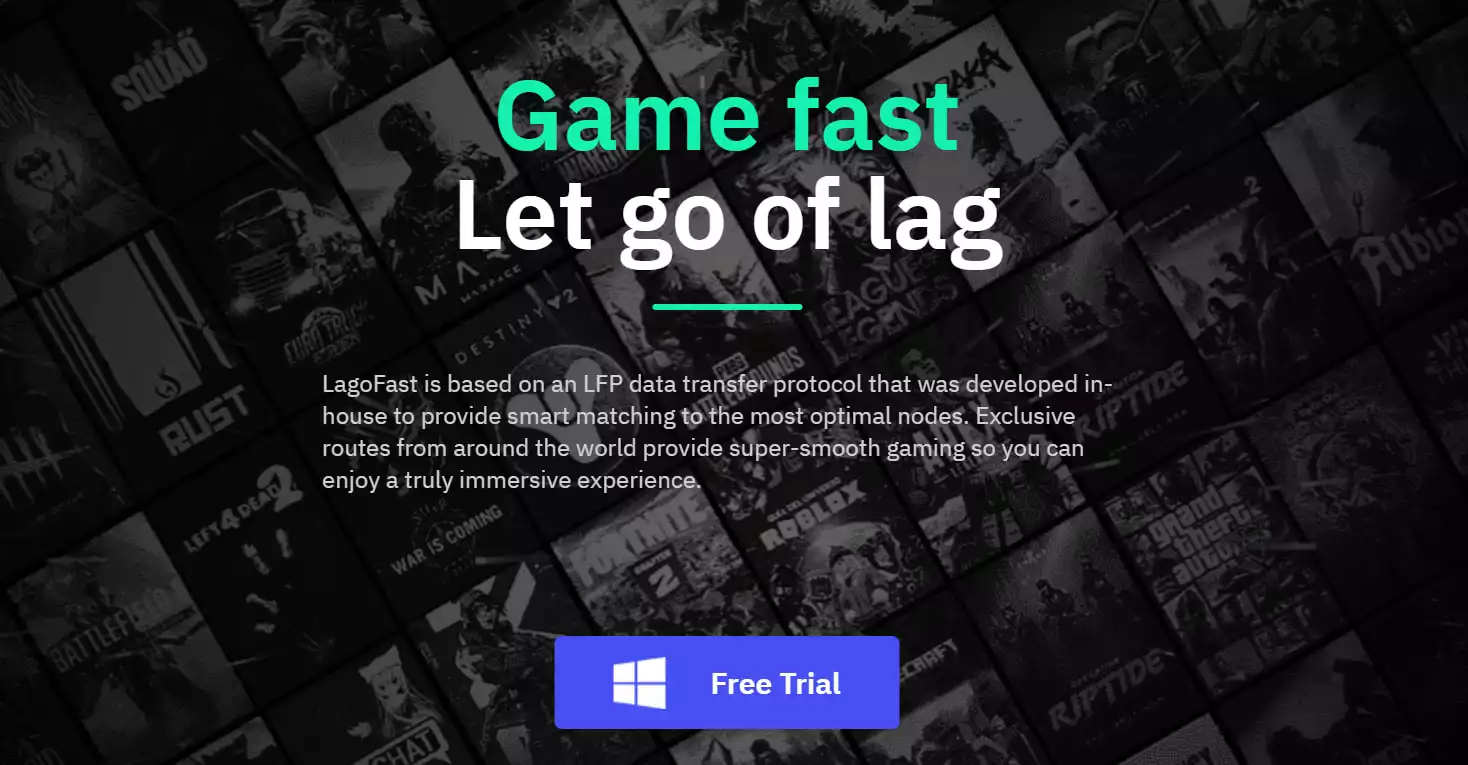 Because gunfights may be lost in the blink of an eye, Call of Duty: Warzone's high frame rate and fluid gameplay will maximize your gaming experience and boost the likelihood that you will land a winning shot. High frame rate, low latency, and no Call of Duty: Warzone lag might give you an edge whether you're an experienced shooter in shootouts or a new player of the game. How can I have a high frame rate gaming experience while reducing Call of Duty: Warzone lag? You may ask. Use the Best VPN for Warzone ——LagoFast! More than 1000 games are supported by Lagofast, which may also be able to resolve Cod servers lagging and high ping issues through its innovative, independently built game data transmission protocol. LagoFast can also serve players all over the world thanks to its widely dispersed servers. Put an end to your hesitation! To have the greatest PC gaming experience, download the top Call of Duty: Warzone game booster from LagoFast.
The features of LagoFast are as follows:
The Best VPN for Warzone
Effectively fix CoD lagging
No more Warzone high ping
Unique game data transmission protocol
Support a free trial & a Pay-per-Minute plan
To use LagoFast:
Step 1: Download LagoFast.
Step 2: Search CoD Warzone in the Search Box and select it in the search result.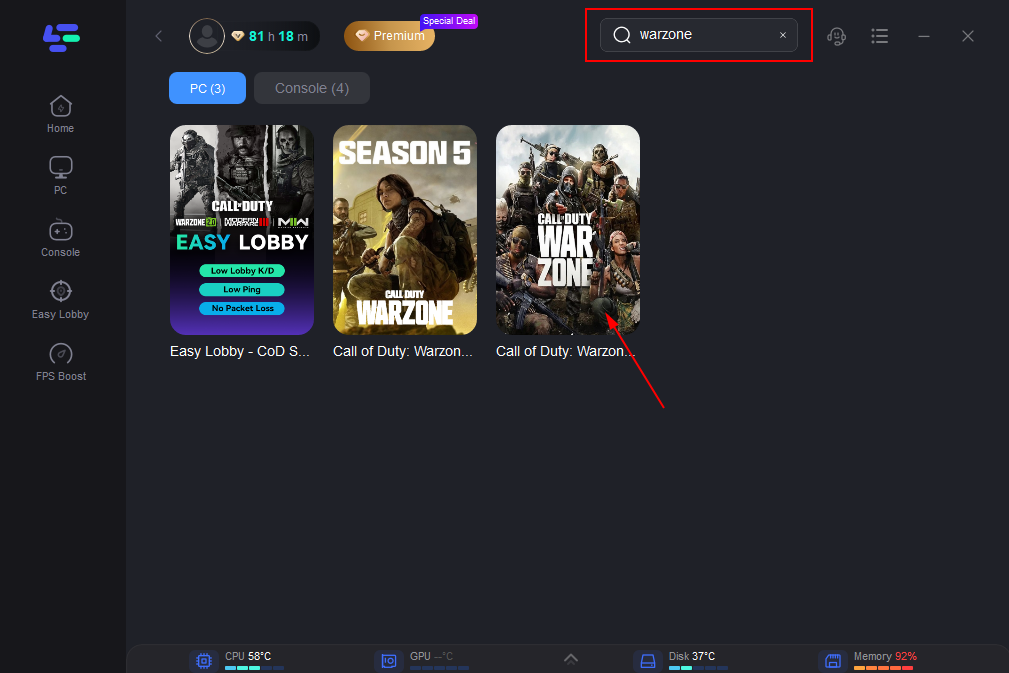 Step 3: Click on the Boost button to start smart boosting. You can also choose the server yourself.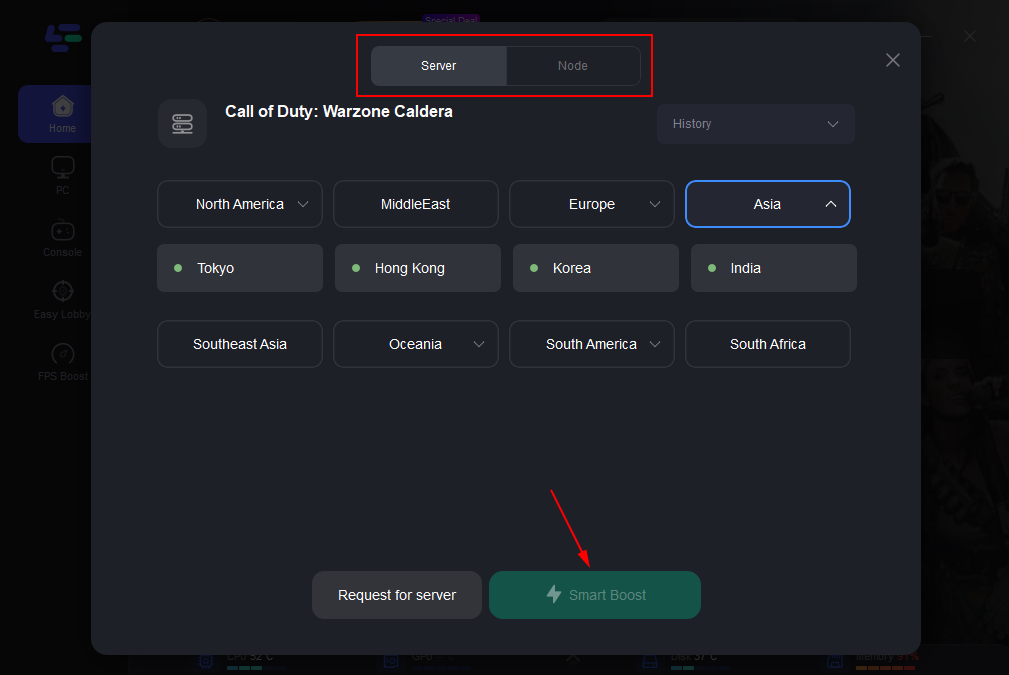 Other Recommended Best VPN for Warzone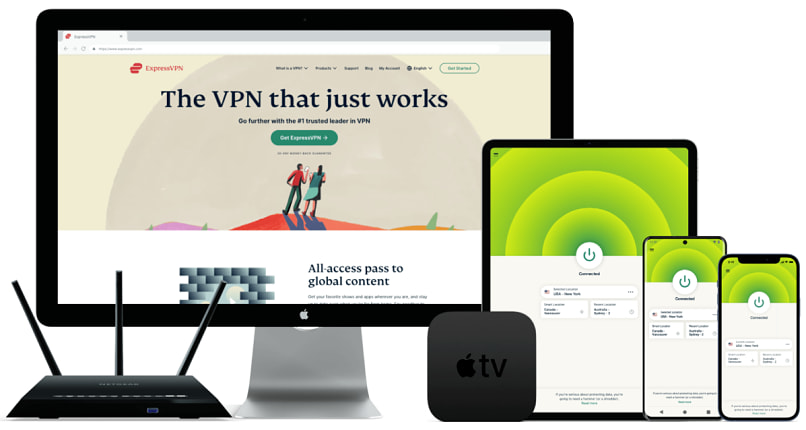 Playing Call of Duty: Warzone lag-free is made possible with ExpressVPN's quick speeds. I ran ten of its long-distance servers through a test with an average speed of 45 Mbps. Compared to what is suggested for online gaming, this is nine times faster. Large Call of Duty: Warzone upgrades will download at the same speed as on your base connection with such rates.
Pros:
Exceptionally quick speeds for lag-free gaming
Access to 3,000+ servers across 94 nations anywhere to play Call of Duty: Warzone
5 connected devices at once
Works with a variety of games, including Roblox, Fortnite, Minecraft, and Call of Duty: Warzone.
Cons:
A bit more expensive than other VPNs
Price:
The cheapest plan costs $6.67/month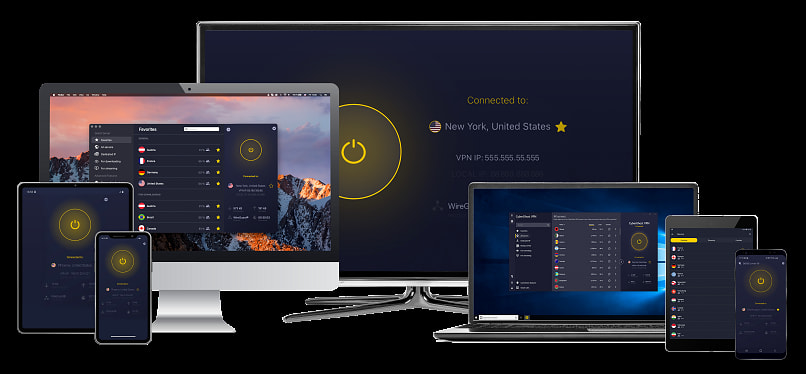 Low latency gaming is made possible by CyberGhost's gaming-specific servers. Four of its gaming-friendly regions—France, Germany, the UK, and the US—were tested by me. I also liked how the server list has a separate section for gaming servers that is easily accessible. My connection never went below 26 Mbps, and my ping was an average of 68 ms, which was sufficient for lag-free, nonstop gaming.
Pros:
gaming on specialized servers with lightning-fast bandwidth and low latency
89 countries and 8,911 servers to hide your location
seven devices are connected at once
Works with a variety of games, including Roblox, Fortnite, Minecraft, and Call of Duty: Warzone.
Cons:
Get pretty pricey if you choose to pay monthly
Do not support FPS boost
Price:
12.99$/month
1-year plan: 4.29$/month
2-year plan: 3.25$/month
3-year plan: 2.29$/month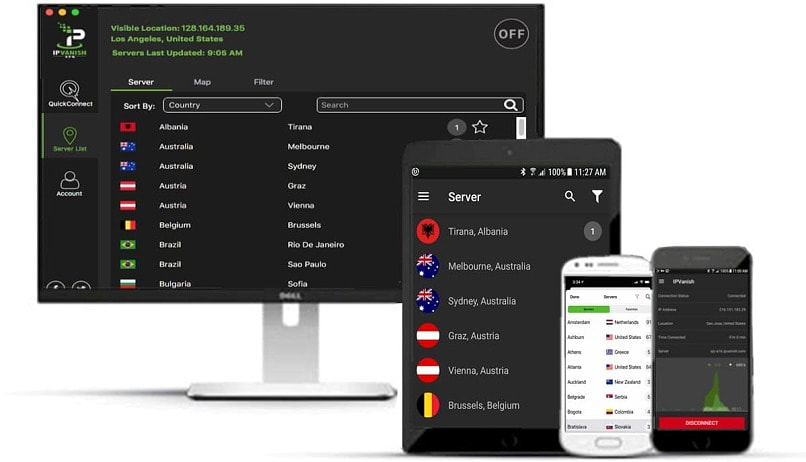 To safeguard all of your devices as you play online games, IPVanish supports an unlimited number of device connections. I was able to score in Call of Duty: Warzone while watching my favorite Netflix shows thanks to this functionality. I experienced no apparent latency, pauses, or disconnections. This implies that you can play your preferred online games without any lag.
Pros:
Exceptionally fast rates that guarantee a smooth gaming experience
Players can play Call of Duty: Warzone on more than 2,000 servers in 75 nations.
countless concurrent device connections
Cons:
Headquartered in the US, which is not privacy-friendly
The monthly plan is expensive
Price:
10.99$/month
Yearly plan: 3.99$/month
2-year plan: 2.5$/month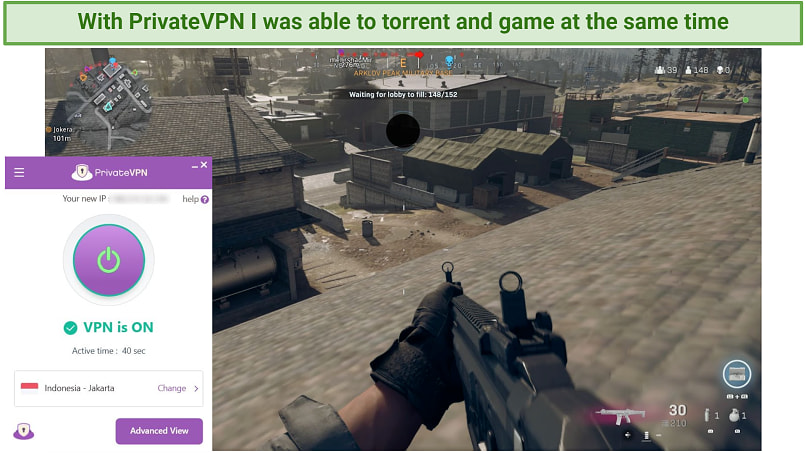 The PrivateVPN app is really simple to use. It is simple to locate a place for gaming with the lowest ping because the server list shows the latency rate. I arranged the servers in my experiments according to how far they were from me, starting with those that had the lowest ping. I was able to join a Call of Duty: Warzone bot lobby quickly thanks to this in less than 2 seconds. You won't have any Cod server lagging by using this product.
Pros:
Incredibly fast download and update speed for games
200+ servers in 63 nations to conceal your location
10 devices can be connected simultaneously.
Cons:
Price:
11.99$/month
3-month plan: 6.00$/month
3-year plan: 2.00$/month