Ping is a measurement of the latency of the game's network connection to the server, measured in ms (milliseconds). As an MMORPG with intense PvP battles, a low ping in Albion Online is definitely a prerequisite for a good gaming experience.
However, as the new Asia server for Beta test launches, players from Europe, South America, Australia, etc. are all playing on the east server, encouraged by the permanent rewards in game. Hence, the Albion ping will surely be high for players from other regions of the globe, since the further the distance is, the longer time it takes to transfer the data. Except for the high ping resulting from the geographic distance, even players in Asia are experiencing high ping in Albion Online:
"Singapore Singtel User having high ping 250-300. Anyone else having it too and have you reported it to them?"
A player posted this thread on Reddit wondering why the ping is so high in Albion Online. There are also multiple threads on Reddit reporting absurdly high ping on the new east test server in Albion Online. It can be surmised that the huge amount of players causes pressure on the Albion Online server and eventually brings about ping issues in Albion Online. For a better gaming experience for many fans of Albion Online, here we are going to present some of the most effective ways to fix high ping in Albion Online.
Part 2: Switch to an Ethernet Connection
Part 3: Upgrade your internet connection speed
Part 4: Use Professional Game Booster - LagoFast
Check your Router
One scenario in that your ping is high in Albion Online is that multiple devices use up a lot of data at the same time, leading to a slower network connection and high ping in Albion Online. If this is the case, you can lower the ping in Albion Online by simply disconnecting unnecessary devices from your network.
It's also possible that your router is too old, thus a router update can offer drastically increased speeds over older models, resolving the high ping issue in Albion Online. However, keep in mind that the maximum is your data plan and a router wouldn't help the speed go beyond that. More Information on Router that you might be interested in.
Switch to an Ethernet Connection
If you tried the above-mentioned methods with no success, then an Ethernet connection might as well help you out in fixing high ping in Albion Online. Wireless connections are not as stable as Ethernet Connections, so you can connect your PC directly with a cable to get rid of high ping and lag in Albion Online.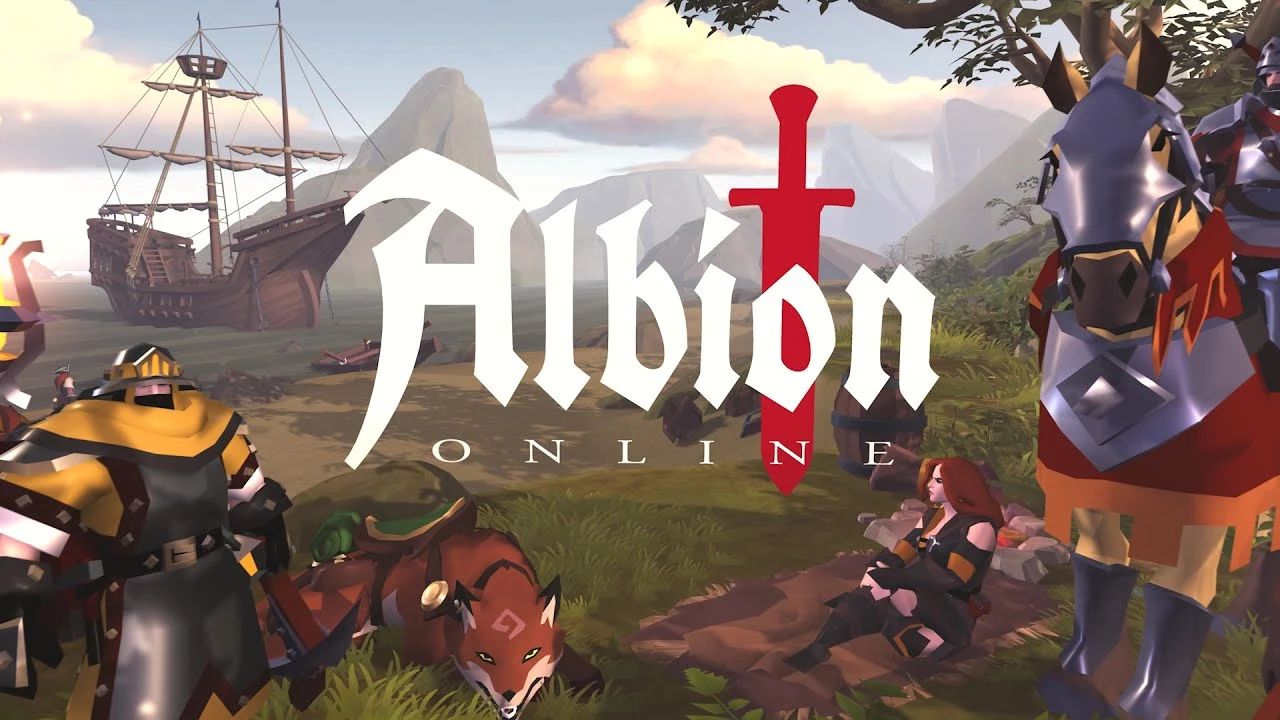 Upgrade your internet connection speed
As above mentioned, the maximum network speed is limited by your data plan. If it's not beyond your budget, you can consider upgrading your Internet plan to increase your Internet speed, in order to reduce ping in Albion Online. It's also crucial to know that upload speed is more important than download speed in terms of gaming, for the reason that your upload speed determines how quickly your data will be sent to the game server, in this case, the Albion Online server.
Use Professional Ping Reducer - LagoFast
If you believe you have a good internet connection, therefore the high ping in Albion Online is likely to be a problem on the game server side, you can try a professional ping reducer to connect better to the Albion Online server.
Ping is not only influenced by the distance from the server and internet connection, but also by the number of hops you go through. A hop is the journey the data takes from one router to another. Note that the more hops the data has to go through, the longer it takes, which means a higher ping in Albion Online. This is why a professional ping reducer can help fix Albion Online high ping because it provides a direct connection to the Albion Online server and also other game servers.
LagoFast is a product dedicated to reducing ping and packet loss and also increasing FPS in various games. With exclusive nodes all over the world, LagoFast can reduce ping for hundreds of popular games, such as Lost Ark , CoD series, Apex Legends, and so on. Based on an LFP data transfer protocol, LagoFast provides smart matching to the most optimal nodes, for your best experience in game.
To fix the high ping in Albion Online, it's suggested that you run LagoFast first and follow the steps below:
Step 1: Type "Albion Online" in the search bar, and click the search result.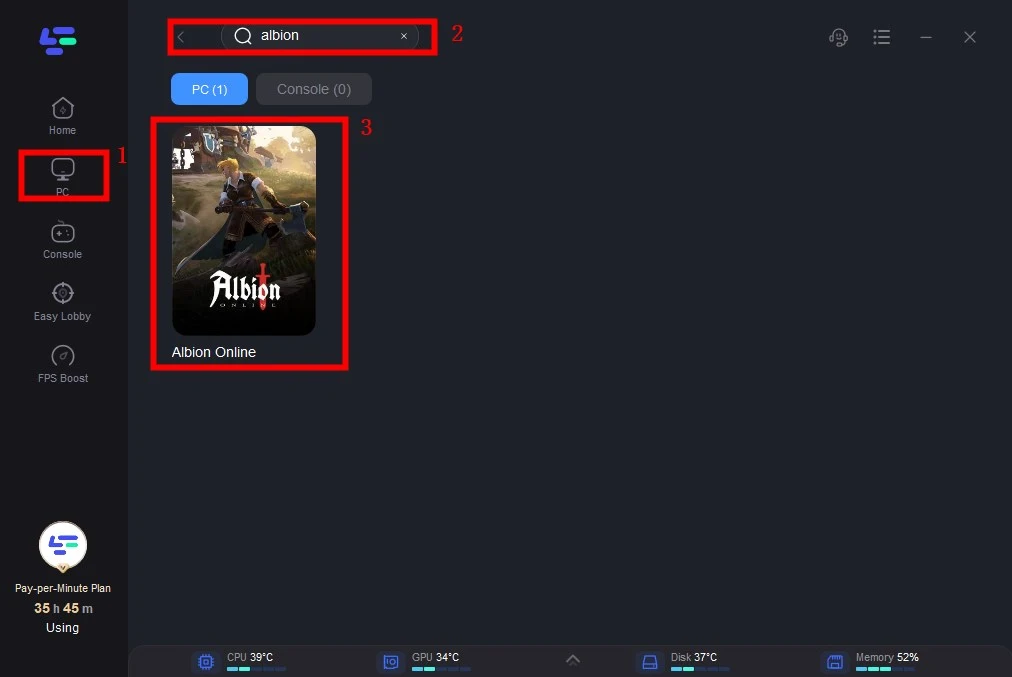 Step 2: Choose the server you want to play on, and select the optimal nodes.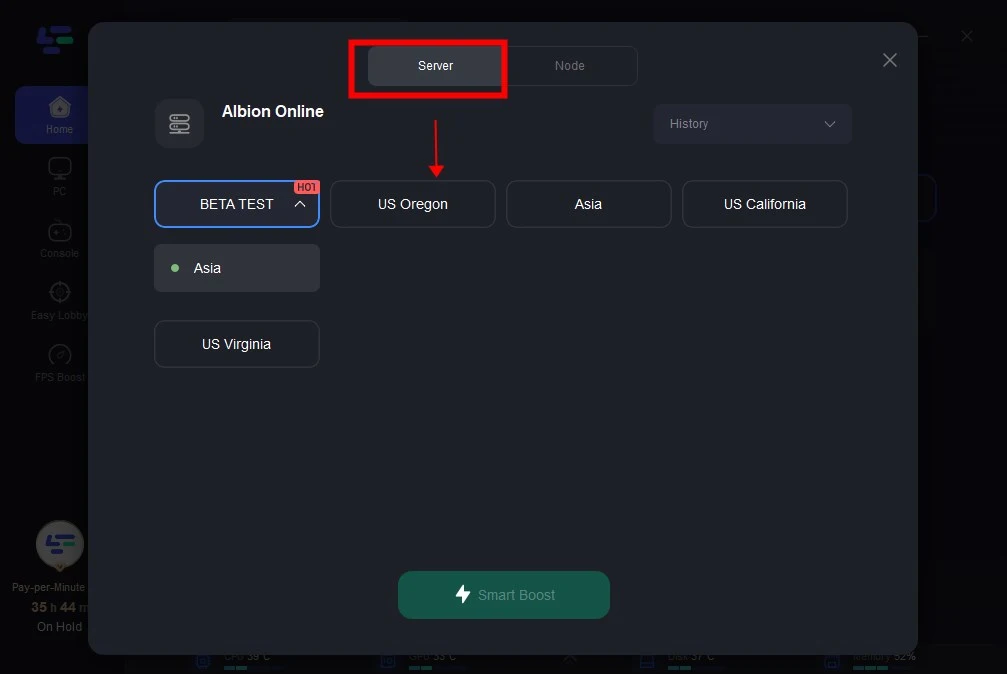 Step 3: As The game boost activates, so does the FPS boost simultaneously. Of course, you can change your FPS boost settings on the FPS Boost panel to get the best settings for Albion Online. In this way, you can also check your ping in Albion Online on LagoFast Panel.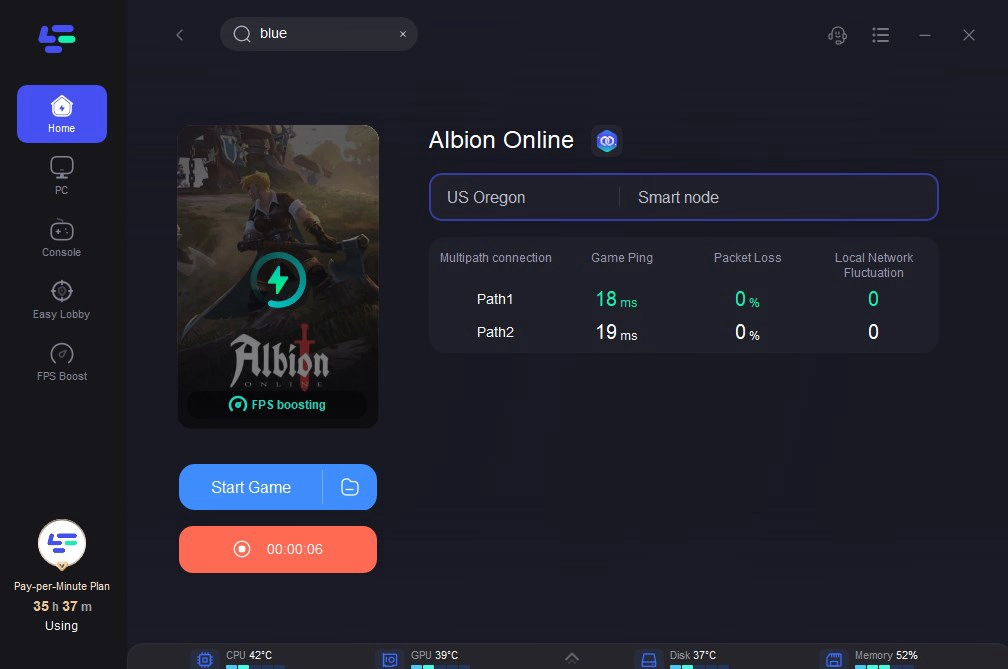 In conclusion, if you are troubled by the high ping on Asia server in Albion Online, the first thing you should do to fix high ping in Albion Online is to check your router and switch to a cable connection. Upgrading the internet connection speed to solve high ping issues in Albion Online is also a good option. If these don't work or you have a tight budget, try LagoFast to reduce ping and at the same time increase FPS in Albion Online.
Smash the button below for a free trial.