Here are 6 suggestions to boost NARAKA BLADEPOINT FPS, reduce high ping, and fix the lag.
NARAKA BLADEPOINT is a 60-player action Battle Royale offering players insane mobility powered by parkour and grappling hook, a vast arsenal of melee and ranged weapons, and a roster of characters with powerful abilities.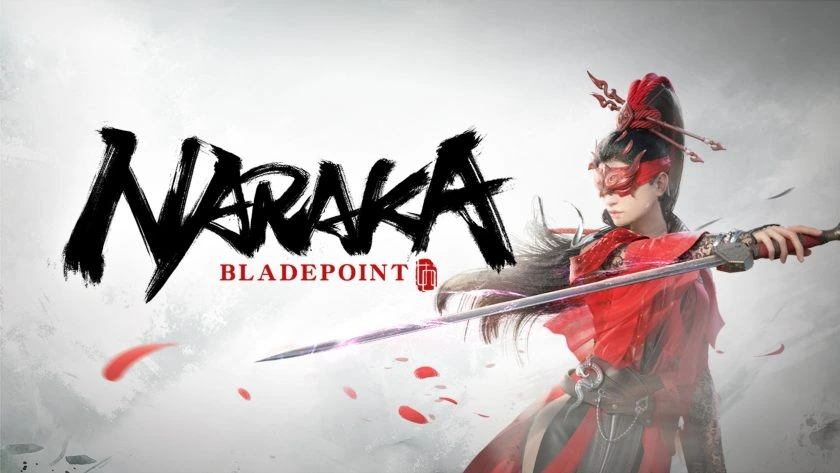 When you want to play NARAKA BLADEPOINT smoothly, FPS, ping, and other game lag issues could not be ignored. These are metrics that can determine how smooth your game will be, and ensure that the enemies in NARAKA BLADEPOINT will only be the players in front of other monitors. However, the issues of NARAKA BLADEPOINT fps drops, lag, and high ping are mentioned more and more frequently. Here are 6 suggestions you can choose to try to resolve these issues:
Fix1: Update your computer
You should first check if your computer meets the minimum system requirements. And then decide how to update your computer configuration. The NARAKA BLADEPOINT minimum system requirements on steam are as follows:
OS: Windows 7 64-bit or newer
Processor: Intel i5 4th generation or AMD FX 6300 or equivalent
Memory: 8 GB RAM
Graphics: NVIDIA GeForce GTX 750TI or equivalent
DirectX: Version 11
Network: Broadband Internet connection
Storage: 20 GB available space
Additional Notes: a) Can run at 720p/60fps; b) We advise you to install the game on an SSD for a more streamlined experience.
Fix2: Turn on HAGs
HAGs is an abbreviation for Hardware-Accelerated GPU Scheduling, a new feature included with the Windows 10 build from 2004. It's intended to boost high-end GPU performance to reduce the NARAKA BLADEPOINT stuttering and low FPS issues. However, this setting can be only used with the 2004 version (or later) Windows 10, a GeForce 10 series (or later)/Radeon 5600 or 5700 series graphics card along with the latest GPU driver.
Fix3: Lower in-game graphics settings and resolution
In-game graphics and resolution could play an important role in FPS. The higher settings and resolution are, the lower FPS will be in NARAKA BLADEPOINT.
Fix4: Close unnecessary background application
If many applications are running in the background, such as many chrome tabs, they will take up too much computer performance so that there remains little to run the NARAKA BLADEPOINT. Therefore, you should close unnecessary applications.
Fix5: Try verifying game files
If your game files are corrupted, the NARAKA BLADEPOINT stuttering, lag, and crashing issues will be very common. The easiest measure is to reinstall your game to make sure that there is no file corrupted.
Fix6: Use LagoFast to fix annoying issues
In addition to all these suggestions mentioned above, I do advise you to try using the game booster product LagoFast. It uses a unique data transmission protocol to transfer game data fastest. What's more, It can help you to get answers to "Why my NARAKA BLADEPOINT FPS drops", "How to fix the NARAKA BLADEPOINT lag", and "How to reduce NARAKA BLADEPOINT high ping", "How to avoid NARAKA BLADEPOINT stuttering and crashing". Compared to a common VPN, LagoFast could provide players with a more stable and secure network connection to avoid NARAKA BLADEPOINT lag, stuttering, and crashing. When making a comparison between the common game booster and LagoFast, the latter could offer more services like FPS boost. More precisely, the features that LagoFast could give are as follow:
Boost effectively NARAKA BLADEPOINT low FPS
Set power settings to NARAKA BLADEPOINT high-performance
Disable SuperFetch to prevent it from affecting the CPU and disk
Close automatically unnecessary applications in the background
Fix NARAKA BLADEPOINT lag
Offer a real-time ping test
Reduce NARAKA BLADEPOINT ping effectively
Choose the closest data transmission route based on geological location
Fix NARAKA BLADEPOINT stuttering and crashing
How Can I Use LagoFast in NARAKA BLADEPOINT?
As a wonderful VPN, LagoFast can help you solve all kinds of problems. In the next, I will show you how to use the product.
Step 1: Download LagoFast.
Step 2: Search NARAKA BLADEPOINT in the Search Box and select it in the search result.
Step 3: Choose the server.
Step 4: Click on the Boost button and start boosting. Here, you can see your real-time ping & packet loss rate.
Video of How to Use LagoFast