Warzone, or Call of Duty: Warzone, is a popular battle royale video game, attracting millions of players. Warzone is one of the hot games in the series of Call of Duty. Two developers, Infinity Ward and Raven Software, jointly worked on its debut and Activision published the game on March 10, 2020. A brand new version of Warzone will be released recently. Warzone supports 150 players to have online multiplayer combat at the same time, although some game modes allow 200 players. The game is highly praised by users for its sophisticated maps. However, a large-scale game requires a better condition of Internet speed, and packet loss is one of the major problems leading to a slow speed. To reduce the risk of packet loss and get more advantages, I'd like to recommend you an excellent game booster LagoFast.
Part 1: What is Packet Loss in Warzone?
Part 2: Why does Warzone Packet Loss happen?
Part 3: How to Fix Warzone Packet Loss?
Part 4: How to Get Better Warzone Connection?
What is Packet Loss in Warzone?
Packet Loss is a tricky and common issue wherever it happens. Data is transmitted and received across the network in packets, and the rule can be applied to games as well. Packet loss means a failed transmission. When data get lost during the process of transmission, packet loss appears and a series of problems are coming soon.
This happens frequently, especially in online gaming like Warzone. For game players, packet loss is largely caused by connection problems which even can produce high ping or latency. When you are shooting your target, the picture gets frozen and seconds later, a totally strange frame come to your eye, leaving you befuddled. If you encounter this problem, you must have a terrible gaming experience.
A frequent packet loss is an awful experience for every game player. If you want to mitigate the risk of packet loss and avoid Warzone lag, just read on!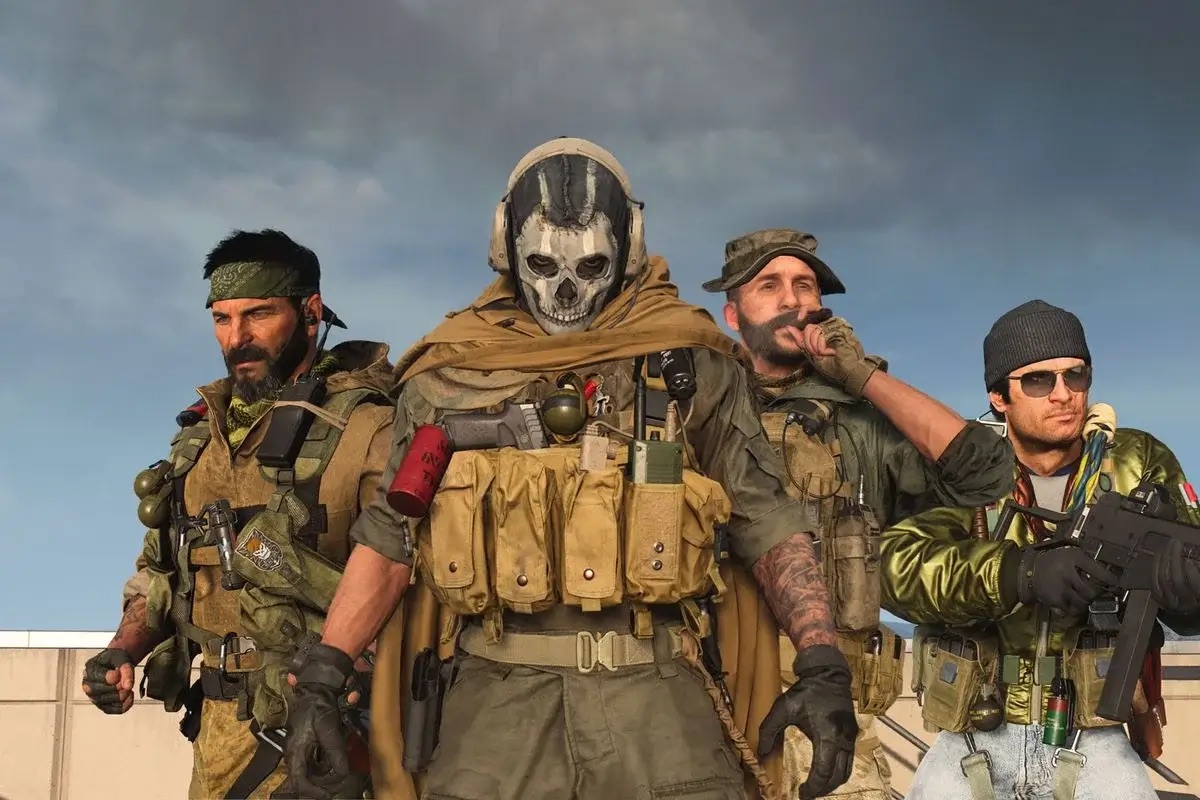 Why does Warzone Packet Loss happen?
Packet loss is hard to diagnose, as there are many internal and external factors resulting in packet loss. Therefore, it is more efficient to know the causes of packet loss. More often than not, the main culprit is network congestion. Apart from it, hardware and software bugs, security threats, data limits, or the overcrowded game server all can definitely give rise to packet loss. The major causes include the following:
Network congestion. This is a primary cause of packet loss. Sometimes, peak hours in the network come during a certain time for different reasons, and your network may run at a very slow speed. That is what we call network congestion. When the network traffic reaches its maximum, some packets are discarded and you have to wait for a long recovery time. However, lately, most lost packets will be retrieved or resent automatically, but you may face a slow speed when playing Warzone.
Hardware problems. If your hardware is outdated or redundant, your network may have the problem of packet loss. Hardware is composed of many tangible components such as firewalls and routers. It entails a lot of power to support network operation, so if hardware, an important part of the network, has something wrong, network signals should be considerably weakened. Ignoring the need to update hardware can lead to packet loss or other issues.
Wireless connection. It is true that Wifi has brought a lot of conveniences to us, which can be applied to different equipment such as computers, mobile phones, and laptops. However, for gamers, wired networks are the best choice because playing online games requires a stable connection which can ensure the quality of experience and avoid more issues with packet loss. If you choose wired connections, a good cable will solve all the problems.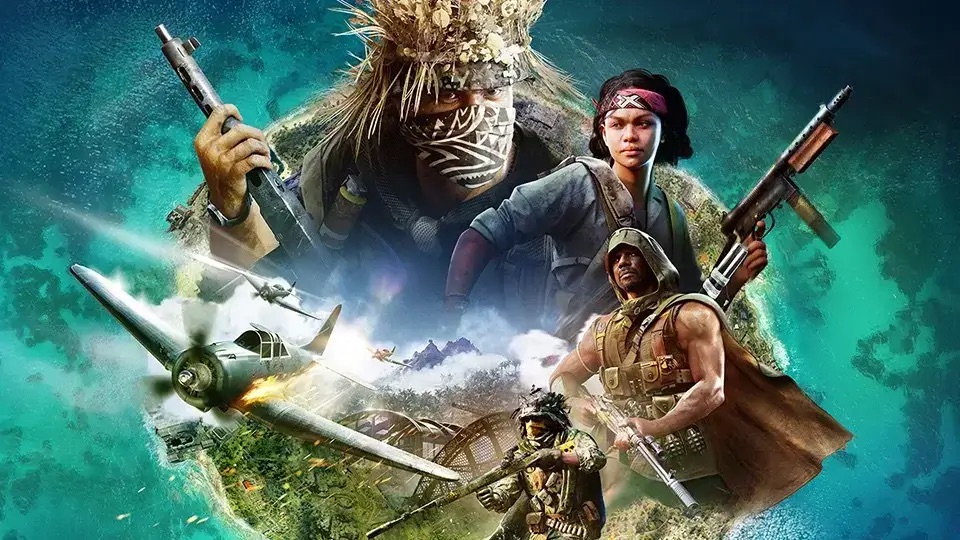 How to Fix Warzone Packet Loss?
Packet loss is a frequently seen problem in Warzone, which may greatly affect the speed of uploading and downloading and cause serious lag and high ping. To solve the problems generated by packet loss, I recommend you a wonderful Warzone game booster—LagoFast. LagoFast is a versatile product, as it can figure out numerous problems including those I mentioned above. Currently, LagoFast has accumulated a sizeable amount of users who pay high tribute to our product. With more than 8 years of experience in game boosting, LagoFast has possessed its own game data transfer protocol, offering a smooth gaming experience for its users. Moreover, we set up a pretty attractive price for you and offer a Pay-per-Minute plan, helping you save more. Now, a free trial is provided to new users. Don't wait!
The following are features of LagoFast:
Fix low fps and high ping
Easy to use, save more time
Dedicated game booster with more than 8 years of experience
Offer a Pay-per-Minute plan
Mitigate the risk of Warzone packet loss
Here's how to use it:
Step 1: Download LagoFast.
Step 2: Click on "FPS Boost" on the left side.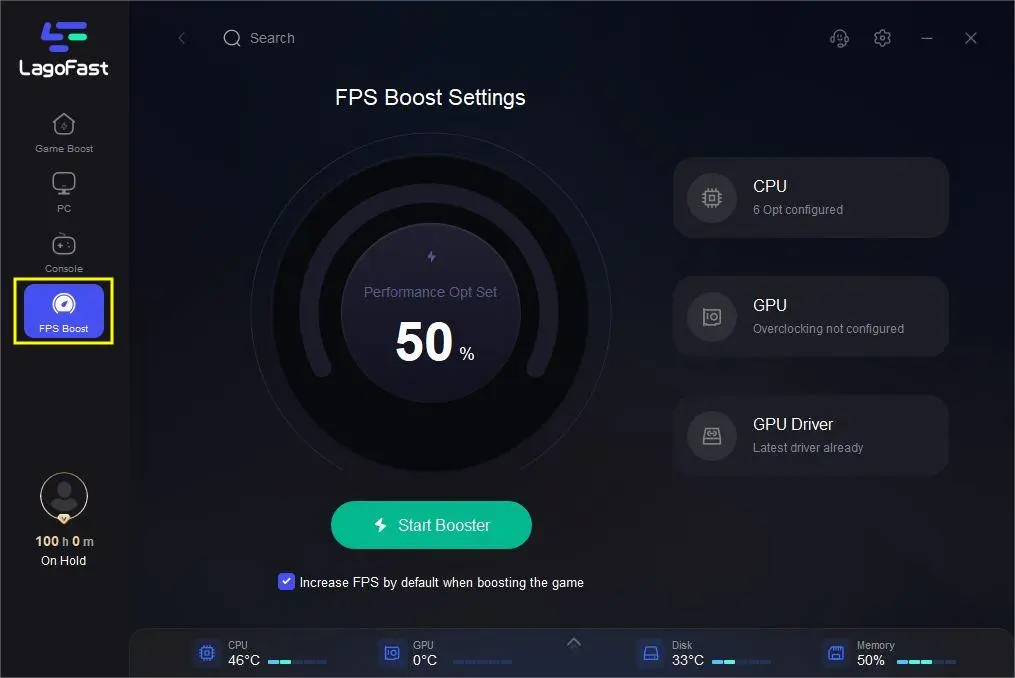 Step 3: Choose the settings you want to turn on/off by clicking.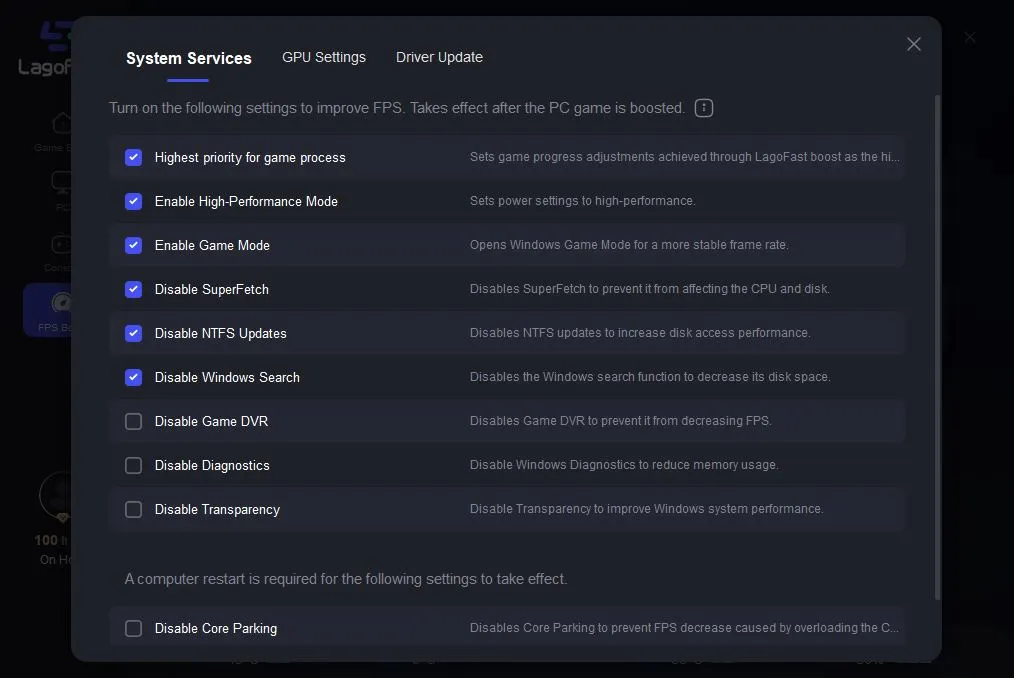 Other Solutions to fix Warzone packet loss
Except for using LagoFast, there are other ways to help you fix Warzone packet loss:
Restart your router. An overheating router may lead to packet loss. When a router is constantly working for long hours, there must be something wrong related to data transmission. If you have such trouble, try to restart your router.
The following are steps to reboot your router:
1. Unplug the power cord of your router.
2. Plug in the cord after waiting for at least 30 seconds.
3. Seconds later, check the state of indicators.
After these steps, you may feel much better when playing Warzone.
Update your network driver. Mostly, the frequent packet loss implies that your network driver may be outdated, so it is necessary to update your network driver. By doing so, some issues related to network fluctuation and latency will be addressed. There are many methods to upgrade network drivers in general. I will show you how to update your network driver manually.
Firstly, you should enter "device manager" in the search box, and click on it. Then, you will see the display adapter and try to expand it. Lastly, you just need to right-click on your display driver and choose the first one.
Increase Your Connection's Bandwidth. If your network always wastes a long time to download or upload, you may consider increasing your connection's bandwidth. A bandwidth that performs poorly may slow your speeds, spoiling your gaming experience in Warzone. A competitive gamer may meet his or her Waterloo for this simple reason. Consequently, you would better change a wider Internet bandwidth pipe from your Internet Service Provider, or IPS. By doing so, you can transfer a larger volume of data through an Internet connection in a certain period.
How to Get Better Warzone Connection?
Internet connection is significant to Warzone gamers, as a good Internet connection can ensure a stable speed and largely avoid Warzone lag. So, in the next, I will give some tips to speed up your Internet connection:
Consider your data limit. Data limit is one of the main causes leading to packet loss. Data limit, literally, means a limit on the amount of data you can use every month. How much data you can use is connected with your Internet plan. When the data exceed the limit, your Internet Service Provider, or IPS, will automatically reduce your internet speeds. If you have a large number of devices to be connected to, you should consider a new package with a higher data limit but have to pay more.
Block advertisements. Advertisements can be seen everywhere in the online world. A lot of advertisements may not only destroy your good mood when hiding the gaming frame but also slow down speeds. The most terrible thing is that a plethora of ads displaying at the same time. It will cost a long time to block all the ads. I advise you to install some plugins to block these ads. After that, you will have a refreshing feeling when playing games.
Clear your browser's cache. Too much cache data can result in a slow speed whenever you are uploading and downloading files, playing games, or watching videos. If you want to have a better quality of experience, you should clear your browser's cache or unnecessary files to keep a good Internet environment. The following will tell you how to clean the browser's cache.
Let's take Google Chrome as an example.
1. Open the browser page, and click the icon with three dots in a vertical line.
2. Select more tools and clear browser data on the next page.
3. Choose all the cache data you want to clear and click clear data.