If you're in a similar situation, don't panic. Smite lag is usually caused by a variety of factors, such as outdated graphics drivers, insufficient system resources, or software conflicts.
In this article, we will explore some common causes of Smite lag and provide practical solutions to fix them. So, whether you're a seasoned player or a newcomer to the game, this guide will help you optimize your system and enjoy a smoother and more immersive gaming experience.
What Is Smite Lag?
Smite lag is a situation whereby the FPS (Frame Per Second) rate drops while playing the Smite game.
Causes of Smite Lag
Running too many background apps simultaneously:
Running several programs in the background while playing Smite can significantly impact your computer's performance, including reducing FPS. This is because these apps can consume valuable system resources such as CPU, RAM, and disk space, which can cause your game to slow down.
Outdated graphics driver:
Another reason why you might encounter Smite's low FPS or lag is an outdated graphics card. As we all know, the graphics card driver is a crucial component that helps your computer to render graphics efficiently. So, having an outdated graphics card could cause your computer to experience performance issues such as low FPS when playing Smite.
Smite requires specific system requirements to run smoothly. If your computer doesn't meet these requirements, it can cause low FPS. For instance, if your computer's CPU or graphics card is not powerful enough, you may experience performance issues when playing Smite.
The Best Workable Ways to Fix Smite Lag Error
Method 1: Update Graphics Drivers
Step 1. Simultaneously press the Windows + R key on your keyboard to prompt the Run Window.
Step 2. Type devmgmt.msc in the search box and click OK.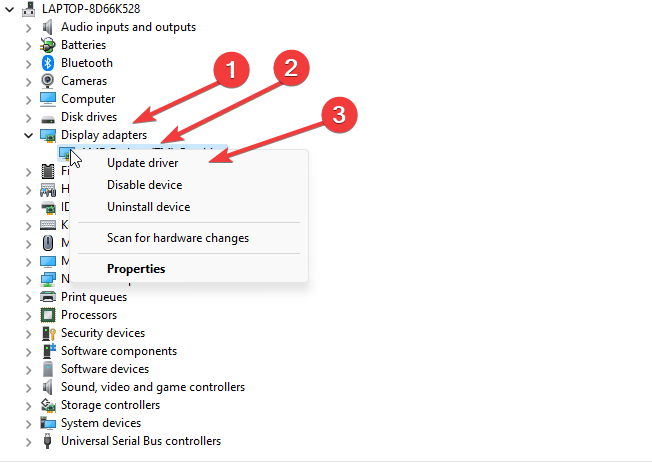 Step 3. Next, click Display Adapter drop-down and select Driver > Update Driver.
Step 4. After that, click on Search Automatically For Drivers. Then, restart your computer and open the game to see whether the Smite low FPS rate is improved.
Method 2: Check Your System Requirements
If you're still facing the Smite low FPS/lag error, you need to check your system requirements. Your system must meet the following requirements to ensure you don't encounter Smite stuttering;
Minimum Requirements

Recommended Requirements

CPU

Core 2 Duo 2.4 GHz or Athlon X2 2.7 GHz

Intel Core i5 or AMD Phenom II X3, 2.8 GHz

RAM

4GB RAM

6GB RAM

GPU

Nvidia GeForce 8800 GT

Nvidia GeForce GTX 660 or ATI Radeon HD 7950

OS

Windows 7 64-bit or newer

Windows 8/10 64-bit (latest Service Pack)

STO

30 GB available space

SoundDirectX compatible sound card

30 GB available space

SoundDirectX compatible sound card

NET

Broadband Internet connection
Method 3: Update Windows
As mentioned earlier, running an outdated Windows version could cause Smite low FPS issue. So, it's always advisable to ensure you're running the latest Windows version on your PC to avoid any problems while playing the Smite game. Follow the steps below to update Windows to its latest version;
Step 1. Go to the Start Menu and type Settings.
Step 2. Navigate to Update & Security.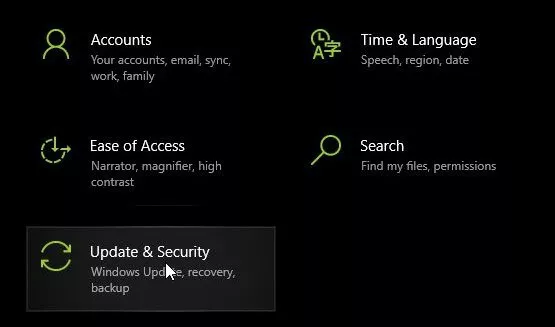 Step 3. Click on Windows Update and select Check For Updates. Then, download and install any updates if available.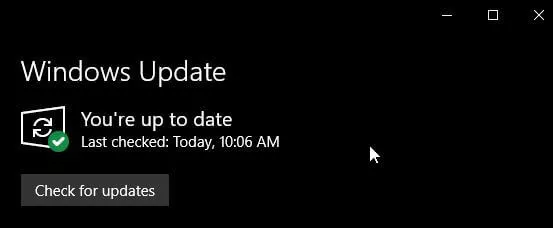 Method 4: Close Background Working Apps
Simultaneously playing Smite games and opening heavy background apps could compromise gameplay. So, if you've opened multiple background apps, we recommend you choose them to see whether Smite starts working smoothly.
Ultimate Solution to Smite Lag
If you're still experiencing Smite stuttering problem, the ultimate solution to get rid of the issue is to use advanced software like LagoFast. It's one of the best game tools that can come in handy to eliminate different errors, including Smite low FPS and lagging.
With LagoFast, you'll get access to a powerful game booster that facilitates flawless gameplay on popular games, including Smite, FIFA, Fortnite, Apex Legends, and many others. Plus, it supports game servers with global coverage, making them easily accessible to anyone.
It can be used on more than 1000 popular games, including Fortnite, FIFA 23, COD, etc.
It Boasts affordable plans, including a pay-per-minute plan.
Outstanding game servers with global coverage.
Increase FPS while reducing ping value.
Facilitate smart routing and precise boosting.
Step 1: Install the LagoFast software on your PC and set it up.
Step 2: Launch the software and click Game Boost from the top-left side. Then, type Smite in the search bar to search for the game.
Step 3: Select a server that's the same as your game's server. Make sure the server you choose is very close to your region.
Step 4: Lastly, click the Smart Boost button to fix Smite lagging problem and start a wonderful match.
Final Thoughts
Experiencing low FPS in Smite can be a frustrating experience for any gamer. However, by following the steps outlined in this article, players can significantly improve their game's performance and enjoy a smoother and more enjoyable gameplay experience. Whether it's updating graphics drivers, optimizing game settings, or performing hardware upgrades, there are several solutions available to fix the Smite low FPS problem. By taking the time to implement these fixes, gamers can get back to playing their favorite game with improved performance and reduced lag.