The Saints Row series is being rebooted in the upcoming action-adventure video game Saints Row. Saints Row, developed by Volition and published by Deep Silver, will be available for Microsoft Windows, PlayStation 4, PlayStation 5, Xbox One, Xbox Series X/S, and Google Stadia. In this article, you'll about to know Saints Rows release date, gameplay, and everything you want to know.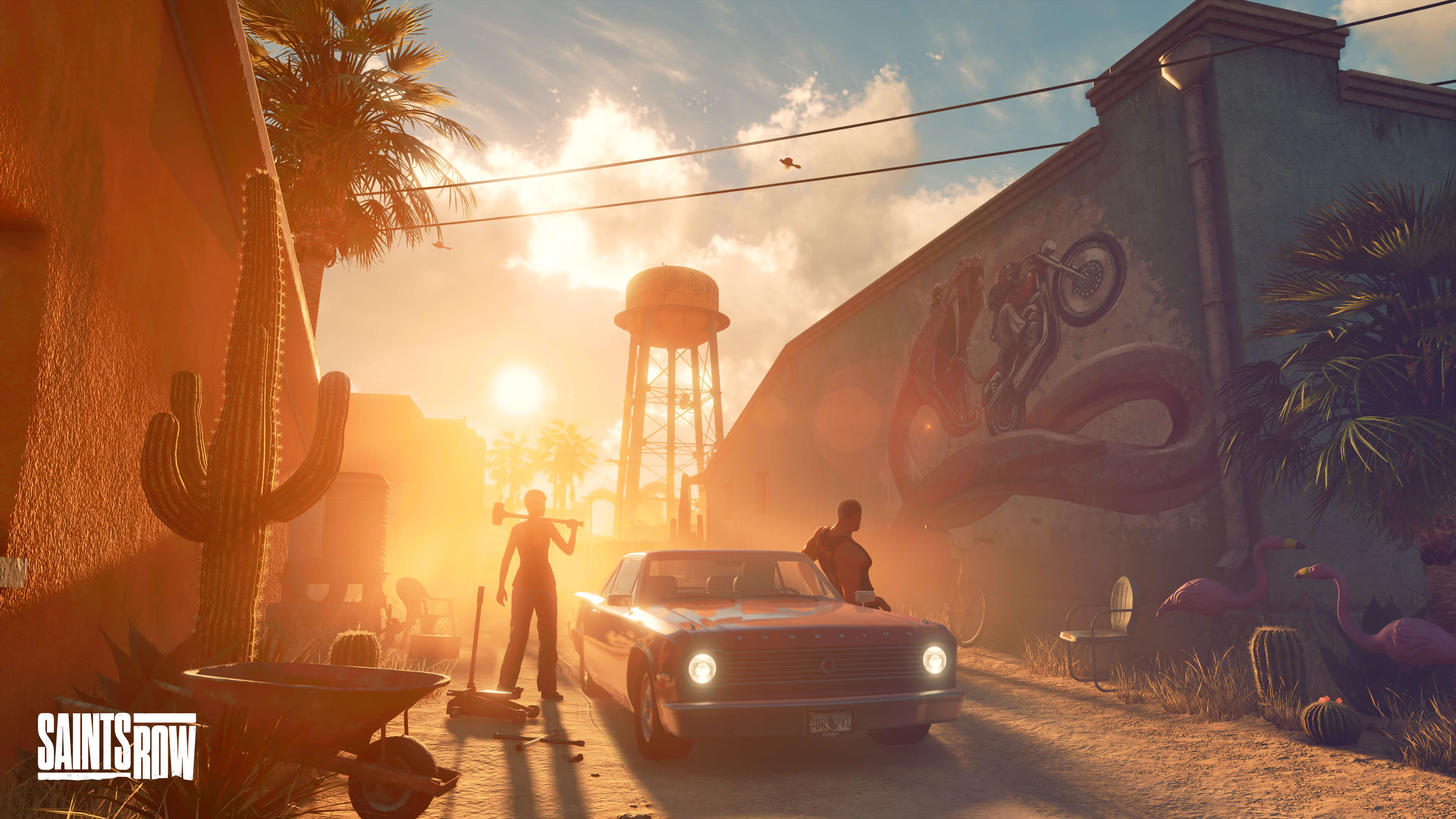 Part 1: Saints Row Release Date
Part 4: Saints Row Customisation
Part 5: How to Get a Better Performance in Saints Row?
Saints Row Release Date
In the first brand-new Saints Row chapter from Volition in eight years, the series goes back to its foundations. This is not Saints Row V because the developer is effectively rebooting the series by getting rid of the crazy plots that started to appear in the franchise starting with Saints Row III.
Instead, it sticks with the original name, simply "Saints Row," though judging by the gameplay footage we've seen so far, there will still be plenty of room for zaniness — it just manifests itself in the game's customization and combat.
Many players are eager to know the Saints Row release date. We've been informed that Saints Row (2022) will be released on August 23, 2022.
Saints Rows release date was initially set for February of this year, but it was postponed until the latter part of 2022.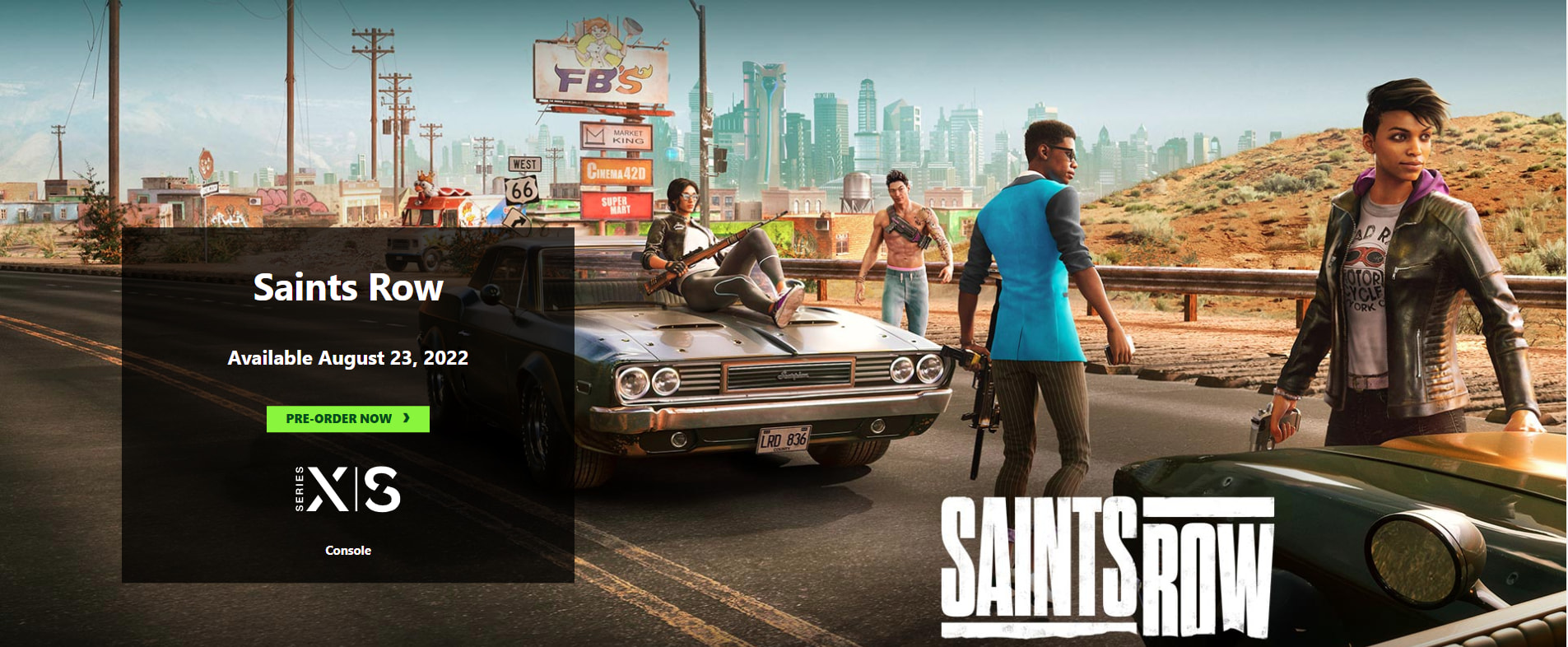 Saints Row's Prices
Saints Row will be available on different platforms including Microsoft Windows, PlayStation 4, PlayStation 5, Xbox One, Xbox Series X/S, and Google Stadia. The prices on different platforms are not the same. Here's the information I've gathered for you:
Standard Edition: PS 4 & PS 5: £59.99; Xbox Series S/X and Xbox One: £59.99; PC: £49.99
Gold Edition: PS 4 & PS 5: £84.99; Xbox Series S/X and Xbox One: £84.99; PC: £74.99
Platinum Edition: PS 4 & PS 5: £94.99; Xbox Series S/X and Xbox One: £94.99; PC: £84.99
Saints Row Gameplay
In terms of story and gameplay, Saints Row is similar to Grand Theft Auto: San Andreas. The game is set in the made-up city of Stilwater, where gang warfare between four rival organizations is rife. Playa, who is caught up in the conflict, is given the opportunity to join the 3rd Street Saints and take part in the conflict against the other gangs. Saints Row adds numerous new features, including extensive Player Customization, a 64-vehicle garage, a GPS, an activity and respect system, and online multiplayer modes, in addition to several shared components with the Grand Theft Auto series.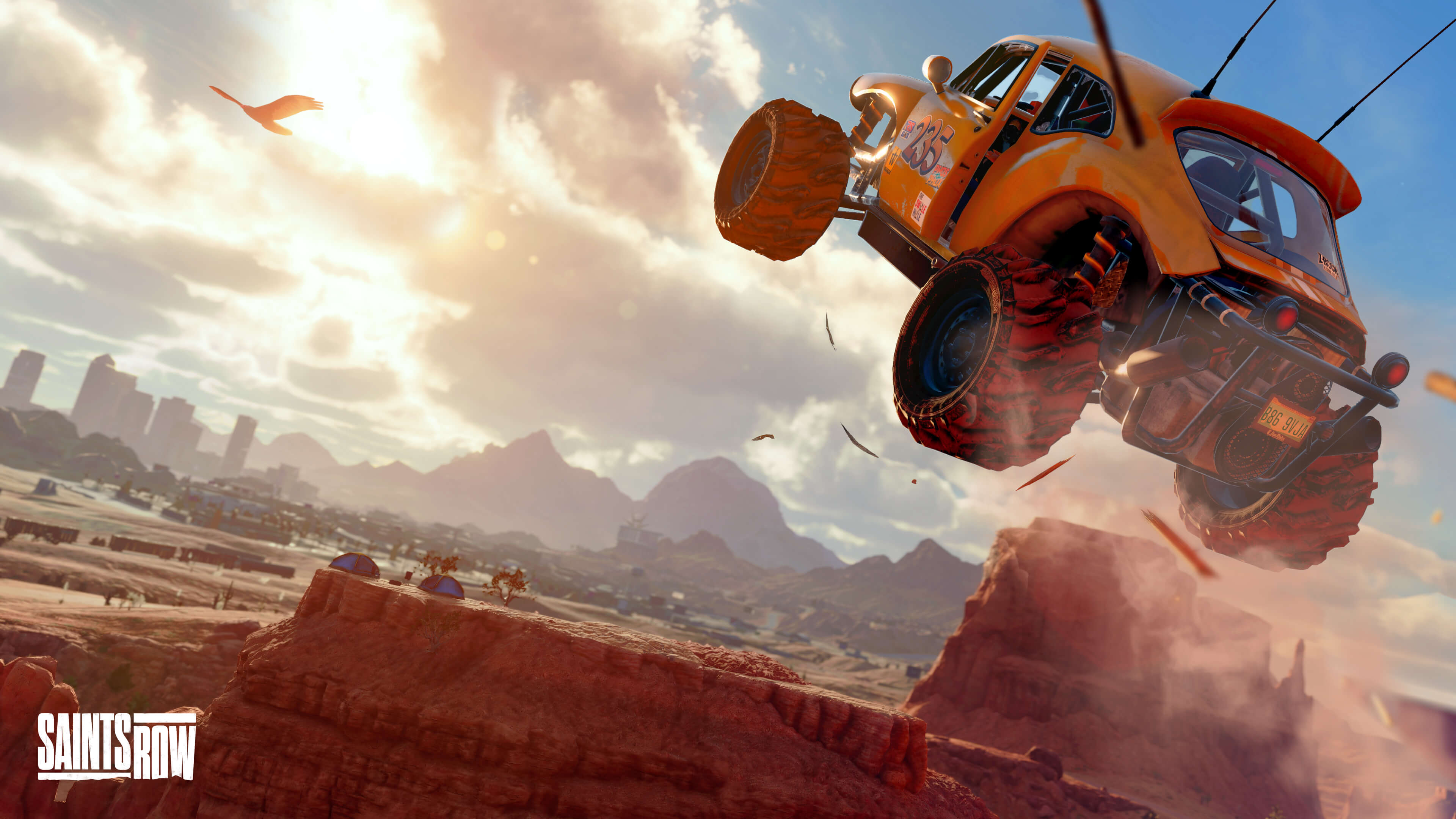 The game is designed around completing the main quest line and side quests to earn in-game money and other advantages to help with subsequent quests. These tasks typically include moving around the city, robbing cars, meeting people, gathering items at checkpoints, engaging in firefights with rival gangs, and other activities. The main story missions in the game are divided into three distinct arcs, each of which centers on a different rival gang in Stilwater. Free-roaming and manual mission starting are both available right after the opening cutscene, and any mission can be terminated at any time to return to free-roaming.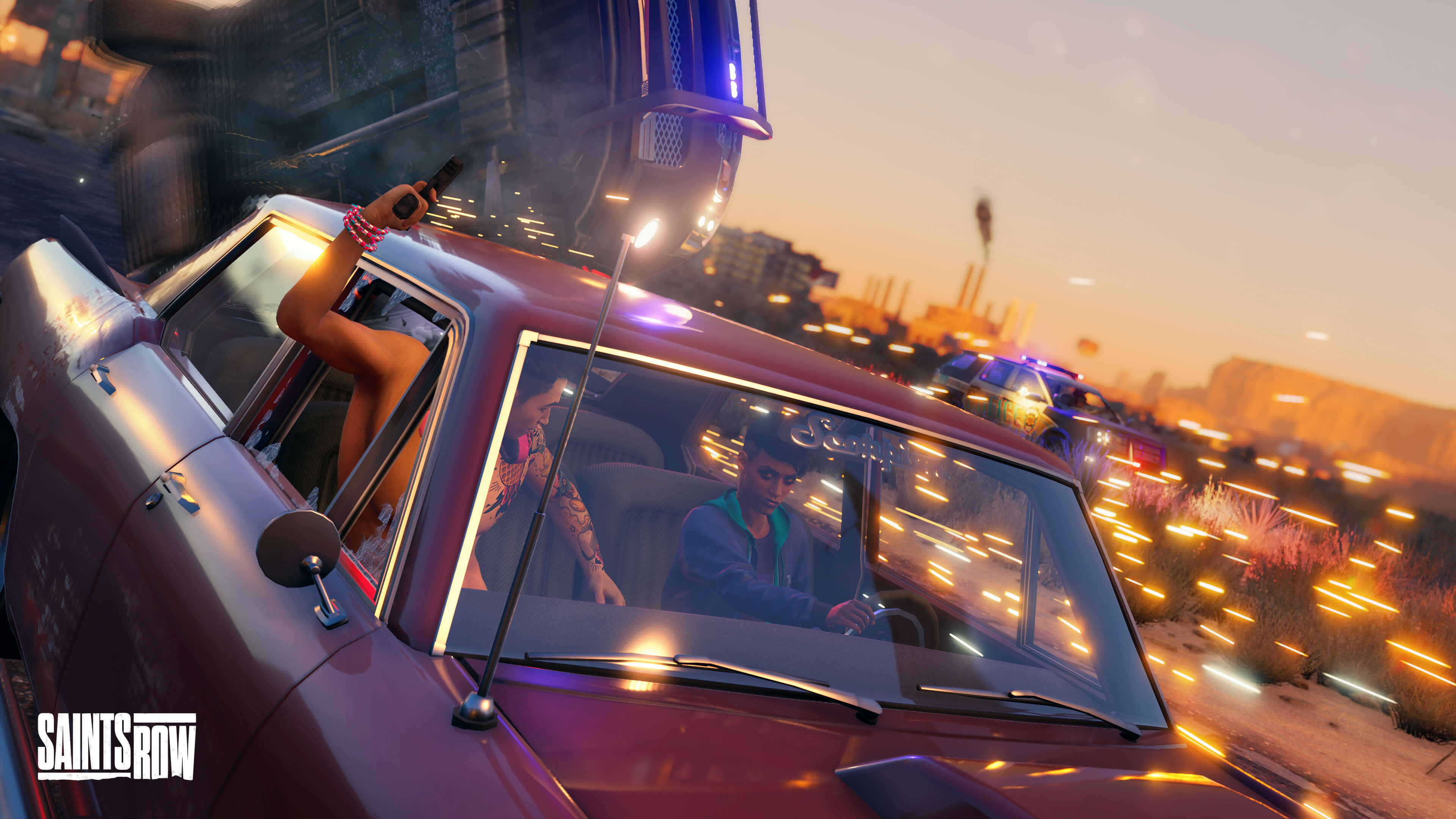 You can choose to restart a failed mission right away, skipping the need to go back to where it started. You can enlist the aid of other Saints gang members and unlock unique "Homies" who can either help with missions or provide an immediate benefit, like a car driven to their location.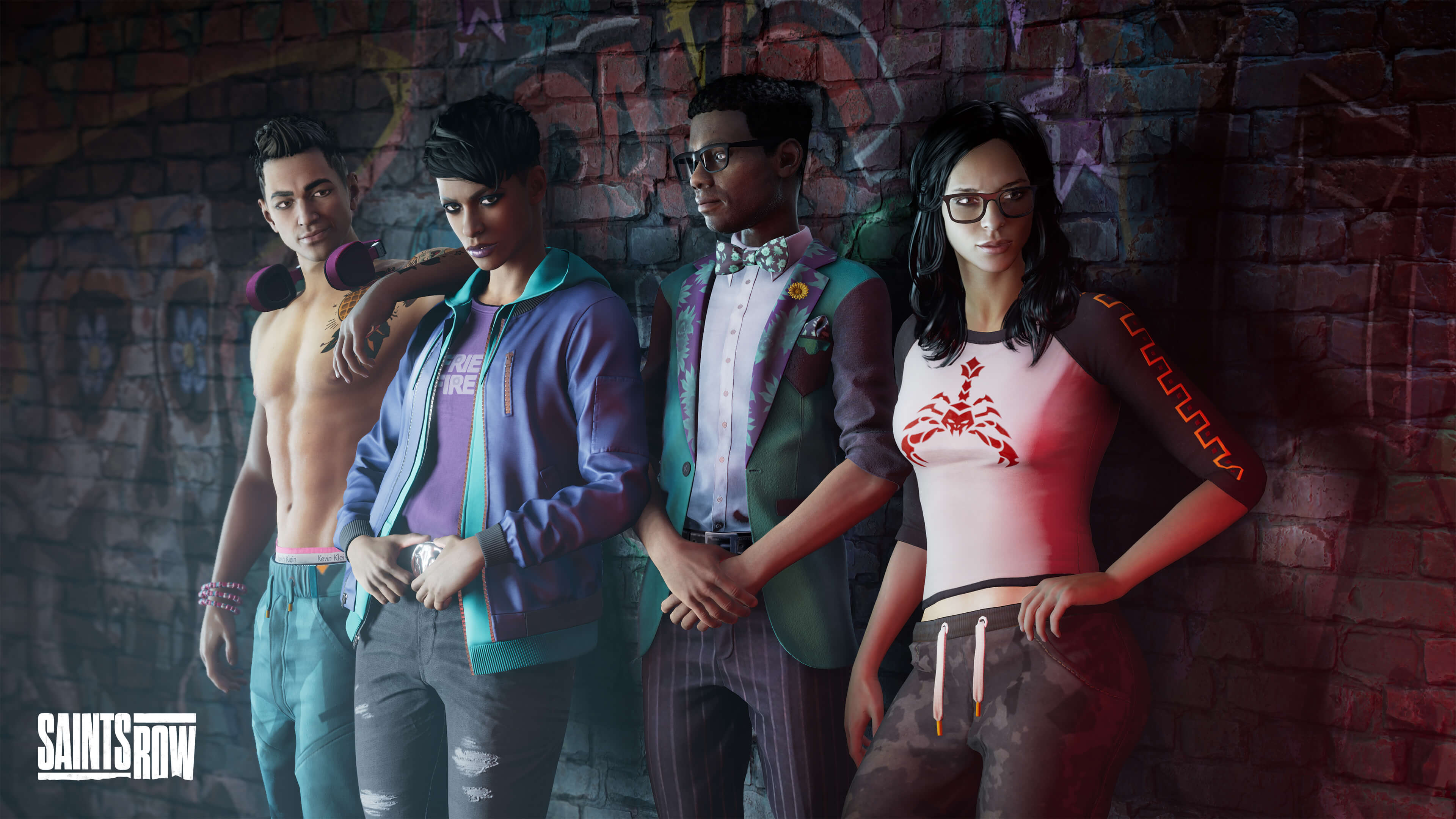 There won't be any superpowers in this game, unlike the other games in the series, and it will be less intense overall. The player will need to defeat three different but equally strong criminal organizations in the region, including The Idols, Marshall Defense Industries, and Los Pateros.
Saints Row Customisation
The extensive customization options offered to the player in the Saints Row reboot have become one of its main talking points. With the addition of a community section, where players can likely upload their own presets, you can customize your character using eight different presets.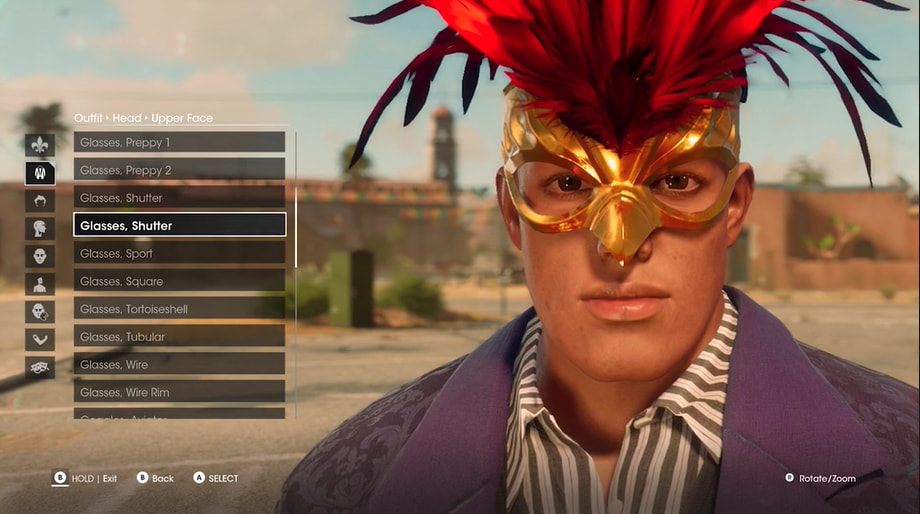 You can customize your protagonist in a very detailed way by choosing their eyebrows, nose, ears, head shape, and hairstyle. The settings are all said to be asymmetrical, so your characters ought to appear more naturally human.
In the game, there are over 80 vehicles available for customization at Jim Rab's Custom Cars, each with its own presets. The paint, tires, side panels, and height can all be changed. A rocket launcher made out of an umbrella and a guitar case can be seen in some of the images on the website. The developers have also mentioned that you can color in specific parts of your guns or restyle them all. Additionally, you have the option to change the vehicles that your crew uses and add various collectibles to the HQ.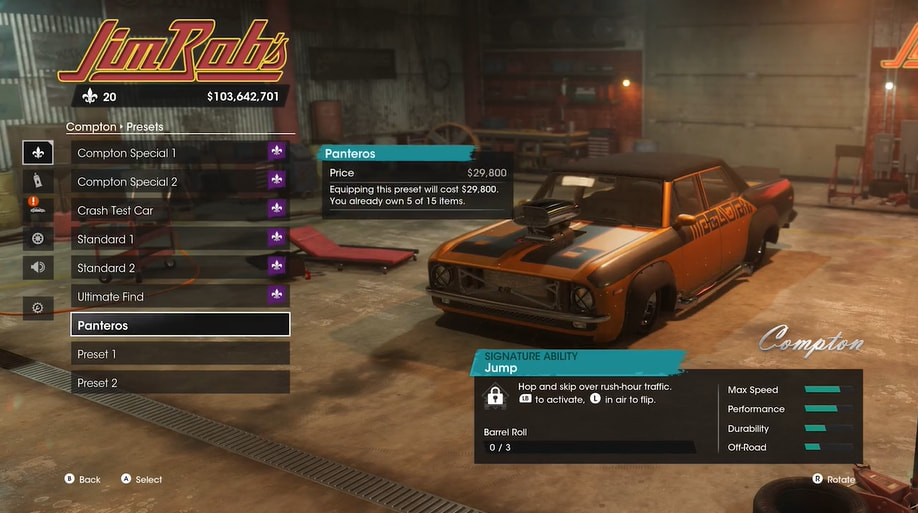 How to Get a Better Performance in Saints Row?
After knowing the Saints Row release date and other information, I bet you can't wait to bring on your A game the moment it releases. If so, I'm afraid that you have to make some preparations.
Here's some advice to help you get a better performance in Saints Row:
Try the ultimate game booster LagoFast
Wanna have a better in-game performance? Try LagoFast! It can save you from all the annoying game issues like high ping, FPS drop, and stuttering. LagoFast has more than 8 years of experience in optimizing gamers' in-game performance. With only one click on the Boost button, you can enjoy all the best gaming experiences ever. Moreover, it supports more than 1000 games, including Saints Row, and will support the newest version of it. Last but not least, the prices. With all these powerful functions, you may think that LagoFast costs a lot. Then you are so wrong because LagoFast is not only cost-efficient but also supports plan-per-minute service, which means it will stop charging the minute you turn it off.
The features of LagoFast are as follows:
Support Plan Per Minute
8+ years of experience in gaming optimization
Effectively fix all kinds of game issues
Support 1000+ games including Saints Row
Easy to use
Don't know how to use it? Follow the steps below.
Step 1: Download LagoFast.
Step 2: Search Saints Row in the Search box and click on it.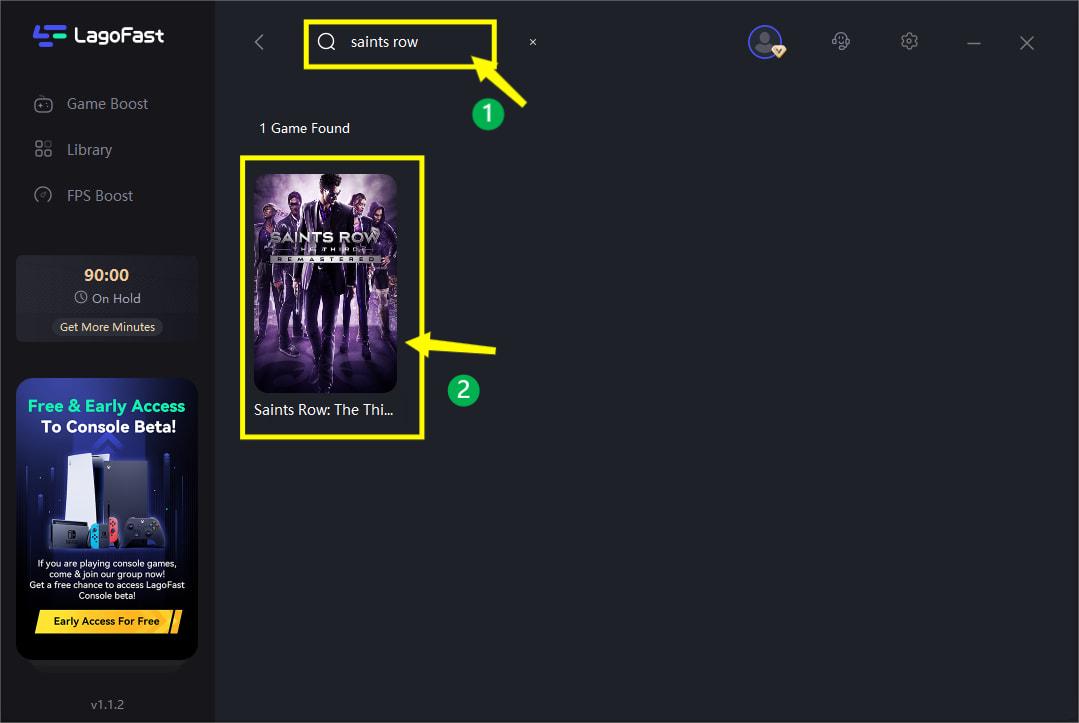 Step 3: Click the Boost button to start boosting.
On this page, you can see the real-time ping rate and packet loss rate in Saints Row.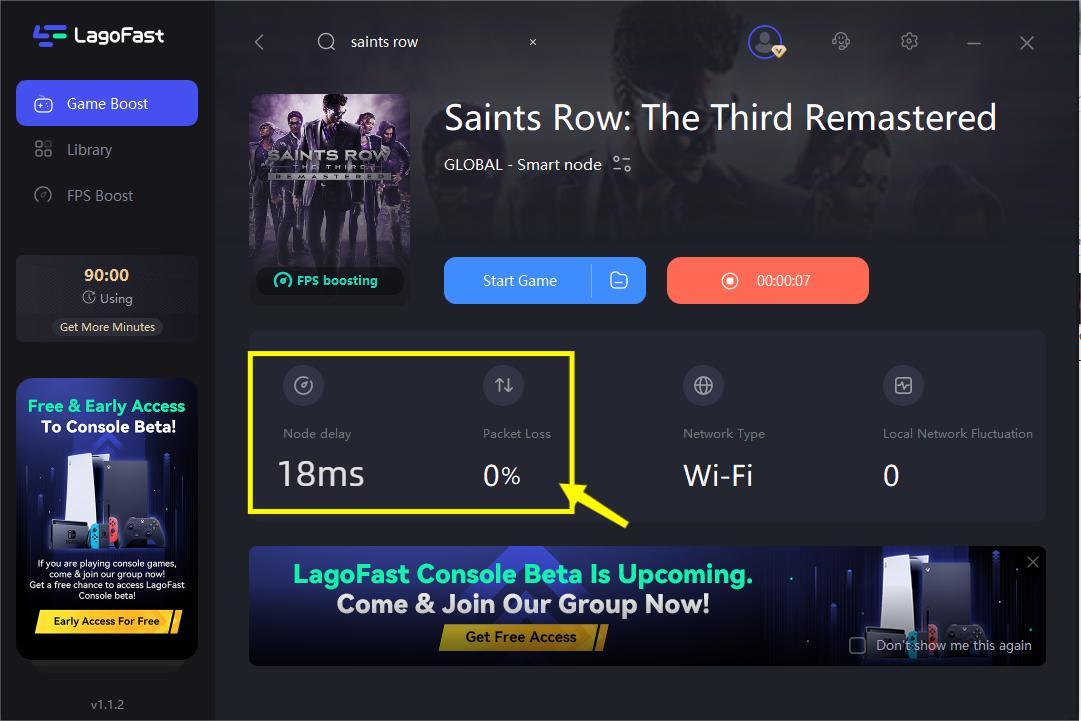 Step 4: If you want to improve your FPS performance, do this:
Select FPS Boost on the left side when you first launch LagoFast.
Then you can manually select some of the settings to improve your FPS performance.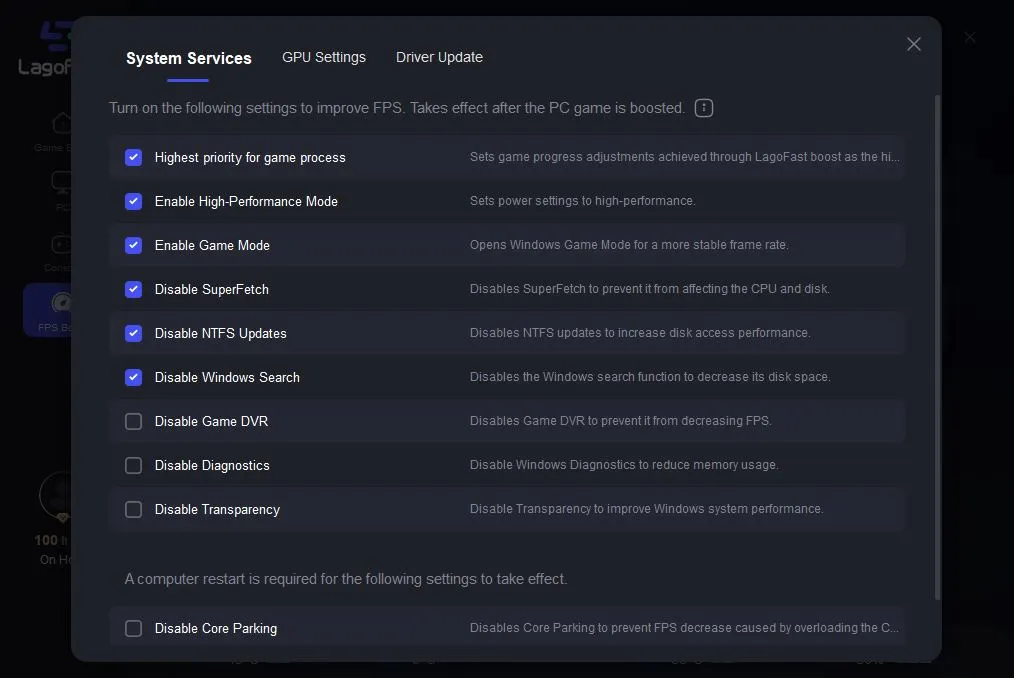 Other necessary preparations
Except for using LagoFast, there is still something you should take into account.