The Saints Row series is a gang-themed computer game developed by Volition and published by THQ. In the game, players play the role of gang members in the city and improve their prestige by completing a series of tasks in organized crime. The tasks are usually gun battles, assassinations, terrorist attacks or gang fights, etc. The forthcoming Saints Row reboot is a complete relaunch, with a new cast of people, a new city, and a new attitude. Volition stated in June 2022 that the reboot was required to "keep up with the times." Do you want to know new and exciting gameplay? Or do you know when the Saints Row reboot was released? Read on and get your answer!
Part 1: Release Date of Saints Row reboot
Part 2: Saints Row Boss Factory
Part 4: How to have a more engaging gaming experience?
Release Date of Saints Row reboot
The Saints Row reboot will release on August 23, 2022 for PS4, PS5, Xbox One, Xbox Series X, Xbox Series S, Google Stadia, and PC. Saints Row was supposed to be released on February 25, 2022. However, Volition stated in November 2021 that the reboot had been postponed to allow for additional development time.
The Saints Row reboot is now available for pre-order, there are several editions to select from, and the one you choose will also depend on whether you want a physical or digital copy of the game. The digital Saints Row editions are detailed below.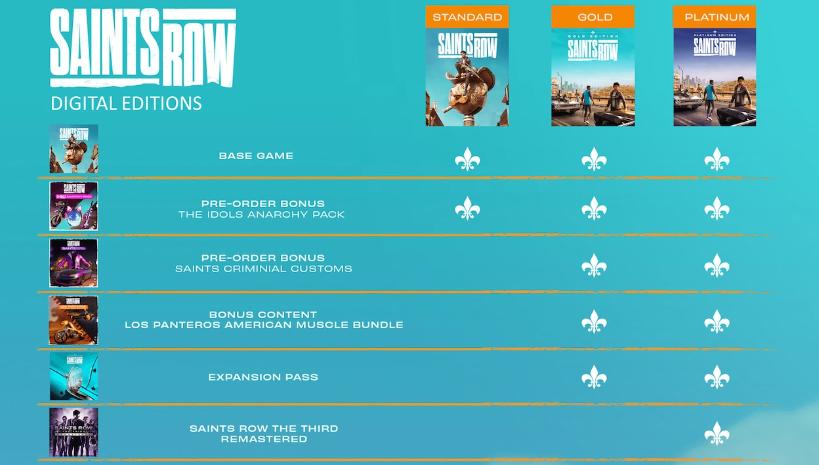 What's more, if you pre-order any edition of the Saints Row reboot, you'll receive the Idols Anarchy Pack, which includes "a range of stolen neon equipment," such as the Idols DJ Helmet, Twinkle Bat, and Sandstorm Scrambler.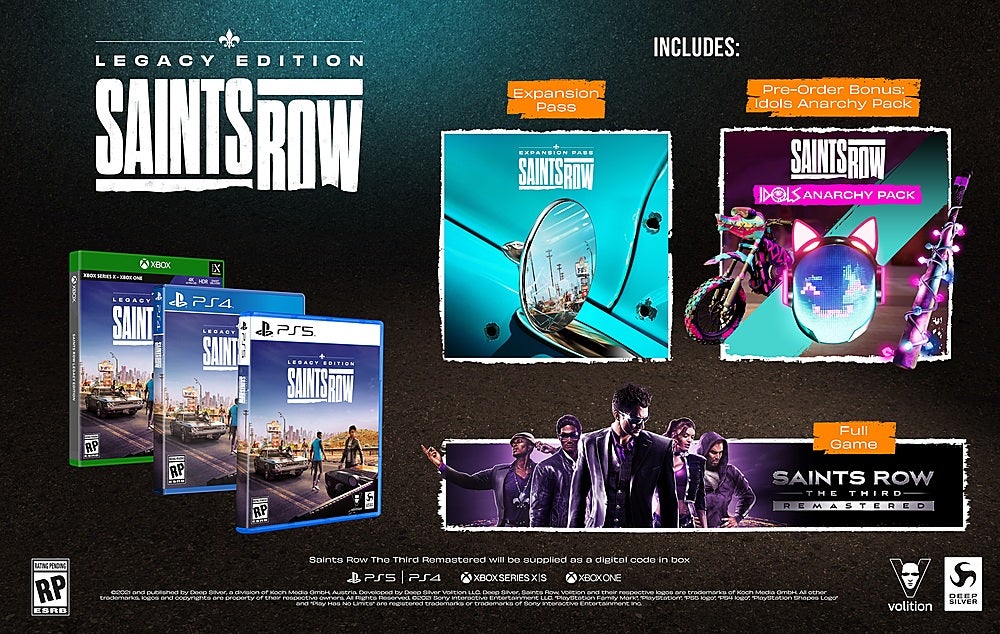 Saints Row Boss Factory
Saints Row is slated to be launched in 2022, and in preparation, the makers have created a demo called Saints Row Boss Factory, which allows gamers to create the playable character they will use in-game. The demo is free, and it illustrates that gamers will have complete control over their character design. Players will be able to quickly move their character from the demo to the regular game when Saints Row launches. Customization is not restricted to attire, users can even change the body of their Saints Row Boss Factory. It is possible to change the build, figure, and chest size of the character to make it as lean, muscular, or heavyset as desired. Players can also use prosthetics to customize their character's skin tone, muscle definition, and body hair. Players can almost completely unleash their craziest imaginations. What's more, players that use Saints Row Boss Factory receive a tiny bonus: they unlock two helmets that can be used in Saints Row when it is released.
Saints Row gameplay
Rather than beginning as a kingpin, gamers in the Saints Row remake take on the role of the custom character "The Boss." You join forces with three disgruntled friends/gang members, Kevin (a DJ), Neenah (a mechanic), and Eli (the entrepreneur), to launch your criminal empire. You'll be able to use a variety of weapons and vehicles to make your ascension to the top of the criminal food chain as pleasant as possible. Expect a more thorough character creation option than previously available, as well as all-new missions.
Overall, the main special features of Saints Row include:
Witness the

b

irth of the Saints: Play through an original action blockbuster tale loaded with criminals, spectacular scenes, and trademark twists.
Discover the weird, wild, west: Dive into Santo Ileso, Saints Row's largest and greatest playground yet, sprawled across nine distinct districts and surrounded by the wide, breathtaking majesty of the Southwest Desert.
Build your criminal empire: Take over the city block by block, wage war on opposing factions, and tighten your hold on the streets with clever criminal endeavors.
Fire guns. LOTS of guns: Shoot revolvers from the hip, launch rockets from the hip, or obliterate up close with melee heavyweights, replete with vicious takedowns. A wide range of familiar and strange weaponry, all of which are customizable and deadly fun.
Take to the streets and the skies: Blast across urban and desert areas with any of the vehicles available, including cars, bikes, aircraft, helicopters, VTOLs, hoverbikes, hoverboards, go-karts, and wingsuits.
Unprecedented customization: Create the Boss of your dreams with the most full character customization suite yet seen in the franchise, then complete the look with the fantastic weapon and vehicle options.
Seamless Co-Op: Experience everything on offer with a friend at any time, thanks to totally untethered drop-in/drop-out co-op, which eliminates the need to remove either of you from the outrageous action; play nice together, or pull all new pranks on your teammate.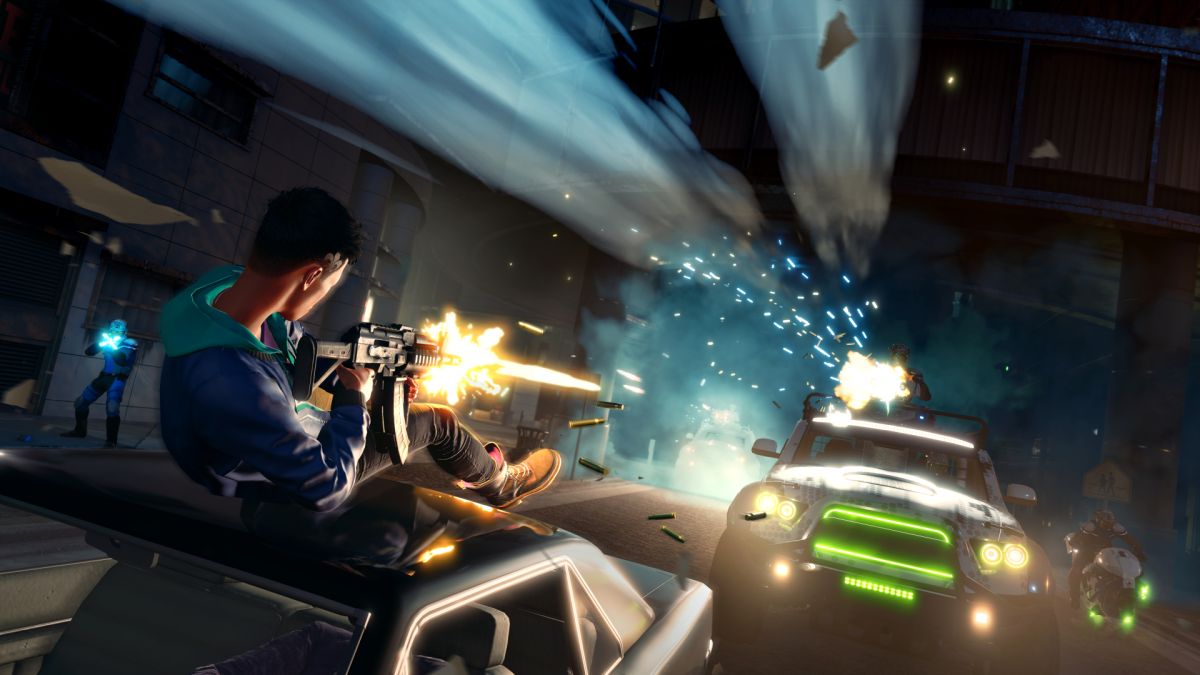 How to have a more engaging gaming experience?
The distinctive expansive city of Santo Ileso serves as the background for a crazy, larger-than-life sandbox of exhilarating side hustles, criminal businesses, and blockbuster missions as you shoot, drive, and wingsuit your way to the top in Saints Row Reboot. I believe that you don't want to encounter the problem of game lag in the process of becoming the crime lord of the fictional American Southwest. For you to have a flawless gaming experience, we introduce the following two solutions: changing the configuration and using a game booster.
Change configuration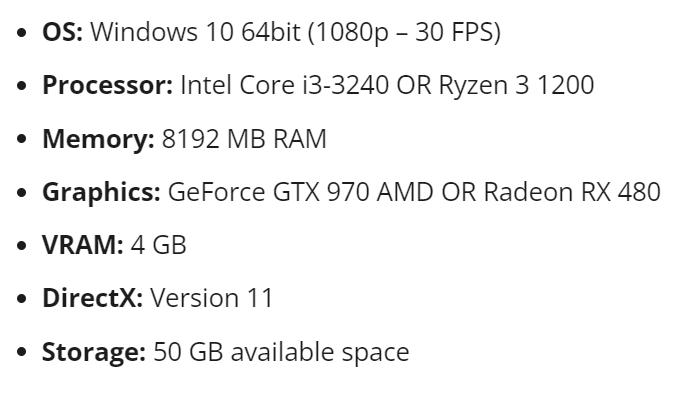 First, you should check your specifications to know whether your PC specification fits the minimum requirements.
If your PC specification fits the minimum requirements but the game is still laggy, we recommend you the second method.
Use a game booster
You can also use the game booster to get a better game experience.
After comparing, LagoFast is highly recommended by us. It's a game booster that delivers in every way. The features of LagoFast are as follows: First, it supports the plan-per-minute service, thus, it is more economical and cost-effective. Then, it is very easy to use, you can boost Saints Row with only one click on the boost button. Last but not least, it is globally distributed servers & nodes. Overall, 8+ years of experience in fixing game issues can give perfect game time.
Here's how to use LagoFast (take V Rising as an example):
Step 1: Download LagoFast.
Step 2: Type " v rising " in the search box and click on it.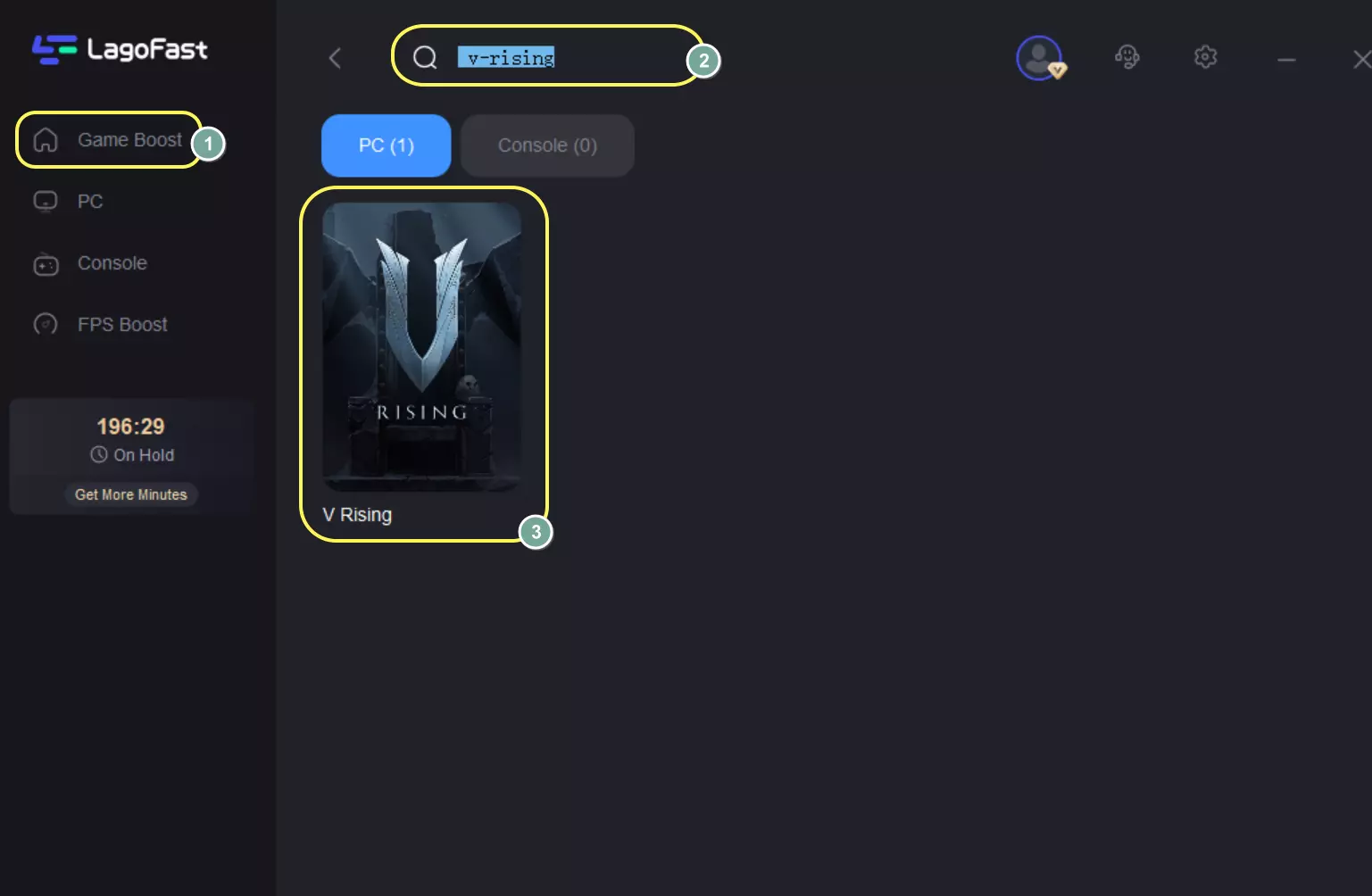 Step 3: Choose your needed server.
Step 4: Click on the boost button to start boosting.
Also, on this page, you can have a direct view of your real-time ping rate and packet loss rate in your game.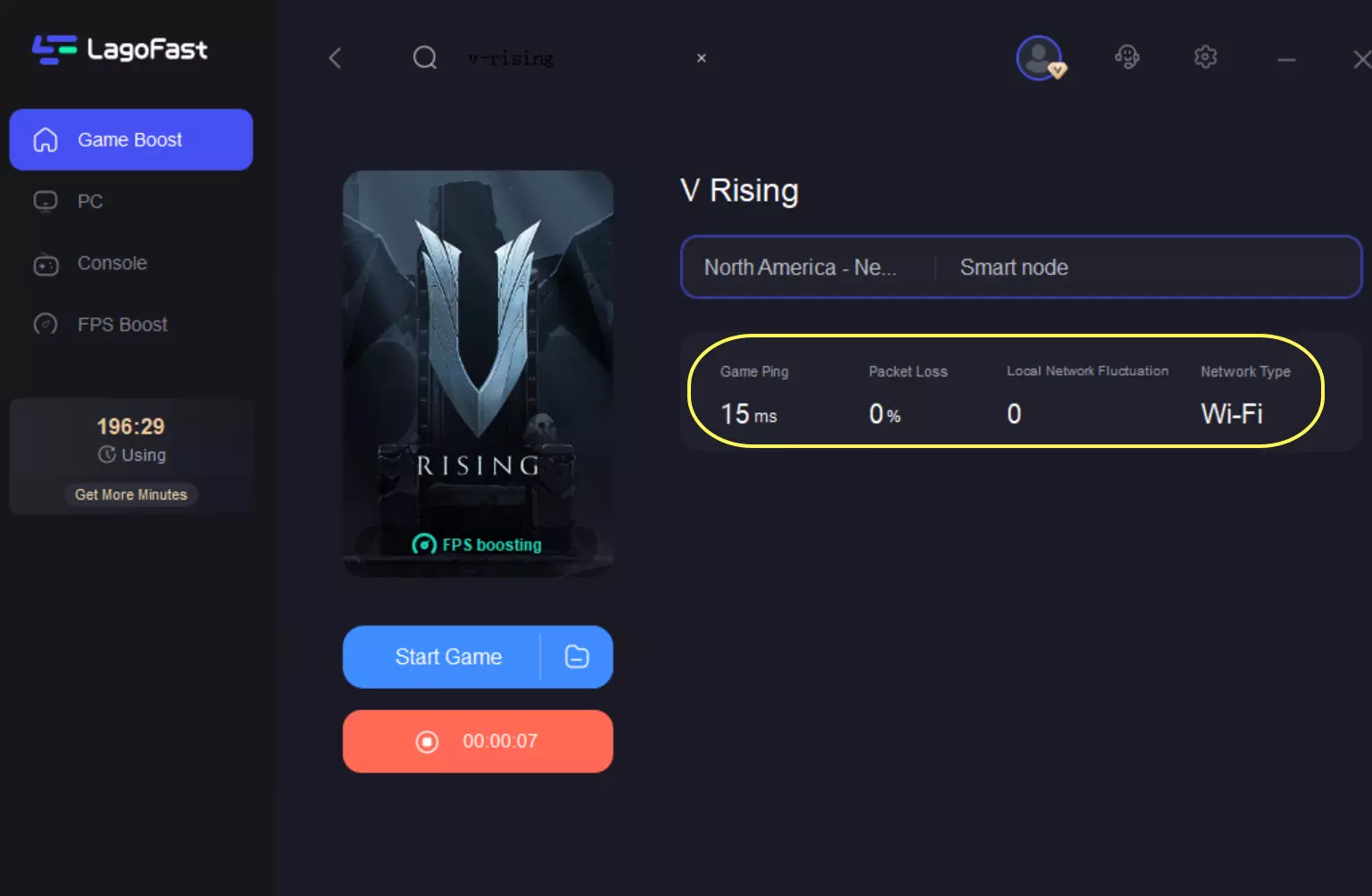 If you want to improve your in-game FPS performance or avoid FPS drop, you can also use LagoFast to adjust your settings. To do so:
Step 1: Select the FPS Boost tab on the desktop.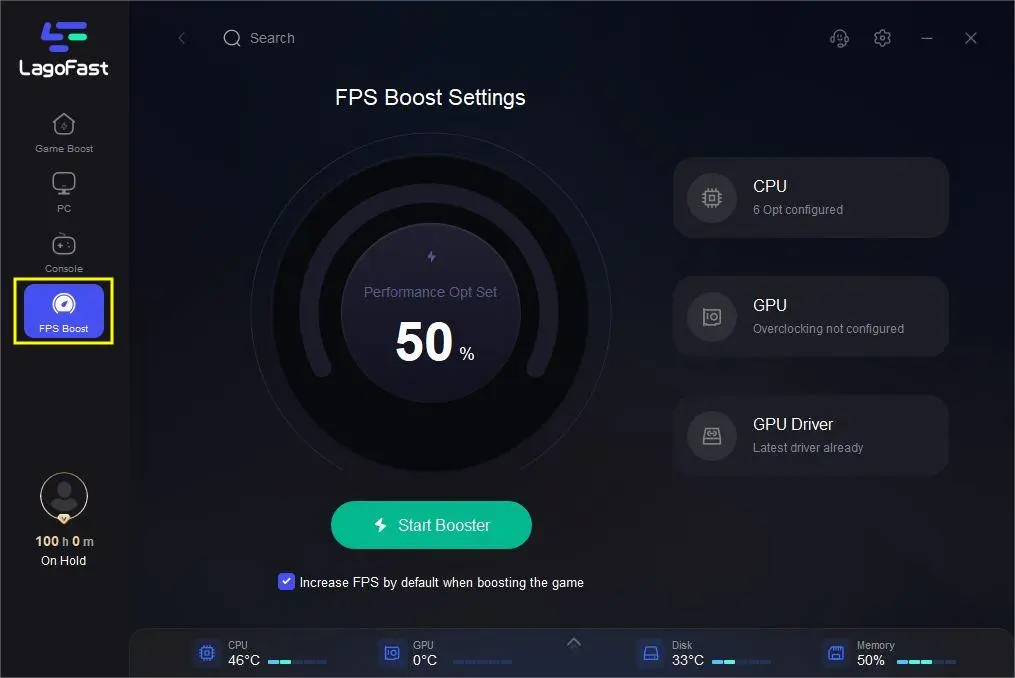 Step 2: Click on the settings you want to turn on.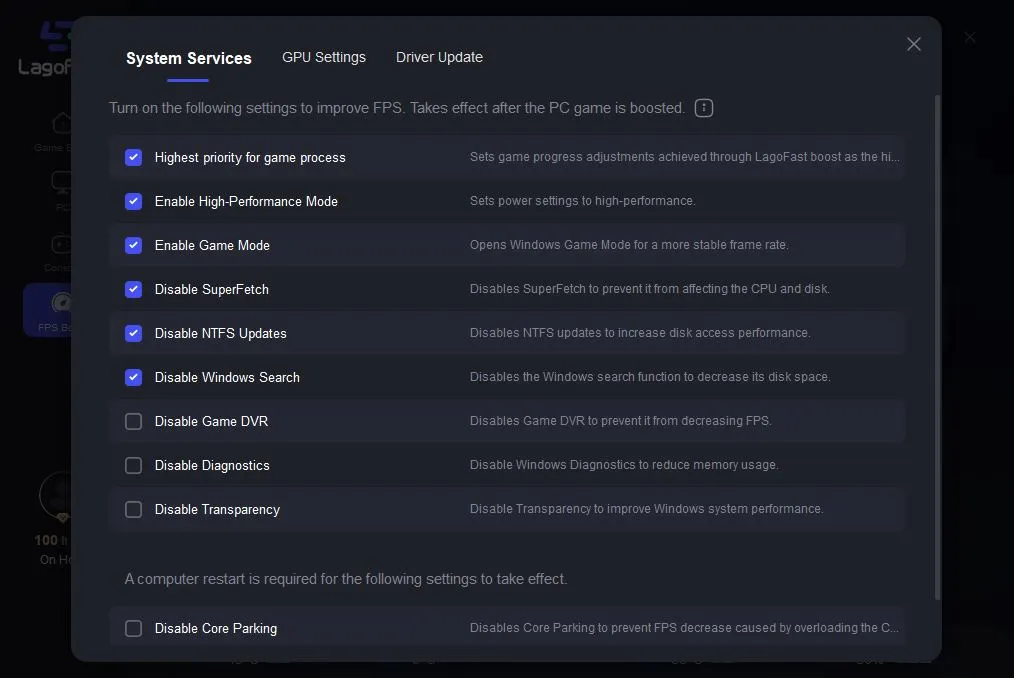 Latency Optimizer includes a suite of powerful optimization, testing, analyzing, and cleaning tools to help you decrease high latency, fix lag, enhance FPS, accelerate games and programs, and speed up your Internet connection and PC! With Badosoft's Latency Optimizer, you'll get a collection of utilities and tools to help you speed up and improve the performance of your Internet connection and PC. However, You may not get much from the free version because it's designed for only one profile.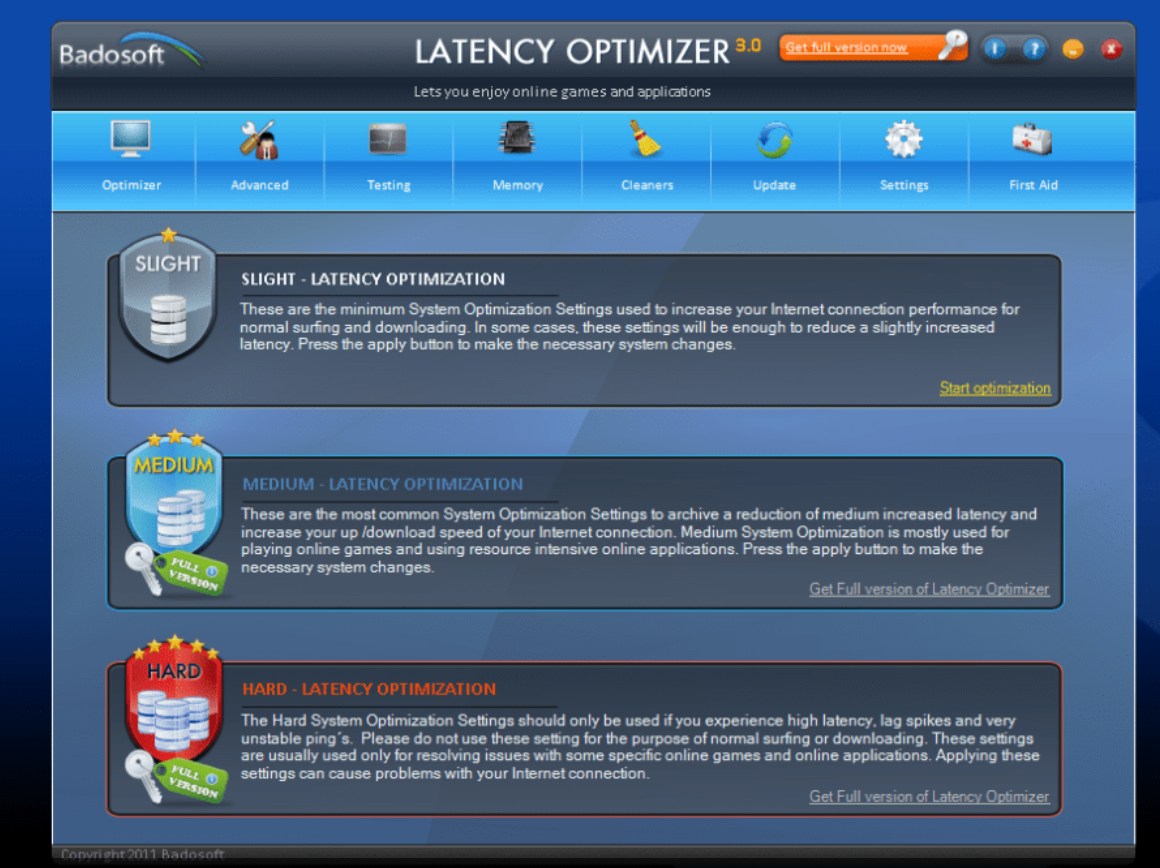 Wise Game Booster prepares your system for gaming by temporarily halting superfluous processes, either individually or all at once, to concentrate resources on gaming performance. It examines your system and makes recommendations for all processes and services. But the system can use a little help keeping up with ever-evolving game power, and the My Games menu is handy for collecting and quickly accessing games, it doesn't enable specific processes.