Roblox crash is usually when you try to launch the game and the game crashes or shuts down without displaying the game's main menu or any of the game's content. This can be due to a variety of reasons, such as corrupted game files, driver problems, operating system problems, etc. This means that you need to take steps to fix problems with your game or your computer so that your game can run properly. In this case, Lagofast is a good choice for you.
Part 1: Why is my Roblox Crashing on Startup PC
Part 2: Best Roblox Crashing Issue Fixer
Part 3: More Ways to Fix Roblox Crashing
Why is my Roblox Crashing on Startup
Roblox is a gaming platform for all ages where players can create their own games, characters, scenarios and interactive experiences, or participate in games created by other players. Roblox also has a large community of developers who are constantly creating and sharing new games and experiences. Roblox is hugely popular around the world, with millions of people playing it every day. However, there are some common problems with Roblox, such as Roblox crash. In many game forums or player communities, players complain about Roblox crashing on startup. This can be due to the player's computer hardware configuration, network problems, corrupted game files, etc.
Why does Roblox keep crashing? Crashing in Roblox usually refers to a sudden crash or shutdown of the game, without showing the game's main menu or any game content. roblox crashing could have come about for a variety of reasons, such as:
Resource issues: The game requires a lot of computer resources to run, and if your computer is not enough to support the resources required for the game, the game may crash.
Hardware problems: A computer hardware failure or overheating can also crash a game.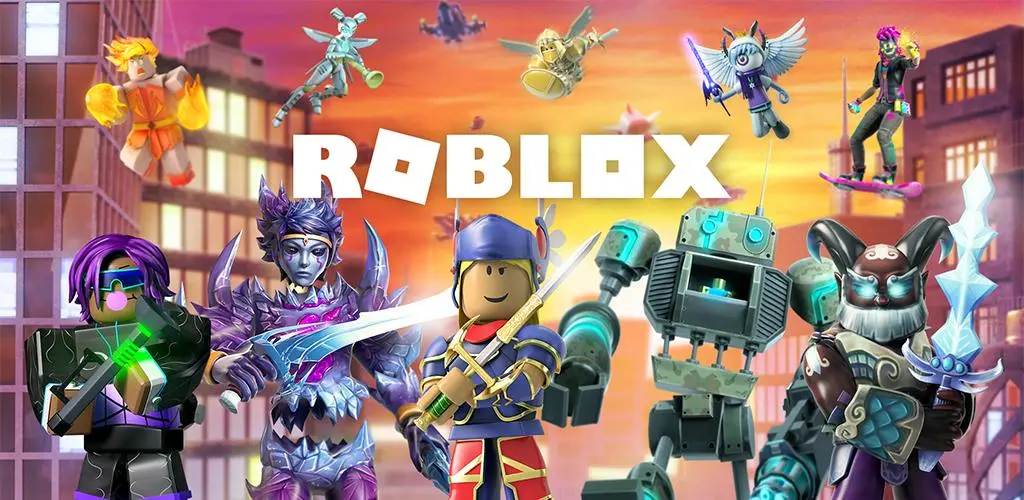 Driver problems: If your computer's drivers are not updated in a timely manner, it may cause game crashing on pc.
Game file crashing: A game file crashing may lead to game crashing and you will need to reinstall the game or repair the game files to resolve the problem.
Virus or malware: A computer infected with a virus or malware can bring about a game crashing.
Best Roblox Crashing Issue Fixer
Archeage war crashing can be caused by a variety of reasons, as described above. In conclusion, the crashing of the Roblox could have been caused by a number of reasons and requires careful investigation of the problem to resolve. Usually, you can attempt to resolve a Roblox crashing problem by restarting the computer, updating drivers, reinstalling the game, etc. Improving network environment is a relatively economical and effective choice. Again, I have to strongly recommend LagoFast. LagoFast is a Roblox booster designed specifically for game optimization to reduce latency and improve game stability. LagoFast supports Roblox games to optimize your game's network connection for speed and smoothness. In addition, LagoFast offers a global network of servers that can optimize your gaming connections and reduce Roblox ping rate. Compared with other products, Lagofast's advantages lie in its simplicity, high stability, and excellent cost performance. Lagofast's interface is clean and simple, and users can easily select games and servers. Lagofast is also very stable and can ensure the stability and smoothness of the game connection. In addition, Lagofast's price is relatively favorable compared to other similar products, which can meet the needs of different users. More than anything else in the gaming market, it has a Pay-Per-Minute plan.
The following features are also the reasons why this product is worth your choice:
Independently developed data transmission protocol to protect user privacy
Economical, suitable for students and other groups
Simple to use, just one click, without in-game latency
Boosting fps as well as high ping rate
Offer booster for 1000+ popular online games
Follow the following steps if you want to reduce Roblox crashing.
Step 1: Download LagoFast
Step 2: Type 'Roblox' in the Search library and click Roblox button.
Step 3: Change the server in Roblox.
Step 4: Then you can see ping rate and status of packet loss after Roblox boosting.
More Ways to Check Roblox Crashing
Verify that the game file is complete: If the Roblox game loads incorrectly, you can try to clear the browser cache and cookie files, or reinstall the game. If the problem persists, you can contact Roblox customer service to resolve the issue.
Close background programs: If the Roblox game is slow, you can try closing other programs or browser tabs to free up computer resources. You can also try to clear your browser cache and cookies, or upgrade your computer hardware to speed up your game.