Use a brand-new set of high-octane visual and audio effects, such as the new boost technique called Burst Nitrous, to demonstrate your driving prowess. You have to take chances in order to succeed. Decide how and when to risk it all by performing extreme street drifts, outdriving the police, or making side bets using your own money against other racers. Find the quickest way to make enough money to enter the weekly qualifying races and advance to Lakeshore's premier race, The Grand. Heat builds up as you compete more. You must make strategic choices while the police apply increasing pressure while using new escape mechanisms to take command of the pursuit. Do you avoid the police, engage them in combat, or retreat to Lakeshore's underworld? You'll get paid for running these streets. With hundreds of cosmetic items to choose from, including exclusive gear from some of the world's leading fashion innovators, pull up to a Meetup and flaunt your individual style. Extend that appearance to your vehicle by giving it a custom wrap or cutaway for the ultimate legendary custom. And when you win, don't forget to wink at the opposition with your very own victory poses.
It is a pity that players will always encounter low FPS issues in Need for Speed™ Unbound, and the game experience will be greatly negatively affected. I recommend you to use LagoFast, a professional Need for Speed™ Unbound booster. Besides, it can also solve lag, packet loss and other connection problem.
Part1: The Best Need for Speed™ Unbound Low FPS Boost
Part2: Why Need for Speed Unbound Low FPS Happens?
Part3: What can players do when meet Need for Speed Unbound FPS issues?
The Best Need for Speed™ Unbound Low FPS Boost
If you are having problems with your game in Need for Speed™ Unbound, such as low FPS or latency, please do not hesitate to use LagoFast!
Let me go over each of its traits one at a time. To start, it has excellent network compatibility, enabling it to handle a wide range of difficult network scenarios while safeguarding your gaming experience. Additionally, it can connect you with the top-performing network nodes based on ping value and provide real-time, intelligent network diagnosis. Second, you can utilize the boost whenever and wherever you like! LagoFast provides exclusive acceleration channels in about 60 nations/regions. Thirdly, it is very simple to use and enables you to have the best gaming experience with just one click. Additionally, you can modify the FPS Boost button to your specifications in order to create your own acceleration environment.
The following is a summary of LagoFast's features:
8+ years of experience resolving game-related issues
The only one with a time charge package, pay by the minute!
Increasing FPS while lowering ping
The best response to "Warhammer 40,000" is: Blacktide FPS decline
Easy to use, just one click to boost
You can get fluid gameplay in just 4 easy steps!
Follow the steps to fix Need for Speed Unbound low fps and other problem in Need for Speed Unbound.
Step1: Install LagoFast.
Step2: Type 'Need for Speed Unbound' in the Search bar and click Need for Speed Unbound button.
Step3: Choose the server that you want. Make sure the server is it same as Need for Speed Unbound server.
Step4: After giving Need for Speed Unbound a boost, you can see your ping rate and the status of your packet loss.
Why Need for Speed Unbound Low FPS Happens?
FPS, which stands for frames per second, is defined in the image field as the rate at which the screen transmits frames. The frame rate at which dynamic video is saved and displayed is measured by FPS. The smoother the motion is displayed, the more frames per second there are. Usually, 30 is the absolute minimum to prevent sluggish motion. FPS in Need for speed unbound is typically referred to as "refresh rate (in Hz)". Common refresh rate parameters in online games like Need for speed unbound include 60Hz, 120Hz, 144Hz, and others. Players in Need for speed unbound used to set the highest fps level, which helps them to get the best gaming experiences because the game has high-quality graphics. Need for Speed Unbound players should select in-game settings that are compatible with their hardware.
Wireless network: Many players of Need for speed unbound will connect to wireless networks while using laptops. Although there may be a wall between your computer and the router, the signal can still be significantly reduced because wireless networks are very unreliable and susceptible to interference. Additionally, if there are too many connected devices, the limited network data may be split up. These all have the potential to ruin a gaming experience.
Excessive graphics settings: Need for speed unbound stunning visuals and challenging gameplay are popular draws. On the other hand, if your graphics settings are set too high, Need for speed unbound will stutter as your computer struggles to process the images. This indicates that such high graphics settings are beyond the capabilities of your graphics card.
System that doesn't meet the minimal requirements: Need for speed unbound has hardware requirements for your computer. The game might lag like a movie projector if you run it on an old computer. Check your computer's specifications to see if it meets the minimum system requirements if you notice that your FPS is consistently dropping, especially during the shooting sequences. The minimum system requirements are typically listed on the download screen of the game to ensure that players' PCs can properly render their meticulously created games.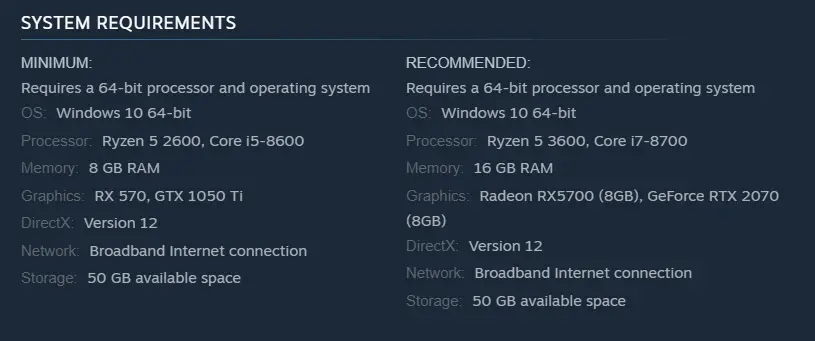 What can players do when meet Need for Speed Unbound FPS issues?
All games may experience FPS drops for a variety of reasons, including out-of-date graphics drivers, an excessive number of background processes, and corrupt game files. Need for speed unbound FPS drop may not be fixable from a single point of view, but you can still try to increase FPS on your computer. We've compiled a list of some of the most well-liked and successful strategies. These should improve your gaming experience, we hope.
Verify your system: The developers of the game will reveal the minimum and recommended system requirements for the game once it is made available. The term "minimal system requirements" refers to the specifications of the hardware and software needed for the game to run on your PC. Recommended system requirements are those for your computer that let you run the game at higher settings while still feeling comfortable.
Verify the integrity of the game: An incomplete game can lead to a variety of issues, such as sluggishness, a low frame rate, and even crashes. To verify that the game files are properly installed on your PC, use Steam.
Windows' active game mode: There is a game mode option in the most recent iteration of Microsoft's Windows operating system. You can remove any unnecessary background programs with this tool, which immediately improves the FPS in the game. In order to see if it helps, try turning on the game mode if your FPS in Warhammer is low.