Call of Duty: Warzone is a popular battle royale game, but it's no secret that the skill-based matchmaking system could be improved. If you are one of the many players who want to have easy lobbies instead of skipping every single game, you should consider using a Warzone VPN. An easy way to get lobbies in Warzone 2 servers to think you should be in a place where players aren't very skilled. Notable examples include places like Hawaii, Egypt, and Argentina, all of which are places where there are no professional Warzone players and the overall skill level is low. You can do this by getting an Egyptian IP address or using a VPN for the above locations. That being said, not every VPN app is created equal, especially if you want to play Warzone 2 while keeping your latency low. Without further ado, here are the best Warzone VPN providers that will increase your chances of winning. To improve your gaming experience, we recommend Lagofast, a professional and easiest way to get bot lobbies in Warzone 2.
Part 1: How to get bot lobby in Warzone 2?
Part 2: Why do I need a VPN for Warzone 2?
Part 3: What are the Lobbies and SBMM?
Part 4: Can I use a free VPN for Warzone?
How to get Bot Lobby in Warzone 2?
If you have been playing Warzone for a while, you have probably noticed that the skill-based matchmaking system does not always work in your favor. In many games, you are placed in lobbies where the competition is fierce. If you are trying to win, it can be very frustrating, which is why people have tried to get easy lobbies with Warzone 2 VPN. Many people have proven that Lagofast is the most effective solution for the easiest bot lobby for Warzone 2. Lagofast is a professional Warzone 2 bot lobby, which has helped many bot lobby players and provides comprehensive protection. Additionally, LagoFast is based on an LFP data transfer protocol that is developed internally to provide smart matches to the most optimal nodes. Lagofast is the only game VPN and booster that offers a one-time bundle and charges by the minute, making it efficient and affordable. For those not sure, we also offer a free trial so you can test it out before you decide. You will really enjoy the fluid game with the support of Lago Fast, I am sure!
Lagofast has the following features:
Easiest lobby!
Among the game boosters and VPNs, this is the only one that has a timing package and pay-per-minute pricing.
Global Methods and Special Paths
Easy to use, with one click you can increase FPS.
Reducing ping while increasing FPS
To enjoy this function, download LagoFast first.
Step 1: Download LagoFast register, and get a free trial.
Step 2: Choose "Easy Lobby" in the tab.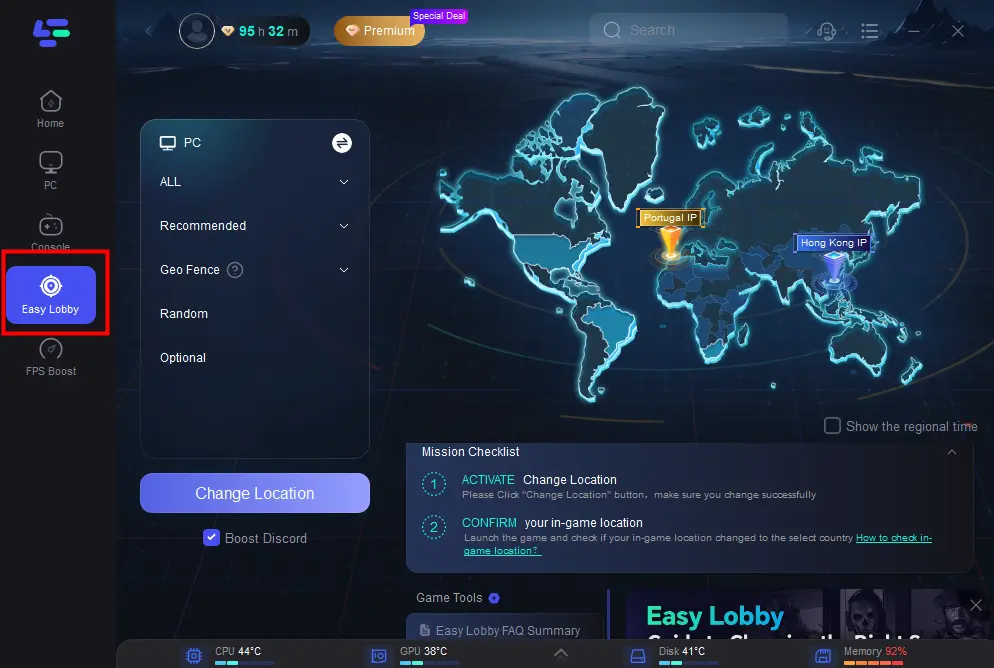 Step 3: Choose "Server". You can adjust the server you want or choose the best nodes with low ping.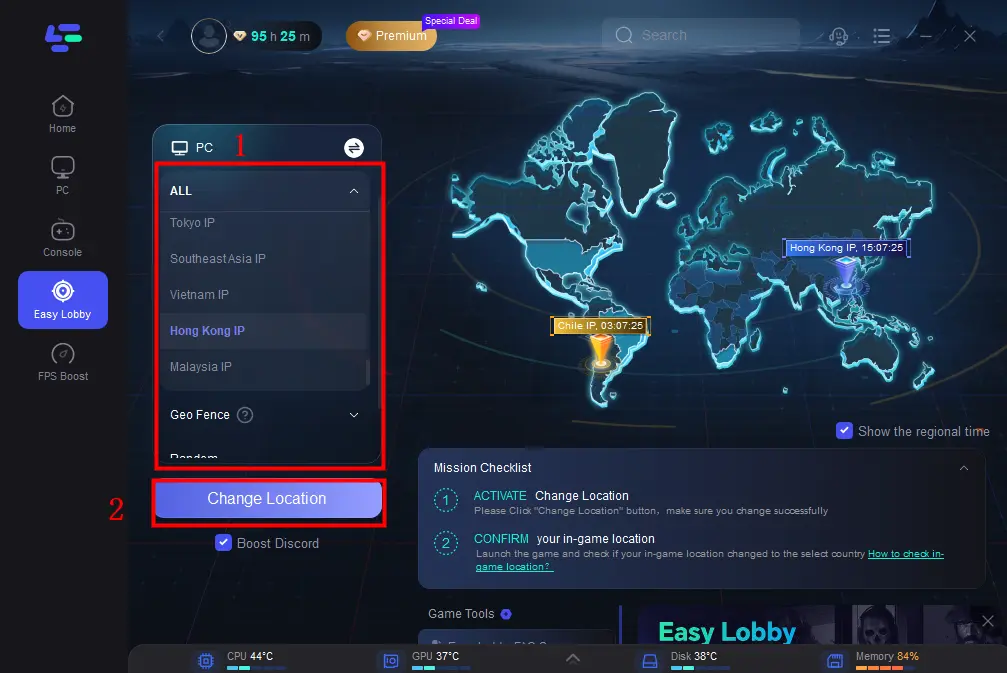 Step 4: Click the "Boost button" to start the boost.
Also, on this page, you can directly view your real-time ping rate and packet loss rate.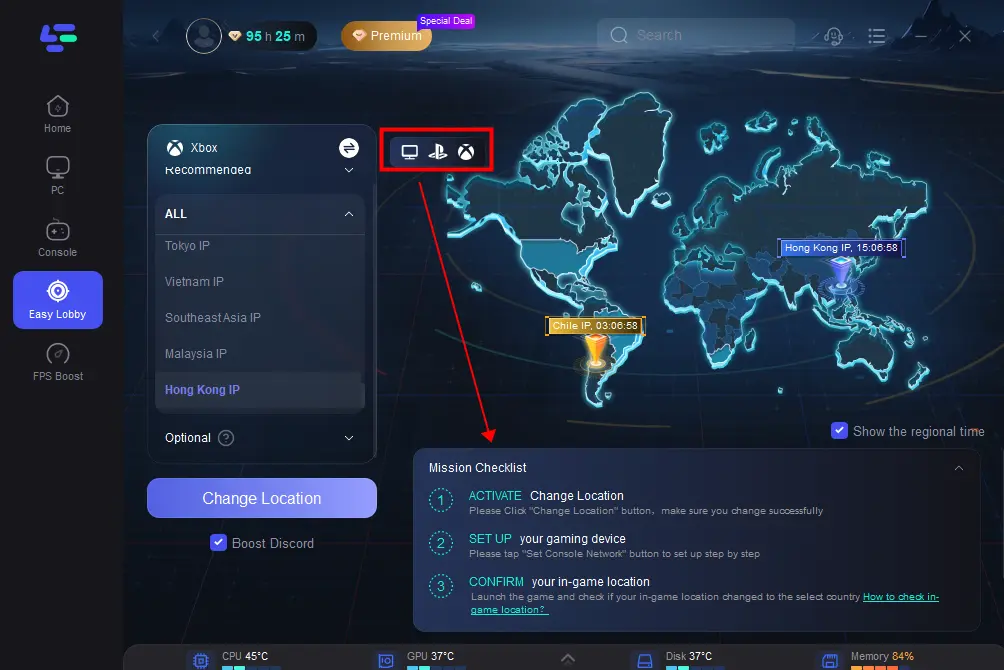 Why do I need a VPN for Warzone 2?
You might say, "I can play Warzone 2 just fine without a VPN, so why do I need one?" Well, there are a couple of reasons. Take a look:
Lower Ping: If your internet connection is being throttled by your ISP for any reason, this can result in very high ping, which is not good for playing Warzone 2. This results in lag and makes the game virtually unplayable, but using a VPN can help with speed throttling by connecting you to a nearby location and freeing your connection from the clutches of your ISP. Is.
Avoid DDoS attacks: Distributed denial-of-service attacks can happen if some tech-savvy but salty players want to retaliate. But the goal is to throttle your internet connection to the point of impossible lag. Using a VPN to hide your IP address and therefore avoid the traffic overload that leads to it can help you avoid DDoS attacks.
Get a bot lobby and avoid SBMM: SBMM can be good if you want to play against people who are at your level, but the variety of skills is more interesting. Using a VPN to connect to different locations with different time zones helps you get a noob or bot lobby on Warzone 2, and thus easier kills. If you want to climb the leaderboards quickly and painlessly, Lagofast will help you do it.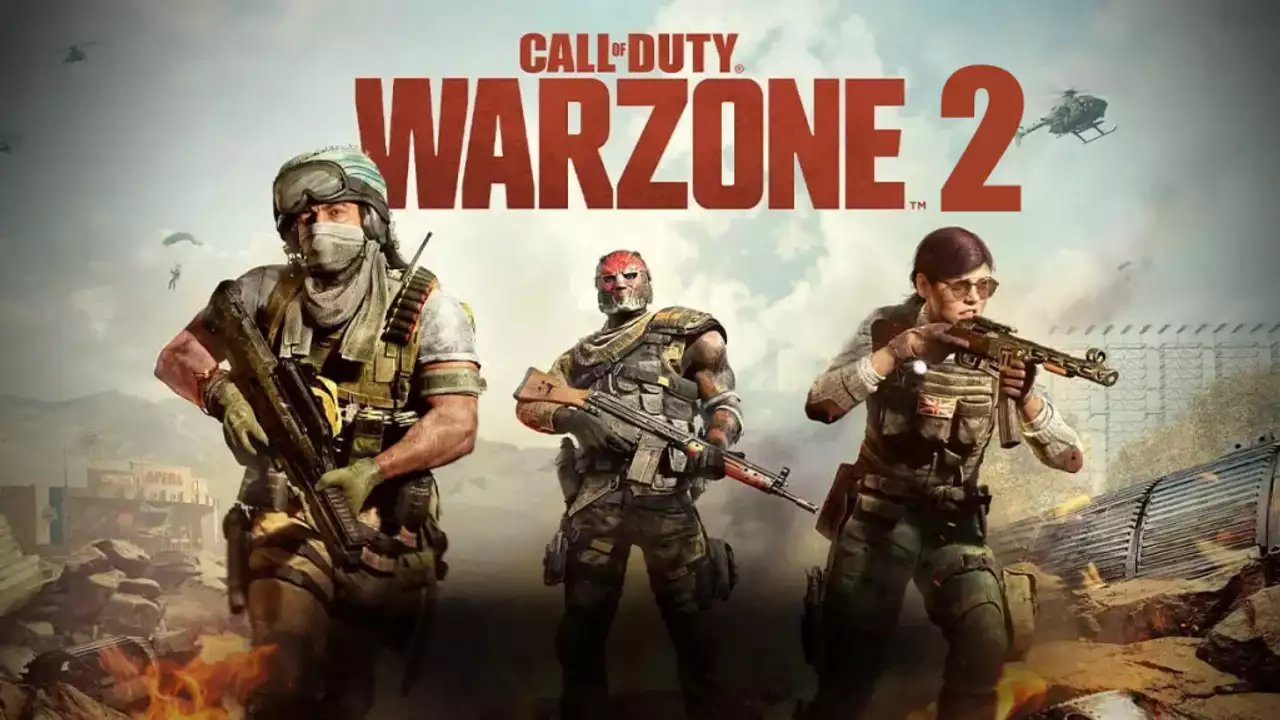 How to use VPN to get easy lobbies in Warzone
Choose a VPN provider. We recommend LagoFast.
Create an account and log in.
Do some research on where in the world it is morning/daytime, or countries where people don't play Warzone as much - Germany or Egypt are some of them.
Connect to the server at the best location based on your research.
What are the Lobbies and SBMM?
Skill-based matchmaking, or SBMM, is a process used to group players into lobbies for online games and has been in the Call of Duty series for many years. SBMM is very useful.
A bot lobby is basically a game lobby filled with unskilled players. They are usually people who are playing the game for the first time and don't really know its mechanics yet.
These so-called bots have a very low kill/death average, which allows more skilled players to easily find and kill them and helps you gain experience. Bot lobbyists are sought after by players who want to climb the leaderboards quickly with minimal effort. Conversely, playing with people who match your skill level can be more difficult.
When talking about skill-based player matching, or skill-based matchmaking (SBMM for short), Activision (the creators of Call of Duty) officially states that the game matches players. Does not use skills as a basis. Instead, they claim it all depends on ping, wait time and location.
However, players have noticed that often times they don't end up in the lobby with players who have a similar average K/D to them, which is how SBMM algorithms typically work. On the one hand, it can be good if you want to play against your teammates. On the other hand, most players prefer variety (or even simpler lobbies) in ability level.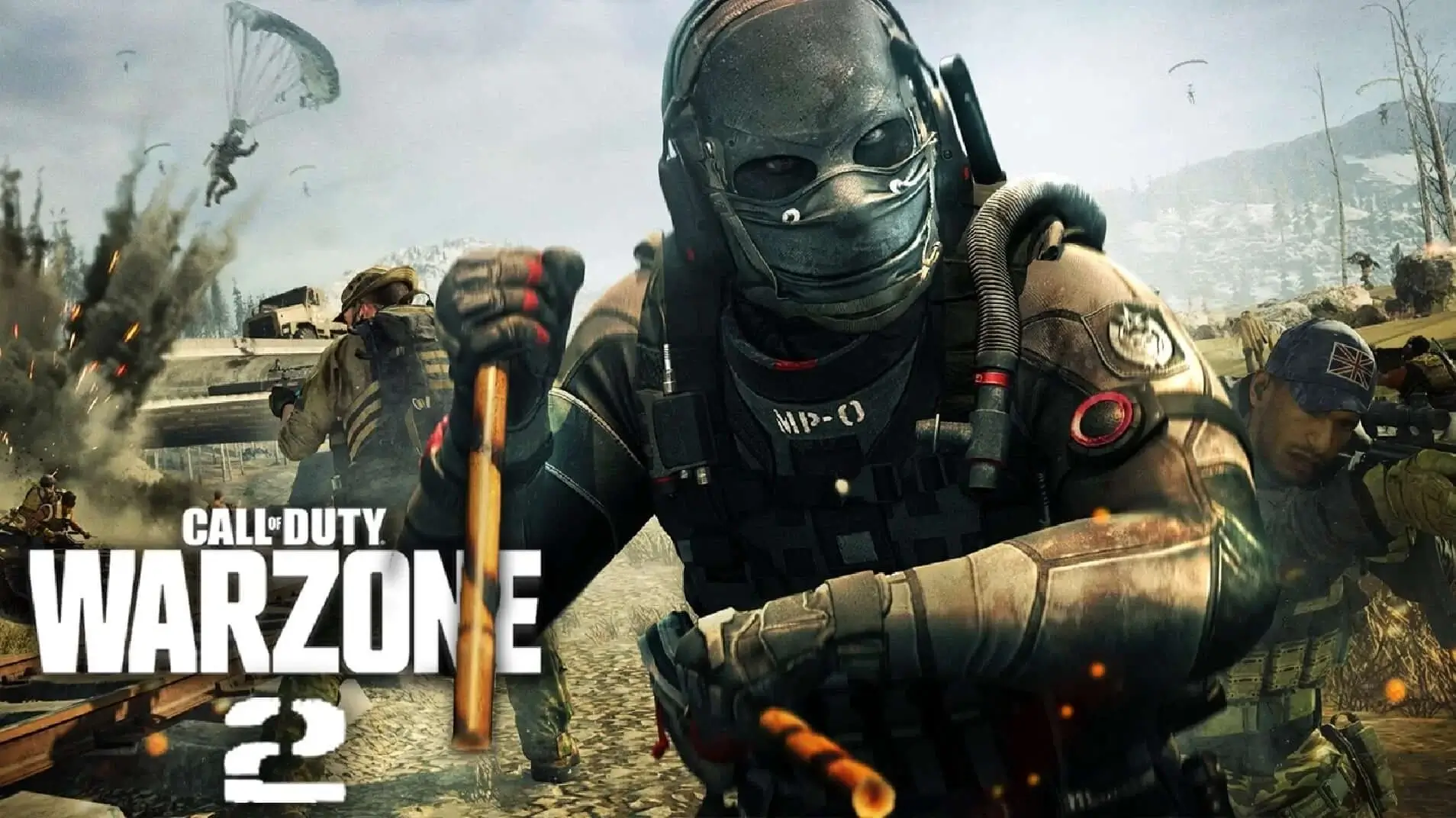 Can I use a free VPN for Warzone?
As with most cases where a VPN is needed, I don't recommend using a free VPN for Warzone.
Sure, it will probably work to change your virtual location and help you get a bot lobby. But the catch lies in the speed – most free VPNs have speeds that are less than satisfactory, and none of them are suitable for gaming. Your ping will be high, and the lag will be unbearable.
Along with this, there is also the question of security. No free VPN is as secure as a paid one. In fact, they usually make a profit by selling user data, which is usually not a big deal in the VPN market.
Read the article Best VPN Warzone 2 & Way to Get Easy Lobby for more solutions.