MultiVersus, created by Player First Games and released by Warner Bros., is a free-to-play crossover fighting game. Characters from Warner Bros are featured throughout the game. Warner Bros., DC Comics, HBO, Turner Entertainment, Adult Swim, and Cartoon Network are just a few of the companies included in the Discovery catalog. The game has a perk system that enables players to modify their characters with equippable passive skills that also have an impact on their 2-vs-2 teammates. There are "Signature Perks," which are unique passives that have a direct impact on the traits and/or skills of the corresponding character. A perk synergy will occur between players on the same team who have the same perks equipped, enhancing the effects of those perks. However, along with the attractive gameplay come in-game issues like Multivurses lag, connection lost, and high ping. That's why you need a Multivurses game booster —— LagoFast! And this article will help you get rid of all these issues.
Part 1: Why Do I Have Multiversus Lag?
Part 2: How to Fix Multiversus Lag?
Part 3: How to Solve Multiversus Connection Lost?
Part 4: How to Fix Multiversus High Ping?
Why Do I Have Multiversus Lag?
It's both a blessing and a curse that MultiVersus is so well-liked. You'll collaborate with gamers who have various Internet connection speeds. You might anticipate lag spikes when playing MultiVersus if your console experiences general performance issues when connecting to the Internet.
Your Internet speed and hardware are the two key factors to take into account for lag. LagoFast can be used to guarantee your PC brings on its A-game. Moreover, computer gamers should also concentrate on their CPU, RAM, and graphics card. These are as important as your network connection and Internet speed.
If you have constant Multiversus lag and other in-game issues like Multiversus connection lost and high ping, you should pay attention to the above-mentioned factors and find the corresponding fixes in the following part.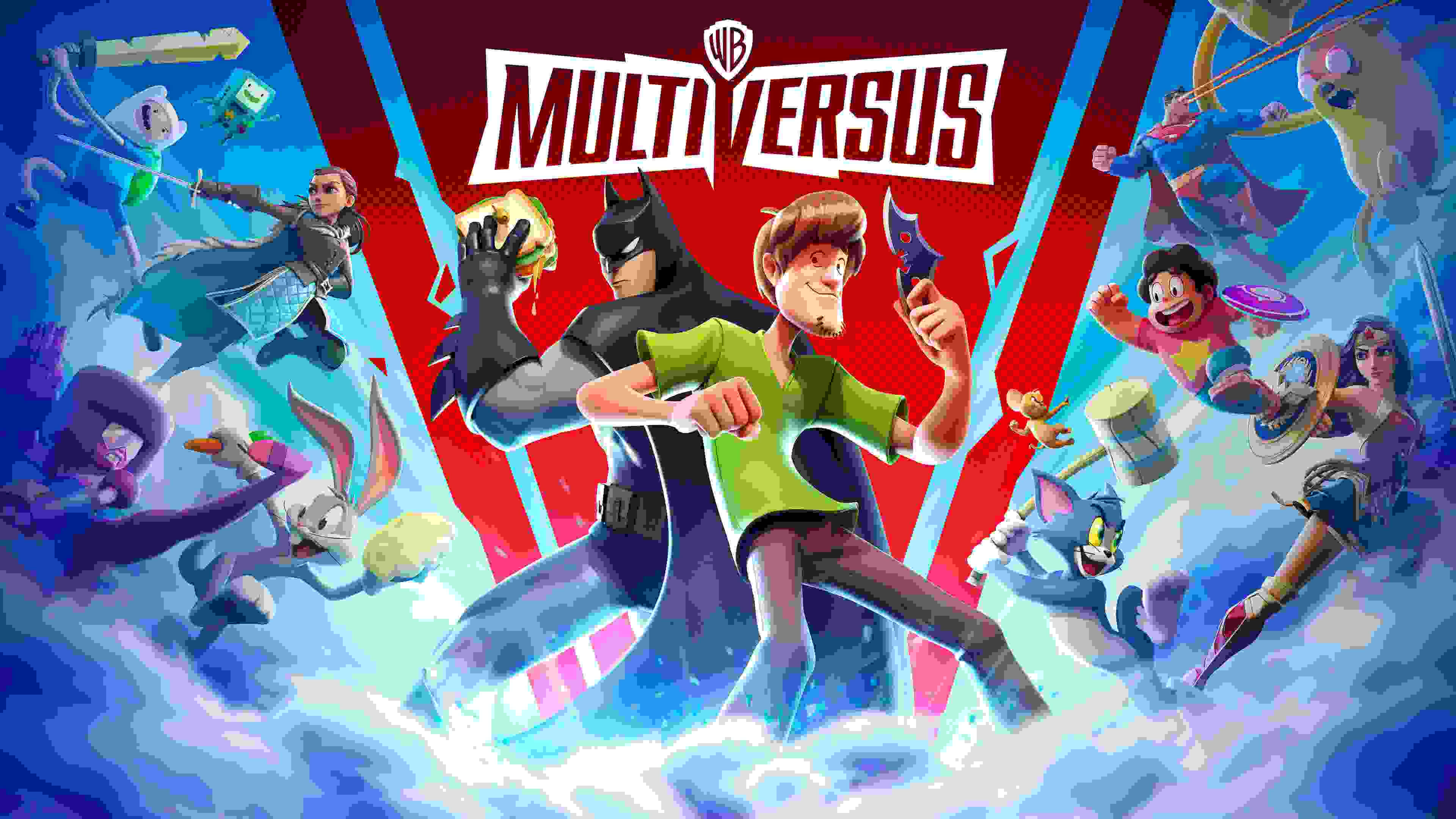 How to Fix Multiversus Lag?
Use the professional Multiversus game booster —— LagoFast!
After reading about the above-mentioned reasons for Multiversus lag, if you still don't know what causes Multiversus lag on your PC, don't worry! Let LagoFast help you fix it! LagoFast is an experienced game booster that has more than 8 years of experience in fixing in-game lagging, high ping, and connection errors. With its self-developed game data transmission protocol, LagoFast can guarantee you the best gaming experience without any lag. Moreover, you can change to a nearer server which can to the full extent reduce lag. If you are afraid that the cost is unaffordable, then you are so wrong because LagoFast not only offers a Pay-per-Minute plan but also has the lowest monthly plan among the same-rank products. You can also try it for free if you are a new user.
The features of LagoFast are as follows:
Experienced & Well-developed
Unique game data transmission protocol
Worldwide distributed servers
Support a Pay-per-Minute plan
Offer new users a free trial
To use LagoFast:
Step 1: Download LagoFast.
Step 2: Search Multiversus in the Search Box and click it in the search result.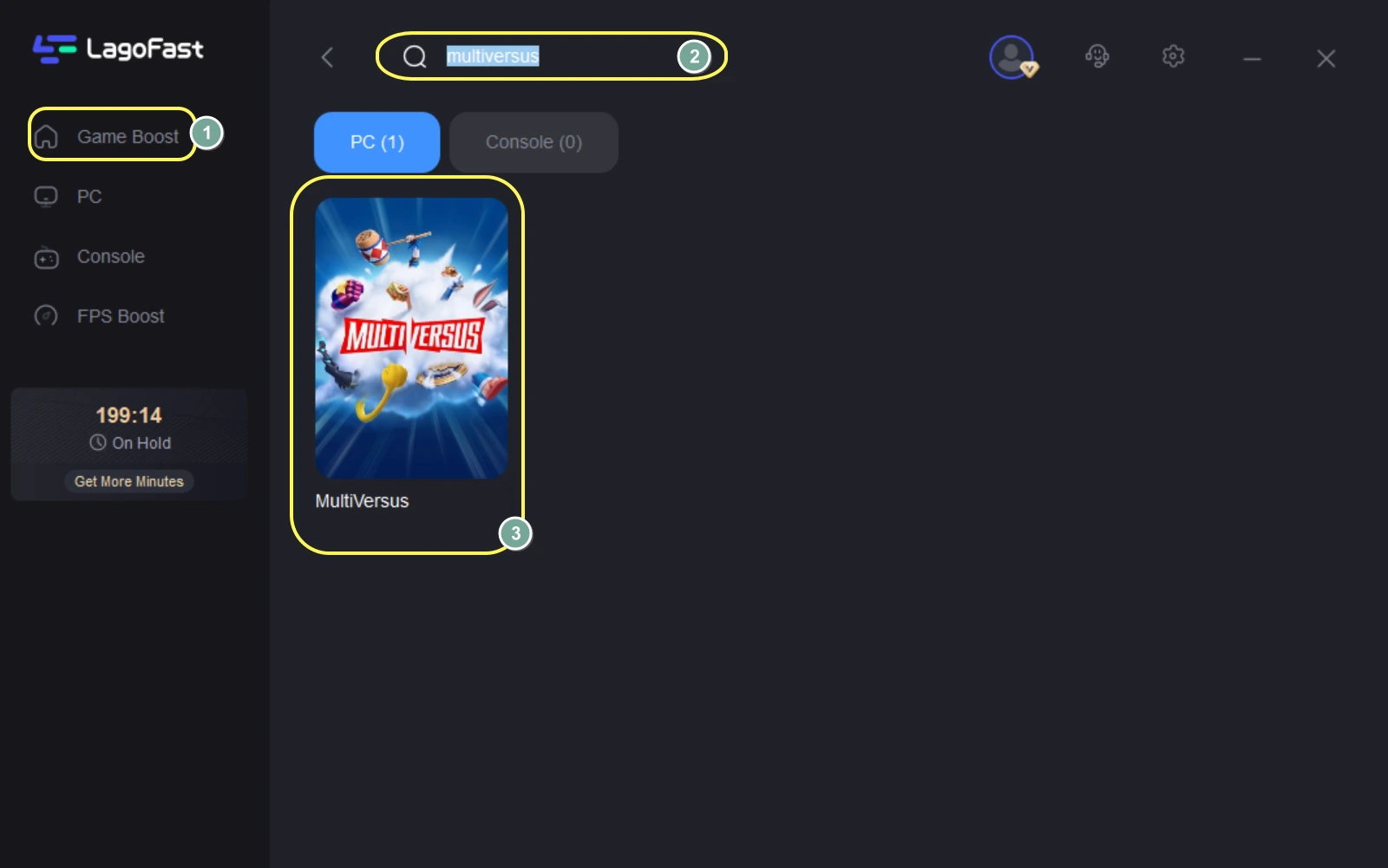 Step 3: Choose a recommended server or a server you like.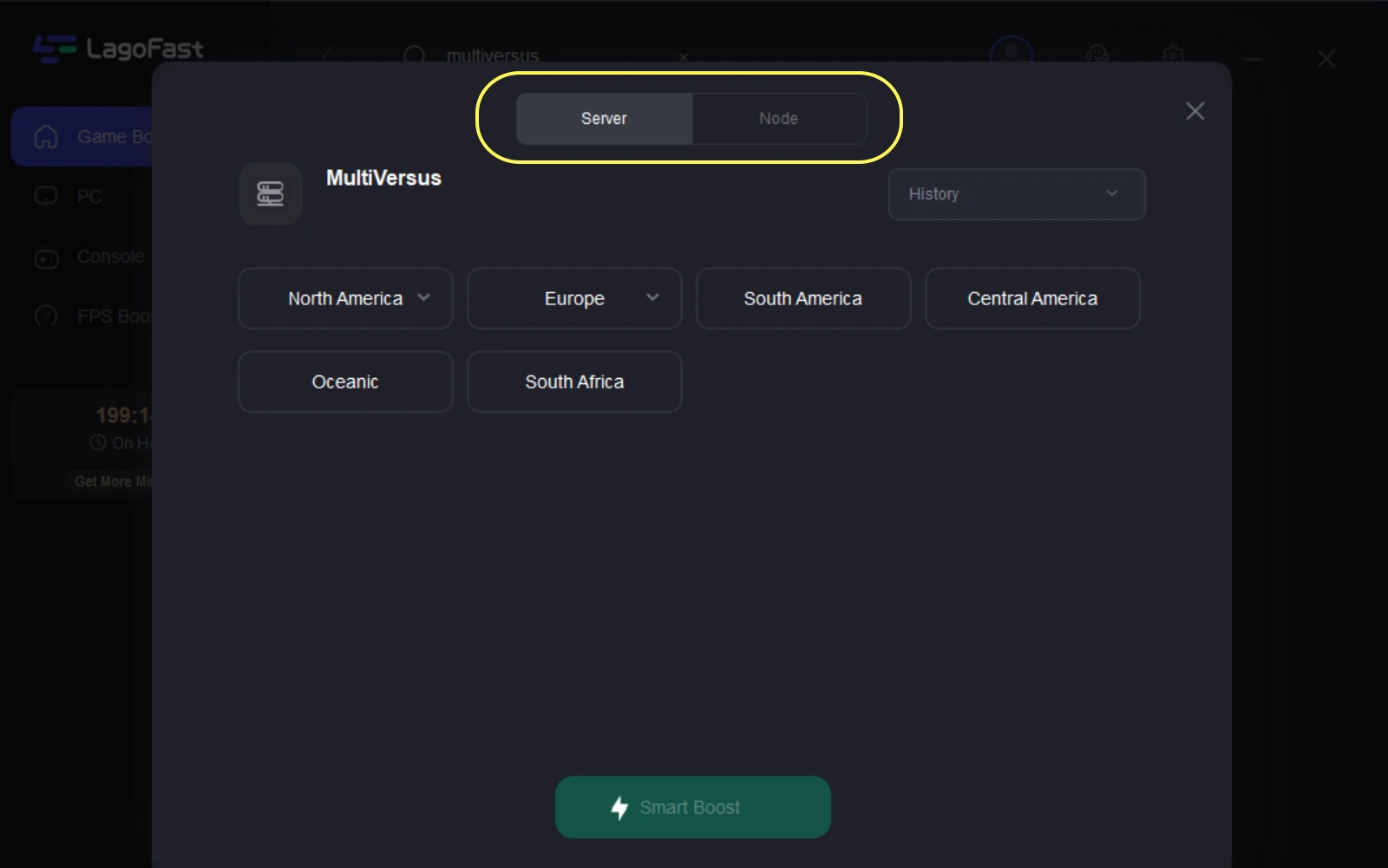 Other recommended solutions
Undoubtedly, using LagoFast is an easy way to get rid of Multiversus lag, but there are still some other regular fixes for you to solve this issue. I've gathered some most effective ones for you:
Check your specifications: Although it might seem simple, it's crucial to check sure your system satisfies the game's minimum suggested requirements. You will constantly encounter issues if you attempt to play with inadequately powered equipment. The following PC specifications are the minimum requirements:
60 FPS at 720p
OS: Windows 10 64-bit
Processor: Intel Core i5-2300 or AMD FX-8350
Memory: 4 GB
Graphics: GeForce GTX 550 Ti or Radeon HD 7770
Change your region in-game: The lag difficulties can be resolved by making sure you are on the closest server region or switching to another close-by region if your current one isn't functioning properly. By selecting "Preferred Server Region" from the dropdown menu under Online/Legal after clicking the gear icon to the left of the main menu, you can change the server region. You have the option to modify the region in this place.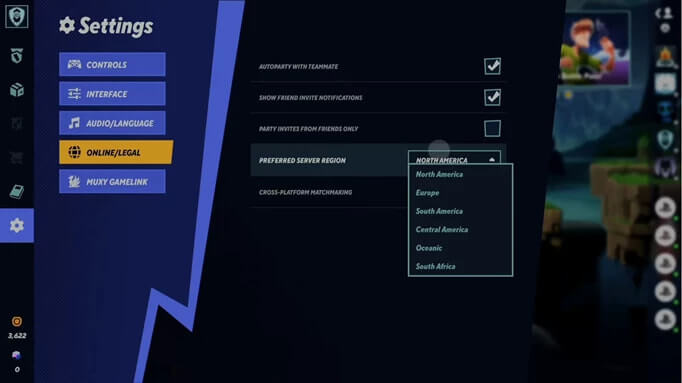 Lower your graphics settings: Changing your graphics settings to make them faster to run can reduce lag. Click the gear icon in the main menu, choose Graphics, and you can access the graphics options. There are various parameters that may be altered, but we advise lowering the resolution or overall quality.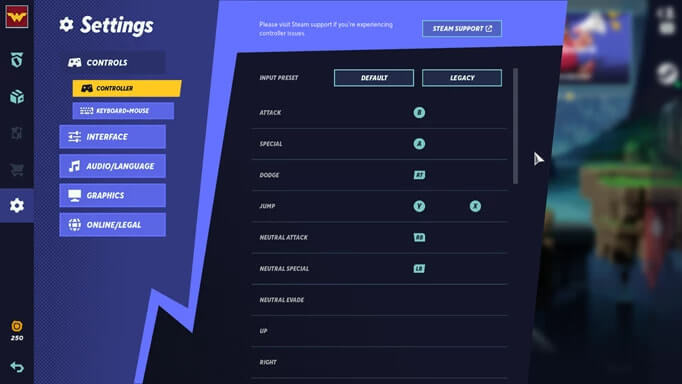 How to Solve Multiversus Connection Lost?
Except for Multiversus lag, Multiversus connection lost is another most- complained issue. Here are 3 most effective fixes I've gathered for you to solve this problem:
Download Multiversus patches & updates: You must wait for MultiVersus to address any persistent problems in the game. For additional information, see the MultiVersus Twitter account. For instance, MultiVersus tweeted in July that they are looking into the log-in problem.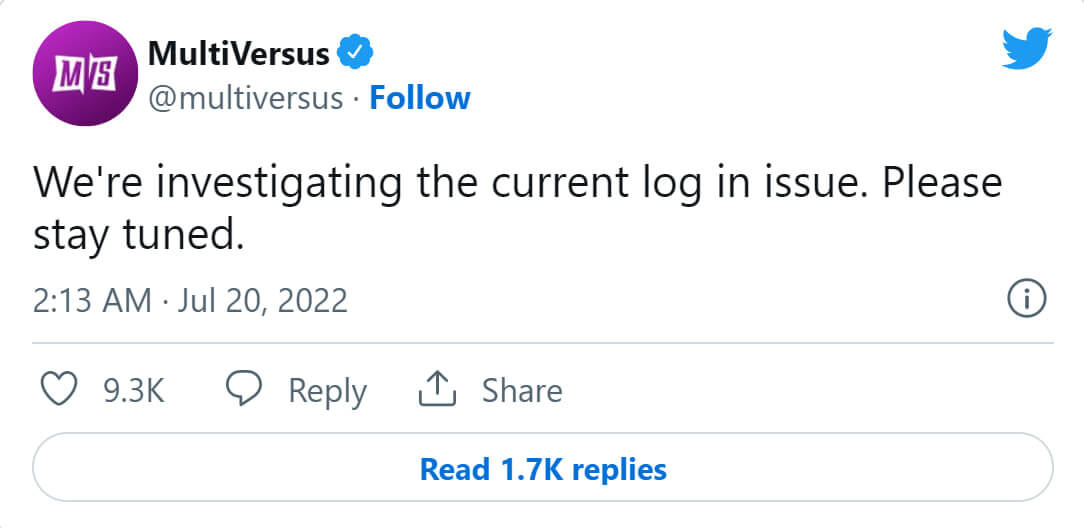 Numerous people had trouble logging in, and some of them are now unable to connect to the game. A few hours later, MultiVersus stated that most users had the problem resolved. For those who are still impacted, a patch is still being developed. As a result, you must be patient while waiting for a fix to be applied.
Check the game file: If you encounter severe Multiversus connection lost, you have to check whether the game is corrupted. Here's how to do so:
Navigate to your library on Steam.
Right-click "MultiVersus."
Then, select "Properties..."
Choose "Local Files."
Then, select "Verify the game files' integrity."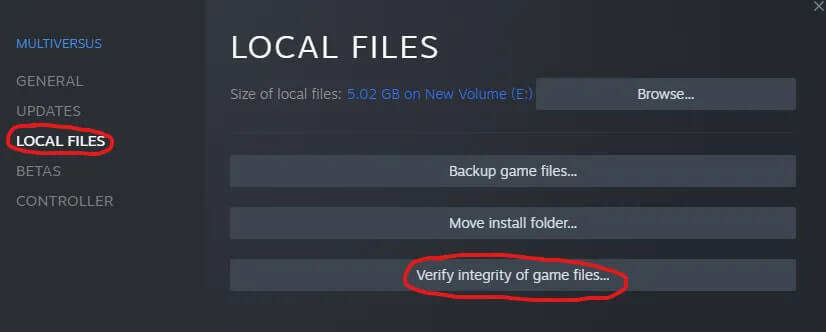 Wait for the procedure to finish once you click "Verify integrity of game files..."
When the verification process is finished, try launching MultiVersus to see if you can connect to the game.
Switch your network connection: Poor network connection is another key reason for the Multiversus connection lost. A wired connection is always recommended while playing online video games, Multiversus is not an exception. Try changing to a wired connection instead of WiFi to speed up and stabilize your network.
How to Fix Multiversus High Ping?
Multiversus high ping is a nightmare for many players. No one wants to tolerate Multiversus high ping even if you are the most loyal fan. And it's such a shame if you can not enjoy this amazing game because of the annoying Multiversus high ping. I don't recommend you find fixes online to solve this issue because high ping can be caused by various reasons. In this case, turning to a professional ping reducer is a wise choice. LagoFast can not only help you get rid of Multiversus lag but also effectively reduce Multiversus high ping. With only one click on the Boost button, LagoFast will automatically optimize your PC's performance and help you run a ping test. You can also monitor your real-time ping & packet loss rate as shown below.